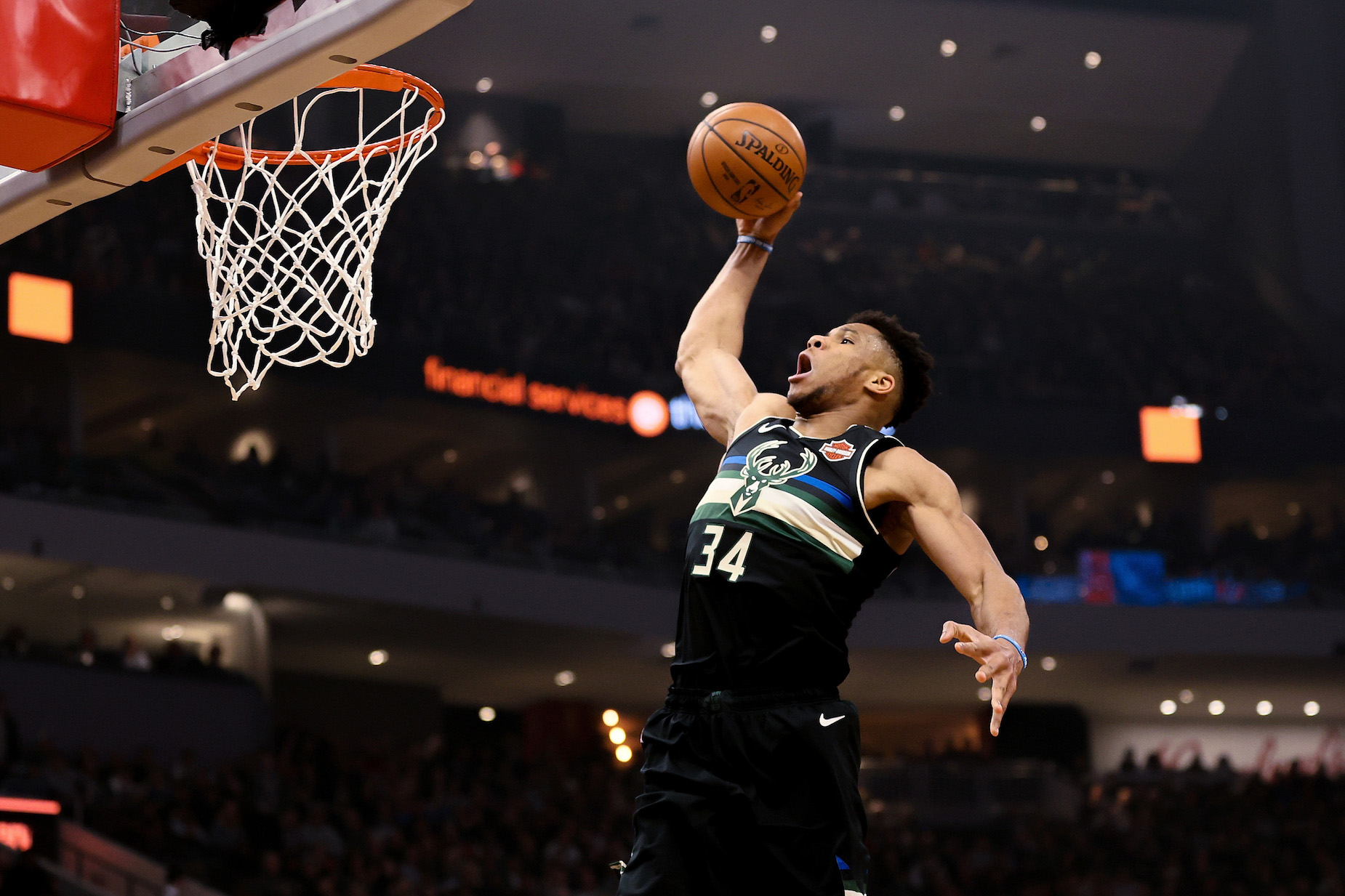 Giannis Antetokounmpo May Have Just Finished the Greatest Season in NBA History
Every basketball fan knows that Giannis Antetokounmpo is incredibly talented, but did he just concluded the greatest season in NBA history?
For better or worse, there are few things that sports fans love more than a good debate. A frequent topic is the best performance over a career or a season; on the latter side of things, Giannis Antetokounmpo has just forced his way into the conversation.
While everyone knows the Greek Freak is a generational talent, his 2019-20 campaign may have earned him a place in the history books. Based on one statistical measure, Giannis just finished the greatest season in both NBA and ABA history.
Giannis Antetokounmpo has become one of basketball's brightest stars
If you've been watching sports for any amount of time, you've probably encountered your fair share of underdog stories. Giannis Antetokounmpo's rise to fame, however, sounds like something straight out of Hollywood.
As the son of Nigerian immigrants, Giannis grew up in Greece. His childhood wasn't a Mediterranean vacation, though; the Antetokounmpo brothers sold watches and sunglasses on the street to help make ends meet.
The boys still found time to play basketball, though, and Giannis proved to be the best of the bunch. He joined the Filathlitikos organization and, in 2013, decided he was ready to make the jump to North America.
While scouting reports highlighted Antetokounmpo's potential, there were also concerns about his defense and physical strength. The Milwaukee Bucks, however, weren't phased and selected the forward with the 15th overall pick. That decision has since changed the course of the franchise.
Giannis has grown into his body and now lives up to his 'Greek Freak' nickname. With his blend of size, strength, and athleticism, Antetokounmpo is the perfect player for the modern positionless NBA; if nothing else, his stat line speaks for itself.
Based on Player Efficiency Rating, Giannis Antetokounmpo had the greatest season ever
During the 2018-19 season, Giannis Antetokounmpo cruised to his first career NBA MVP title; this season, he played even better basketball, averaging 29.5 points, 13.6 rebounds, and 5.6 assists. While those numbers are obviously impressive, they may be even greater than you think.
According to Basketball-Reference's Player Efficiency Rating (PER) list, Giannis just posted the best season in recorded history. His 2019-20 campaign earned a 31.9 score; the previous leader, Wilt Chamberlain, earned a 31.82 during the 1962-63 season.
For those who are curious, the site explains how PER is calculated; while the math is a bit complicated, the underlying logic is simple. "The PER sums up all a player's positive accomplishments, subtracts the negative accomplishments, and returns a per-minute rating of a player's performance," creator John Hollinger explained.
There's 1 notable shortcoming with PER, though
Even the most diehard analytics guru will tell you that every statistic comes with an important caveat: context matters. With that reality in mind, it's important to note one shortcoming about Wilt Chamberlain's PER.
While PER tried to assess a player's total performance during their time on the floor, the metric is limited by the available numbers. During Chamberlain's day, for example, the NBA didn't differentiate between offensive and defensive rebounds; the league also didn't track blocks or steals until the 1970s.
While analysts attempt to compensate for those realities—on Basketball-Reference, for example, "three-point field goals, turnovers, blocked shots, and steals" are zeroed out while pace, rebounds, and possession values are adjusted to level the playing field—Wilt is still probably getting the short end of the stick. We know that Giannis averaged one block per game this season; if Chamberlain was averaging five or more per outing in 1962-63, those numbers would change his overall rating.
Due to those limitations and the advent of new metrics, PER isn't the be-all, end-all of NBA statistics anymore. At the same time, though, its numbers can provide an interesting jumping-off point for debate.
Did we just see Giannis Antetokounmpo post the greatest season in basketball history? You can be the judge of that.
Like Sportscasting on Facebook. Follow us on Twitter @sportscasting19.