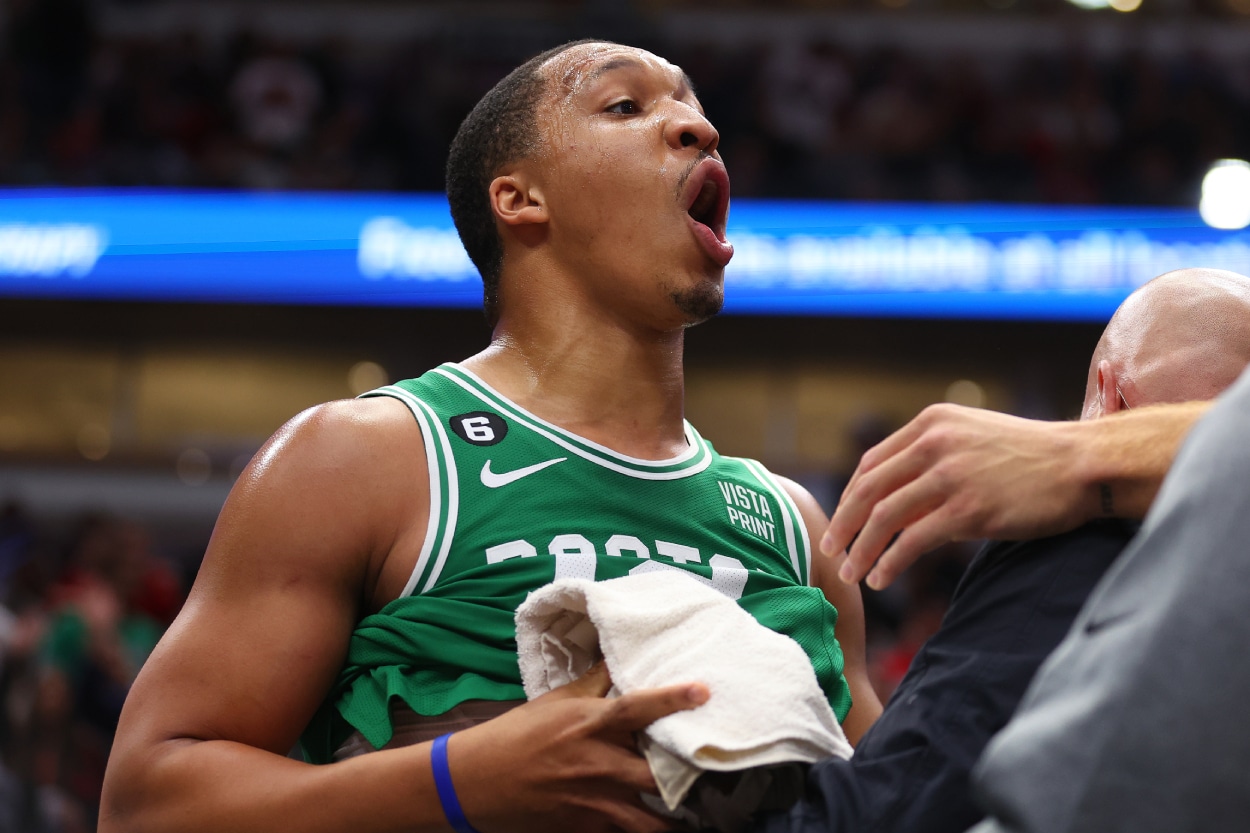 Grant Williams Shows Everything Is Just Fine With the Boston Celtics During Bizarre Press Conference
Forward Grant Williams showed things are just fine with the Boston Celtics during a strange press conference Sunday night.
The Boston Celtics needed this, and veteran forward Grant Williams gave it to them. Williams scored 10 points and had three rebounds off the bench in Sunday's 112-94 win over the Washington Wizards, but he gave the Celtics much more than that.
The win halted both a two-game losing streak and whispers that suggested the Celtics might be headed down the same path they were at the beginning of last year. Williams' postgame press conference helped quiet all that talk.
Grant Williams returned to the Boston Celtics after a one-game suspension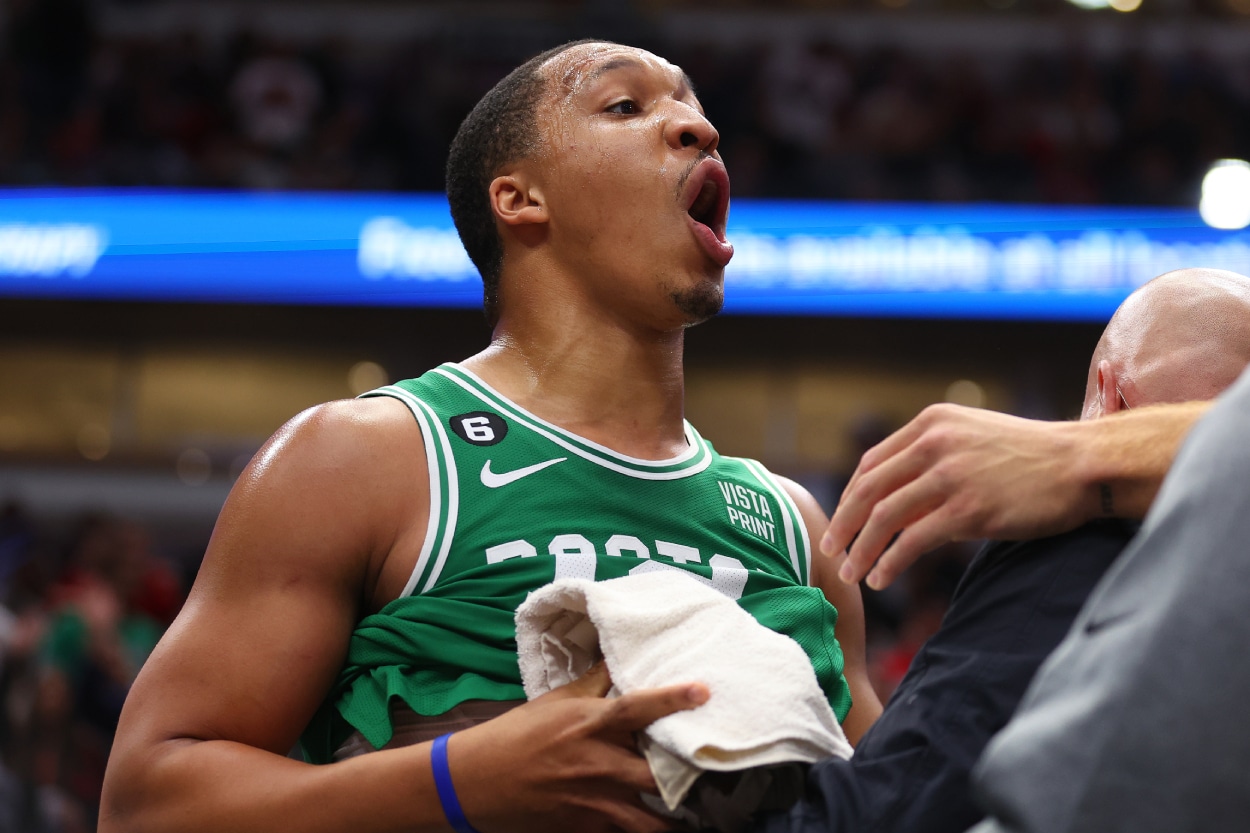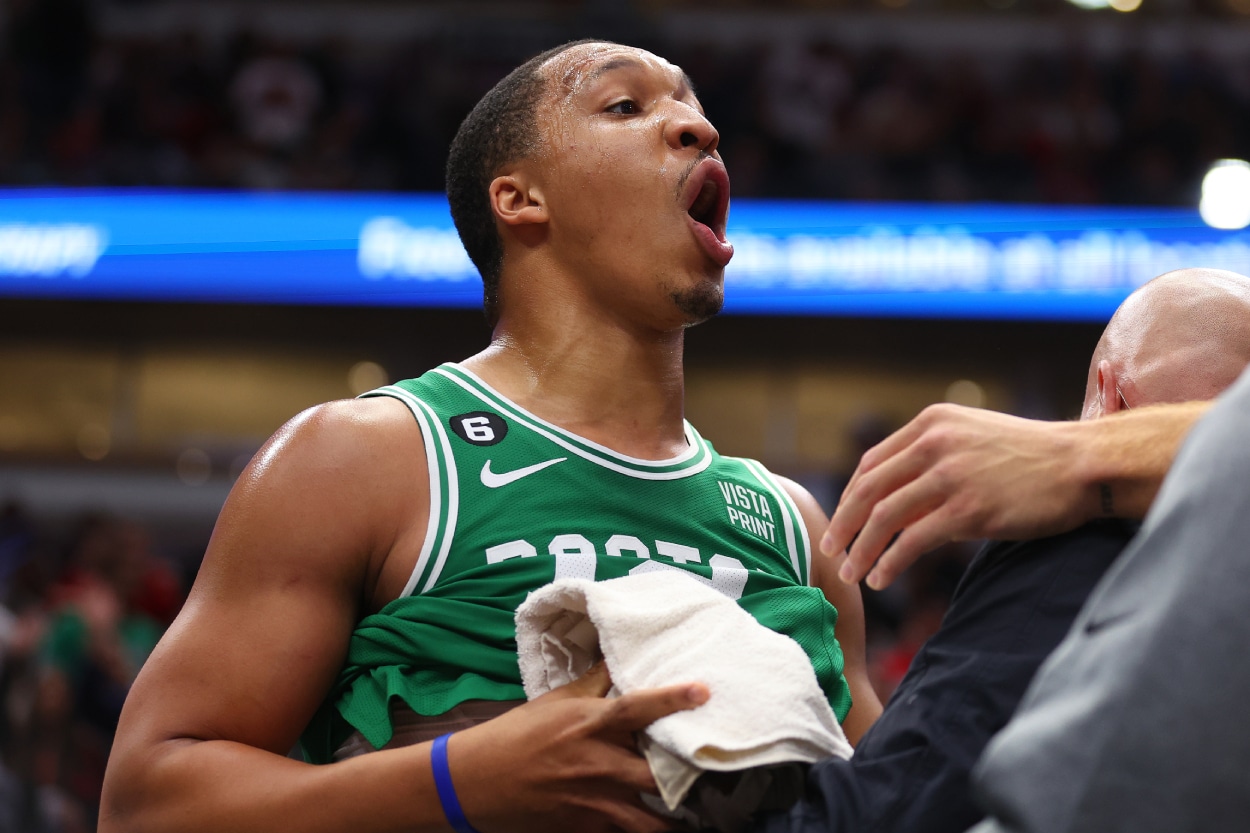 Williams missed Friday night's home game against the Cleveland Cavaliers, Boston's second straight loss after starting the season with three straight wins. In that Cleveland game, the Celtics surrendered 120-plus points for the third straight game.
Williams returned from his one-game suspension Sunday after making contact with an official while disputing a call during Monday's loss to the Chicago Bulls. Head coach Joe Mazzulla was also tossed in that one after picking up a pair of technical fouls.
The Celtics got back on track Sunday with their comfortable 18-point win over the Wizards. Again, it was Jayson Tatum and Jaylen Brown leading the way. Brown led all scorers with 24 points. Tatum and newcomer Malcolm Brogdon each had 23.
Williams was the only other Celtics player in double digits with his 10 points. He made four of his six shots, including two of three from three-point land. He also helped set the tone on defense, something Boston desperately needed.
Williams shows things are just fine with the Celtics during his odd press conference
Rewind to last year when Williams had a strong defensive outing against two-time MVP Nikola Jokic of the Denver Nuggets, the man they call "Joker." After that game, Williams said he wanted to be called "Batman." Apparently, he was serious.
Williams showed up to Sunday's game in a Batman costume. He played the game and then returned to the postgame press conference in the Batman suit. He conducted his interview in character, drawing laughs throughout the room and comments from his teammates.
"Yo, what the f*** are you doing?" Tatum could be heard saying while the interview took place. Brown tweeted about Tatum's comment and Williams' performance at the podium, getting a laugh out of it. The atmosphere was a far cry from where they were last year at this point.
Early last year, after blowing a huge lead to the Bulls, as they did Monday, frustration took over. Marcus Smart publicly called out Tatum and Brown for being selfish. First-year head coach Ime Udoka questioned the team's effort.
After two straight losses this year, plenty of questions came up. Is this the same old team that can't close out games? How would they respond during a tough streak? How is team chemistry? Williams answered those questions without specifically answering them.
He showed the mood is light in the locker room and that Boston can bounce back after two tough losses. Williams and the Celtics are well ahead of where they were this time last year.
Have thoughts on this topic? Keep the conversation rolling in our comments section below.