A Great Formula 1 TV Feature Is Also 1 of Its Biggest Problems, Mercedes Czar Toto Wolff Concedes
Article Highlights:
Formula 1 gave TV viewers unprecedented access to radio conversations between team principals and race officials in 2021
Christian Horner (Red Bull Racing) and Toto Wolff (Mercedes) were overbearing at times in their lobbying
F1 executives are likely to reduce team principals' access to race officials during 2022 competitions
Mercedes racing operations boss Toto Wolff and Red Bull Racing principal Christian Horner have created a rivalry that is lifting Formula 1 to new heights in the international sports hierarchy. To Wolff's credit, he's also acknowledging that they've created a monster that needs fixing.
Formula 1 officials will likely agree to address the problem, though fans will surely feel as though they're losing out.
Mercedes czar Toto Wolff concedes his role in Formula 1 chaos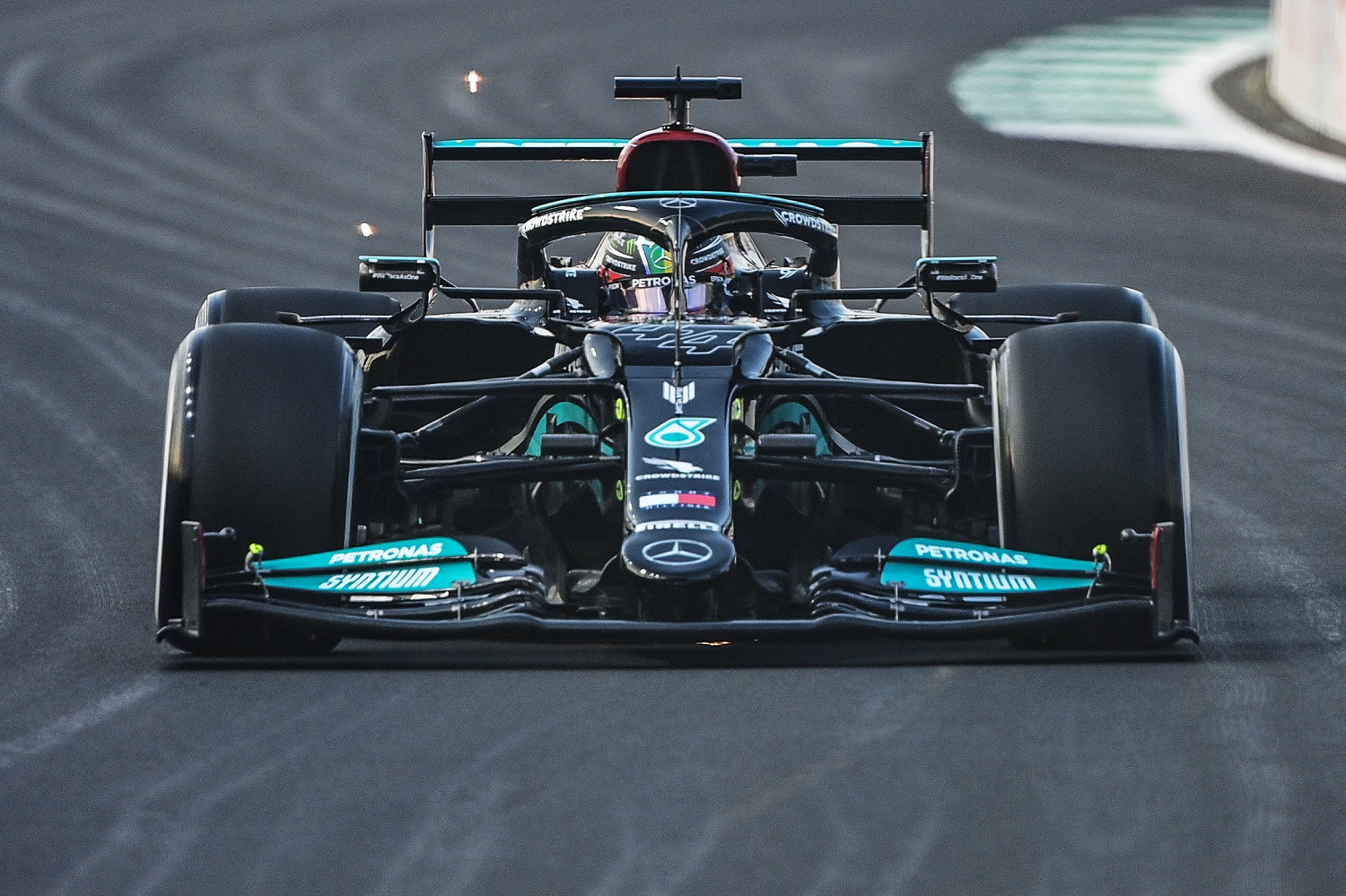 Liberty Media took ownership of Formula 1 before the 2017 season and focused quickly on expanding the fan base by attracting a young audience. While the series continues to maintain tight control of broadcast and internet content, executives have made savvy moves that include the launch of the much-heralded Formula 1: Drive to Survive.
The Netflix series offers unparalleled insight into what happens behind the scenes in the world's most-watched racing series. Presenting the drivers' personalities in frank fashion has helped attract that coveted generation of new fans.
This season, though, the F1 executives opened another window by adding new in-race radio content to live TV broadcasts. While they had already allowed access to conversations between drivers and their teams, Formula 1 managing director Ross Brawn took the risky step of letting fans hear conversations between team bosses and race control, including race director Michael Masi.
It made for awkward viewing at times that left some fans wondering who really controls the sport.
"I equally blame Ross and myself," Wolff said, according to Motorsport.com, "because we have been part of the decision making to broadcast more of the channels for the purpose of transparency and entertainment for the fans."
Formula 1's transparency has lent itself to conspiracy theories
Though 10 teams fielded a total of 20 cars during the 2021 Formula 1 season, the only drivers and teams that mattered were Max Verstappen of Red Bull and Lewis Hamilton of Mercedes. The combination of technology and driving skills put the pair significantly ahead of the competition, and they dueled right down to the last lap of the last race at Abu Dhabi.
Christian Horner and Toto Wolff advocated for their drivers throughout the season, but Wolff points to the first-lap wreck at the British Grand Prix in mid-summer when everything changed. The intense lobbying in the first minutes after the crash was too much for race director Michael Masi. Rather than coordinating with the stewards, he found himself babysitting supposedly grown men.
"I need to take myself by the nose, and Christian. We were given the opportunity to talk to the race director directly, and because we fight so fiercely for the interests of our teams, all of us overstepped.

"It certainly was part of the failures this year that under pressure from the team principals also, the race director's life wasn't made easier, certainly."

Toto Wolff
The final weeks of the season were even more intense as both Wolff and Horner openly second-guessed decisions by Masi and the stewards. At one point, Horner and Masi negotiated on the air where Verstappen belonged on a restart.
Such horse-trading wasn't a good look for Formula 1, and conspiracy theorists had a field day speculating about whether Red Bull Racing possessed privileges unavailable to the nine other teams.
Next season should be different, thankfully
Transparency and enhancing the fan experience by giving the TV audience access to high-level radio discussions should re regarded as good features. However, it's not a good look for Formula 1 to subject its top race-day officials to badgering during the competition when the quality of racing and the safety of everyone involved should be priorities.
"Giving fans a little bit of an overview of all the little dramas that happen, like is the car breaking down, are we having some kind of strategy discussions, was meant well," Wolff said. "But I think we overshot."
The Formula 1 executives agree. After the Abu Dhabi Grand Prix craziness that included a championship-altering decision on the final restart, managing director Ross Brawn put his foot down. He's pushing for a change so team principals will no longer be able to initiate contact with officials mid-race unless it's to point out a situation the stewards might have missed.
Such a change may take some of the fun out of telecasts for fans, but it would also derail and perception, warranted or otherwise, that only two teams have the race director's ear.
Like Sportscasting on Facebook. Follow us on Twitter @sportscasting19.