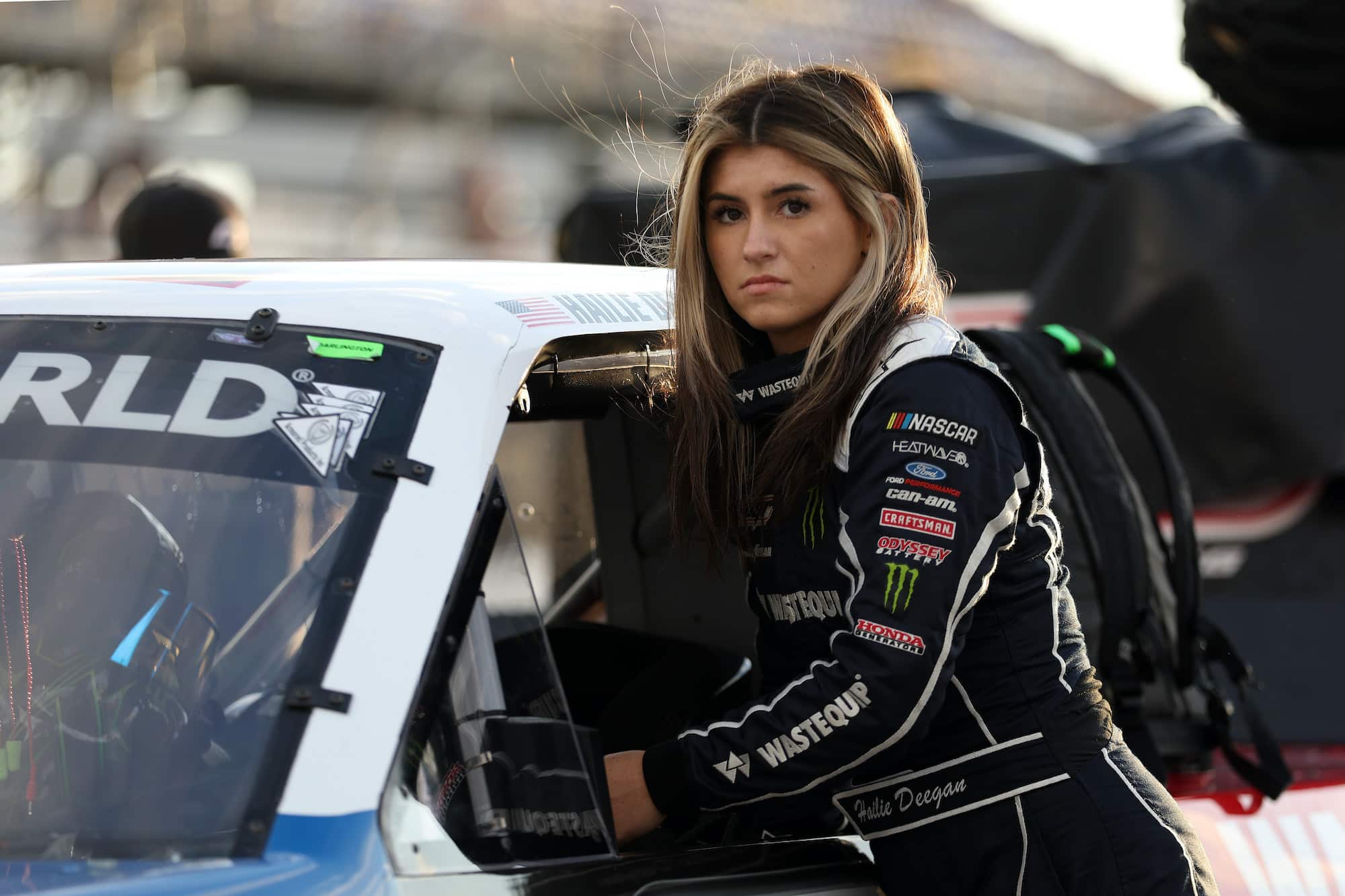 Hailie Deegan New Crew Chief Warns Aggressive Truck Series Drivers in 2023: 'Not Take Anything From Anyone'
Hailie Deegan heads into the 2023 NASCAR Truck Series season with a new team and new aggressive attitude where she won't be taking anything from anyone, according to her new crew chief.
Hailie Deegan hasn't had a lot of success in her first two years in the NASCAR Truck Series, recording just three top-10 finishes. She's blamed her poor results on the incompetence of her competition on several occasions.
With her announcing last week that she would be joining ThorSport Racing in 2023, expectations are considerably higher for the third-year driver at an organization with a rich history of winning. Her new crew chief admitted as much during an interview on SiriusXM NASCAR Radio this week and fired a warning shot at the competition in the process. 
Hailie Deegan critical of competition
Hailie Deegan has been consistent in two areas of her Truck Series career since she arrived to start the 2021 season — mediocre results and criticizing others for assisting in some of those lackluster finishes. The 21-year-old driver has been outspoken about the other drivers in the series and how they specifically race her.     
"And I feel like the older generation, it's harder for them to respect you," Deegan admitted on the I Am Athlete-NASCAR podcast last year. "So I notice whenever I get into incidents with some of the older guys on the track, it always drags on and it's always a lot more heightened than it is with the younger guys. Like wrecks, hard battles. It's like they can do something to me, but if I do it back it's a problem. I'm like, 'Well you just did the same thing.'" 
She took her most recent swipe at the truck drivers several months ago after her successful Xfinity Series debut at Las Vegas, where she finished 13th for SS Greenlight Racing. 
"It changes a lot of things being able to finesse with throttle, brake, deciding what to do — dump out of it, crack the throttle — there's just so many different things that you can do, whereas like the trucks, it's pretty much one lane, one way, and you kind of just hope for the best," Deegan told NBC's Parker Kligerman. "And everyone races very clean in this series, it seems like. There's a lot of respect and I really like that."
New crew chief warns aggressive competitors
The hope for Deegan was she would land a ride in the clean and respectful Xfinity Series. It didn't happen. Despite that let-down, she delivered good news to her fans last week when she announced that she would be moving in 2023 to ThorSport Racing, one of the top organizations that wins races and championships.
The company's most recent title came in 2021 when Ben Rhodes paired with crew chief Rich Lushes to win the championship. The duo finished runner-up in 2022. One of the biggest parts of Deegan's new deal is she will be working with Lushes in 2023. 
This week, the veteran crew chief appeared on SiriusXM NASCAR Radio and discussed expectations of his new driver, including their plan for dealing with aggressive drivers who have caused her trouble in the past.
"Yeah. We touched on that a little bit," Lushes said. "As we get closer to Daytona, we're touching on it some more. I expect her to be aggressive. I expect her to not take anything from anyone. And I think that's how she's going to be and that's the mindset she's in right now. 
"I think she's in a really good place now mentally as far as she knows that she's going to have a really good shot next year to be competitive, and we're going to have a really good team, and hopefully, like I said, we're going to get some top 10s. I don't think it's out of reach at all for us to make the playoffs next year." 
Deegan has a recent champion as her ally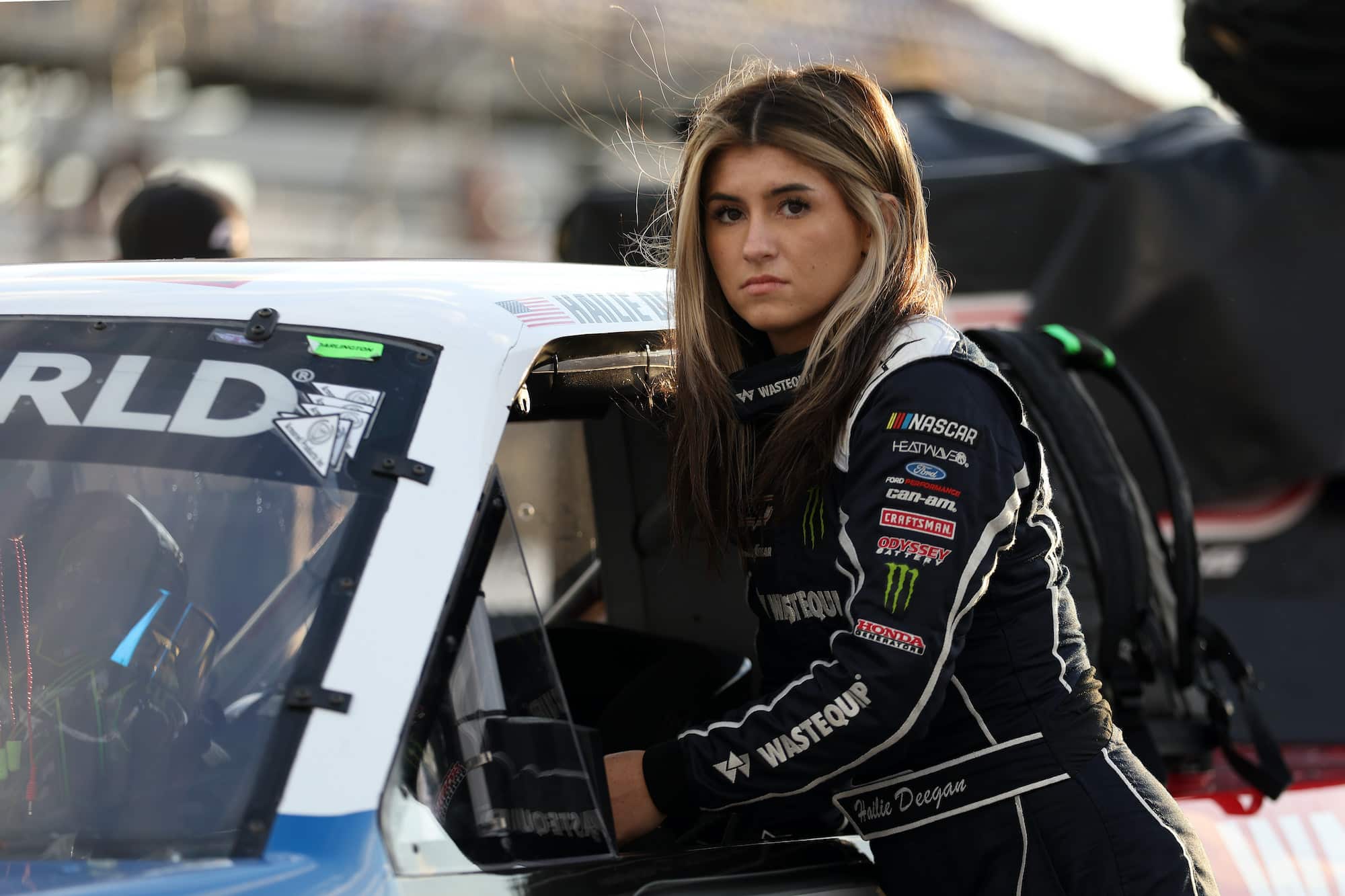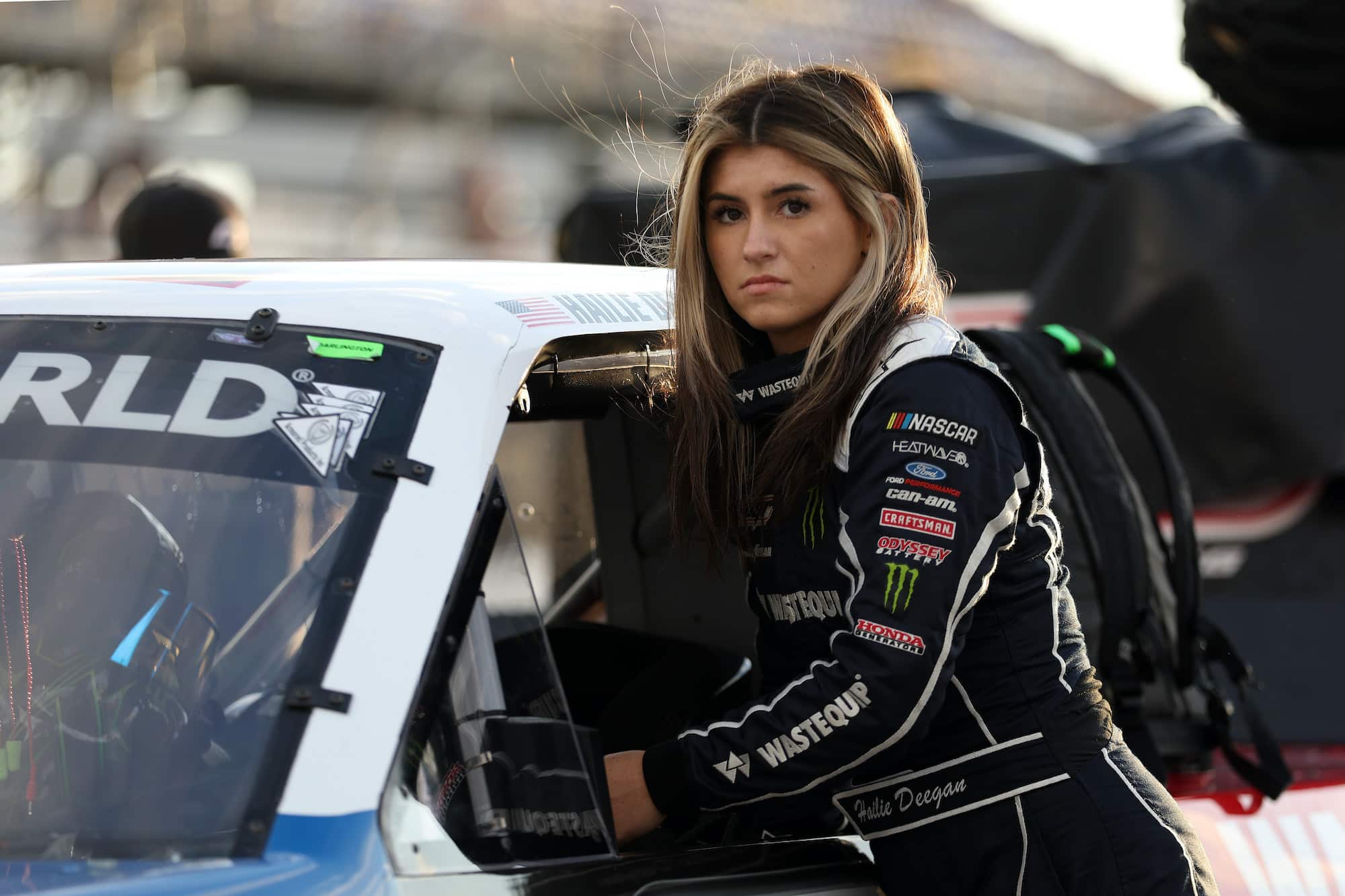 While some might scoff at the thought of her making the playoffs, if there's a year that it's going to happen, it's 2023. She'll be in top equipment with a top crew. According to her new teammate Rhodes, it's go time. 
"What I can say for her at ThorSport is she should be really really excited because if she believes that she wasn't given a fair shake, she's going to get it now," Rhodes said. "This, I would consider is her time, to go and stamp her name and say this is what I can do."
If Deegan races with a more aggressive mindset and follows her crew chief's advice and "doesn't take anything from anyone," it should be an interesting season for the driver of the No. 13 truck and her millions of fans.