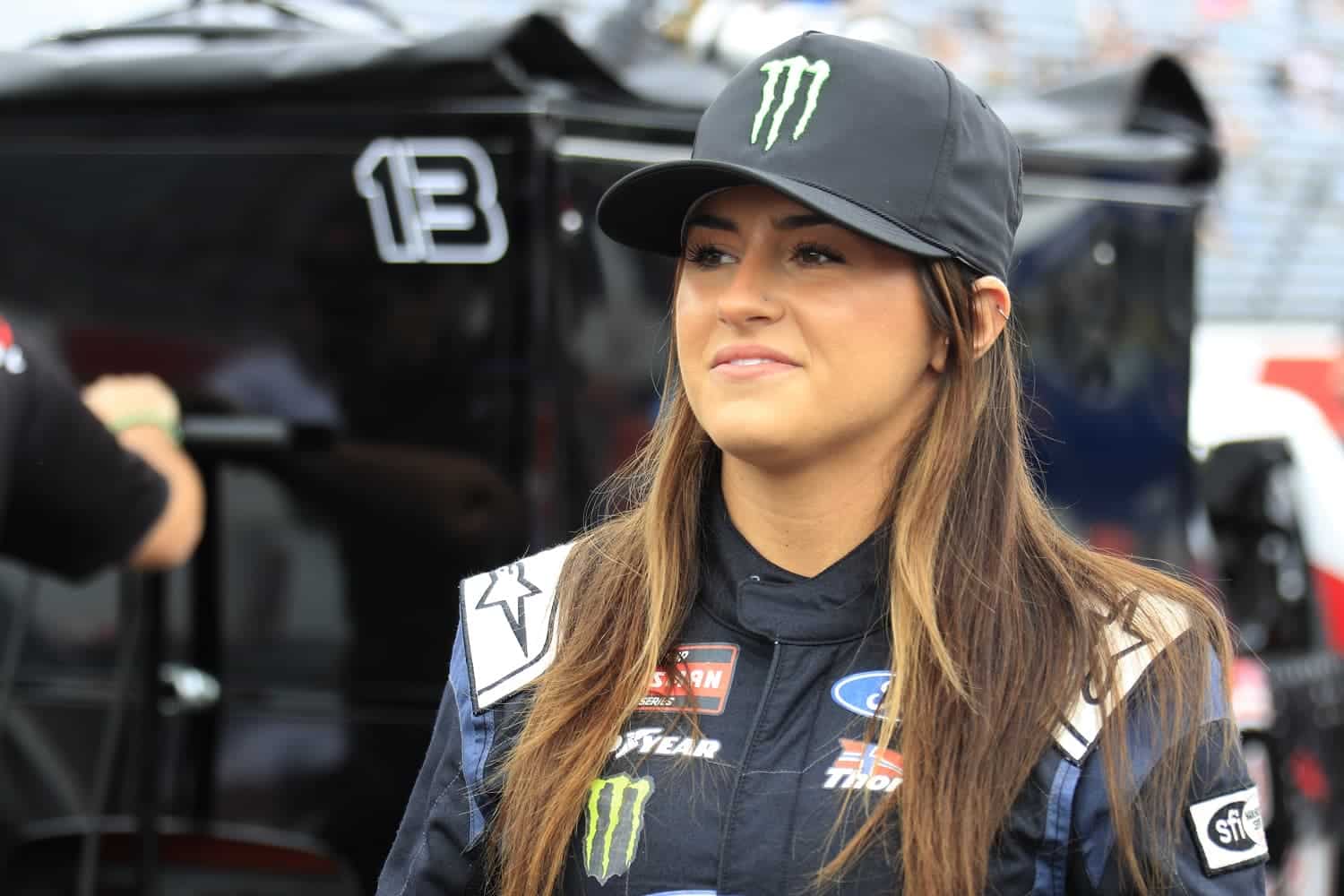 Hailie Deegan's North Wilkesboro Adventures: Mobbed Before the Race and Ripped After It
Hailie Deegan's incidents on the track at North Wilkesboro were preceded by trouble before the race.
We're pretty much at the point where evaluating Hailie Deegan's work in NASCAR is reminiscent of NBA All-Star Games: There's simply no defense.
The longtime narrative – and it was valid for a while – was that Deegan had the misfortune of getting caught up in a lot of other drivers' messes in the Craftsman Truck Series. And then she went and ruined Dean Thompson's day in the official NASCAR return to North Wilkesboro Speedway, and it left more observers than ever to question why Deegan gets the benefit of the doubt.
Here's the thing, however: Deegan's day on the track wasn't as eventful as her arrival at North Wilkesboro was, and that's a bad thing.
Dean Thompson bit his tongue but doesn't like Hailie Deegan
Dean Thompson isn't having much of a season in the Craftsman Truck Series for TriCon Garage, David Gilliland's rebranded team that switched to Toyota in the offseason. However, the 21-year-old Anaheim, California, native's numbers aren't remarkably different than what Hailie Deegan did last year while driving a Ford to 21st place.
Their paths crossed – literally – with 67 laps to go in the truck race at North Wilkesboro Speedway, and Thompson was not happy. Deegan, clear of traffic around her, couldn't hold her line and wrecked Thompson by spinning him into the outside wall.
Thompson was running 24th at the time, but he had spent much of the race inside the top 20. The crash damage ended his day. His comments after the race were terse, at best.
"My parents taught me that if I didn't have anything good to say to not say anything at all," he said. "On to Charlotte."
Timmy Hill spun twice in the first 65 laps, and the second instance seemed to be with help from Deegan.
"I don't care how many laps we've got left, you gotta pay her ass back," Hill's crew told him on his radio.
Hailie Deegan reportedly had an incident while arriving at the track
Truck series driver Hailie Deegan experienced an uncomfortable episode on her way into North Wilkesboro Speedway on Saturday, according to a fan's account on Twitter.
According to the post, sheriffs had to assist Deegan in getting through a throng of fans that quickly surrounded her. The report said many of the fans were men trying to get Deegan to autograph diecasts, and the gaggle effectively froze young fans out of being able to get autographs of their own or even greet the popular driver.
The phenomenon isn't new to the track or to drivers. Memorabilia collectors usually know where drivers enter the track at the start of the day, and some lug totes and suitcases around with diecasts. Understandably, autographs increase the value of collectibles.
The irony is that many drivers and teams sell a variety of autographed items at the track. Signing multiple pieces that will likely end up on eBay in a matter of days isn't their priority, nor should it be.
She has work to do to make the playoffs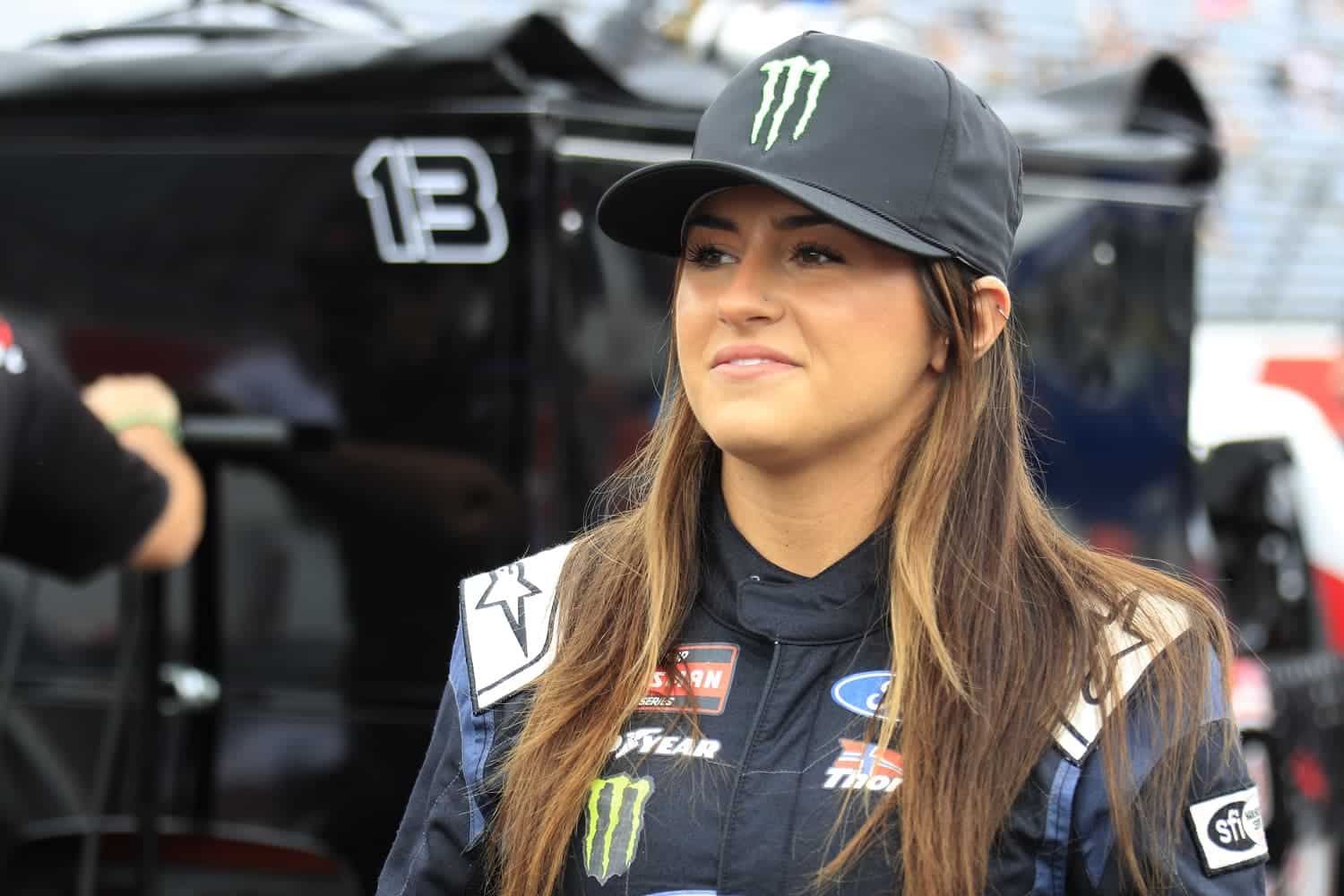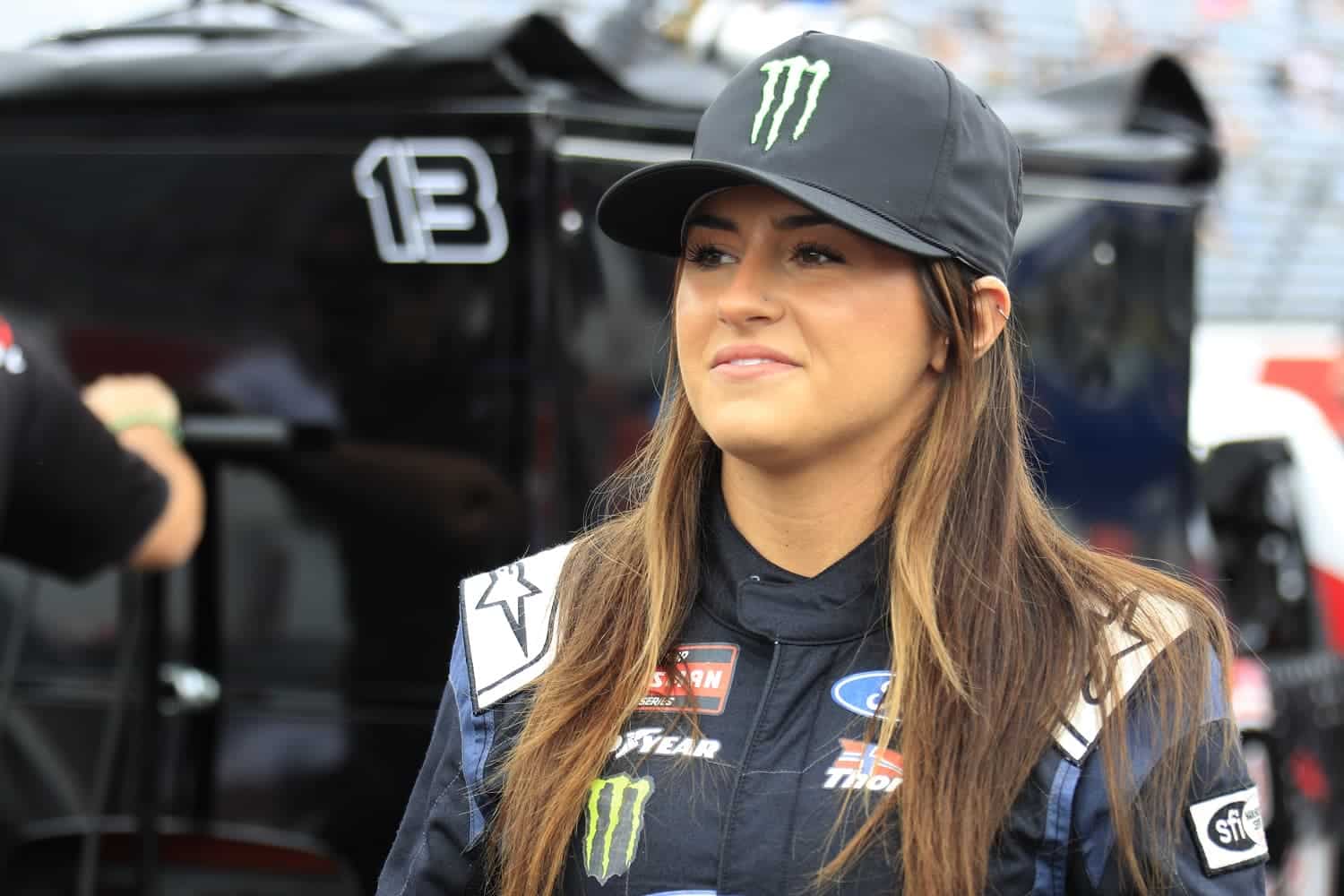 A 20th-place finish at North Wilkesboro left Halie Deegan in 16th place in the truck series standings, 50 points out of 10th place. It's a big jump from 26th place, where she was at this juncture a year ago.
Meanwhile, Dean Thompson's 35th-place finish dropped him to 24th in the standings with just six races left before the playoffs' round of 10 begins.
Got a question or observation about racing? Sportscasting's John Moriello does a mailbag column each Friday. Write to him at [email protected]