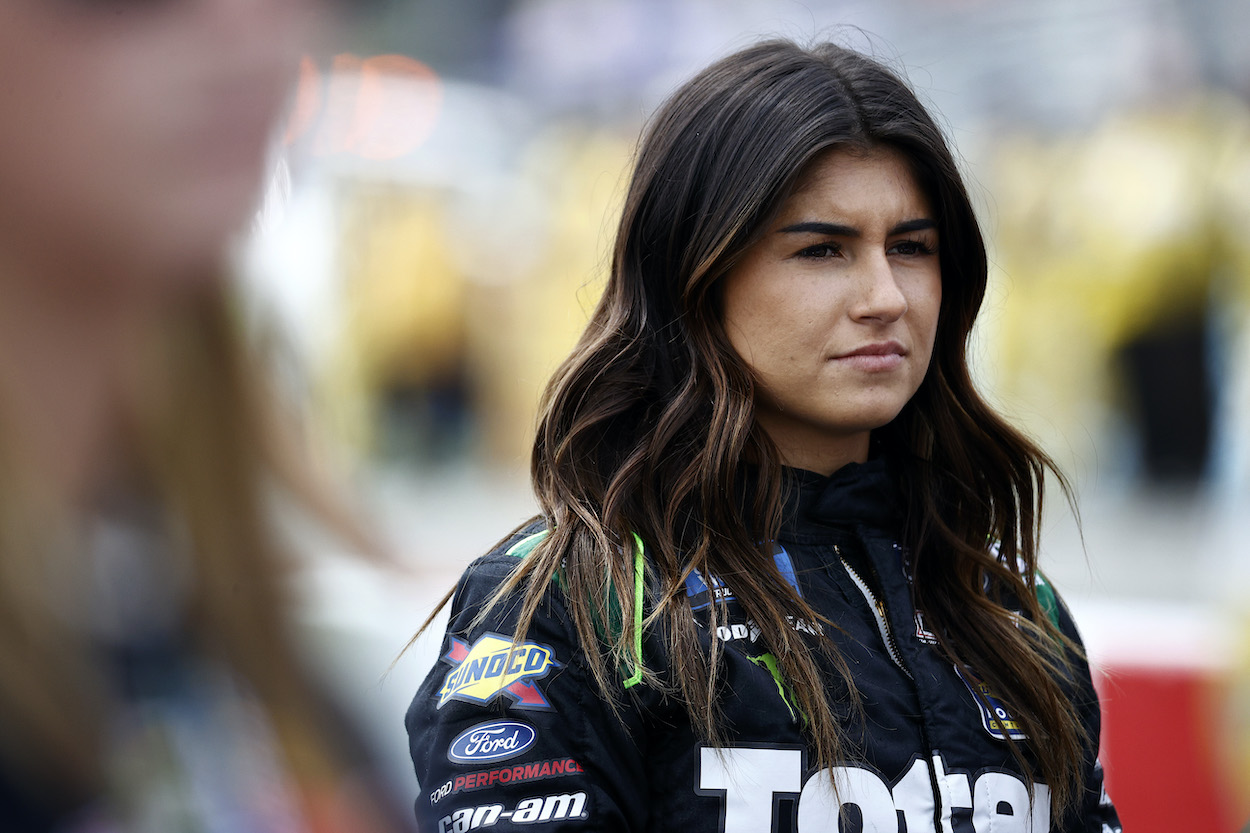 Hailie Deegan Reveals Shocking Details After Narrowly Escaping Death Recently in a Freak Accident While Having Fun With Family and Friends: 'This Is It.'
Hailie Deegan is starting her second year in the Truck Series and revealed how it nearly didn't happen when she recently escaped death in a freak accident.
Hailie Deegan understands the gravely dangerous nature of her profession as a NASCAR Truck Series driver. While safety is of utmost importance in NASCAR, when traveling at speeds in excess of 180 miles per hour, injury and even death are a single mistake away. However, as a professional, she can't so much as give fear a thought when she straps in behind the wheel. It's her job. 
While the 20-year-old has raced for years and been involved in multiple accidents — and yes, some of them of the scary variety — she has never feared for her life in a crash. Unbelievably, she had her first brush with death recently outside of racing in an activity with family and friends that is fun and innocent. It was until it almost killed her. 
Hailie Deegan has up and down rookie season in Truck Series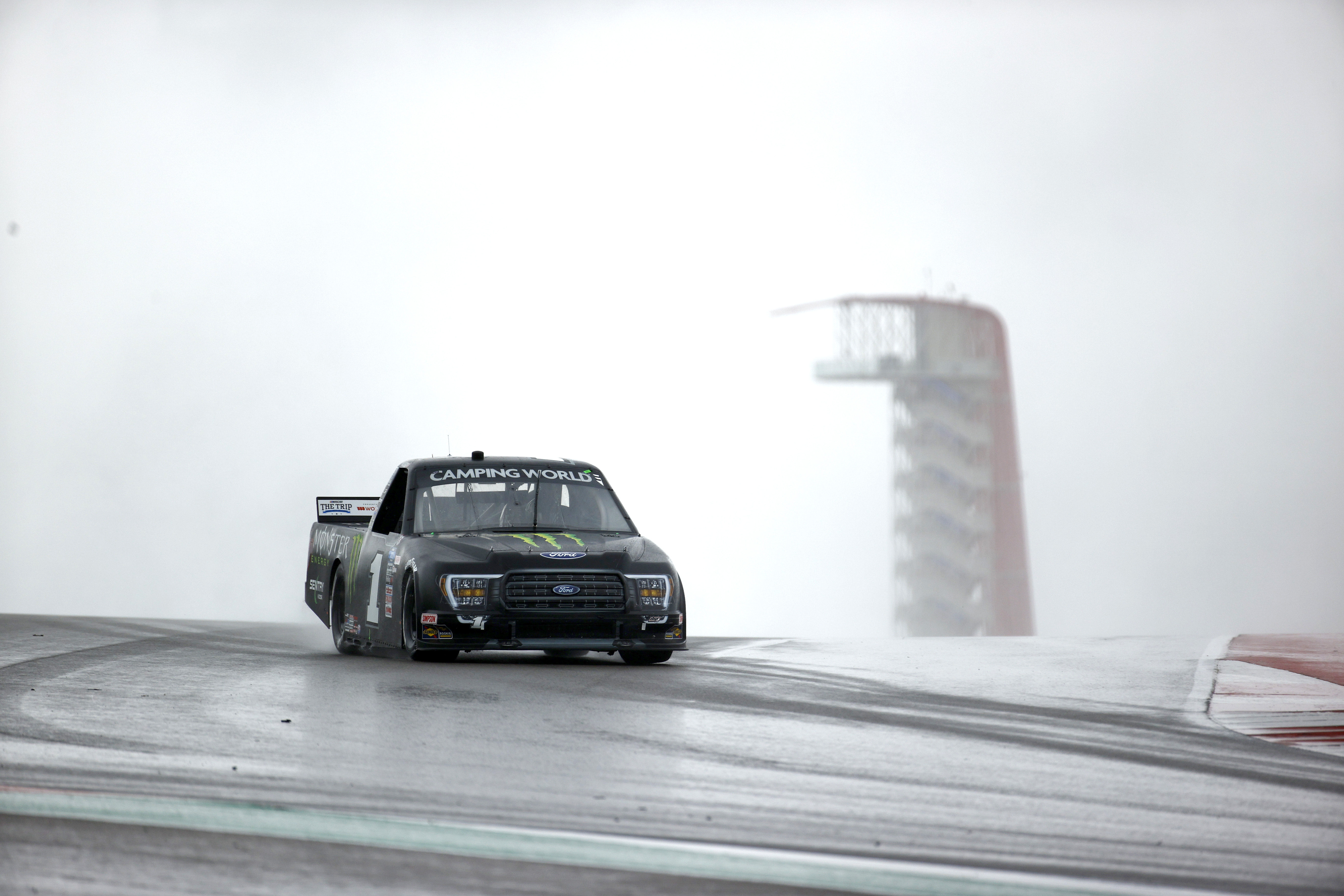 In her first season with the Truck Series, Hailie Deegan endured some of the typical rookie struggles. She also had some pretty memorable moments, including her best finish of the season at Gateway, where she finished seventh. 
It was a significant individual achievement and for her gender as a whole. It was just the fourth-ever top-10 finish by a woman in the Truck Series and the first outside of Daytona.
Deegan finished the season with four top-15 finishes. She averaged a 20.9 finish for the year and finished 17th in the final standings. 
Deegan details recent near-death experience
Deegan is excited and looking forward to her sophomore year in the trucks. She could also possibly run a few times in the Xfinity Series. In an interview on a new YouTube series launched by Sun Outdoors called Campfire Convos, the driver detailed a moment not long ago when she wasn't at all concerned about the 2022 season because she had, at that moment, accepted she was about to die.  
Deegan said the recent incident happened innocently enough while floating with her young brother, boyfriend, and friends down a river moving faster than normal due to recent rains. 
All linked together by rope on their wrists so they wouldn't get separated, the group went over a spillway and got stuck in the swift current washing back up under the dam. She and her boyfriend got trapped underwater for an extended period of time. 
"I just couldn't get out. It was probably 30 seconds that went by and I'm starting to inhale water because you can't see the surface because it's all green," Deegan recalled. "When you're inhaling water, it feels like forever."
Her boyfriend eventually broke through to the surface. She remained submerged. Those in her group grew frantic and began screaming for her. After an estimated 20 seconds longer, the rope miraculously came off her wrist and she emerged. 
"There's never been a moment that I thought I was going to die in my life and that was the moment. Never had like a near-death experience (in a race car), but that was truly like the moment when I was like, "This is it." 
Loyal following glad to see her in 2022
Fortunately for Deegan, she survived the terrifying river ride and lived to tell her fans about it. And she's got plenty who want to hear about that and what occurs in her everyday life. She's a social media star across multiple channels. 
She currently has 404,000 subscribers on YouTube, 694,000 Facebook followers, 1.2 million on Instagram, and 3.1 million on TikTok. It's that loyal fanbase that propelled her to winning the Most Popular Driver Award with the Truck Series in 2021. Deegan recently acknowledged her fans are the reason why she's racing with the trucks. 
"I probably wouldn't be in the ride I'm in right now, being able to race in the truck series full-time, if it wasn't for me doing social media," she told Fox's Bob Pockrass. "Because it is very hard to sell sponsorship on a car when you can't guarantee TV time. It's very hard to guarantee that.
"Sponsors want to see numbers. They want to see, 'I put my logo on your car. How much product is it going to sell me?' I am able to give them that with social media." 
The fact that she has sponsors, a fan following, and racing in 2022, it's all a bonus for the young driver. That's because after what she experienced on that river, she can fully appreciate how it can all be taken away in the blink of an eye. 
Like Sportscasting on Facebook. Follow us on Twitter @sportscasting19.