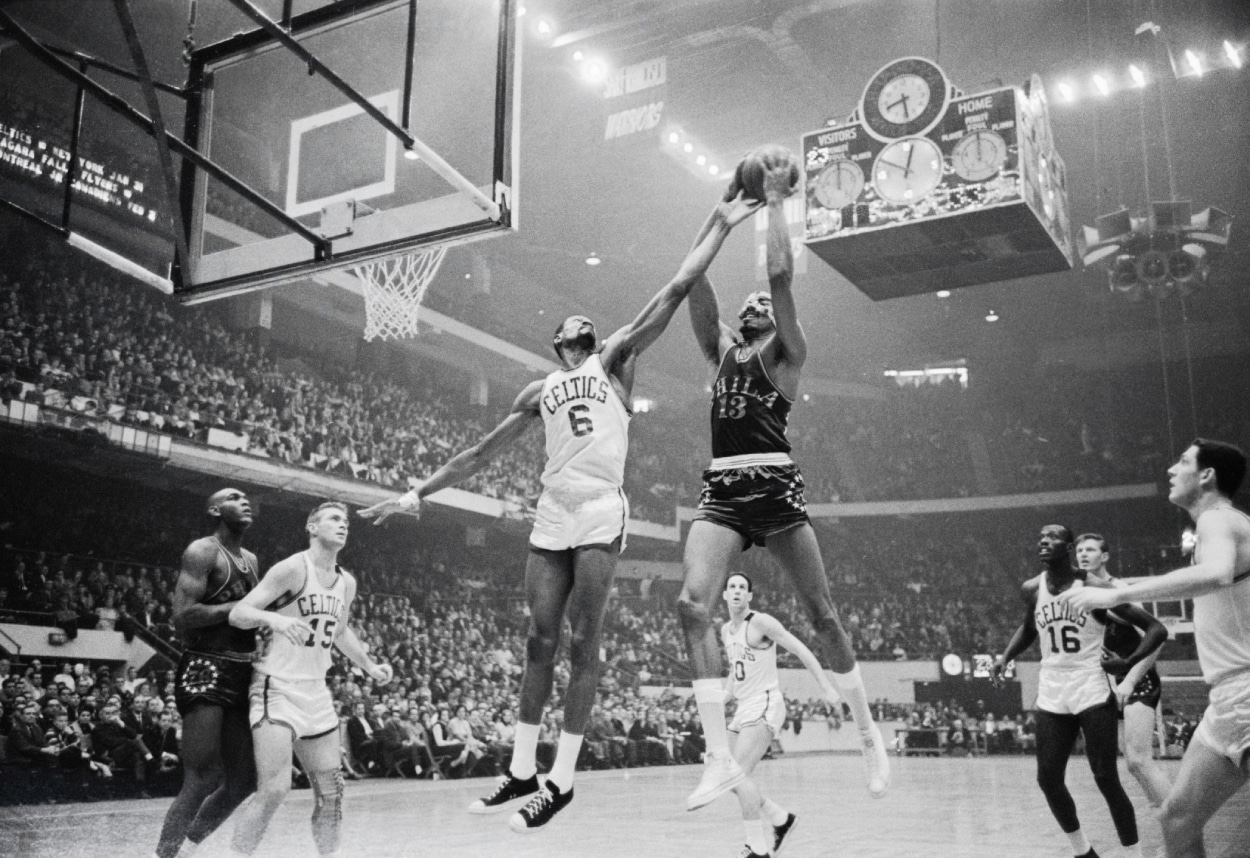 Hall of Famer Bill Sharman Once Said Wilt Chamberlain Might Be the Best Thing That Happened to the Boston Celtics
There will always be a debate about which center, Bill Russell or Wilt Chamberlain, was better.
Before he made his NBA debut, Wilt Chamberlain was cause for concern for the Boston Celtics. Former Celtics star and Naismith Memorial Basketball Hall of Famer Bill Sharman called it.
Chamberlain and Boston's Hall of Fame center Bill Russell had their personal on-court rivalry. Chamberlain typically won the one-on-one matchups, but Russell and the Celtics usually came out on top. Sharman, a former teammate of Russell's and an eight-time NBA champion, once said that Chamberlain may be just what Russell and the Celtics needed.
Wilt Chamberlain and Bill Russell were always the centers of attention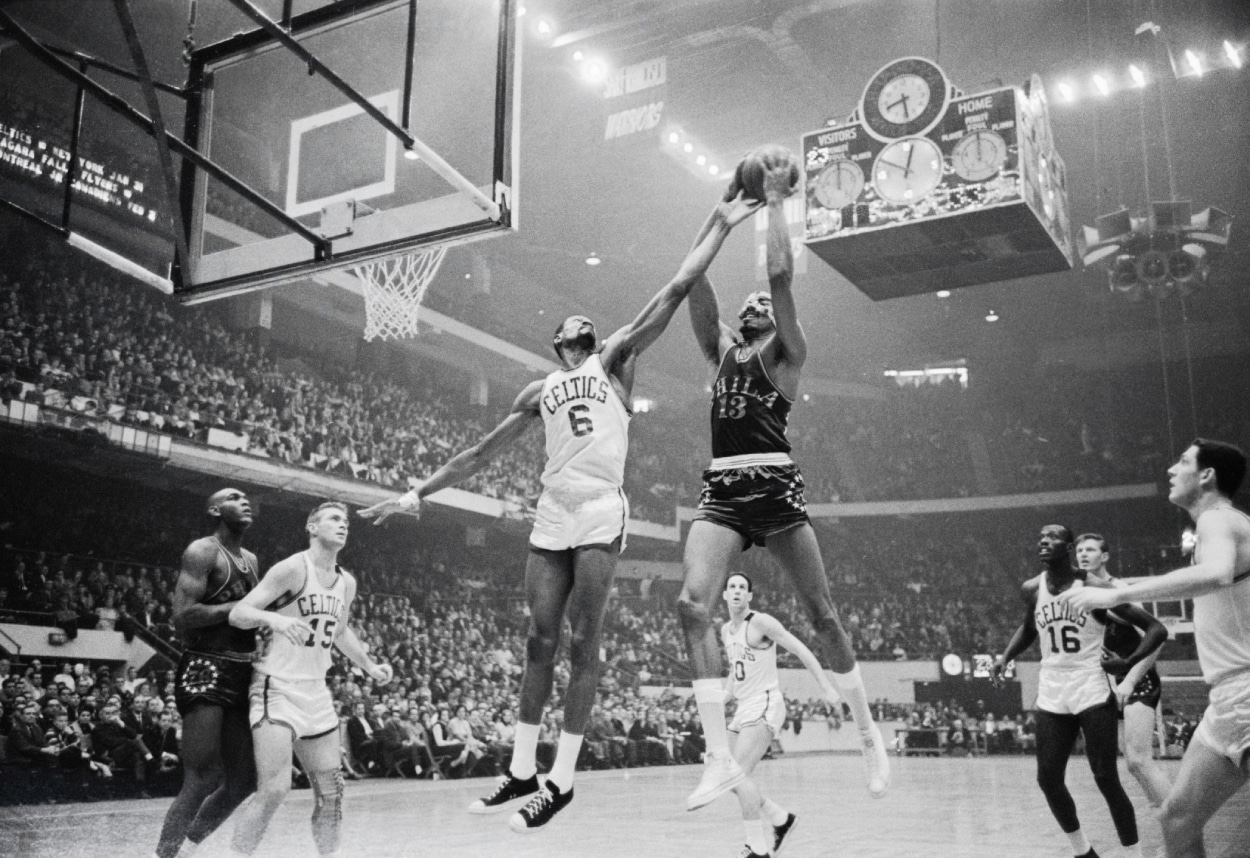 Wilt Chamberlain and Bill Russell were must-see basketball. When they squared off against each other, it became even more glorified.
Chamberlain vs. Russell has always been a debate. Russell usually gets the nod because of his 11 championship rings, but Chamberlain was the better all-around player. Nobody filled up a stat sheet like Chamberlain.
Chamberlain's numbers were off the charts, especially early in his career, because they had to be. He didn't have nearly the supporting cast Russell had. For the first six years of his NBA career, Chamberlain led the NBA in scoring. He also topped the league in rebounding in his first four seasons. Chamberlain averaged 50.4 points and 25.7 rebounds during the 1961-62 season.
During that year, however, Russell was named MVP with his 18.9 points-per-game average. He also pulled down 23.6 rebounds. More importantly, the Celtics won their fourth straight championship.
Chamberlain finished with two championships in his Hall of Fame career. While it can't be proven, it's hard to imagine if the star centers switched teams that Chamberlain wouldn't have two handfuls of title rings.
Before Chamberlain came to the NBA, Sharman believed he would be just what the Celtics needed
Chamberlain entered the NBA will plenty of hype. After starring at Kansas and playing one year with the Harlem Globetrotters, Chamberlain was the third overall pick (territorial selection) of the Philadelphia Warriors in 1959.
"A small man like me doesn't have much chance with Wilt," said Clyde Lovelette, a 6-foot-9 center and future Hall of Famer, per Sports Illustrated in October 1959. "He's the toughest offensive pivot man in the league right now and he hasn't played his first official game."
From the get-go, the two centers were compared. Chamberlain was the offensive star, while Russell's focus was on the defensive side of the ball. They were the game's two biggest stars.
Chamberlain's desire is often — and usually unfairly — questioned. Many believed he was more concerned with statistics than championships. Russell is said to have made his teammates better.
Before Chamberlain played in his first NBA game, Sharman seemed to question Russell's motivation. He said he believed Bostoin's center would thrive with another young center in the league.
"Wilt will be great, but he may turn out to be the best thing that's happened to our team," Sharman told Sports Illustrated. 'We don't know, and Russell doesn't really know himself, just how good he can be. He's never been challenged this way. Wilt will push him to his limit."
Whether it was Wilt who pushed Russell or not, we certainly found out how good Russell could be.