Happy Birthday, Willie Mays, Even if All San Francisco Giants Legends Look the Same to Nancy Pelosi
Nancy Pelosi tried honoring "The Say Hey Kid" on Willie Mays' 90th birthday. Instead, she left baseball fans across America asking, "Say what?" All San Francisco Giants legends apparently look alike to the speaker of the house, who is two heartbeats away from the presidency of the United States.
Pelosi tweeted out the photo of the wrong Hall of Fame slugger on Thursday. It could have been worse, however. Pelosi could have used a photo of actor Wesley Snipes, who memorably portrayed Willie Mays Hayes in the movie Major League.
Willie Mays is an American sports treasure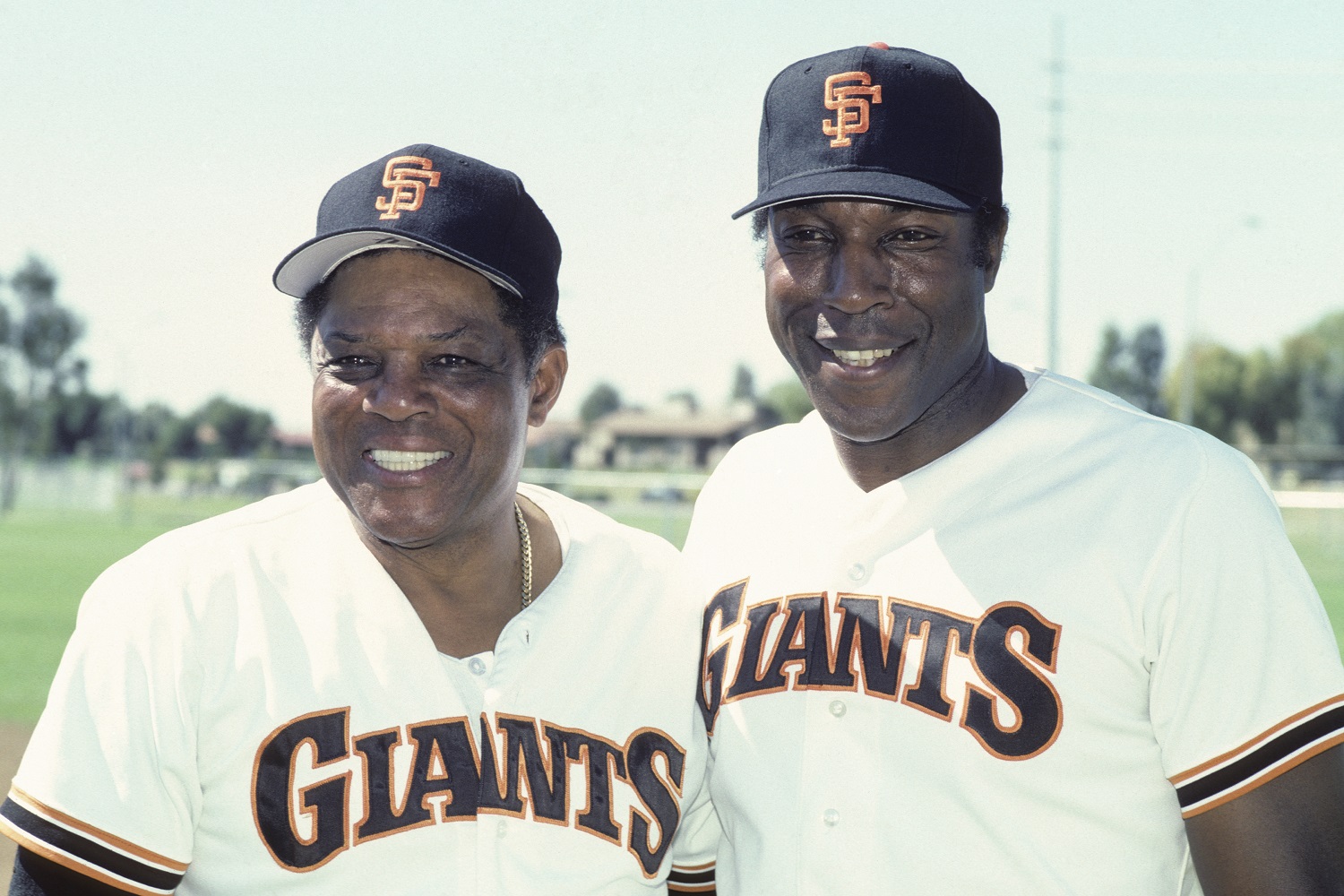 Babe Ruth tops just about any list of the greatest baseball players ever, but Mays is a close second, according to many. The oldest living member of the Baseball Hall of Fame in Cooperstown, Mays was a five-tool player in his 22-season career with the Giants and the New York Mets.
Mays led the league in home runs and stolen bases four times apiece, posting the best slugging percentage five times, and earned 12 consecutive Gold Gloves beginning in 1957.
"I can't very well tell my batters don't hit it to him," Washington Senators and New York Mets manager Gil Hodges said. "Wherever they hit it, he's there anyway."
Mays finished his career with 660 home runs, 1,903 RBIs, a .302 batting average, and 338 stolen bases. He earned enshrinement into the Hall of Fame in 1979, and Barack Obama presented Mays with the Presidential Medal of Freedom in 2015.
An embarrassing mix-up on Twitter by Pelosi
Happy 90th birthday messages to Willie Mays poured in from around the country on May 6. The list of well-known figures sending acknowledgments by way of Twitter included Obama, retired announcer Vin Scully, fellow Hall of Famer Derek Jeter, and hockey legend Wayne Gretzky.
Rep. Nancy Pelosi, the Democrat from California, also tried chiming in. However, her first crack at it was no more successful than a slow runner trying to go from first to third on a one-hopper to Mays in center field.
Pelosi, 81, was trying to tweet a photo of herself and Mays. Instead, she sent out an image of herself with Willie McCovey. He is another Black MLB great who was Mays' teammate on the Giants from 1959-71. Compounding the gaffe, McCovey died in 2018 at the age of 80.
Pelosi deleted the tweet, but not before several media organizations captured screenshots. She later posted the correct photo of herself with Mays.
"Happy 90th Birthday to an all-American icon, Willie Mays. A trailblazing, record-breaking baseball player, civil rights leader, and champion for youth sports and well-being, Willie Mays is a civic legend and national treasure. #SayHey90," she wrote.
Later, the speaker's office issued a statement blaming the mistake on a staff member.
"A staffer inadvertently selected the wrong photo for the tweet," the statement said. "The photo we wanted to use was of the Speaker and Willie Mays at Willie McCovey's August 2018 wedding. The quickly deleted photo was the wrong photo from the right wedding. We apologize for the error."
McCovey was a great one, too
If there's going to be a case of mistaken identity concerning Mays, then McCovey is not a bad choice. McCovey played 22 big-league seasons beginning in 1959 and finished with 521 homers, 1,555 RBIs, and a .270 batting average.
McCovey was the National League Rookie of the Year in 1959 and its MVP a decade later. He retired followed the 1980 season and earned induction into the Hall of Fame in 1986.
All stats courtesy of Baseball Reference.