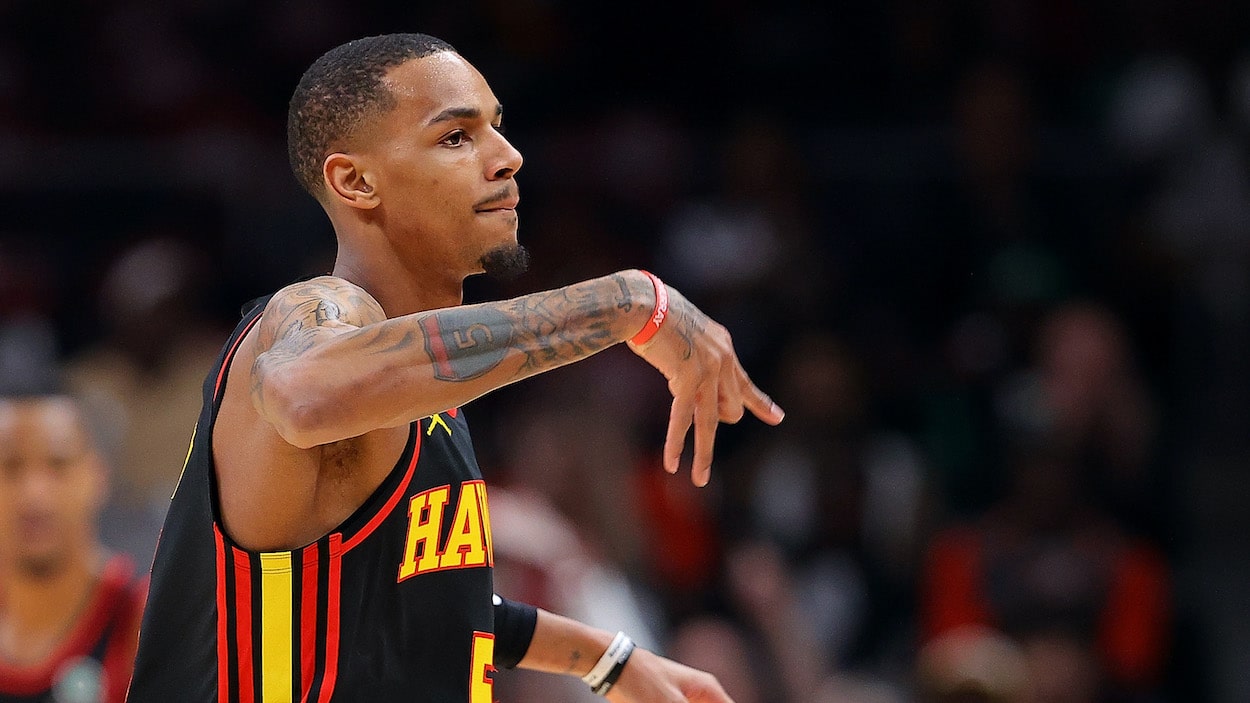 WATCH: Hawks Dejounte Murray Bumps Ref, Could Be Suspended for Game 5
The Hawks are down 3-1 to the Celtics in the NBA playoffs, and Game 5 could be tougher if Dejounte Murray is suspended for bumping a ref.
The Atlanta Hawks lost a heartbreaker to the Boston Celtics in the first round of the NBA playoffs to go down 3-1 in the series. The real drama happened after the game, though, as Hawks guard Dejounte Murray bumped an official and may have earned a suspension for the team's do-or-die Game 5 matchup.
Will Hawks guard Dejounte Murray be suspended for bumping a ref?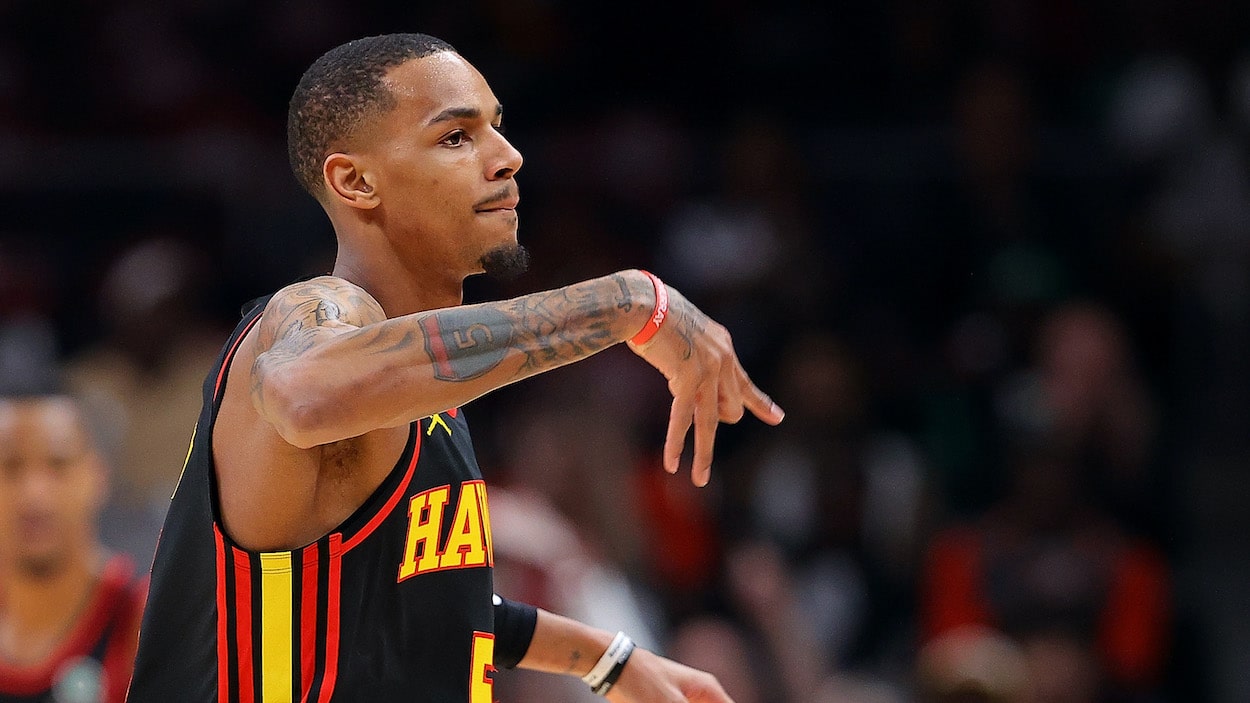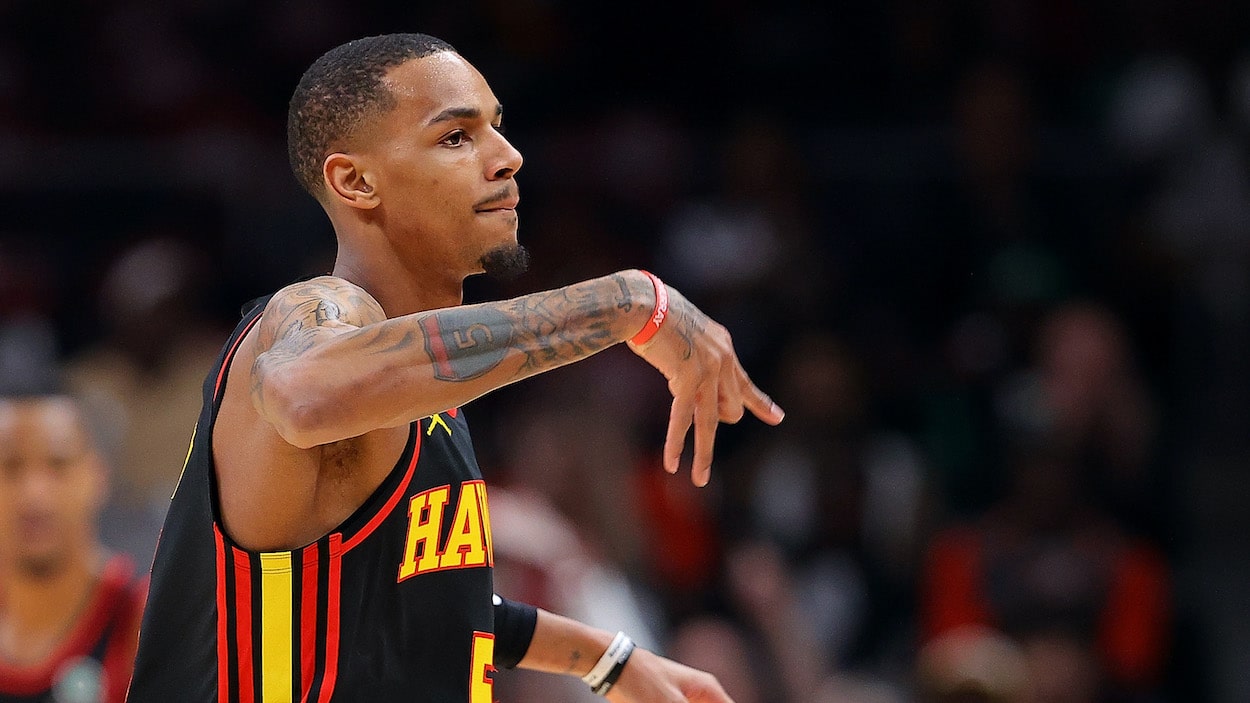 The Celtics took a 2-0 lead at home against the Hawks in the first round of the 2023 NBA playoffs before Atlanta took Game 3 to get the series to 2-1.
On Sunday, the Celtics won Game 4 129-121 to take a commanding 3-1 series lead.
The Hawks now have an uphill battle, as teams down 3-1 have only come back in 13 of the 258 (4.8%) NBA playoff series where this has happened, per Land of Basketball.
The task will get even harder if star guard Dejounte Murray is suspended for Game 5.
This is a real possibility, as Murray went after referee Gediminas Petraitis at the end of Game 4 and purposely bumped him. After the bump, Murray continued to yell at officials as Hawks staff escorted him off the court.
Murray did not say after the game why he went after Petraitis. It may have been due to foul calls (or non-calls) during the game. The Celtics shot 25 foul shots in Game 4 to the Hawks' 24, but Murray only shot once from the stripe in the game.
If there is a Dejounte Murray suspension for his actions, the Hawks will be in trouble. Murray has been one of the best players for his team in this series. In Game 4, he played 40 minutes and put in 23 points with six assists and nine rebounds. In the first three games, he had 24, 29, and 25 points for the Hawks.
The teams play again on Tuesday, so if a suspension from NBA Commissioner Adam Silver does come down, it will likely be on Monday.