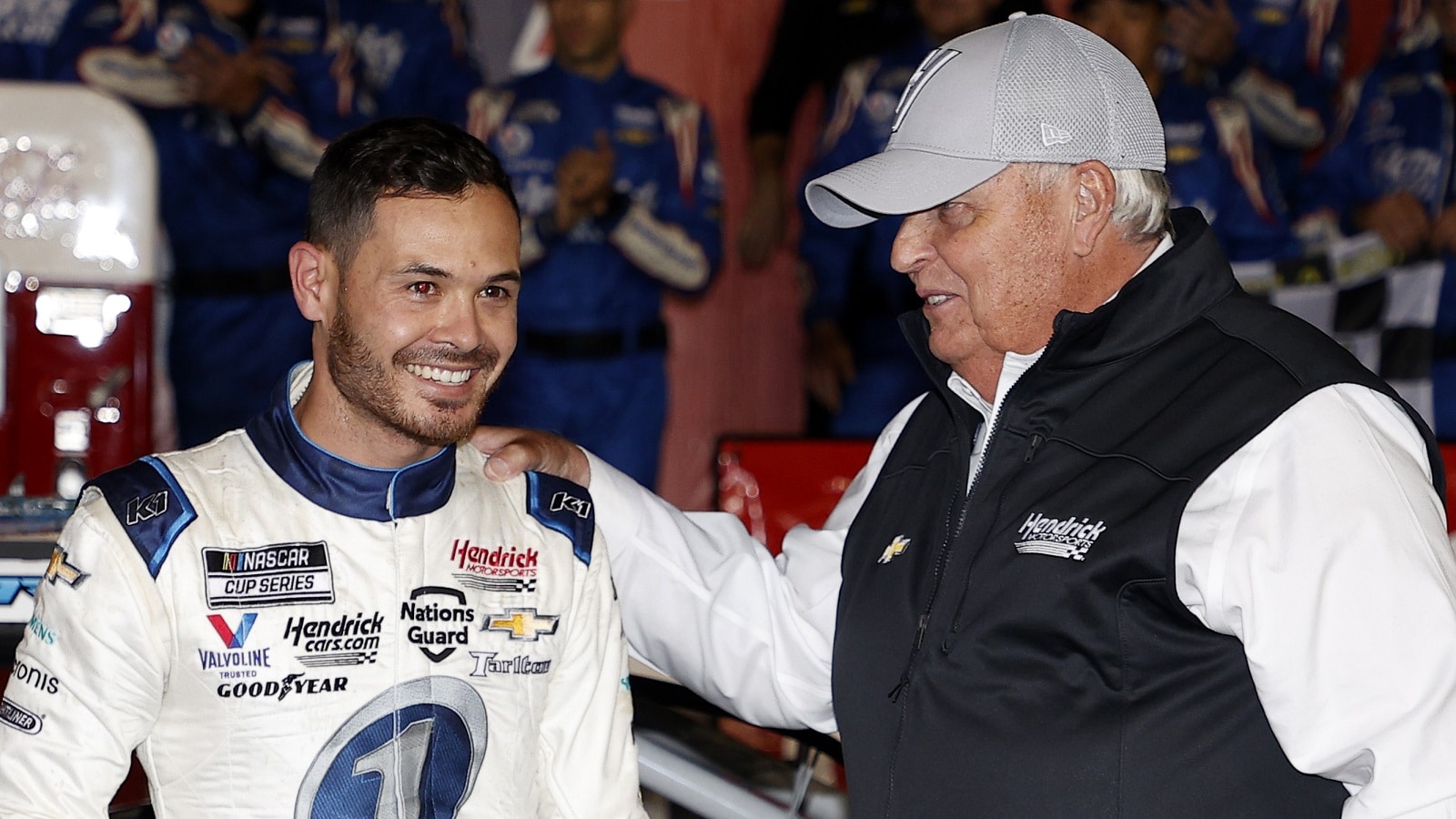 Here's Why It'll Be Easy to Root for Kyle Larson in Saturday's NASCAR Xfinity Series Race
Team owner Rick Hendrick has a special assignment for Kyle Larson at Road America in the Xfinity Series race.
Rooting for Hendrick Motorsports can occasionally feel like rooting for Amazon or Google, behemoths in their own right. I get it, and I'm sympathetic to those who root for the Wood Brothers or Petty GMS rather than one of the big teams.
However, Saturday afternoon at Road America is one of those instances where a bunch of people will be pulling not only for HMS but also for Kyle Larson, the reigning NASCAR Cup Series champion. And it makes perfect sense.
Kyle Larson is driving a Hendrick car in the Road America Xfinity race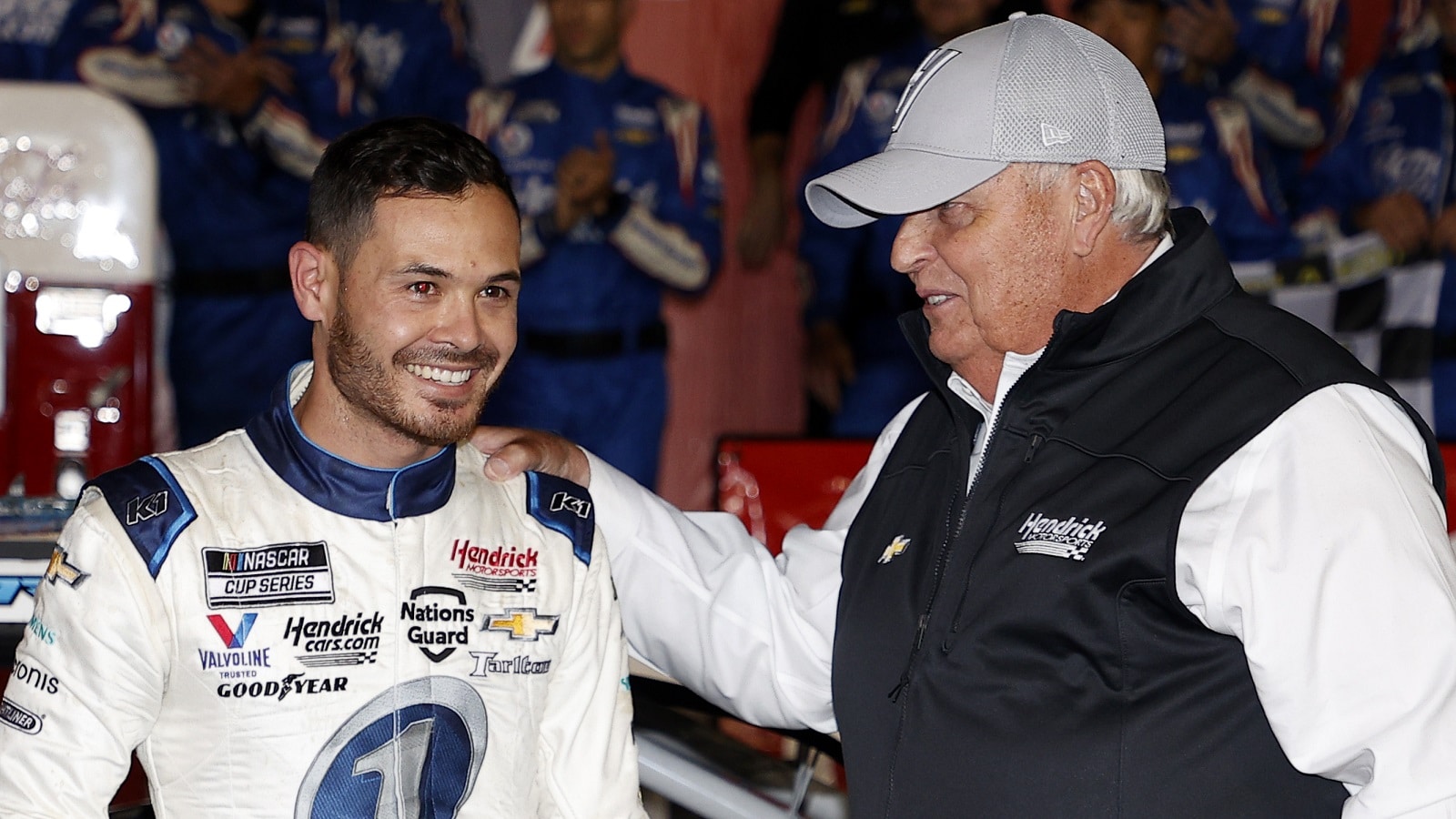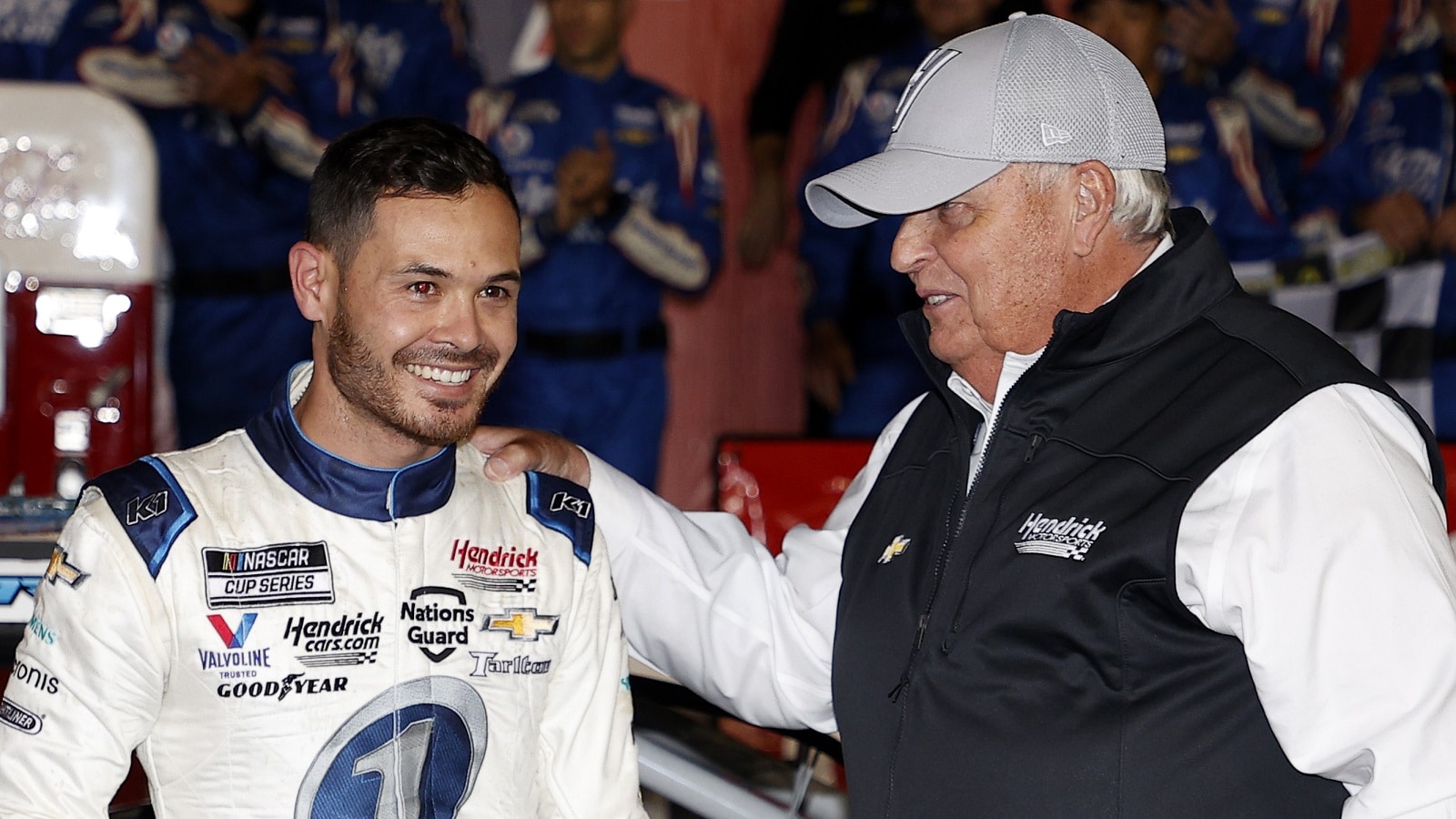 The NASCAR Cup Series on Sunday is the main attraction this weekend at Road America in Elkhart Lake, Wisconsin, but the Xfinity Series will highlight Saturday's action, with the Henry 180 slated for 45 laps.
The mere fact that AJ Allmendinger, Ty Gibbs, Justin Allgaier, Noah Gragson, and Josh Berry come to town as multiple winners sets up quite the battle. They constitute the top five in points, and all are hunting for additional playoff points.
Adding a layer of intrigue, Hendrick Motorsports has entered a car in the Xfinity Series for the first time since 2009. It's the first of three scheduled instances this season for HMS, and the driver this weekend is non other than defending Cup Series champion Kyle Larson.
Kyle Larson will drive the No. 17 Chevy, which holds significance
The deadly October 2004 plane crash outside Martinsville was devastating on personal and professional levels for Hendrick Motorsports owner Rick Hendrick. Aside from losing valued employees of the team, Hendrick lost relatives in the tragedy. One of the 10 people who perished was son Ricky Hendrick.
Hendrick was just 24 at the time and a NASCAR driver. He drove 38 times in the Xfinity Series from 1999-2002 and 30 times in the truck series over those middle two seasons.
Larson will drive the No. 17 Chevy on Saturday. The number and paint scheme are from the days Hendrick competed in the Camping World Truck Series.
"It's been something that I think our family and our organization can still celebrate with that paint scheme, that number, and what Ricky meant to us," Rick Hendrick told NBC Sports two weeks ago. "It's very special. It's hard to even put into words, especially right here with Father's Day.
"You're thinking about not having him around, but having pieces (and) memories, you keep all of that alive."
Ricky Hendrick scored one NASCAR victory
Hendrick Motorsports is the winningest organization in the history of the NASCAR Cup Series. The team posts a log of all 286 Cup Series wins as well as the 26 in Xfinity Cars and 25 in trucks on its website. Several legends of the sport are prominent on those lists, but the entry for July 7, 2001, carries a lot of weight in the owner's memory.
Ricky Hendrick captured his lone truck series victory that day. Parents Rick and Linda were there at Kansas Speedway to celebrate with their son.
"There's nothing in the world that makes you any happier than to see a child, yours, achieve something that they want," Rick Hendrick said.
One could imagine the emotions should Kyle Larson roll the No. 17 Xfinity Car onto Victory Lane at Road America.
Like Sportscasting on Facebook. Follow us on Twitter @sportscasting19 and subscribe to our YouTube channel.