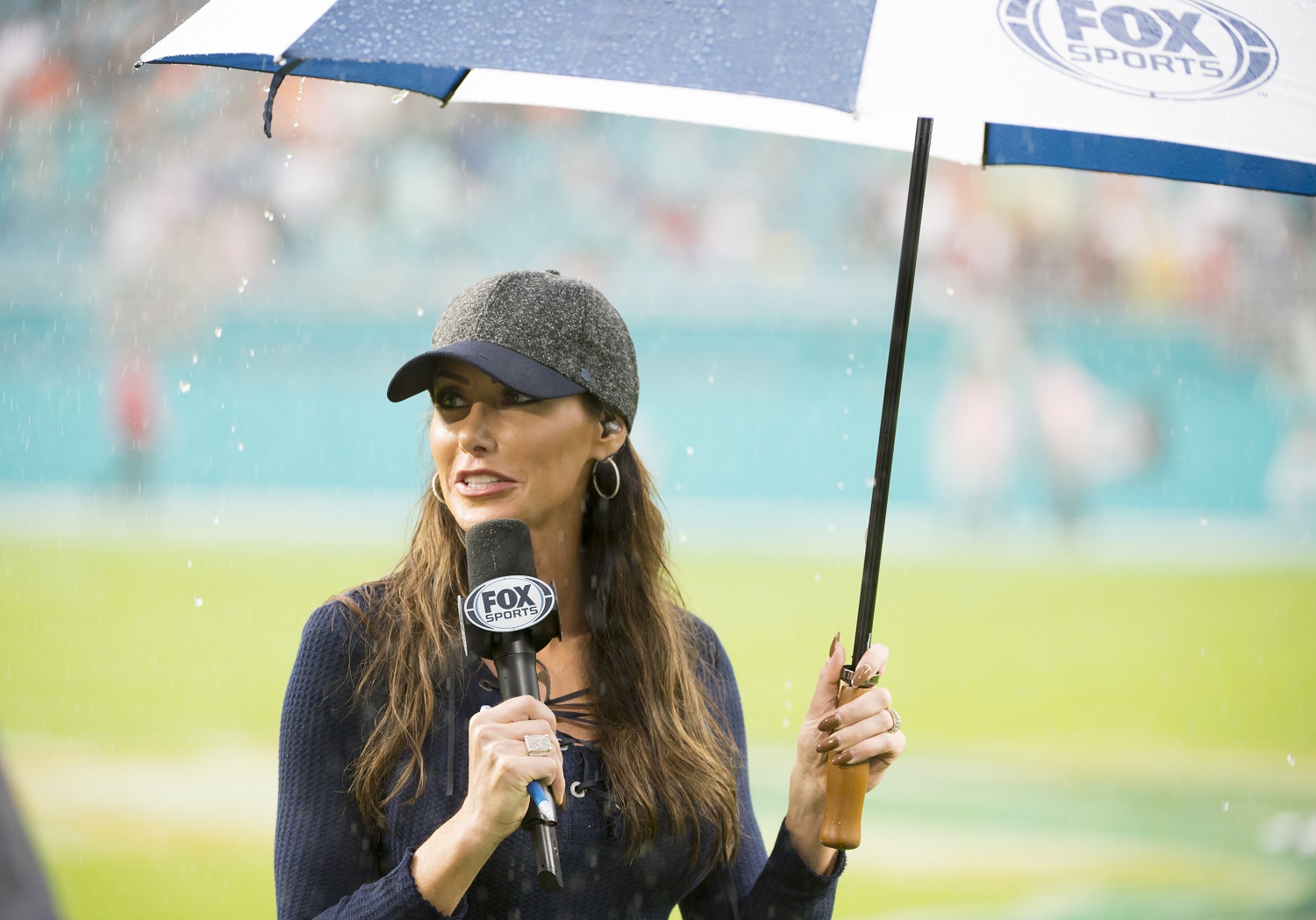 Holly Sonders Blasts 'Super Judgy' People Offended by the Ex-Fox Sports Reporter Being Sexy
Having all but disappearing from public view after leaving Fox Sports in 2019, Holly Sonders has rejoined social media and launched a new website.
If nothing else, Holly Sonders knows how to make an entrance that gets her noticed. Two years after all but disappearing from the sports media world following her departure from Fox Sports, Sonders recently resurfaced to launch a new phase in her life that's bound to stir up attention and some controversy.
Holly Sonders made the leap from athlete to reporter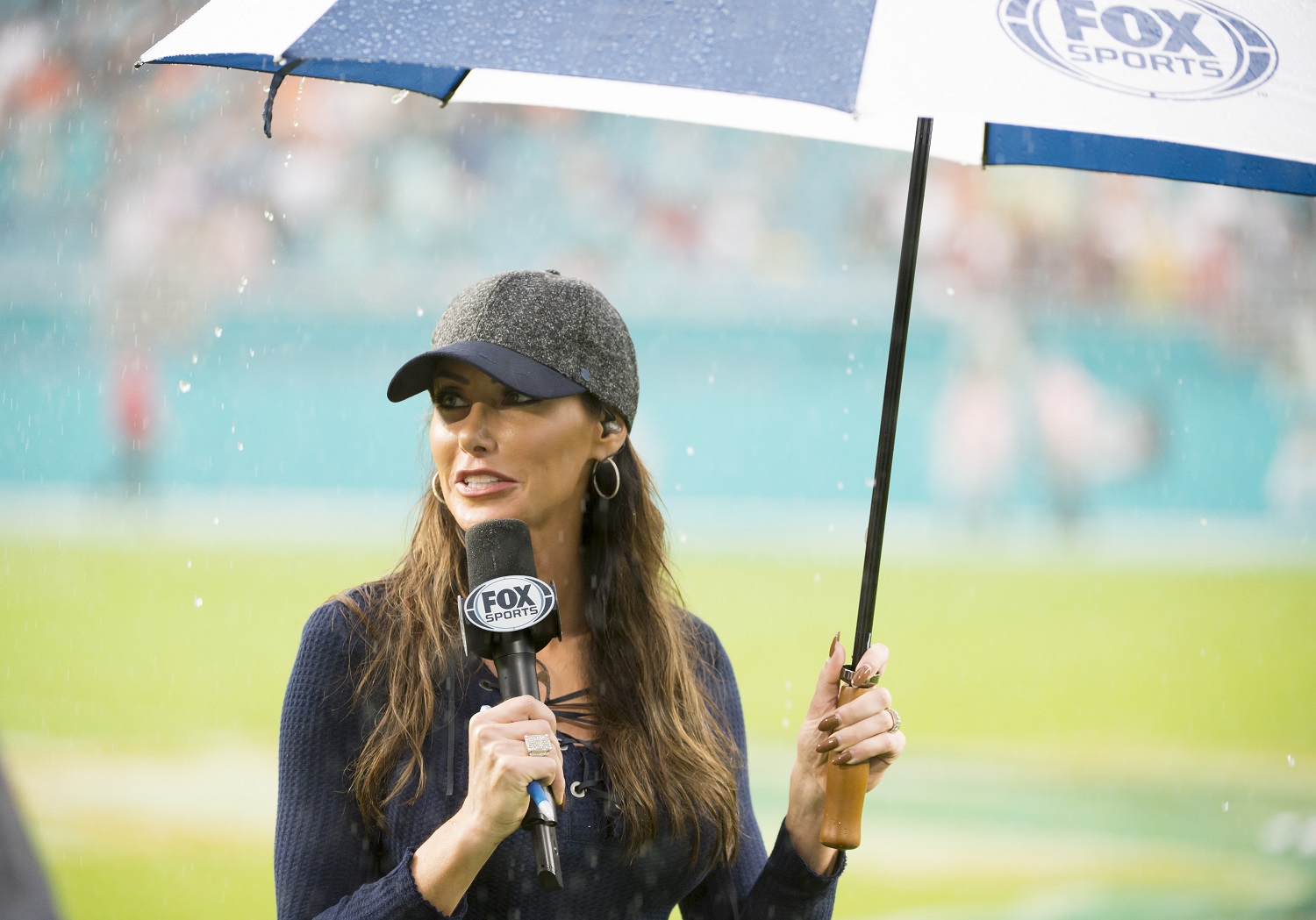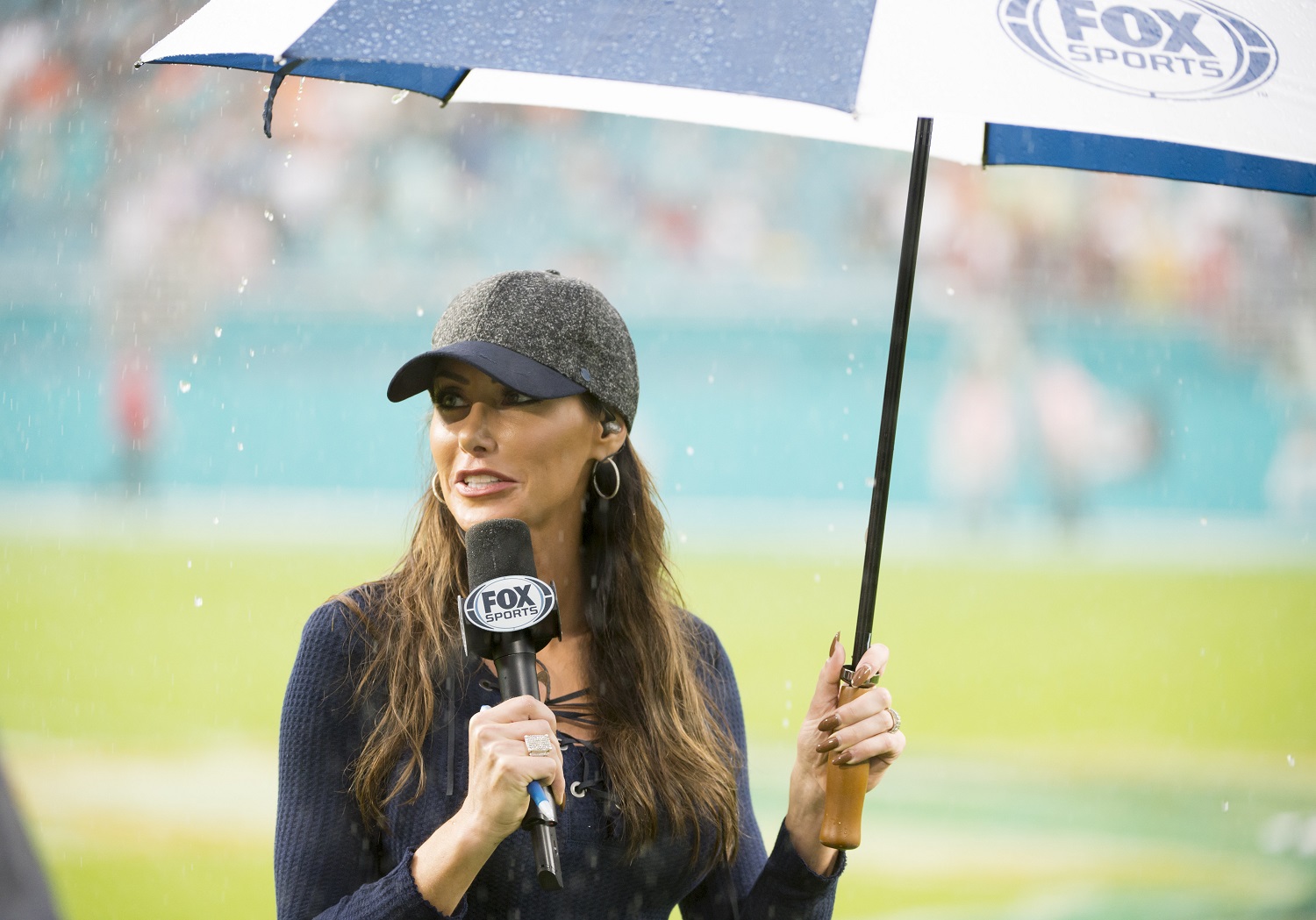 Holly Sonders was an accomplished golfer from an early age and earned a scholarship in the sport to Michigan State University. There, she helped the Spartans to a Big Ten title and twice earned conference academic honors. She also played in the U.S. Women's Amateur while still in school.
After graduating with a journalism degree, Sonders landed a TV job in Columbus, Ohio, then joined the Big Ten Network and later moved on to a job in Little Rock, Arkansas. She was just 23 years old when Sonders auditioned at The Golf Channel, where she spent three years contributing to a number of the network's talk shows.
That experience and visibility opened doors for her at Fox Sports beginning in July 2014. That proved to be both a blessing and a curse.
She had multiple roles at Fox Sports but lost the biggest one
Fox Sports had recently acquired a USGA rights package, including the U.S. Open, when it brought Holly Sonders aboard as a reporter and studio host. By the time she was done there in 2019, Sonders had also worked on college football and on NFL games as a sideline reporter. Additionally, she guest-hosted studio shows including The Herd and Undisputed, according to her now-deleted Fox Sports biography.
However, Sonders had been brought aboard as a golf expert, a role that took a hit at the 2015 U.S. Open. What Sonders told the New York Post was the worst day of her life resulted in a near-instant demotion from on-course reporter to postgame shows. It all stemmed from Sonders asking winner Jordan Spieth if he had packed enough clothes in case there was a playoff. It was intended to be a light-hearted question, but critics harped on it as the interview as a whole fell flat.
"People were like, 'Oh my God you are the stupidest person I've ever met. … What a dumb bimbo,'" Sonders told the paper. "That was probably the worst day of my life. The next day. I remember sitting on the charter flight to the Women's Open, watching all this come in (even by) some people who were friends of mine in the media."
She endured in her various roles at Fox for more than four years. But any time a critic wanted to twist the knife, the Spieth interview would find its way into stories.
Holly Sonders blasts 'super judgy' people
Upon leaving Fox Sports in October 2019, Holly Sonders did an exceptional job of also leaving the grid.  Curiously, her Wikipedia page was deleted around the time she left TV on the grounds that her career wasn't significant enough to merit inclusion. In addition, the Holly Sonders Twitter account featured no new updates for close to two years before she returned in March 2021.
"Social media, I think it's a necessary evil," she told Cincinnati.com in February 2019. "You just have to have thick skin. You know there's a demand now 24/7 where people want to know what's going on, what you're doing, and it can be a toxic place at times where people can say toxic things and you just have to ignore them."
Sonders has now officially done a 180-degree reversal. In the last year, she's ramped up her Instagram following, developed a fitness app, and launched her personal website. It's a subscription-based platform promising private messaging and some photos of Sonders only marginally safe for work.
Sonders has no patience with people who don't like the way she flaunts her looks.
"I am sexy. And it makes me happy," she tweeted. "I am a sexy, powerful woman. And if that makes you uncomfortable, unfollow me now. Cuz this Twitter crowd I have is super golfy, super judgy, and super rigid. I'm not down with that."
Like Sportscasting on Facebook. Follow us on Twitter @sportscasting19.