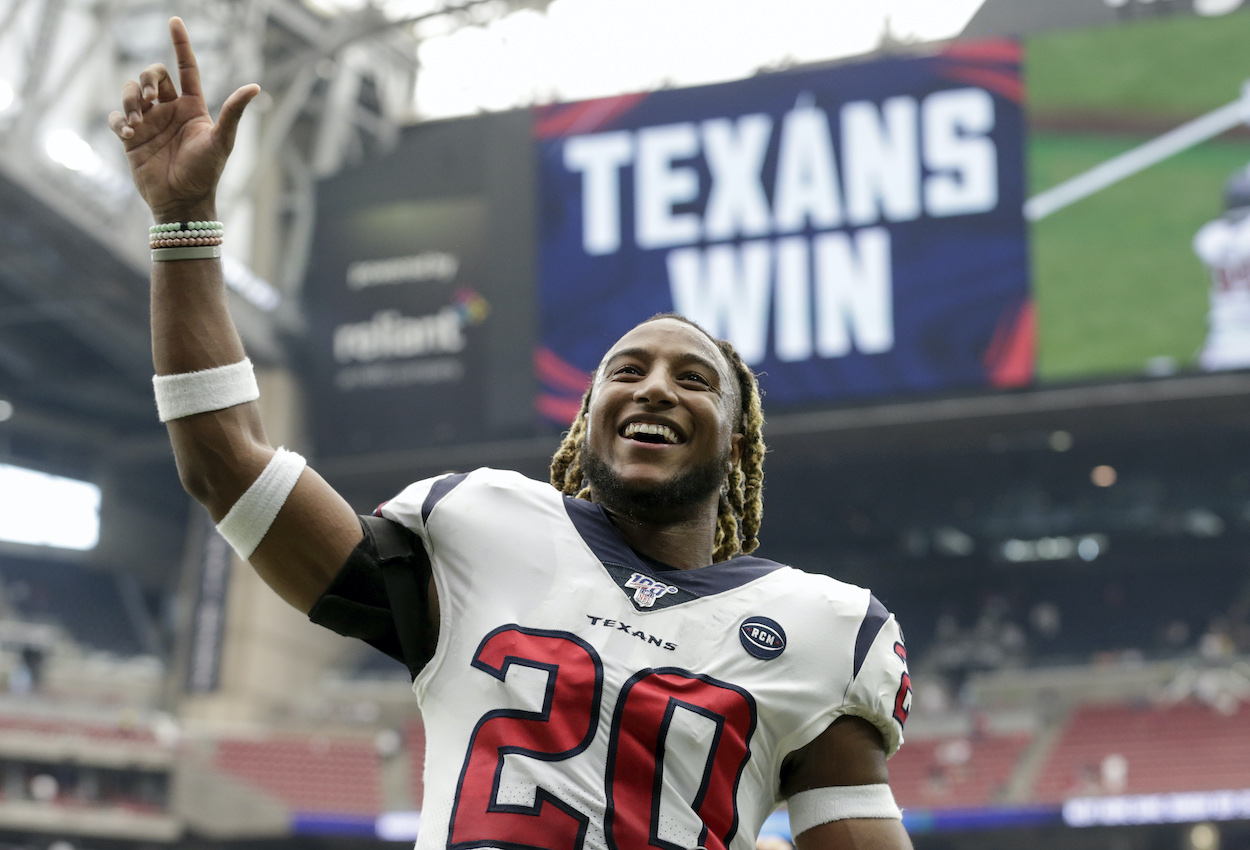 Houston Texans Starting Safety Justin Reid Finally Accomplishes His Biggest NFL Goal by Kicking off: 'Dreams do Come True'
Most people would think that an NFL player's draft day is when his dreams finally come true. Or maybe, it's when they start their first NFL game. For Houston Texans safety Justin Reid, his dream pro football moment didn't come until he put foot to ball in a preseason game and officially (kind of) became an NFL kicker. Now, even …
Most people would think that an NFL player's draft day is when his dreams finally come true. Or maybe, it's when they start their first NFL game. For Houston Texans safety Justin Reid, his dream pro football moment didn't come until he put foot to ball in a preseason game and officially (kind of) became an NFL kicker. Now, even after reaching his on-field pinnacle, he still has one more goal to achieve.
Justin Reid is a starting safety for the Houston Texans by trade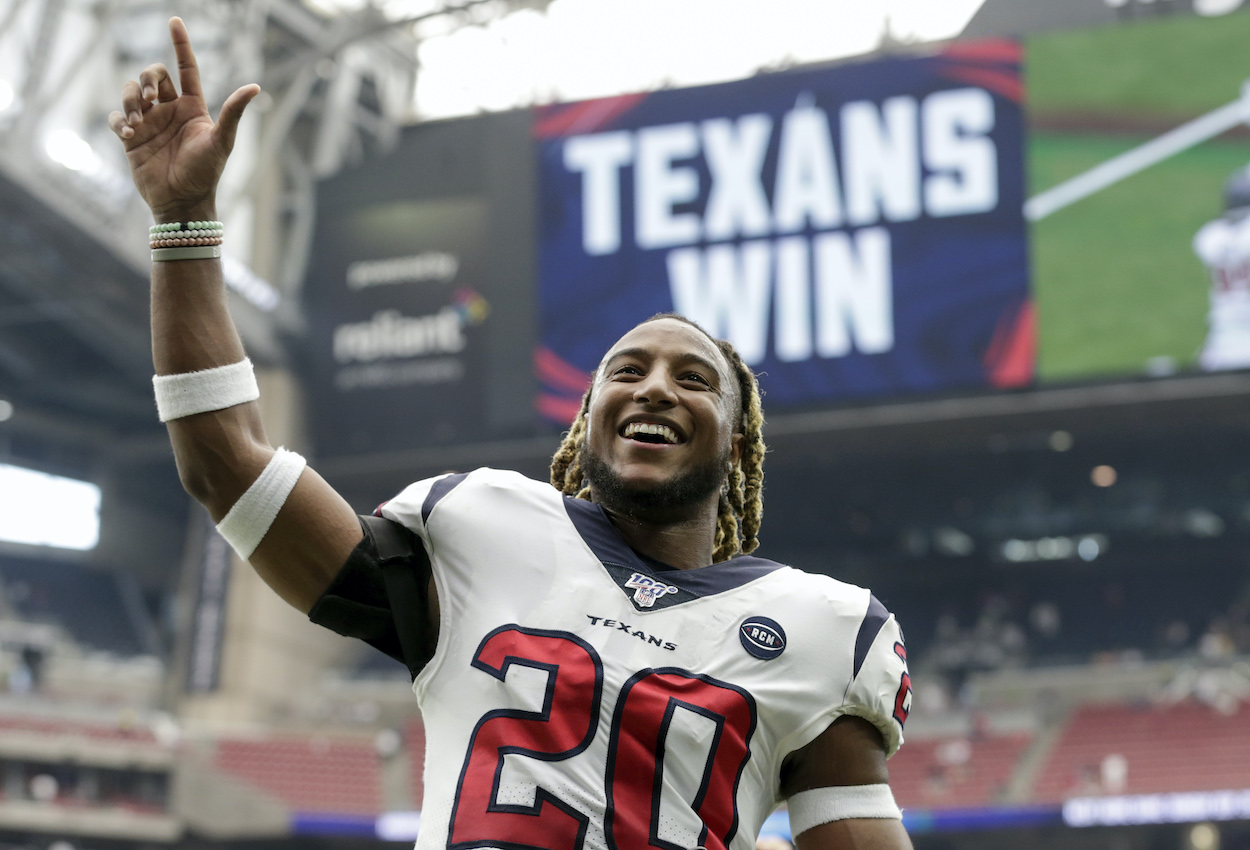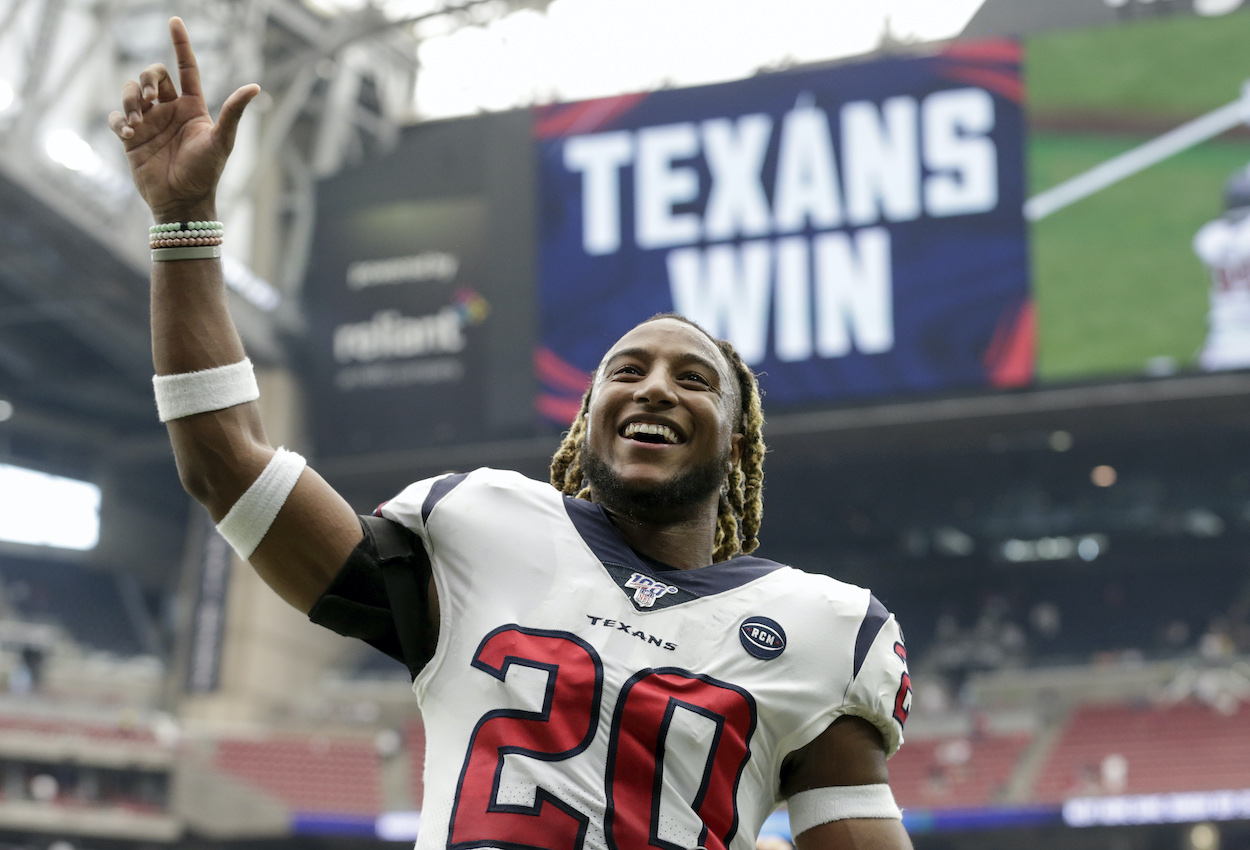 Reid grew up in Geismar, Louisiana, a town less than 30 minutes south of the Louisiana State University campus. He comes from an incredibly athletic family. His father, Eric Reid Sr., was a three-time All-American track star at LSU. He is also a member of the LSU Athletic Hall of Fame, per the Mercury News.
Justin's brother, Eric, also attended LSU, but on a football scholarship. The San Francisco 49ers drafted Eric No. 18 overall in the 2013 NFL draft. He had a seven-year career with a Pro Bowl appearance in his rookie season.  
The most impressive football player in the family, though, is undoubtedly the family's matriarch, Sharon Guillory-Reid. Justin and Eric's mom played tight end and defensive end for the Baton Rouge Wildcats in the now-defunct Women's American Football League.
Despite his LSU connection, Justin spurned the Tigers and played college football for the Stanford Cardinal. In Palo Alton, he tallied 170 tackles, six interceptions, and a fumble recovery in three seasons.
The safety declared for the NFL draft following his junior season, and the Texans picked him No. 68 overall in the third round. Since then, he's started 40 of the 44 games he's appeared in for the team. In those games, he has 249 tackles, five INTs, and three fumble recoveries.
Even with all that, Justin Reid's true NFL dream didn't come true until the final game of the 2021 preseason.
Reid's dream came true when he filled in as the emergency kicker
According to HoustonTexans.com, Justin also lettered in track and soccer at Dutchtown High School. Those soccer skills came in handy, as he was also the kicker on his high school football team. At Stanford, while excelling at safety, his big boot helped Justin become the emergency kicker on the squad.
This position is one that he also earned in the NFL with the Texans. In the team's third preseason game of 2021 against the Tampa Bay Buccaneers, kicker Ka'imi Fairbairn experienced a minor muscle strain in pregame warmups. The coaching staff had to call on Justin Reid to kick off. He was also primed to kick an extra point or a field goal if needed. "I was ready the whole game," Reid told ESPN. "I don't know if you [caught] me on the sideline. I had my helmet strapped every time we were down there to see if I would get to go out there."
The Texans went for two twice and didn't attempt a field goal, so Justin still has more thing to accomplish on his kicking journey. Still, he says it was a career highlight for him:
I had the time of my life. I've been looking forward to this moment for so long. I can't tell you how excited I was when the coaches said, 'You're up this game.' And I was like, 'Really, I get one?' They said, 'No, you're up the whole game.' So I was so excited to be out there. It was a dream come true.

Justin Reid on his NFL kicking debut
Justin also added that while he's "made some plays at safety" in his career, kicking the ball in a game "is going to go down as one of my favorite moments."
An injured kicker is the least of the Houston Texans' problems
Fairbairn seems to have fully recovered from the mild strain and should be ready to go in Week 1 when the Texans face off against the Jacksonville Jaguars. However, even with Justin Reid focusing purely on safety now and a real kicker back in the fold, the Texans still have major problems heading into the 2021 NFL season.
The biggest issue for the organization is what to do with superstar QB Deshaun Watson. The fifth-year pro has "22 lawsuits alleging sexual misconduct pending, and 10 women have filed criminal complaints against the quarterback," per Sports Illustrated.
The team or the NFL has yet to officially suspend or Watson or place him on the Commissioner's exempt list. Despite this fact, Tyrod Taylor will likely begin the season as the starter in Houston. Whether Watson's limbo continues or he's traded to another team, the Texans will probably be without their starter for a good portion of 2021.
Add this on-field issue to the Texan's new, first-time head coach David Culley and a young team that recently lost face-of-the-defense star J.J. Watt, and you have a franchise that may be among the worst in the NFL for the coming season.
The feel-good story of Justin Reid kicking off in a preseason game may be the high-water mark of the Texan's 2021 campaign.
All stats courtesy of Pro Football Reference and  Sports Reference