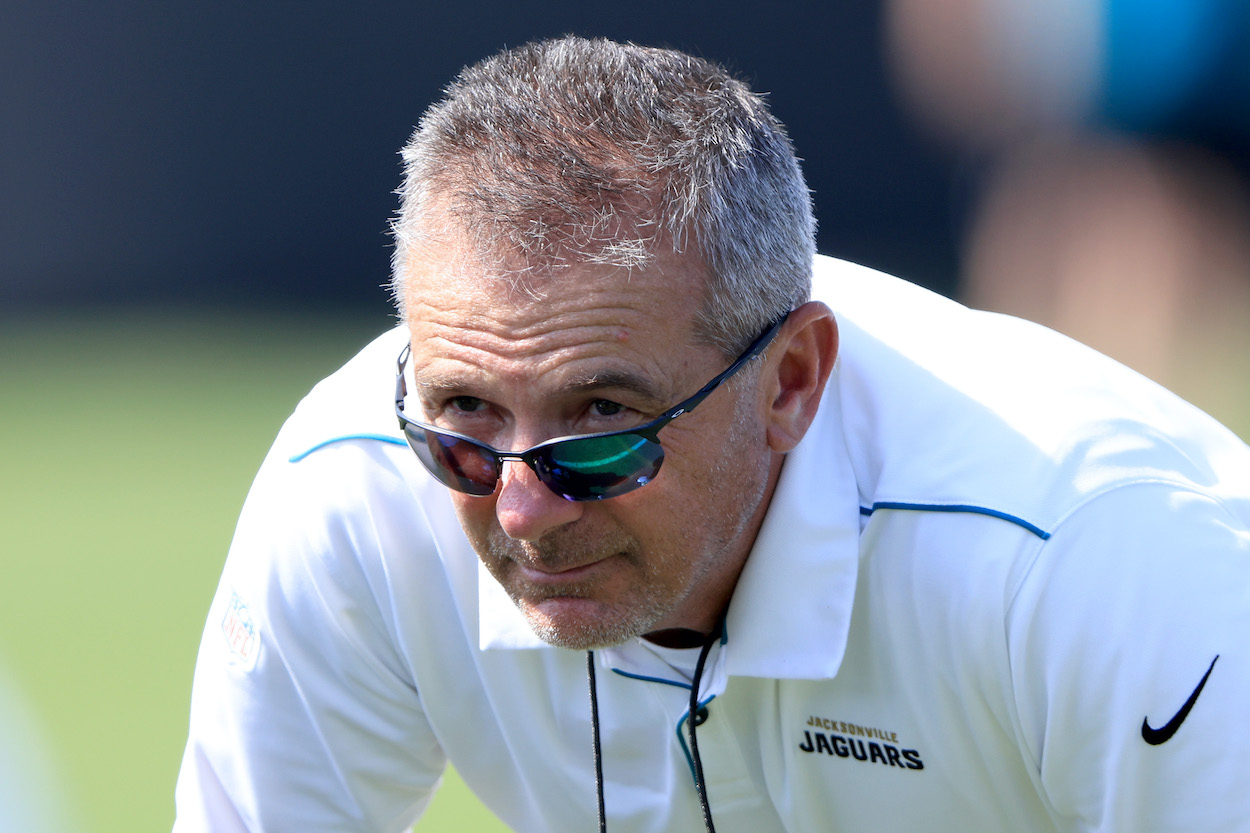 Urban Meyer Ruthlessly Cutting Tim Tebow Shows He's Ready for the NFL
Jacksonville Jaguars rookie head coach Urban Meyer could go down one of two paths in the NFL, but it looks like he's headed for the good one. By cutting his former QB Tim Tebow, Meyer looks like he's headed down the Pete Carroll path rather than the dreaded Steve Spurrier one.
The NFL world went wild when Jacksonville Jaguars rookie head coach Urban Meyer announced he was bringing his former Heisman-winning quarterback Tim Tebow in as a tight end. There was outright joy from Florida Gators fans excited to see the old band back together. There was also pure anger from long-time Tebow haters, incensed that the subpar QB and baseball player was getting yet another bite at the pro sports apple.
The Great Tebow Debate of 2021 is now over, though. Meyer unceremoniously dumped his star pupil on cut-down day number one. The message sent is that, at 34, Tebow is likely done as a pro athlete. The more important message, the message received by the league, is that Meyer isn't messing around. He's here to play ball, and he's ready for the National Football League.
There are two types of former college NFL coaches
When college coaches take the reins of a pro team, they fall into one of two broad categories. There is the Steve Spurrier group and the Pete Carroll one.
Most college-to-pro coaches fall into the former category. These coaches try to force-feed what they did in college to their team in the pros. A telltale sign that a coach is a Spurrier is that they bring in their former players and focus on guys they played against in their conference.
Spurrier coached Washington in 2002 and 2003. He famously picked his former wideout Taylor Jacobs with his first pick in 2003 (No. 44) and brought in a host of ex-Gators like Danny Wuerffel, Shane Matthews, Reidel Anthony, Willie Jackson, Chris Doering, and Jacquez Green. None of these players worked out for "The Ol' Ball Coach," and neither did his "Fun N Gun" offense. The coach quit after just two seasons, walking away from $15 million left on his contract, per ESPN.
Carroll, on the other hand, didn't hang his hat on USC players his first few years in the league. In his first four years, the Seahawks only rostered six USC players, most late-round draft picks. The former Patriots head coach also didn't try to shoehorn his "system" into the NFL either. Carroll relied on his management and motivation skills honed in college and let strong NFL coordinators like Darrell Bevell and Gus Bradley handle the Xs and Os.
Cutting Tim Tebow is a good sign for Urban Meyer's future
By signing Tebow to compete for a tight end spot, it looked like Meyer might be going down the Spurrier path. Cutting him – and doing it ruthlessly during the very first round of cuts – seems to point to the fact he may be more closely following Carroll.
Meyer currently has five Ohio State players on the roster, but only two who are old enough to have played for him. One is former All-Pro guard Andrew Norwell, who could play for almost any team in the league, and solid veteran running back Carlos Hyde.
The first-time NFL coach also avoided another potential landmine in the NFL draft. With former Buckeye Justin Fields in the draft, who got to Columbus the year after Meyer left, the Toledo, Ohio native could have easily figured out a way to trade down to pick a guy he knows. Instead, Meyer held fast and took Clemson's Trevor Lawrence, who many believe is a generational QB prospect.
Not relying too heavily on past players is an important first NFL step for Meyer, but there is another hurdle he still needs to clear.
Will Meyer's style work in the pros?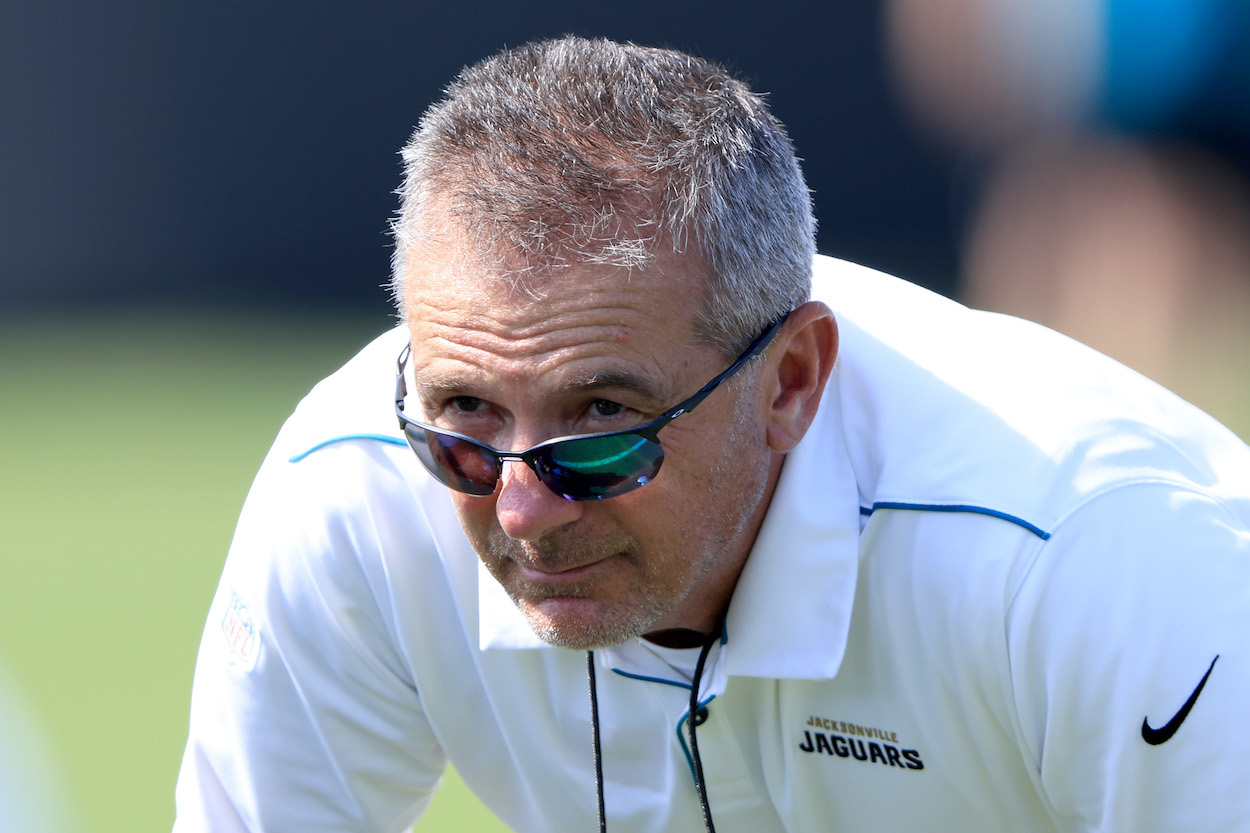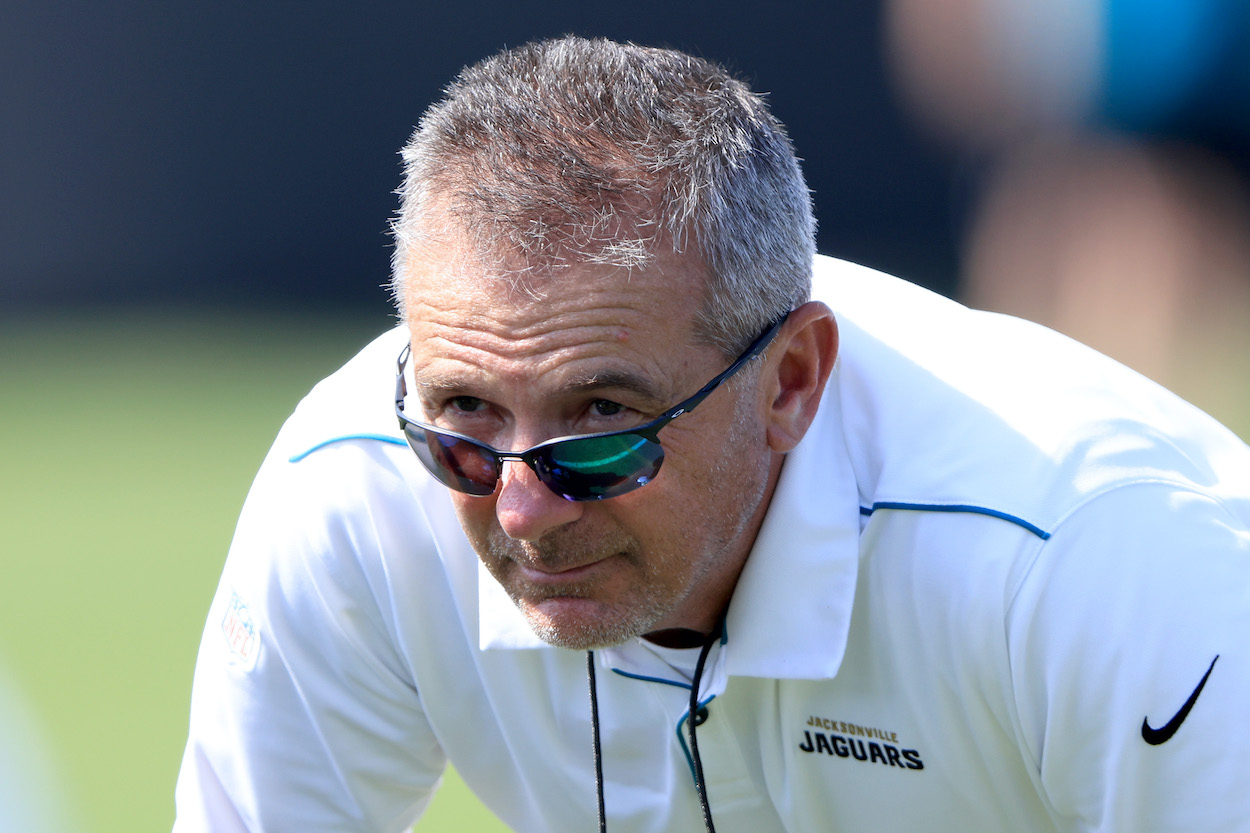 Meyer made his career on being an innovative offensive head coach. His spread option/west coast hybrid attack proliferated through the college ranks during his time at Bowling Green, Utah, Florida, and Ohio State and has even made its way to the pros.
Since the Jaguars head coach pioneered this system, though, it's morphed quite a bit. This is especially true at the professional level. The old Tim Tebow jump pass isn't going to work in Duval like it did in Gainesville.
If Meyer, like Carroll before him, can bring his CEO skills to the job and let his experienced coordinators and coaches handle the on-field stuff, there's a good chance Meyer could find almost as much success in the NFL as he did in the NCAA, or at least as much as Carroll.
There's one more good sign that Urban Meyer is following Carroll's lead incredibly closely. Who did Meyer bring in to run the offense? None other than Carroll's old OC Bevell and coaching Lawrence will be another of Carroll's partners in crime, Brian Schottenheimer.
Like Sportscasting on Facebook. Follow us on Twitter @sportscasting19