How Bill Belichick Can Use This NFL Offseason to Quickly Turn the New England Patriots Into Contenders Again
Between putting Matt Patricia in charge of running the offense and assembling a roster that lacked impact players at key positions, Bill Belichick undoubtedly deserves criticism for his plan of attack for the 2022 season.
For all of his brilliance as an NFL head coach, the future Pro Football Hall of Famer simply didn't do a satisfactory job setting his team up for success in what amounted to a lost season for Mac Jones and the rest of his New England Patriots teammates. 
Coming off a challenging campaign that raised more questions about whether the game has passed him by, Belichick faces perhaps the most pivotal offseason of his decorated career. And if the soon-to-be 71-year-old wants to turn things around in Foxborough before it's too late, he needs to take care of a few critical personnel priorities.
Luckily for Belichick, he has ample cap space and enough draft capital to make upgrades and fill holes at key positions over the coming weeks. In order for the Patriots to quickly rise up the ranks in the crowded AFC, here's how their legendary coach must attack the offseason.
1. Find at least one starting offensive tackle
Mac Jones had zero chance of finding any sort of rhythm in his second NFL season playing behind an overmatched offensive line. Not only did schematic changes lead to consistent pressure, but the Patriots lacked talent and depth up front. Regardless of what Belichick does at receiver, he cannot emerge from the offseason without at least one new starting tackle. 
Trent Brown is still under contract, and when motivated, he has the ability to play either right or left tackle at a high level. However, with disappointing 2018 first-rounder Isaiah Wynn almost assuredly out of the picture, New England must decide whether to invest another premium pick on the position. 
If Belichick opts for the draft-and-develop route, the Patriots should be in play for top tackle prospects like Georgia's Broderick Jones and Ohio State's Paris Johnson Jr. Or, if New England wants to bolster its line with an established veteran, Mike McGlinchey (San Francisco 49ers), Kaleb McGary (Atlanta Falcons), or even the recently-released Taylor Lewan (Tennessee Titans) could be free-agent fits.  
2. Acquire a No. 1 cornerback
If anyone knows the value of having an elite CB1, it's certainly Bill Belichick. From Ty Law and Asante Samuel in the early dynasty days to Darrelle Revis and Stephon Gilmore in the final years of the TB12 era, the Patriots always had a shutdown corner when they won a Super Bowl title. 
Last year, though, it became clear that New England couldn't cover elite receivers with a collection of above-average players. Sure, the Patriots got solid contributions from Jonathan Jones, Marcus Jones, and Jack Jones, but the defense looked markedly different without a true No. 1 corner. 
This offseason, Belichick must acquire a Pro Bowl-caliber player at that position. Whether that means dealing for Jalen Ramsey, pursuing a free agent like Patrick Peterson, or spending a first- or second-round pick on a toolsy corner with superstar upside, the Patriots can't afford to enter training camp without a better No. 1 option.
3. Draft an athletic linebacker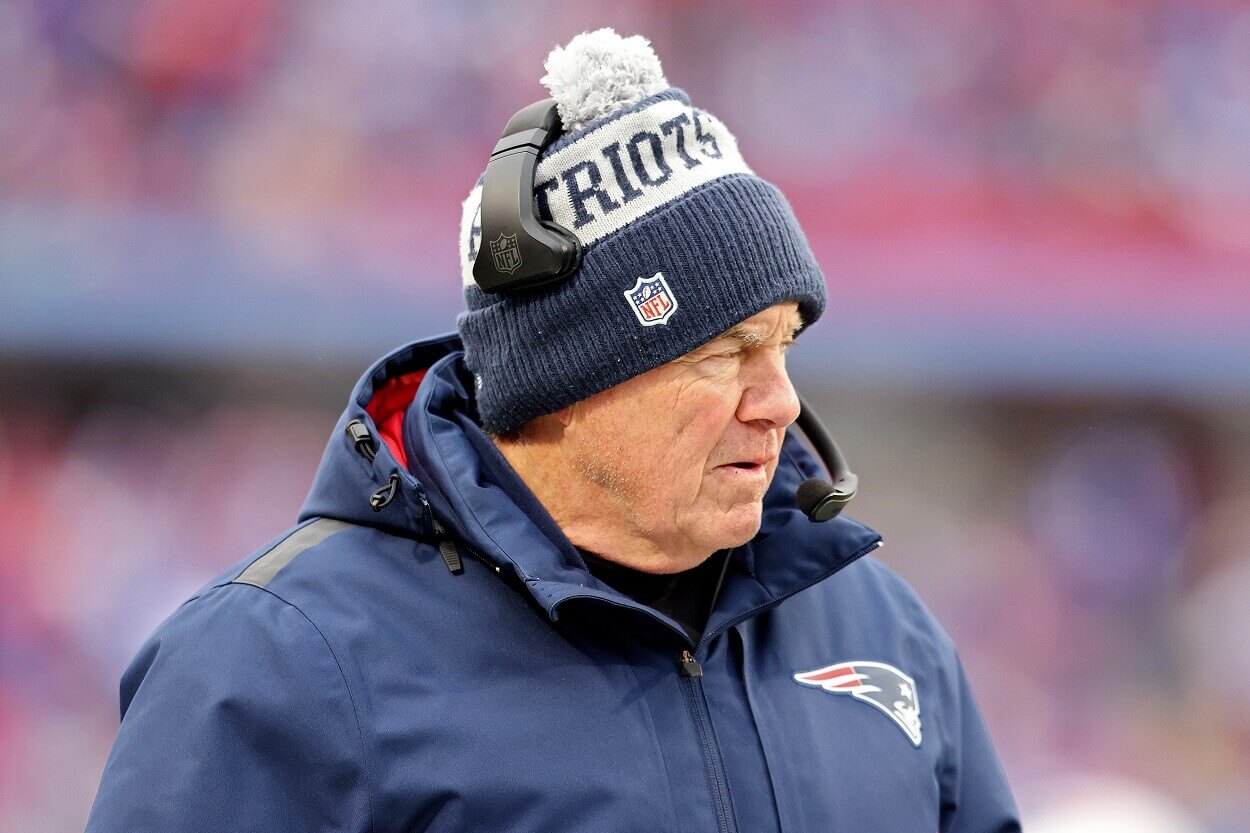 Belichick's refusal to adapt to today's NFL has led to the Patriots having a group of unimpressive linebackers. Ja'Whaun Bentley is by no means a bad player, but he's definitely closer to average than star-level. Other than the 2019 fifth-round pick, New England doesn't have a single player at the position who would be a surefire starter elsewhere. 
It's time for that to change. 
In a league full of dynamic, young quarterbacks and explosive pass catchers, the Patriots desperately need a fast, athletic linebacker who can play all three downs. Belichick could have taken Devin Lloyd in the first round of the 2022 draft, but he went with a guard instead. This April, New England needs to consider investing a top-100 pick on a linebacker who can play immediately and eventually become the leader of the defense.
4. Add an impact playmaker to round out the offense
Even after spending a second-round pick on a receiver a year ago, the Patriots still need reinforcements at the position. And despite having two of the league's highest-paid tight ends, New England still could use help at that spot. The fallout from Belichick's mistakes in the draft and free agency has left his most important player without a go-to weapon. 
Whether it's an explosive receiver who can get open quickly, a dynamic tight end who can eat into the overpaid Jonnu Smith's snaps, or even an every-down tailback who can form a dynamic tandem with 2022 breakout star Rhamondre Stevenson, the Patriots need to add a playmaker who defensive coordinators have to account for on every snap. 
That could mean trading for longtime Los Angeles Chargers star Keenan Allen if he becomes a cap casualty. It could also involve a deal for perennial Pro Bowler DeAndre Hopkins, who seems to have caught his last pass for the Arizona Cardinals. Or, it may involve taking another shot on a receiver in the first round of the draft. 
This time, though, Belichick should listen to his scouts.