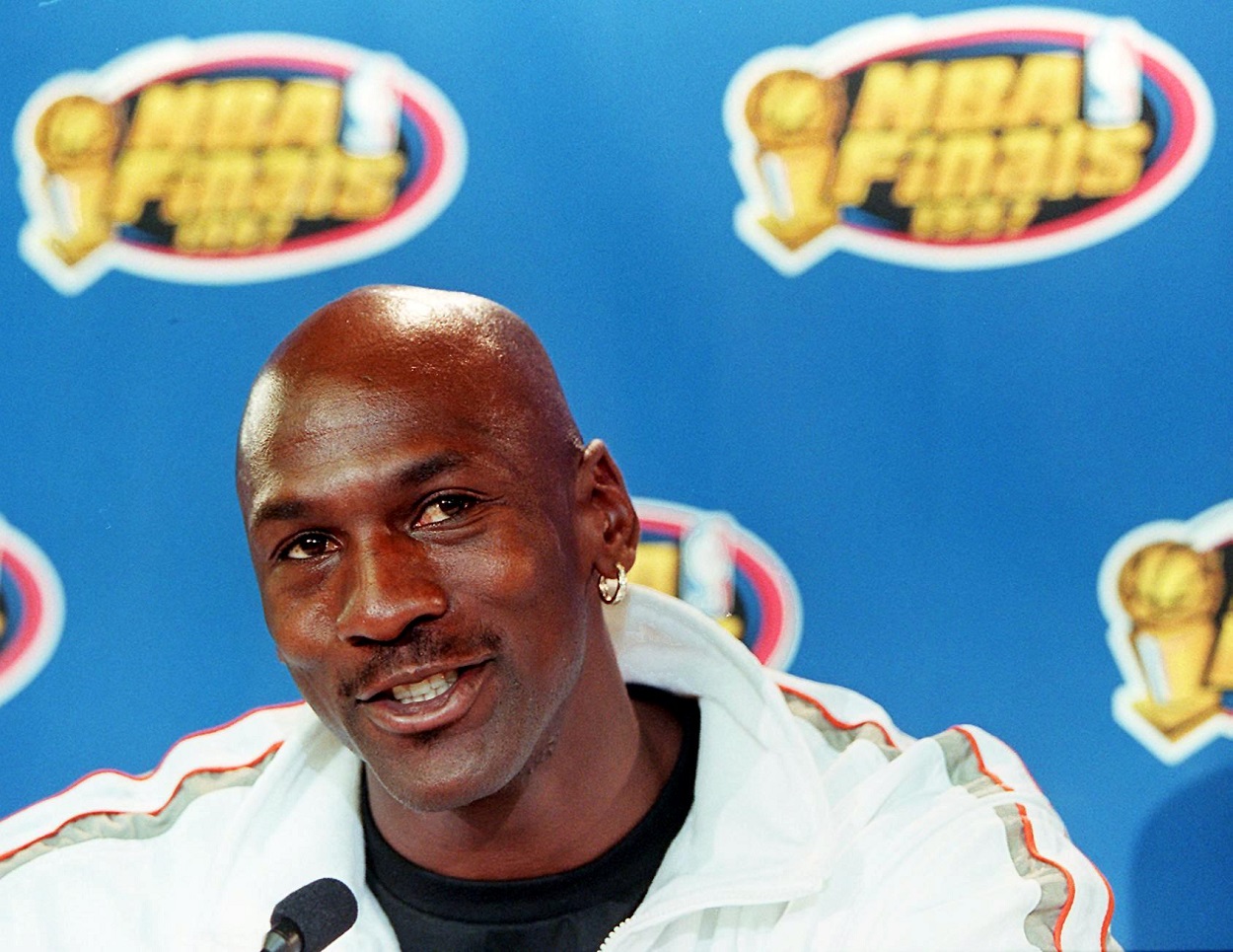 How Many NBA Scoring Champions Have Won an NBA Title the Same Season?
A look at how every NBA scoring champion's team fared in the postseason.
Over the course of 76 seasons, a total of 35 different NBA players have won at least one scoring title.
Michael Jordan leads the way with 10, three clear of the man in second place, Wilt Chamberlain. One of the many differences between these two is the fact that Jordan won a scoring title and an NBA title in the same season, while Wilt did not. No, not even that year he averaged 50.4 points per game. Chamberlain did win a pair of NBA championships, just not in any of the seven years in which he won the scoring title.
In fact, the vast majority of scoring champs don't win titles the same year. As per usual, Jordan was a big exception to the rule as he was the scoring champion in each of his six title-winning seasons with the Chicago Bulls. But outside of MJ, only four others accomplished the feat.
And two of them did it before the NBA was even called the NBA.
Only five men have won an NBA scoring title and a championship in the same season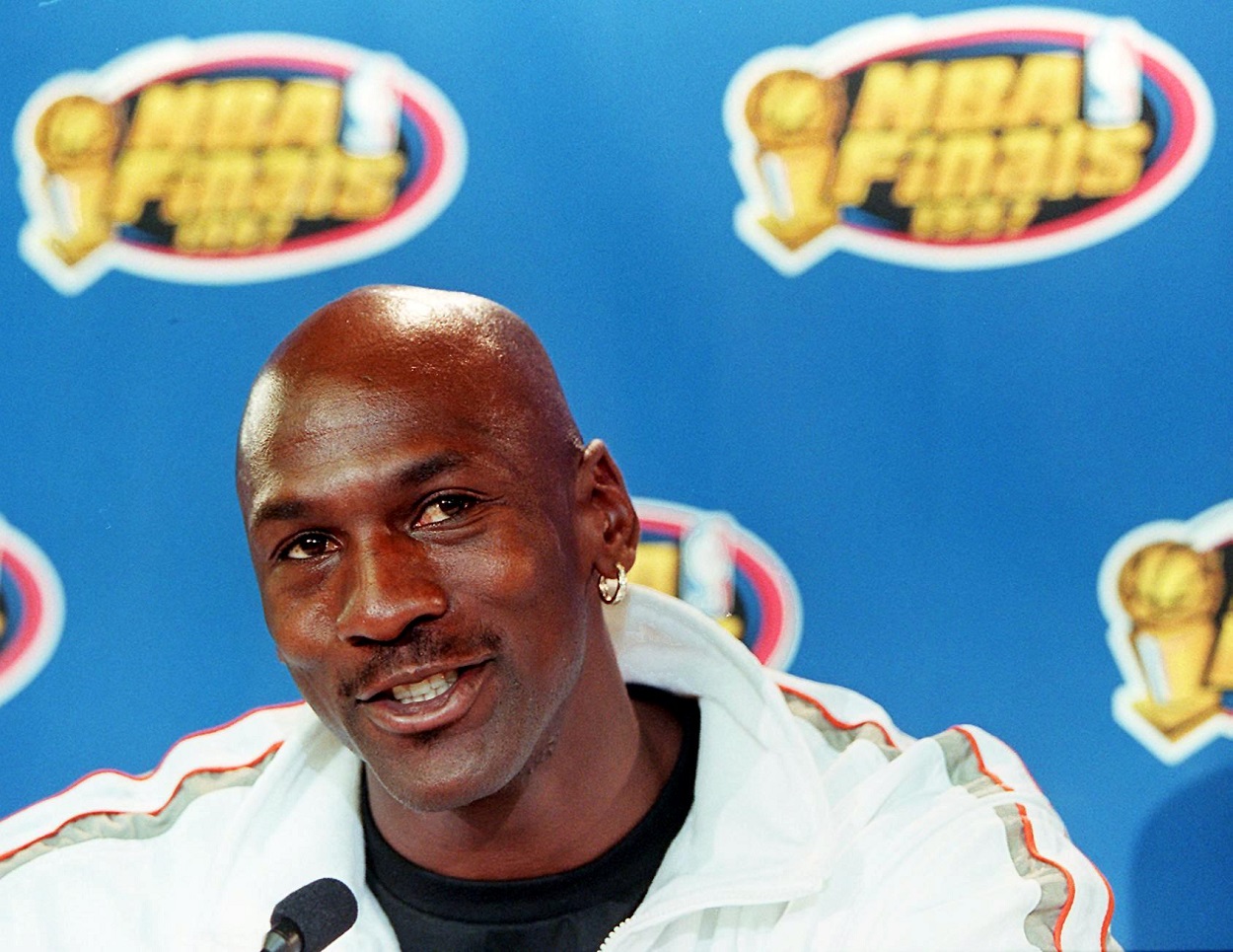 One must remember that the National Basketball Association was founded in 1946 as the Basketball Association of America and played three seasons under the BAA banner before rebranding as the NBA in 1949. In the league's inaugural season of 1946-47, Joe Fulks won the scoring title on the way to winning a title with the Philadelphia Warriors.
Two years later, George Mikan won his first scoring title and led the Minneapolis Lakers to victory in the 1949 BAA Finals. One more year later, after winning the second of three consecutive scoring titles, Mikan led the Lakers to victory in the first championship series under the NBA Finals moniker.
It took more than two decades before another scoring champ won an NBA title. The third man to do so was Kareem Abdul-Jabbar in 1970-71. Then still known as Lew Alcindor, Kareem averaged 31.7 points in leading the Milwaukee Bucks to their first championship.
Next were the six instances in which Jordan accomplished the feat. And the last to do it was Shaquille O'Neal in 1999-2000. The Diesel averaged 29.7 points to claim his second scoring title and also won his lone NBA MVP award. He and Kobe Bryant then led the LA Lakers to the first of three consecutive championships.
How every NBA scoring champion has fared in the playoffs
Here's how every scoring champion's team fared in the NBA postseason.
1946-47: Joe Fulks, Philadelphia Warriors (Won BAA Finals)
1947-48: Max Zaslofsky, Chicago Stags (Lost BAA Semifinals)
1948-49: George Mikan, Minneapolis Lakers (Won BAA Finals)
1949-50: George Mikan, Minneapolis Lakers (Won NBA Finals)
1950-51: George Mikan, Minneapolis Lakers (Lost Division Finals)
1951-52: Paul Arizin, Philadelphia Warriors (Lost Division Semifinals)
1952-53: Neil Johnston, Philadelphia Warriors (Missed postseason)
1953-54: Neil Johnston, Philadelphia Warriors (Missed postseason)
1954-55: Neil Johnston, Philadelphia Warriors (Missed postseason)
1955-56: Bob Pettit, St. Louis Hawks (Lost Division Finals)
1956-57: Paul Arizin, Philadelphia Warriors (Lost Division Semifinals)
1957-58: George Yardley, Detroit Pistons (Lost Division Finals)
1958-59: Bob Pettit, St. Louis Hawks (Lost Division Finals)
1959-60: Wilt Chamberlain, Philadelphia Warriors (Lost Division Finals)
1960-61: Wilt Chamberlain, Philadelphia Warriors (Lost Division Semifinals)
1961-62: Wilt Chamberlain, Philadelphia Warriors (Lost Division Finals)
1962-63: Wilt Chamberlain, San Francisco Warriors (Missed postseason)
1963-64: Wilt Chamberlain, San Francisco Warriors (Lost NBA Finals)
1964-65: Wilt Chamberlain, San Francisco Warriors/Philadelphia 76ers (Lost Division Finals)
1965-66: Wilt Chamberlain, Philadelphia 76ers (Lost Division Finals)
1966-67: Rick Barry, San Francisco Warriors (Lost NBA Finals)
1967-68: Dave Bing, Detroit Pistons (Lost Division Semifinals)
1968-69: Elvin Hayes, San Diego Rockets (Lost Division Semifinals)
1969-70: Jerry West, Los Angeles Lakers (Lost NBA Finals)
1970-71: Lew Alcindor, Milwaukee Bucks (Won NBA Finals)
1971-72: Kareem Abdul-Jabbar, Milwaukee Bucks (Lost Conference Finals)
1972-73: Nate Archibald, Kansas City-Omaha Kings (Missed postseason)
1973-74: Bob McAdoo, Buffalo Braves (Lost Conference Semifinals)
1974-75: Bob McAdoo, Buffalo Braves (Lost Conference Semifinals)
1975-76: Bob McAdoo, Buffalo Braves (Lost Conference Semifinals)
1976-77: Pete Maravich, New Orleans Jazz (Missed postseason)
1977-78: George Gervin, San Antonio Spurs (Lost Conference Semifinals)
1978-79: George Gervin, San Antonio Spurs (Lost Conference Finals)
1979-80: George Gervin, San Antonio Spurs (Lost First Round)
1980-81: Adrian Dantley, Utah Jazz (Missed postseason)
1981-82: George Gervin, San Antonio Spurs (Lost Conference Finals)
1982-83: Alex English, Denver Nuggets (Lost Conference Semifinals)
1983-84: Adrian Dantley, Utah Jazz (Lost Conference Semifinals)
1984-85: Bernard King, New York Knicks (Missed postseason)
1985-86: Dominique Wilkins, Atlanta Hawks (Lost Conference Semifinals)
1986-87: Michael Jordan, Chicago Bulls (Lost First Round)
1987-88: Michael Jordan, Chicago Bulls (Lost Conference Semifinals)
1988-89: Michael Jordan, Chicago Bulls (Lost Conference Finals)
1989-90: Michael Jordan, Chicago Bulls (Lost Conference Finals)
1990-91: Michael Jordan, Chicago Bulls (Won NBA Finals)
1991-92: Michael Jordan, Chicago Bulls (Won NBA Finals)
1992-93: Michael Jordan, Chicago Bulls (Won NBA Finals)
1993-94: David Robinson, San Antonio Spurs (Lost First Round)
1994-95: Shaquille O'Neal, Orlando Magic (Lost NBA Finals)
1995-96: Michael Jordan, Chicago Bulls (Won NBA Finals)
1996-97: Michael Jordan, Chicago Bulls (Won NBA Finals)
1997-98: Michael Jordan, Chicago Bulls (Won NBA Finals)
1998-99: Allen Iverson, Philadelphia 76ers (Lost Conference Semifinals)
1999-00: Shaquille O'Neal, Los Angeles Lakers (Won NBA Finals)
2000-01: Allen Iverson, Philadelphia 76ers (Lost NBA Finals)
2001-02: Allen Iverson, Philadelphia 76ers (Lost First Round)
2002-03: Tracy McGrady, Orlando Magic (Lost First Round)
2003-04: Tracy McGrady, Orlando Magic (Missed postseason)
2004-05: Allen Iverson, Philadelphia 76ers (Lost First Round)
2005-06: Kobe Bryant, Los Angeles Lakers (Lost First Round)
2006-07: Kobe Bryant, Los Angeles Lakers (Lost First Round)
2007-08: LeBron James, Cleveland Cavaliers (Lost Conference Semifinals)
2008-09: Dwyane Wade, Miami Heat (Lost First Round)
2009-10: Kevin Durant, Oklahoma City Thunder (Lost First Round)
2010-11: Kevin Durant, Oklahoma City Thunder (Lost Conference Finals)
2011-12: Kevin Durant, Oklahoma City Thunder (Lost NBA Finals)
2012-13: Carmelo Anthony, New York Knicks (Lost Conference Semifinals)
2013-14: Kevin Durant, Oklahoma City Thunder (Lost Conference Finals)
2014-15: Russell Westbrook, Oklahoma City Thunder (Missed postseason)
2015-16: Stephen Curry, Golden State Warriors (Lost NBA Finals)
2016-17: Russell Westbrook, Oklahoma City Thunder (Lost First Round)
2017-18: James Harden, Houston Rockets (Lost Conference Finals)
2018-19: James Harden, Houston Rockets (Lost Conference Semifinals)
2019-20: James Harden, Houston Rockets (Lost Conference Semifinals)
2020-21: Stephen Curry, Golden State Warriors (Lost in play-in tournament)
2021-22: Joel Embiid, Philadelphia 76ers (TBD)
Stats courtesy of Basketball Reference