How Space Jam Helped Michael Jordan Win Three More NBA Championships
Both on and off the basketball court, no one was bigger than Michael Jordan. MJ dominated the game and everything around it; whether it was new sneakers, baggier shorts, or anything else adjacent to the NBA, he influenced it. Jordan even made it to the big screen, teaming up with Bugs Bunny in the beloved movie Space Jam.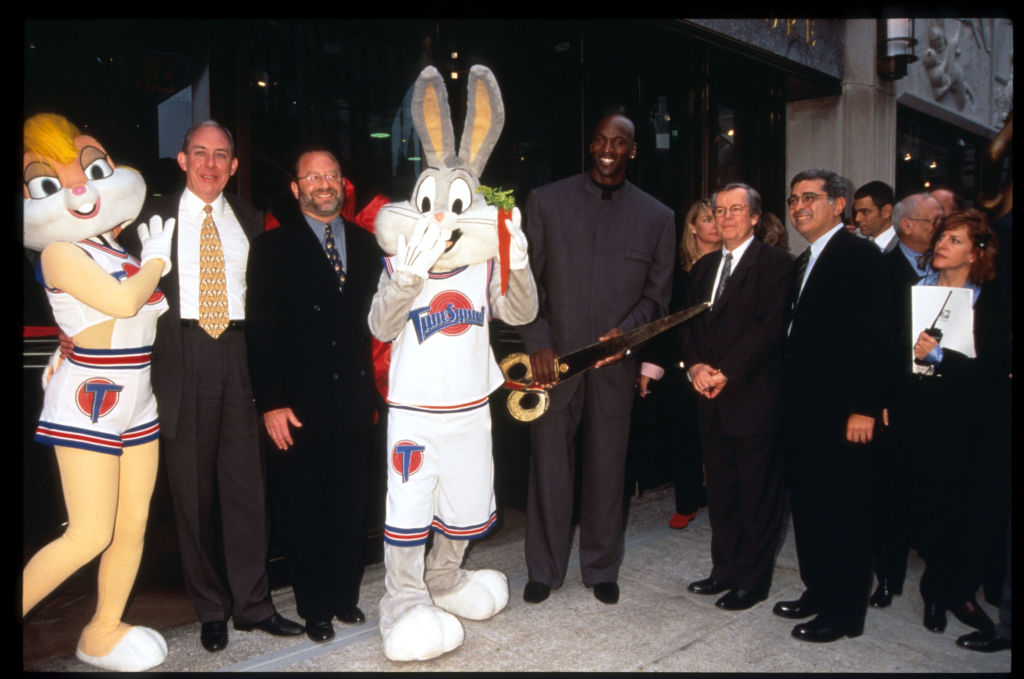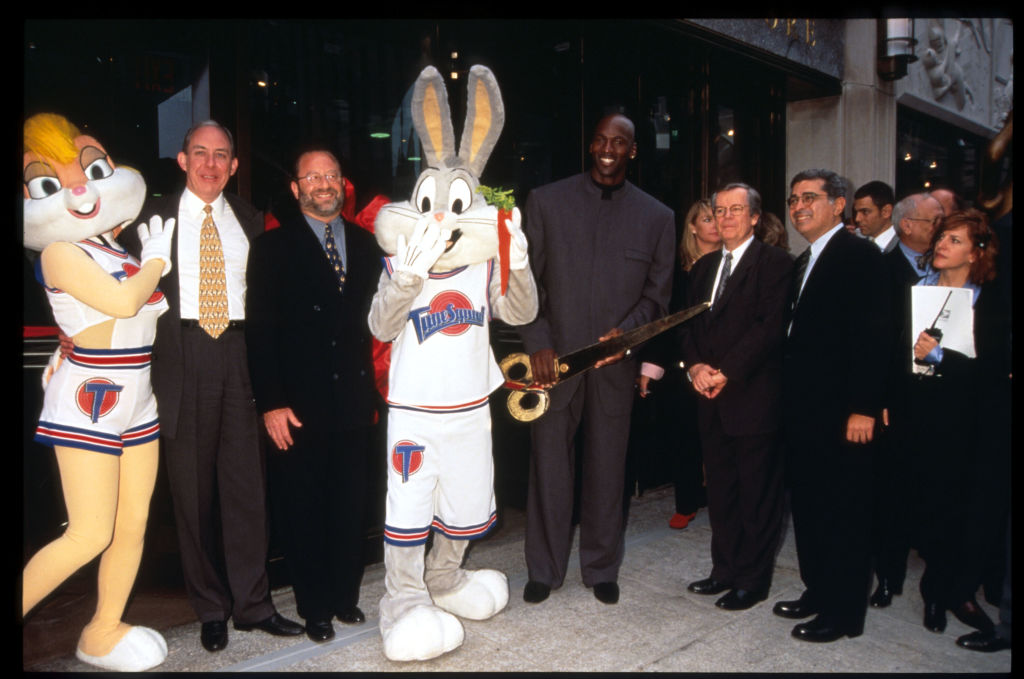 While the movie obviously enhanced Jordan's business portfolio, it also helped his on-court production. In fact, the film helped His Airness win three additional NBA championships.
Michael Jordan's early career
Despite his eventual ascension to the sport's highest heights, Michael Jordan's basketball career didn't get off to the smoothest start. He famously failed to make his school's varsity basketball team on the first attempt; after a dominant year with the JV squad and a fortuitous growth spurt, he aced the next tryout.
After high school, Jordan moved on to the University of North Carolina. He hit the game-winning shot to win the National Championship as a freshman and only continued to improve. When he made the jump to the NBA, MJ seemed to get even better.
While Jordan immediately took to the professional game, his Chicago Bulls teams initially had some trouble getting past the physical Detroit Pistons. Once they broke through that roadblock, however, no one could stand in their way. On the back of His Airness' unbelievable offense, the Bulls won three straight NBA titles; Jordan led the league in scoring and took him the Finals MVP Award each time. But then he retired.
Starring in 'Space Jam'
In October 1993, Michael Jordan retired from professional basketball. While he tried his hand at baseball, he tried his hand as a movie star.
While Space Jam didn't hit theaters until 1996, the movie was set during Jordan's retirement. On the screen, the iconic star was recruited by Bugs Bunny and company to help them win a basketball game against aliens who have stolen the talent from several NBA stars.
MJ might not have been an experienced actor, but he performed well on the set. "He did what Michael does," director Joe Pytka explained. "He did as well as he could do. He played himself, and remember, a lot of the film is based on his life, so there were realistic references there. He was very professional — he showed up, he knew his lines, we made it as easy as possible."
Pytka didn't just help Jordan's acting performance, however. The director claimed that he gave Michael one piece of advice that helped him win three additional NBA titles.
Michael Jordan teams up with Dennis Rodman
On the set of Space Jam, Jordan and Pytka would frequently talk basketball. During one of their conversations, the director made a personnel suggestion that changed the course of NBA history.
"I said, 'Why haven't you guys gone after Dennis Rodman?' Because Michael was going back to the Bulls later that year," Pytka remembered. "He said something about [how] he didn't know whether he could play with Dennis. I said, 'Look, the guy doesn't shoot, he plays defense, he rebounds, and he doesn't get in your way. You should go after him."
"That night, Dennis Rodman was at this Beverly Hills Hotel with Michael," Pytka continued, "and they made the deal that Monday." Rodman was now a Chicago Bull.
The forward slotted into the void left by Horace Grant and was an immediate fit with the squad. Despite some of his infamous antics, Rodman continued to dominate the glass, allowing Jordan and Scottie Pippen to work their magic. During his three years in the Windy City, the Bulls won three straight NBA championships.
Everyone knows how Space Jam helped cement Michael Jordan's place in popular culture, but the movie also helped shape his NBA career. Without Dennis Rodman, who knows if His Airness would have second three-peat.