If Brad Keselowski Isn't Being Vengeful, Then He's at Least Being Ironic
We figured the 2023 Superstar Racing Experience schedule would pique the interest of current NASCAR drivers. But Brad Keselowski skipped piqued and took the plunge by revealing he would compete in all six races in SRX's third season.
It's hard to tell how much of it is a case of enthusiasm for racing and how much is a shot at NASCAR. However, complementing Sunday drives in cars mandated to be nearly identical with Thursday rides in cars that are identical sure is interesting.
Tony Stewart may have found a kindred spirit.
The SRX schedule was designed to entice NASCAR drivers to compete
Co-founder Tony Stewart's intent was apparent from the moment the SRX released its six-race schedule for 2023, the third season of the series. The bread and butter of the Superstar Racing Experience is tracks in northeastern and midwestern states, and organizers took pains to synch their schedule, televised by ESPN, with where NASCAR will be competing.
Five races are easy hops for Cup Series drivers like Brad Keselowski and Kevin Harvick who want to sample the SRX on Thursday night, then qualify and race in the Cup Series on Saturday and Sunday, respectively:
July 13: Stafford Motor Speedway in Stafford Springs, Connecticut, with NASCAR in Loudon, New Hampshire, on July 16.
July 20: Thunder Road Speedbowl in Barre, Vermont, with NASCAR at Pocono on July 23.
July 27: Motor Mile Speedway in Radford, Virginia, with NASCAR at Richmond on July 30.
Aug. 3: Berlin Raceway in Grand Rapids, Michigan, with NASCAR at Michigan International on Aug. 6.
Aug. 10: Eldora Speedway in New Weston, Ohio, with NASCAR at Indianapolis on Aug. 13.
Aug. 17: Lucas Auto Speedway in Wheatland, Missouri, with NASCAR at Watkins Glen on Aug. 20.
It will be easy for Cup Series drivers to commute from the first five tracks to their NASCAR obligations. The exception is the series finale, but even that isn't much of a hardship because SRX has moved off its previous schedule of Saturday night racing.
Brad Keselowski highlights the latest list of driver announcements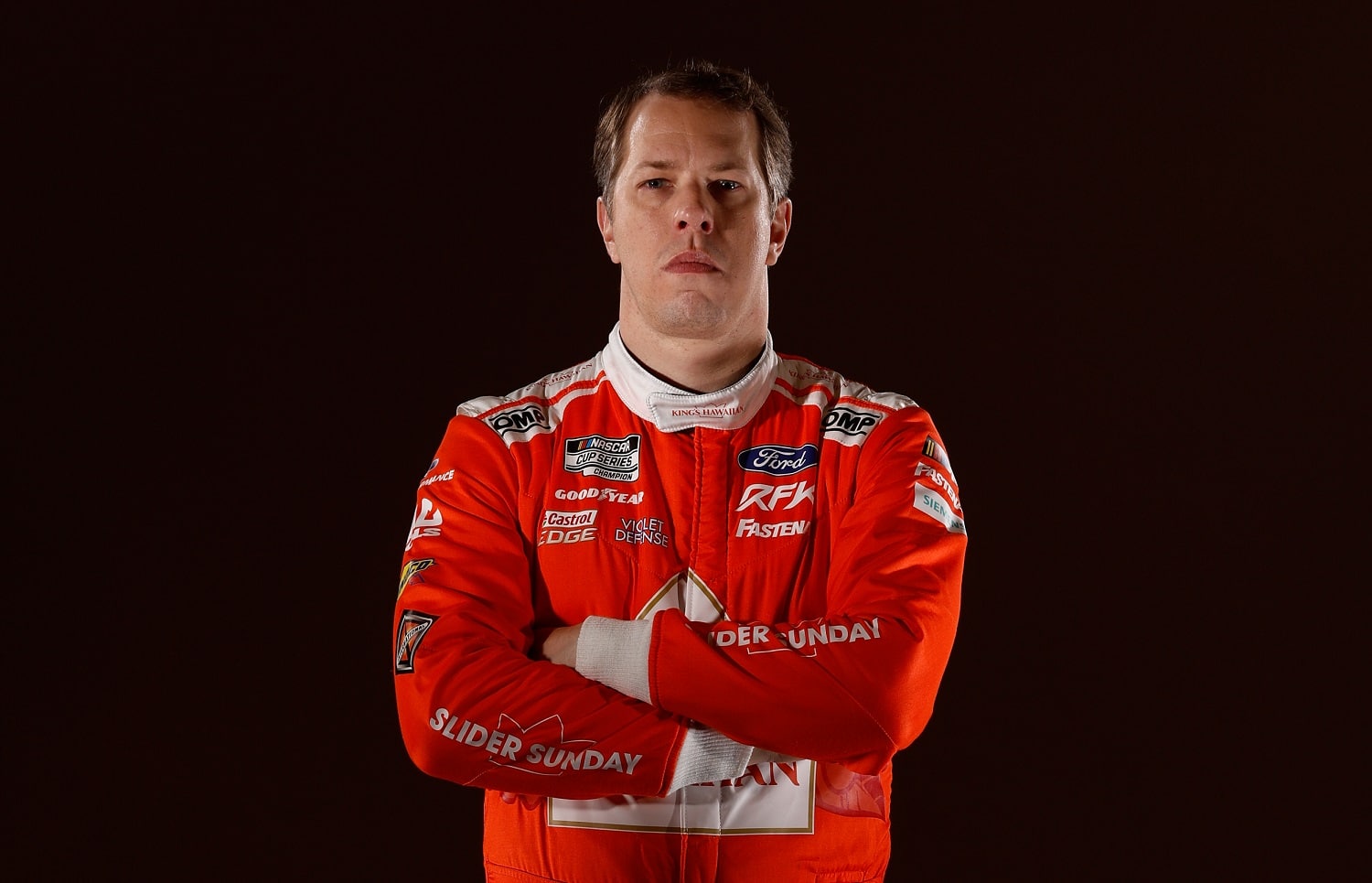 After previously teasing NASCAR fans with the news of limited appearance this season by active Cup Series drivers Kyle Busch and Kevin Harvick, SRX officials announced this week that Brad Keselowski, an Xfinity and Cup Series champion, will compete in all six races this summer.
Craftsman Truck Series driver Hailie Deegan, who ran some SRX races in the first two seasons, was also announced as a full-time driver for 2023. In a separate announcement the series revealed Denny Hamlin will drive in the opening race.
Deegan has been selected the most popular driver in the truck series twice in a row, and Hamlin has been a big name for years. Still, it's Keselowski who'll command maximum attention because he's competing in the full schedule.
"I've been watching the SRX series on TV over the years, and given our limited practice and qualifying time in motorsports now, this provides another outlet to gain track time and better my craft," Keselowski said in the announcement. "The addition of ESPN and the return of Thursday Night Thunder is a huge plus as the series continues to deliver its exciting product to fans at home. This is an incredible opportunity for me to compete and I'm excited for it to kick off this summer."
Is Brad Keselowski trying to tick off NASCAR?
Dropping in a mention of limited practice time is indisputably Brad Keselowski taking a shot at NASCAR. A single, brief session before races last season did drivers no favors as they acclimated to the Next Gen car. More of the same is in store this season, and NASCAR hasn't even scheduled a practice for the Daytona 500 until after the twin qualifiers.
It's also worth noting that Keselowski and his Roush Fenway Racing team were  punished first and harshly last season for modifications to equipment supplied by a NASCAR-approved vendor. The rollout of the Next Gen car ushered in unprecedented uniformity between Chevy, Ford, and Toyota cars; they aren't identically prepared, but the differences are slim.
That being the case, Keselowski just signed on for six races in the SRX, where the cars actually are identical in the tradition of the old IROC series. It's doubtful that factored into the RFK Racing co-owner's decision to participate, but the irony is undeniable.
And, regardless of his intentions, NASCAR executives can't be pleased that he'll be a headliner in all six races in the series co-founded by Tony Stewart, who has had his own issues with NASCAR.
Got a question or observation about racing? Sportscasting's John Moriello does a mailbag column each Friday. Write to him at [email protected]