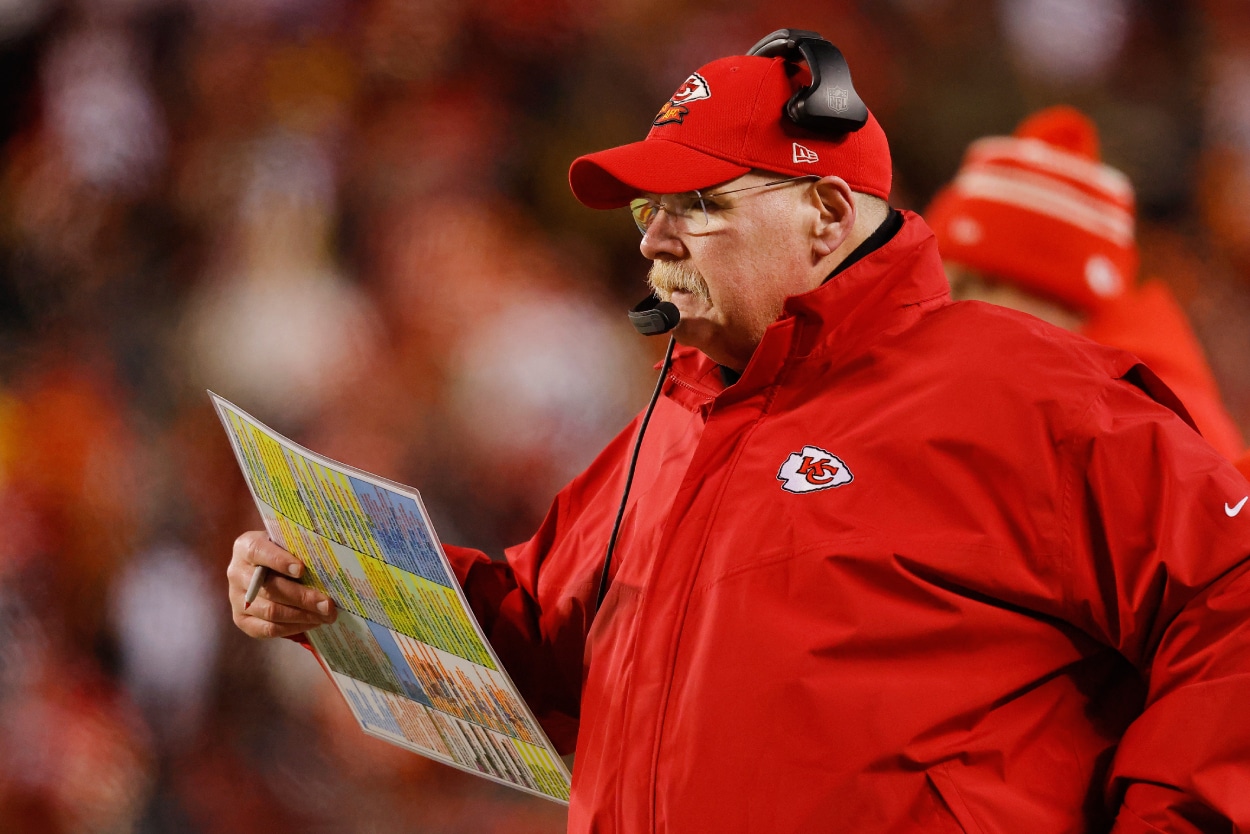 If the Andy Reid Trend Continues, the Chiefs Will Beat the Eagles in Super Bowl 57
Andy Reid seeks his second Super Bowl title as head coach when his Chiefs face the Eagles in Super Bowl 57.
Andy Reid's current team faces his former team in Super Bowl 57. The Kansas City Chiefs and Philadelphia Eagles meet for the Lombardi Trophy in a battle between the top two teams in their respective conferences.
Reid is in his 10th season as head coach of the Chiefs after spending 14 seasons as the head man with the Eagles. He'll be coaching his fourth Super Bowl, his third with the Chiefs. If Reid's current trend continues, the Chiefs will be crowned champions.
Andy Reid seeks his second Super Bowl title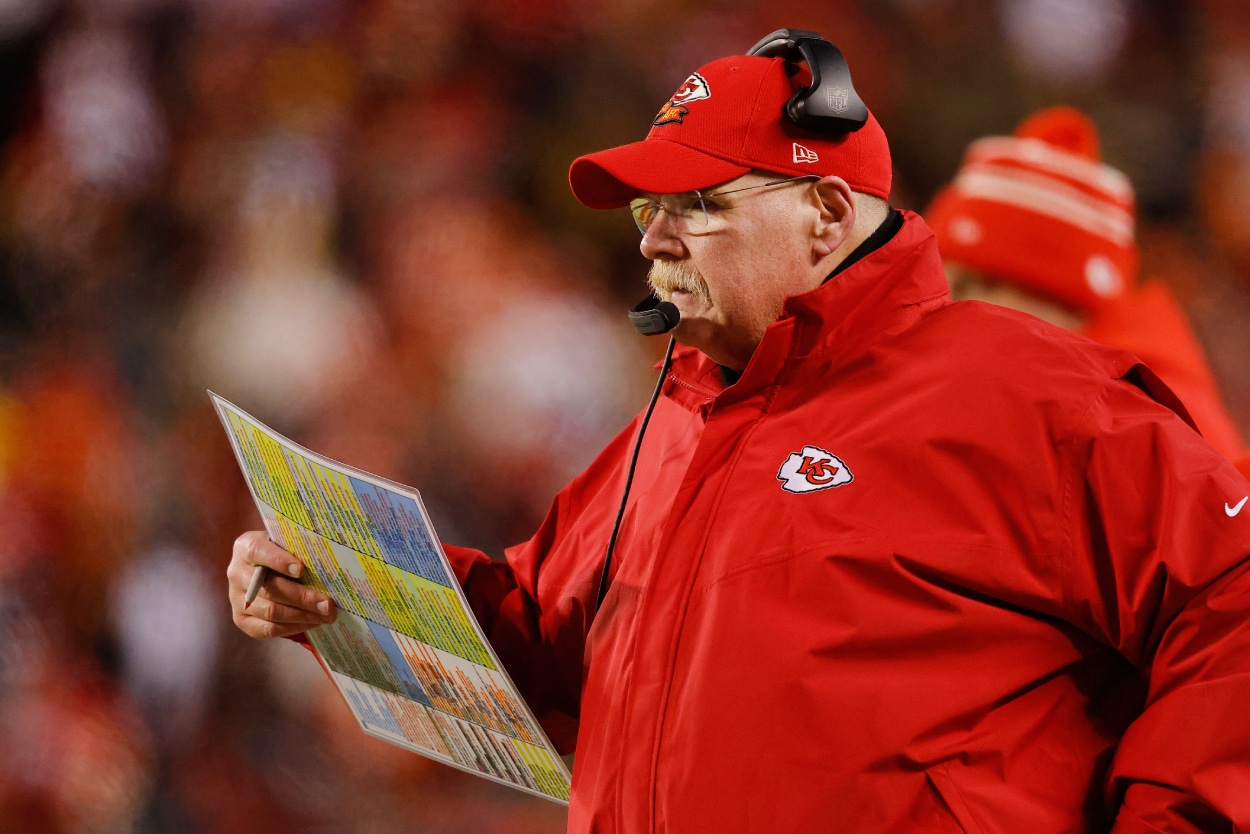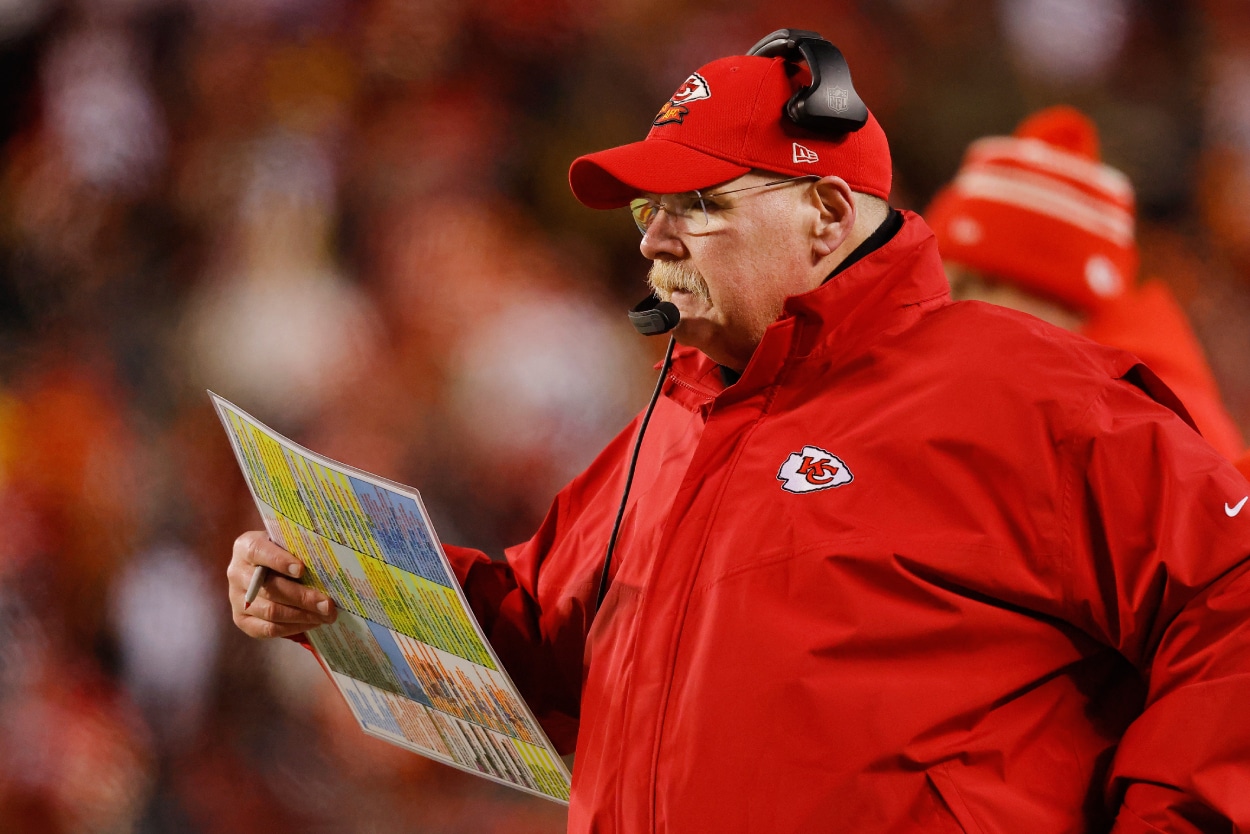 Reid is heading to the fourth Super Bowl of his head coaching career. He's 1-2, with his victory coming in Super Bowl 54 when the Chiefs rallied to defeat the San Francisco 49ers 31-20. Kansas City went 12-4 during that 2019 season.
The following year, the Chiefs went 14-2 and made a return trip to the Super Bowl, where they were ousted by Tom Brady and the Tampa Bay Buccaneers. This year marks the third time Reid has reached the championship round in his Chiefs career.
Reid made his first Super Bowl appearance after the 2004 season when he was with the Eagles. He began as Philadelphia's head coach in 1999, winning five games. After his rookie campaign, he's had just two losing seasons in 23 years.
In 2004, he guided the Eagles to a 13-3 record but came up short in Super Bowl 39, losing to the New England Patriots 24-21. He finished his career in Philly with a 130-93-1 record and was fired after a 4-12 season in 2012.
Reid has never had a losing season in Kansas City, where he resumed his coaching career in 2013. He's 117-45 with the Chiefs and 247-138-1 overall.
The Chiefs win Super Bowl 57 if the Reid trend continues
The Chiefs and Eagles have faced each other nine times in history. Kansas City is 5-4 in those games. In fact, the Chiefs have won the last three meetings.
The last time the Eagles won was Week 3 of the 2009 season. Philadelphia quarterback Kevin Kolb went 24-for-34 for 327 yards and threw two touchdown passes as the Eagles cruised to a 34-14 victory. Reid was the Eagles coach.
The last six times these teams met, Reid was a head coach in the game — the first three with Philadelphia and the final three with the Chiefs. Reid's team won all six matchups.
If the Reid coaching trend continues, and he racks up his seventh straight win as coach of a Chiefs/Eagles meeting, Kansas City will be hoisting the Lombardi Trophy after Super Bowl 57.