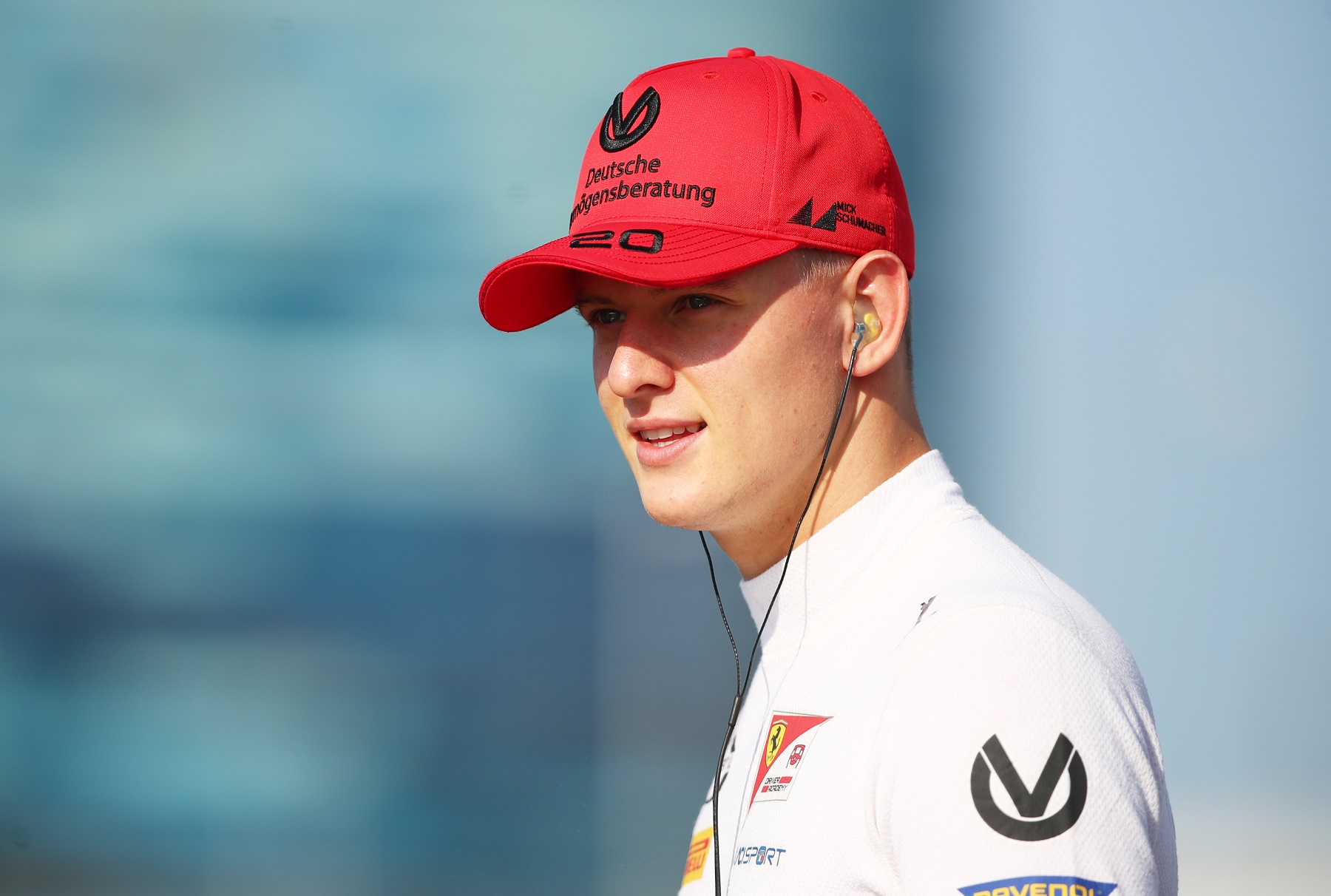 Is Mick Schumacher a Good Formula One Driver?
Mick Schumacher, 21, will begin driving for Haas in the 2021 Formula One season. He is the son of the legendary Michael Schumacher.
It didn't cost the Baltimore Orioles much to take a chance on Cal Ripken's little brother, Billy, who did display some baseball ability. And NASCAR team owner Richard Petty undoubtedly avoided grief at Thanksgiving dinner by putting son Kyle in one of his cars. But there is no way a motorsports team hires someone to drive a $10 million racecar based on his family name. It takes genuine talent, and that's why Mick Schumacher, the son of all-time great driver Michael Schumacher, is getting his chance in Formula One in 2021.
Michael Schumacher is a Formula One legend
Having recently secured his seventh Formula One driving championship, Lewis Hamilton is at the top in international racing. Nearly any record he'll set over the remainder of his career will merely be an extension of his own mark. There's a good chance that the records he doesn't own belong to Michael Schumacher.
Schumacher, who retired for good in 2012, was the first F1 driver to earn seven series championships. He won 91 races on the world's most glamorous circuit and scored another 64 podium finishes, and Schumacher took the flag at the finish line at least once in 15 straight seasons.
At the risk of stating the obvious, much of the racing community considers him the greatest driver ever. His string of five straight titles for Ferrari beginning in 2000 was one of the greatest achievements in motorsports.
Mick Schumacher has followed his famous father
Mick Schumacher, 21, will race for Haas in the 2021 Formula One season as the team goes through an overhaul. Romain Grosjean and Kevin Magnussen are both leaving the team – and probably F1 – at the end of the current season. Schumacher and Russian-born Nikita Mazepin, also 21, are stepping in.
Schumacher, who started racing in 2008, has made a rapid rise through the ranks, and Haas putting him in the seat of an F1 car is no stunt. He has chalked up four top-three finishes in various championships since 2016, and Schumacher is within reach of this season's Formula 2 crown thanks to 10 top-three finishes. That's no small achievement; Scuderia Ferrari driver Charles Leclerc, 23, is a past F2 champion.
Alas, following his famous father into the Ferrari ranks is out of reach for the moment since the Italian team has Leclerc and Carlos Sainz locked in for the foreseeable future.
Is Mick Schumacher a good Formula One driver?
Mick Schumacher signed on with the Ferrari's young driver academy, a proving ground for aspiring Formula One drivers, in January 2019. That gave him seat time last year in testing with both Ferrari and Alfa Romeo. He was slated to move up a notch with an F1 practice session this season at the Eifel Grand Prix, only to have the session canceled by bad weather.
Judging Schumacher's potential and ability will be difficult until he's actually started competing against the world's best drivers in March 2021. His name brings with it expectations, but they will be tempered by the fact that the Haas team doesn't have the resources of Ferrari or Lewis Hamilton's Mercedes team.
Schumacher will be starting races from the middle or back of the pack. He'll be judged initially by how well he is able to maintain his position when challenged and move up when an opportunity arises.
For the time being, just how good an F1 driver he is remains to be seen.
Like Sportscasting on Facebook. Follow us on Twitter @sportscasting19.