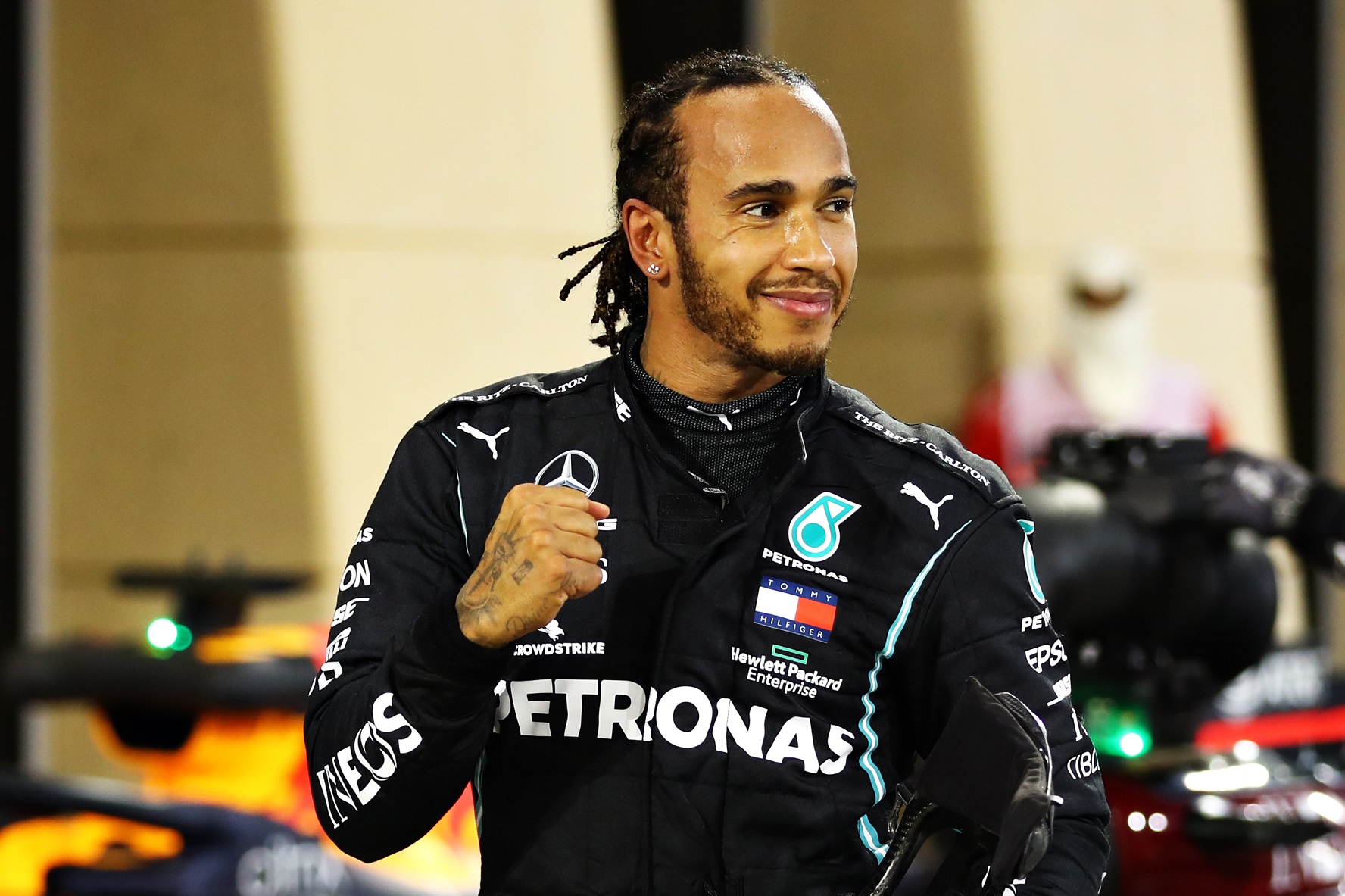 When Was the Last Time Lewis Hamilton Missed a Formula One Race?
Mercedes announced seven-time champion Lewis Hamilton will miss a Formula One race for the first time following a COVID-19 diagnosis.
The streak that matters most for Formula One's leading driver remains intact. Whatever else happens during the final two weekends of the 2020 season, no one can deprive Lewis Hamilton of his fourth straight series championship.
However, the world's best-known racing circuit received a jolt this week when the Mercedes team announced that Hamilton has tested positive for COVID-19. The diagnosis will take him out of one and possibly both the season-ending races.
Lewis Hamilton has the Formula One title wrapped up, again
There was little doubt by the middle of the season that Lewis Hamilton was in the proverbial driver's seat in the battle for the Formula One championship. Hamilton began the year as the three-time defending champion and was in search of a record-tying seventh championship overall.
He took command by winning six of the first nine races and then rattled off five victories in a row, including the Bahrain Grand Prix on Nov. 29. Hamilton had already matched Michael Schumacher's seven championships with the win last month in Turkey and holds a 332-201 points lead over Mercedes teammate Valtteri Bottas. Max Verstappen is third at 189.
Aside from snapping a streak of 265 consecutive F1 starts by sitting out the Sakhir Grand Prix, Hamilton will miss out on the possibility of winning the final two races and matching Sebastian Vettel's record of 13 triumphs in a season. And with 98 pole positions to his credit, he'll have to wait until 2021 to notch No. 100.
The F1 season had been relatively unaffected by the pandemic
Lewis Hamilton, 35, is only the third Formula One driver to test positive for COVID-19 in the season, which was delayed until July because of the pandemic. Sergio Perez missed two races at the beginning of August, and Lance Stroll missed one start.
The traditional F1 season starts in mid-March and spaces most races two weeks apart. The pandemic saw most of the season conducted in stretches of three races in three weeks, followed by a week off. With the schedule concluding with another such stretch of three races in 15 days, it is uncertain whether Hamilton will be able to make it back for the wrap-up Dec. 13 in Abu Dhabi.
Regardless, his streak of 265 consecutive starts will end this weekend. Hamilton began in Formula One at the start of the 2007 season and had never missed a race until now.
"I'm gutted not to be able to race this weekend, but my priority is to follow the protocols and advice to protect others," Hamilton said in the announcement from Mercedes. "I'm really lucky that I feel OK with only mild symptoms and will do my best to stay fit and healthy.
"Please look after yourselves out there. You can never be too careful. These are worrying times for everyone, and we need to make sure we are looking after ourselves and each other. Stay positive."
Mercedes lines up a substitute for Lewis Hamilton
George Russell, who is in his second season driving for the Williams F1 team, will replace Lewis Hamilton at Mercedes in the Sakhir Grand Prix on Dec. 6.
Mercedes is the engine supplier for Williams, and the teams are further intertwined by the fact that the 22-year-old driver is managed by Mercedes. He is expected to resume driving for Williams, where he is signed through 2021, but has a long-term contract with Mercedes, according to ESPN.
"I see this as a great chance to learn from the best outfit on the grid right now and to come back as an improved driver, with even more energy and experience to help push Williams further up the grid," Russell said.
Williams has not finished in the scoring in his 36 Formula One races over two seasons, but that reflects that difference in equipment and technology between elite teams like Mercedes and the also-rans.
Russell's name has been floated as a potential heir if Mercedes does not extend the contract of Valtteri Bottas after the 2021 season.
Like Sportscasting on Facebook. Follow us on Twitter @sportscasting19.