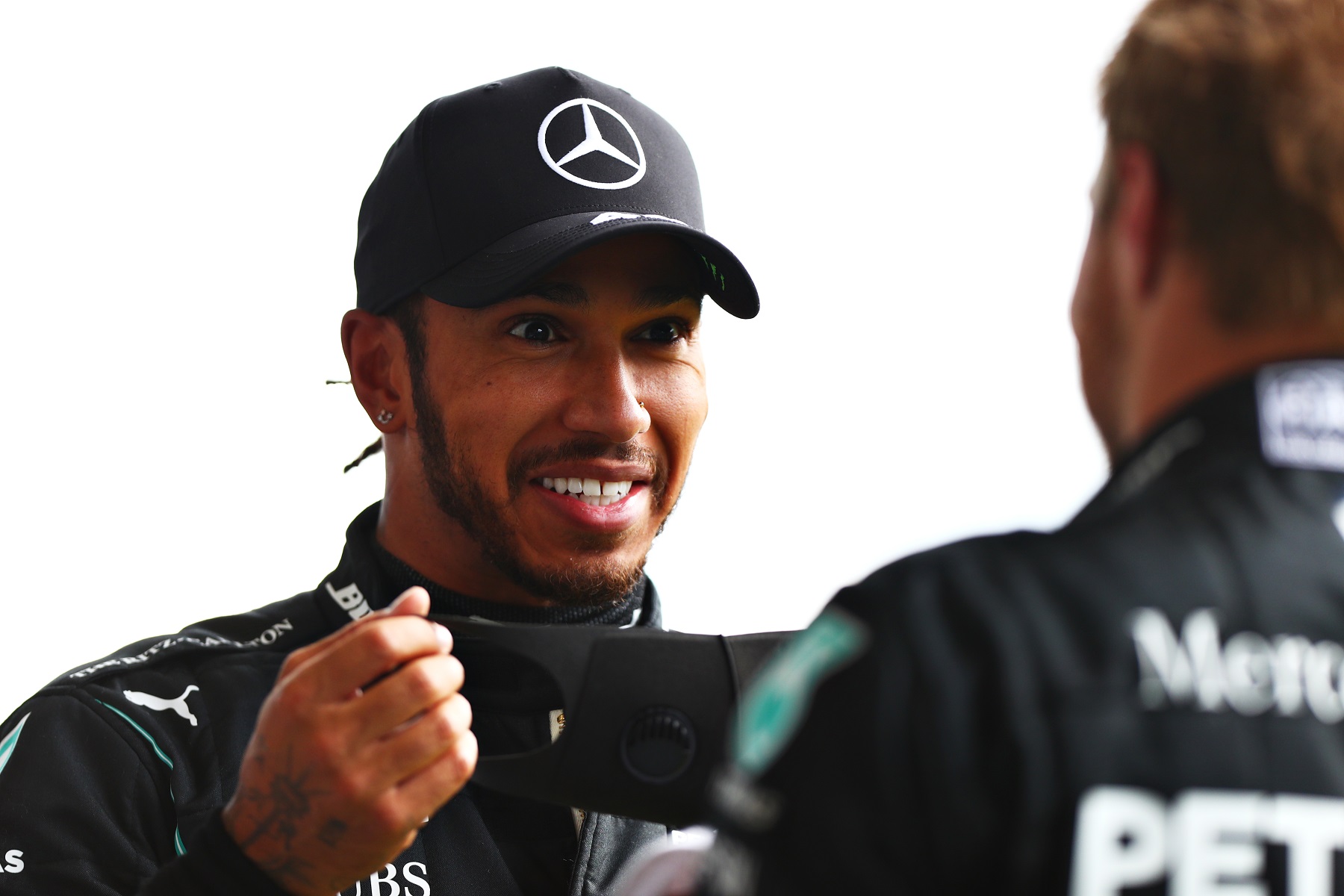 Did Lewis Hamilton Just Signal He's Bored With Dominating Formula One Racing?
Formula One star Lewis Hamilton is forming his own race team to compete on the new Extreme E circuit in 2021.
It's a strange time to ask, considering he is coming off a disastrous showing in the Italian Grand Prix that is sure to motivate him, but is Lewis Hamilton bored with Formula One racing?
An announcement from the Hamilton camp this week shouldn't be taken as a sign that the six-time world driving champion is ready to give up one of the most coveted jobs in the sports world. But it may mean that Hamilton is mapping out the next phase of his career.
Lewis Hamilton's Italian GP did not go as planned
With five first-place finishes in eight races, Lewis Hamilton holds a comfortable lead in the Formula One standings. However, the 35-year-old British driver is coming off his worst showing of the year following a drastic penalty.
Hamilton led for 26 laps at the Italian Grand Prix until officials hit him with a 10-second stop-and-go penalty for pitting when the service road was closed. That dropped him to the back of the field, and Hamilton finished seventh. Pierre Gasly scored his first F1 victory, which places him 88 victories behind Hamilton.
Hamilton held himself responsible after the race. He missed the electronic boards indicator that a crash had closed the pits – a situation F1 hadn't seen since 2016. However, Mercedes officials said later that the team should have communicated the development to their star driver, Sky Sports reported. 
Lewis Hamilton moves into team ownership
With a net worth of $285 million, Lewis Hamilton can set off on new adventures without worrying about mortgage payments or the electric bill. In perhaps his biggest financial commitment yet outside of real estate, Hamilton is going into the business of forming his own racing team.
Hamilton announced on Sept. 9 that he has created the X44 team to compete in the inaugural Extreme E series in 2021. The series will consist of all-electric Odyssey 21 SUVs manufactured by Spark Racing Technology racing off-road courses in Senegal, Saudi Arabia, Nepal, Greenland, and Brazil from January to October. The variety of terrains highlights worldwide environmental issues.
"Extreme E really appealed to me because of its environmental focus," Hamilton said in a statement released by his publicists. "Every single one of us has the power to make a difference, and it means so much to me that I can use my love of racing, together with my love for our planet, to have a positive impact."
There will be no moonlighting behind the wheel
The projected January 2021 launch of the Extreme E series does not leave Hamilton much time to staff up his X44 team, a name derived from his car number with Mercedes on the Formula One circuit. The higher priority at the moment is winning three more Formula One races to break Michael Schumacher's record of 91.
Even after accomplishing that goal, Hamilton won't handle the driving duties for his Extreme E team. (By the way, the teams will operate at race venues with five-person crews, one male driver, and one female driver.)
Nor will he run the day-to-day operations. Mercedes pays Hamilton more than $40 million a year to drive in Formula One, so that will be his focus with what could be a record eighth series championship on the line in 2021.