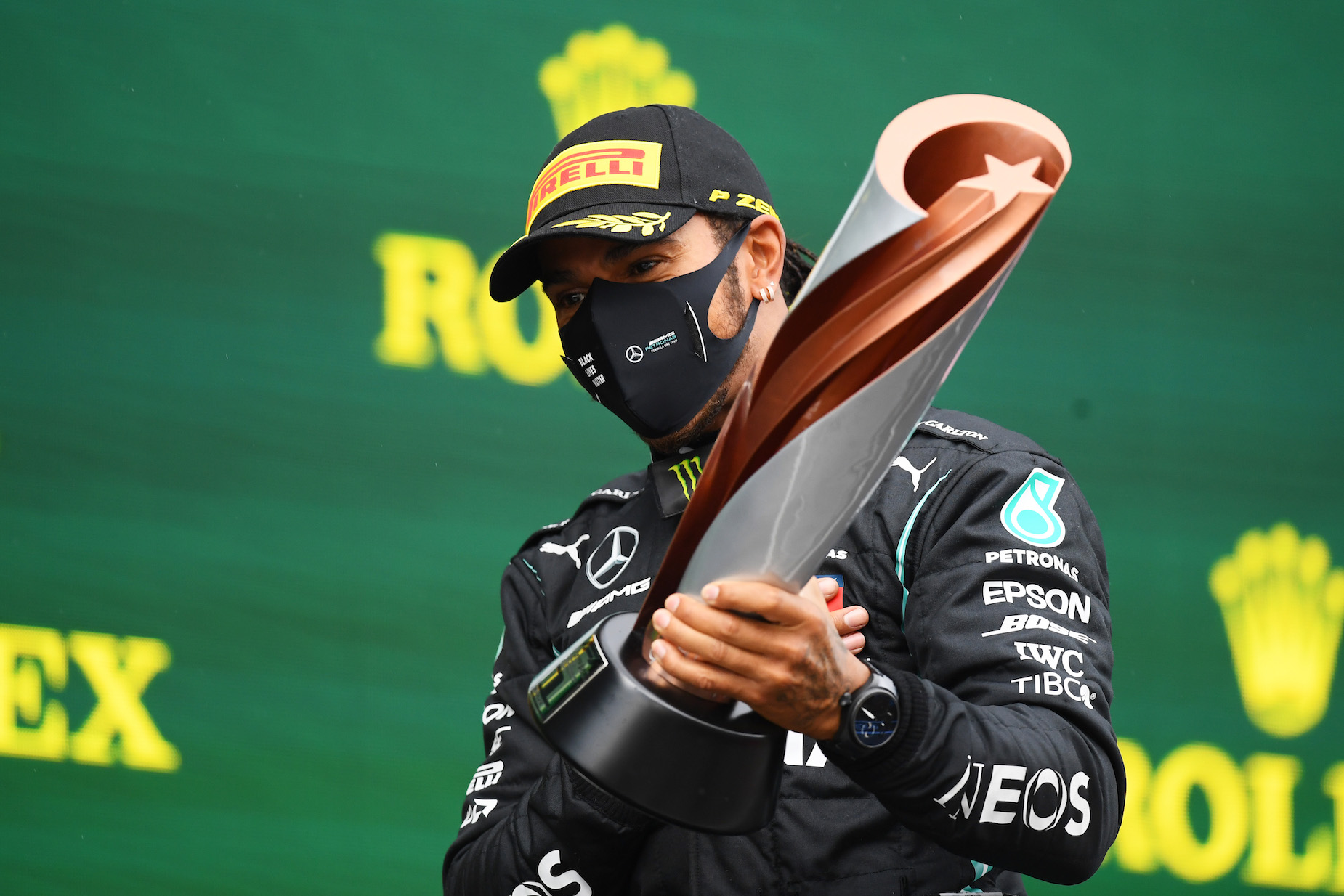 Formula One Driver Lewis Hamilton Is on the Verge of Adding Another Accomplishment To His Impeccable Resume
During his time in Formula One, Lewis Hamilton has seen and done just about everything possible. He may be on the verge of adding a new accomplishment to his resume, though.
While it's easy to get caught up in the NFL-centric North American sports bubble, certain sports captivate fans around the globe. One of those is Formula One racing and, if you've ever watched a race, you probably know that Lewis Hamilton is one of the biggest names in motorsports. His resume, however, may be on the verge of getting even more impressive.
During his time in Formula One, Lewis Hamilton has seen and done just about everything possible; he's been incredibly successful in terms of on-track results, has earned plenty of money, and pushed his influence beyond the world of sports. All of that combined, however, could earn him a brand new title: Sir Lewis Hamilton.
Lewis Hamilton has come to dominate the Formula One scene
Whether you're a fan of football, soccer, or any sport in between, you've probably seen at least one dynasty dominate the competition for a number of years. In the world of Formula One, Mercedes-AMG Petronas and, more specifically, Lewis Hamilton are on top of the heap.
Hamilton started out racing go-karts and immediately made a name for himself. He worked up his way up the driving ranks, joining the McLaren young driver program in 1998; after appearances in Formula Renault, Formula 3, and GP2, he made his Formula One debut in 2007. Since then, the sport has never been the same.
Hamilton impressed during his rookie campaign and captured his first F1 Championship the following season. While he wouldn't earn another title until joining Mercedes, the wins would keep on coming.
With October's victory at the Portuguese Grand Prix, Hamilton moved into sole possession of F1's all-time win record with 92 individual victories; he then added to that total in Italy and Turkey, bumping the top mark up to 94. He also clinched his seventh World Drivers' Championships, which tied the all-time record, with four of those titles coming in the past four seasons.
That success has brought a massive net worth and plenty of influence
If you know anything about Formula One, it's that there's plenty of money around the sport. That reality, combined with his success, has helped Lewis Hamilton make a pretty penny.
While net worths can sometimes be a bit fuzzy, CelebrityNetWorth pegs Hamilton's fortune $285 million and estimates that he earns $50 million in annual salary. We also know that the driver has plenty of big-name endorsements, including Bose, Sony, Puma, and Tommy Hilfiger.
Hamilton isn't content winning races and piling up money, though; he also uses his status to make a difference. As F1's first and only Black driver, he's had no problem speaking out about racism, calling for change, and pushing for diversity in motorsports.
Lewis Hamilton could add knighthood to his list of accomplishments
Purely from a resume perspective, Lewis Hamilton could rival the top athletes in virtually any sport. The star driver, however, could accomplish a new feat pretty soon.
Seven-time Formula One champion Lewis Hamilton is set to receive a knighthood from Queen Elizabeth II in recognition of his achievements in 2020," an ESPN report explained. "According to a report in The Times, Hamilton will be named in the Queen's new year's honours list, which will make him known formally as Sir Lewis Hamilton."
During his time on the track, Lewis Hamilton has already claimed seven titles and dominated the F1 scene; it's safe to assume that Sir Lewis Hamilton will have no problem continuing that success.