Is Rams Head Coach Sean McVay Too Smart for His Own Good?
Sean McVay might not have a great deal of NFL experience under his belt, but the young head coach has already made quite a name for himself. In two and a half seasons with the Los Angeles Rams, he's posted a .707 winning percentage and led the team to an appearance in Super Bowl XLIII.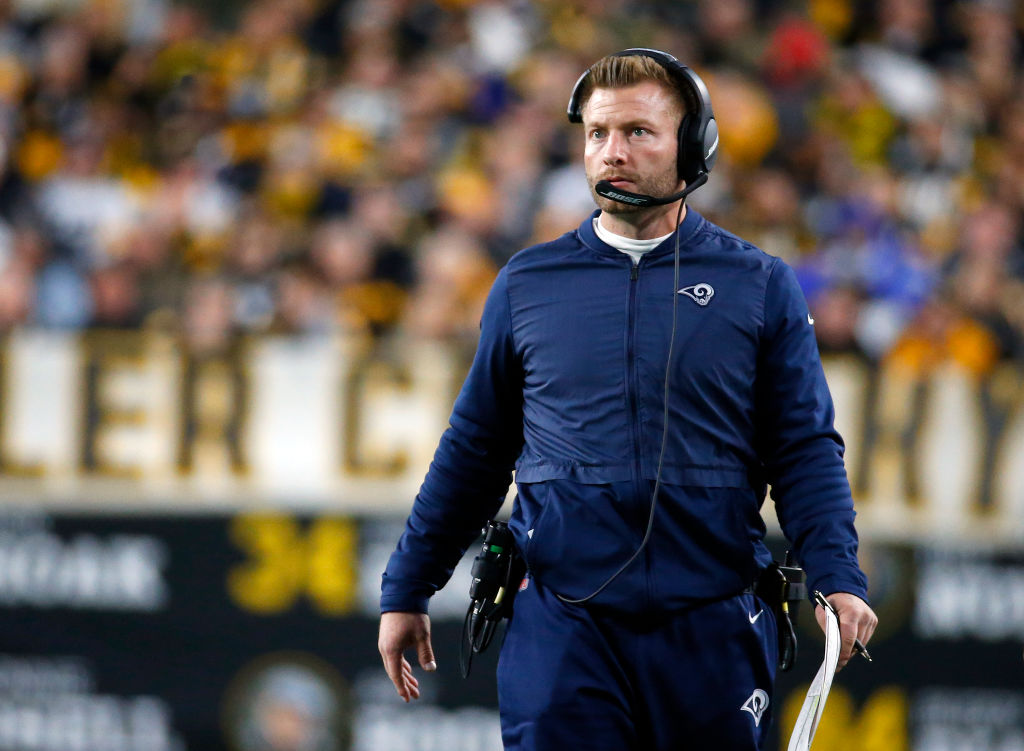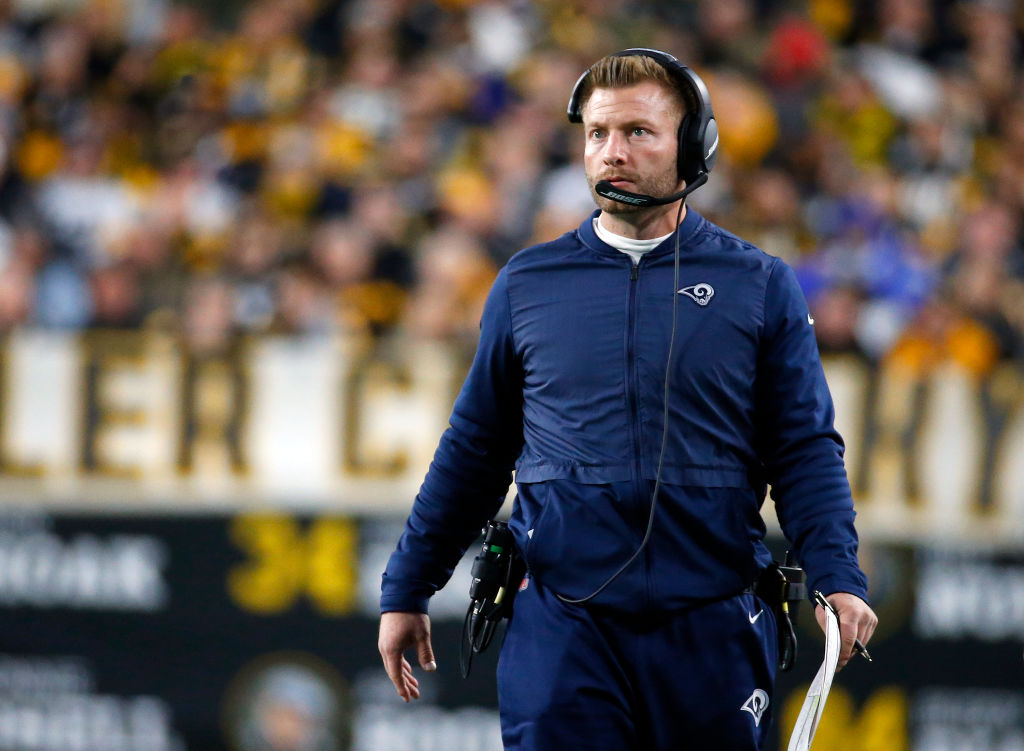 The coach has made a name for himself as somewhat of an "offensive genius" and a coach who breaks down every second of game film that he can get his hands on. Despite that reputation and his on-field success, could Sean McVay be too smart of his own good?
Sean McVay's coaching career
Football runs in Sean McVay's blood. His grandfather, John, coached in the NCAA and NFL before taking over as San Francisco 49ers' general manager. Sean's father, Tim, also played college football.
After his own playing career ended, Sean McVay also headed to the sidelines. He spent one season on Jon Gruden's coaching staff in Tampa Bay, followed by another year with the Florida Tuskers of the UFL to cut his teeth. In 2010, McVay joined the Washington Redskins as an assistant tight ends coach; when Jay Gruden took over, McVay was promoted to offensive coordinator. Teaming up with Kirk Cousins, he turned Washington into one of the league's most productive offenses.
On the back of that success, McVay received his first head coach job and took over the Los Angeles Rams in 2017. After falling in the Wild Card round during his first season in California, the coach led his high-flying team to Super Bowl LIII, where they lost to the New England Patriots.
Benching Jared Goff on third down?
During Sunday's game against the Pittsburgh Steelers, Rams quarterback Jared Goff headed to the sidelines in apparent pain. He was replaced by back-up Blake Bortles, who ran a zone-read and was stopped short of the first down.
When the Rams retook the field, however, Goff was back under center. Rather than an injury, McVay explained that the brief switch was a "part of the game plan."
According to Goff, Bortles was supposed to give the Rams an additional player who could run the ball. While there is some logic to that—he is more mobile than Goff—it's still a strange move to pull your starting quarterback off the field on a big third down.
Is Sean McVay overthinking the Rams' struggles?
During McVay's first two years in Los Angeles, everything seemed to click. This year, however, things are different. The Rams' high-flying offense has come back to earth; their offensive line has started crumbling, and Goff and Gurley have regressed.
Given the team's struggles and his relative inexperience—he's is still only 33 years old and learning how to be a head coach—McVay is probably feeling the pressure. While he's had plenty of great ideas before, putting Blake Bortles in on a third down and underutilizing the running game in the fourth quarter seem like signs that he's trying to manufacture wins rather than trusting his players.
There's no doubt that Sean McVay has a great football mind and will only become stronger due to this adversity. But, right now, he seems to be overcomplicating things for both himself and his team.