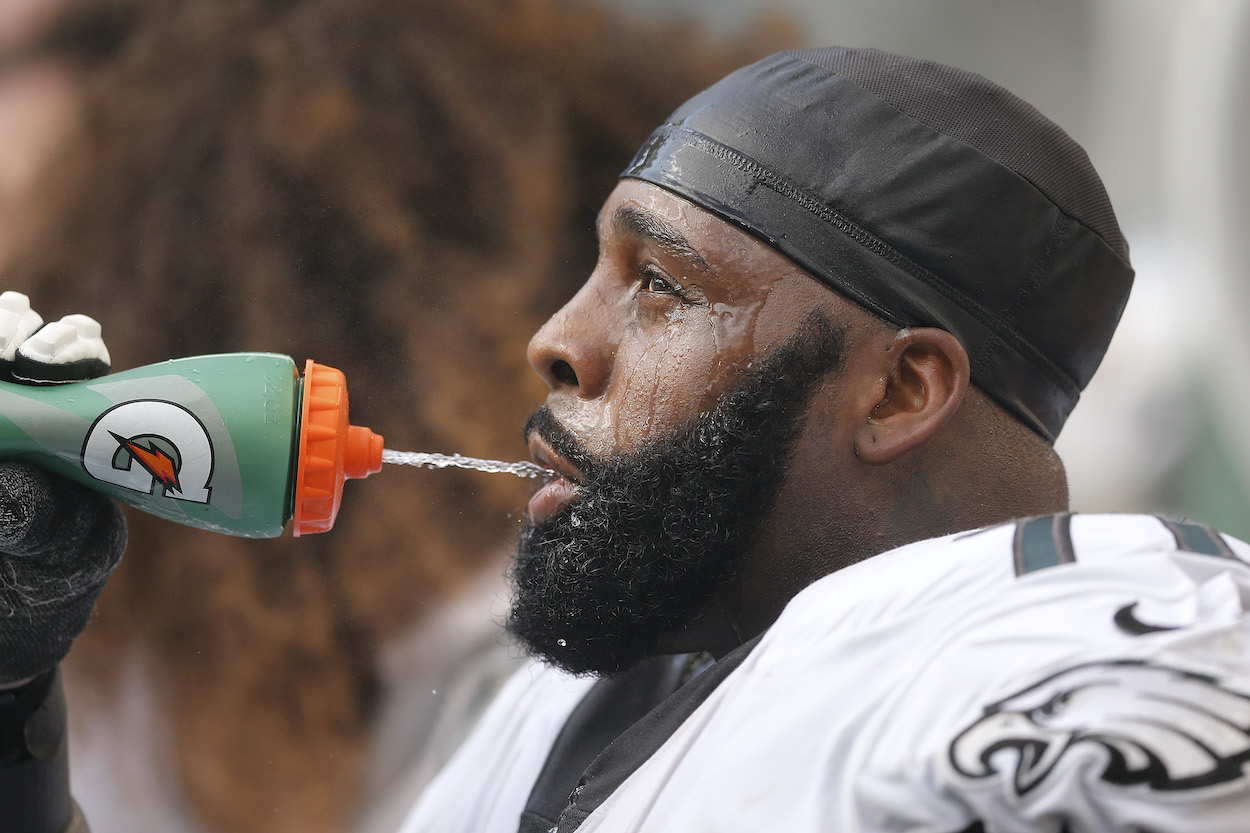 It's a Steal: A $1.75 Million Investment by the Chicago Bears Might Have Just Saved Justin Fields' Season
When looking to set an NFL franchise back on the right track, the first step is finding a young quarterback with the potential to lead the team to the Super Bowl. Step two is protecting your signal-caller by upgrading the offensive line. The Chicago Bears may have taken both these steps in the 2021 offseason by drafting QB …
When looking to set an NFL franchise back on the right track, the first step is finding a young quarterback with the potential to lead the team to the Super Bowl. Step two is protecting your signal-caller by upgrading the offensive line. The Chicago Bears may have taken both these steps in the 2021 offseason by drafting QB Justin Fields and signing veteran tackle Jason Peters.
The Fields pick cost the Bears a lot. The Peters signing may turn out to be the biggest steal of the offseason, and, after just a few days, it already looks like it will pay off in a huge way.
The Chicago Bears signed Jason Peters to a team-friendly deal
Jason Peters is a nine-time Pro Bowl left tackle and a two-time All-Pro. Over the course of 17 NFL seasons, he's been one of the best offensive linemen in the game and has commanded some of the biggest contracts ever given out at the position.
The former Arkansas Razorback has played in 213 NFL games and started 203 of those contests. He's been to the playoffs six times and helped the Philadelphia Eagles upset the New England Patriots in the 2017 Super Bowl.
At 39, the 6-foot-4, 328-pound line anchor's best years are behind him. He spent a good chunk of 2020 on the injured list, appearing in just eight games for Philadelphia. However, he's been a reliable starter deep into his 30s, making the Pro Bowl as recently as 2016.
For the Bears, who desperately need to strengthen the team's O-line for Fields to succeed, a $1.75 million investment was a no-brainer. It became a major coup, though, when significant injury news rocked the organization.
Bears left tackle Teven Jenkins will undergo back surgery
While Andy Dalton will likely start the season, smart money says that Fields will take over at some point (which many think will be sooner rather than later).
Whenever Fields makes his true NFL debut, keeping him upright will be a major factor in both his and the Bears' success. To that end, the Bears drafted Teven Jenkins, a 6-foot-6, 328-pound left tackle out of Oklahoma State, with their next pick in 2021 (No. 39 overall).
The Bears had the first-team All-Big 12 lineman penciled in to start at his position from day one. However, Jenkins had missed time in camp with a back injury. On Aug. 18, the team announced Jenkins had back surgery and will miss time this season. No timetable is set for his return, according to the Chicago Tribune, but head coach Matt Nagy said, "The goal is to get him back this year."
No matter how long Jenkins is out, it is a problem for the Bears. Prior to Peters' signing, Elijah Wilkinson was the backup. Reports from camp have Wilkinson and the entire O-line struggling, though.
All of a sudden, Peters went from a luxury depth signing to a possible Week 1 starter. If he can regain any of the form that made him one of the best tackles in the league, it may just save Fields and the Bears' season.
Peters is the 18th highest-paid player in NFL history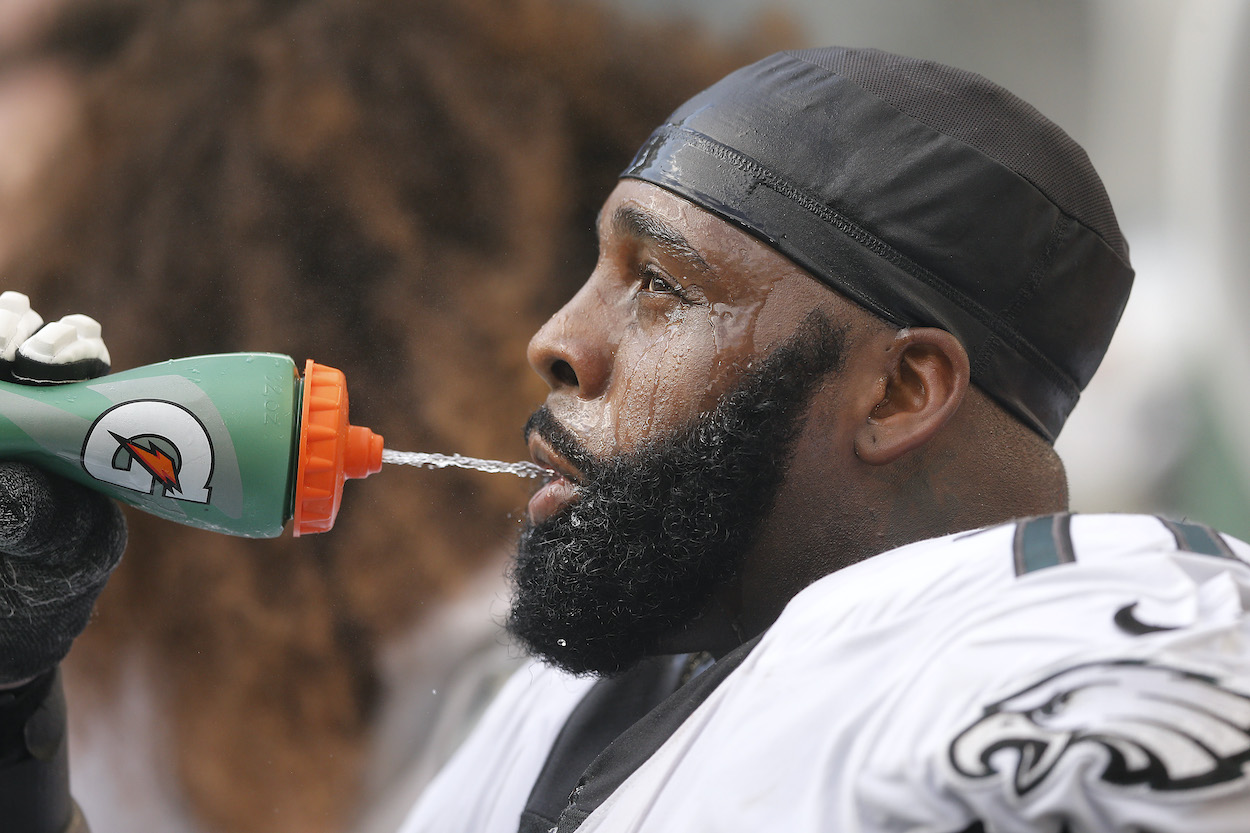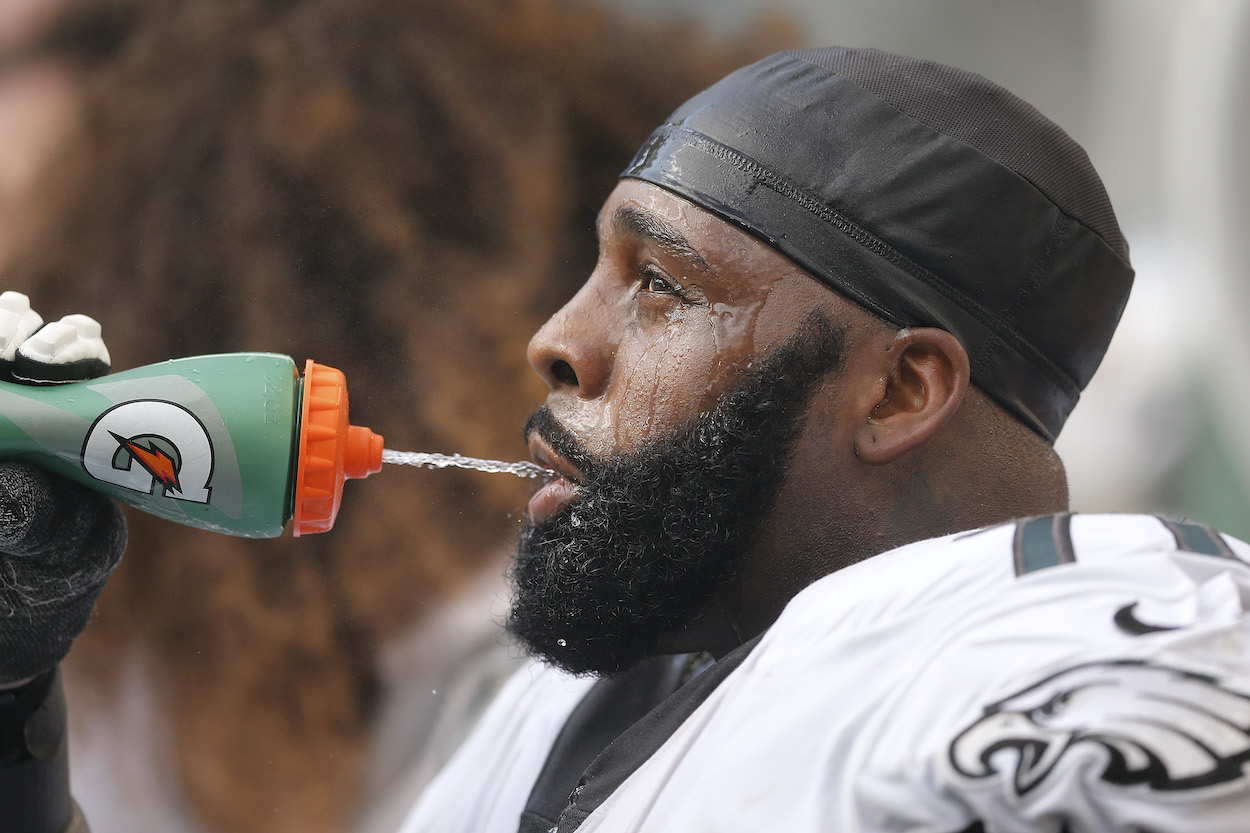 Jason Peters started his career as an undrafted free agent out of Arkansas. He'll end it as one of the highest-paid players in NFL history.
Peters spent five seasons with the Buffalo Bills, the last two of which he made the Pro Bowl. Unhappy with Buffalo's contract extension offers, the tackle forced a trade to the Philadelphia Eagles. After making just under $12 million in his first five years, Peters got a four-year, $51 million extension from Philly.
Over the next 12 years manning Eagles QBs' blindsides, Peters signed two additional giant extensions worth $41.3 million and $32.5 million. These contracts, combined with a restructure agreement in 2019, a one-year, $4 million deal in 2020, and the new Bears contract, bring his career earnings to $117.29 million.
This total currently makes him the 18th highest-paid player in NFL history, right behind Cleveland Browns and Pittsburgh Steelers cornerback Joe Haden ($121.4M) and right ahead of Houston Texans and Arizona Cardinals defensive end J.J. Watt ($115.24M).
After all this cash, it would seem that Peters is in search of something else as he finishes his NFL career. That's a lucky thing for the Chicago Bears, who may have just saved the season with their $1.75 million steal.
All contract figures courtesy of Spotrac