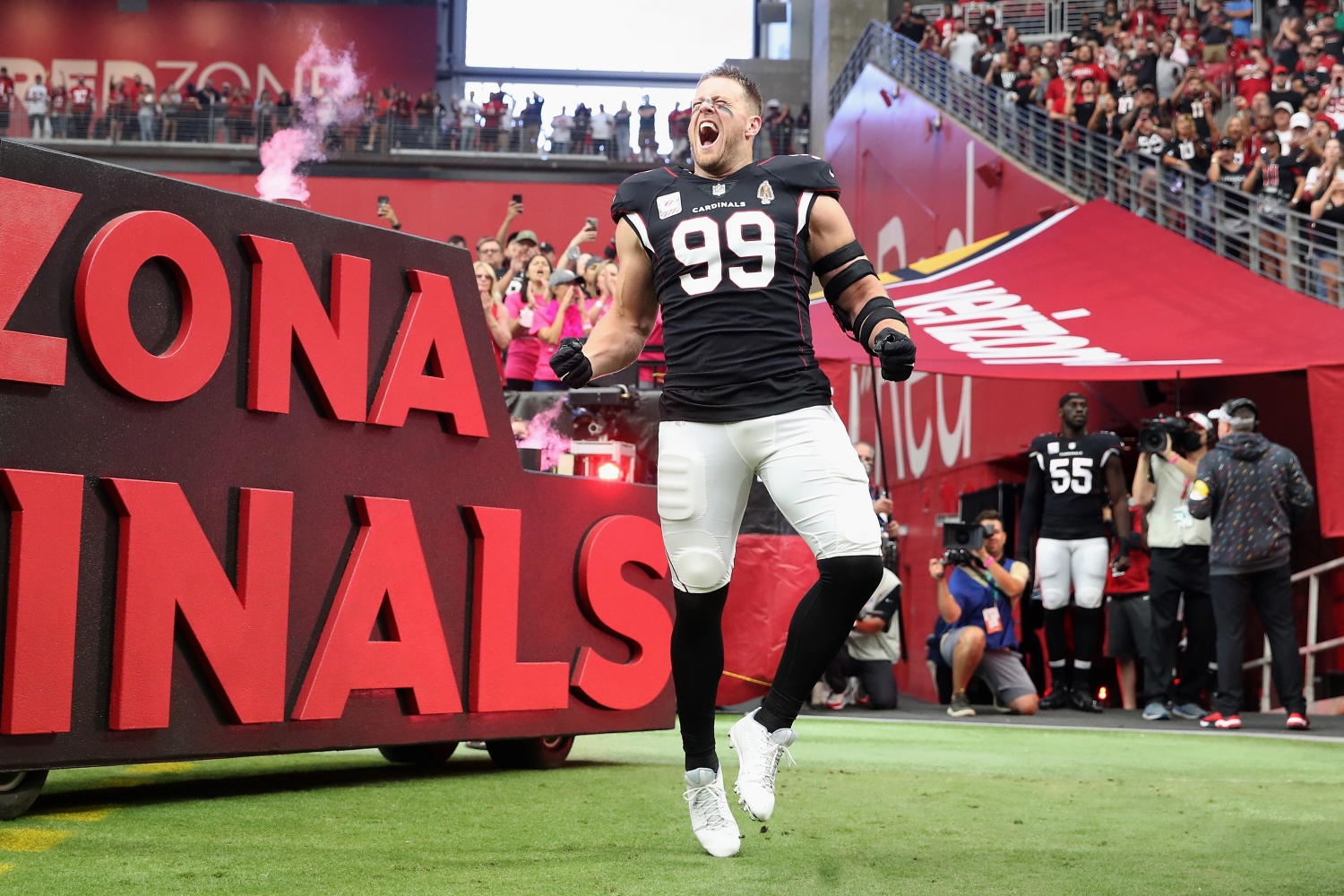 J.J. Watt Smartly Saved Himself From Suffering Inevitable Pain by Successfully Pulling Off a Plan That's Finally Given Him a Legitimate Chance to Cross the Last Item Off His NFL Bucket List
Will J.J. Watt be rewarded for plotting his escape from Houston? If the Cardinals continue to play at a high level, he may finally get a chance to hoist the Lombardi Trophy after all.
Houston Texans fans watched J.J. Watt terrorize quarterbacks and dominate offensive linemen during his decade-long stay with the franchise. However, those same fans saw their favorite team fall short on far too many occasions, especially in the playoffs. To make matters worse, the Texans began trending in the wrong direction, which raised major doubts about the future of football in Houston.
Luckily for Watt, he escaped from a bad situation before things got even worse. And by successfully pulling off a plan to find a new suitor for his services, the future Pro Football Hall of Famer finally has a legitimate chance to complete the last item on his NFL bucket list.
J.J. Watt's time in Houston included awe-inspiring accomplishments and plenty of frustrating moments
Although Watt entered the league as a first-round pick in 2011, nobody expected the one-time tight end to become an all-time great defensive end. After all, the Wisconsin native didn't come off the board until No. 11 overall, one spot after epic bust Blaine Gabbert. Luckily for the Texans, their decision to take a chance on a physically gifted prospect paid off tremendously.
Following a solid but unspectacular rookie season, Watt went on an unprecedented four-year run of stuffing the stat sheet that saw him rack up an astounding 69 sacks, 190 quarterback hits, and 119 tackles for loss. His game-wrecking ability helped him earn NFL Defensive Player of the Year honors three times. Plus, his individual brilliance resulted in four consecutive first-team All-Pro selections.
However, Watt's elite play and steady leadership couldn't put the Texans over the top. Despite making the playoffs in six of his 10 seasons with the team, he never got a chance to play in a single AFC Championship Game.
Naturally, that pattern of postseason disappointment, along with all the other drama that occurred in the Bill O'Brien era, piled up to the point that Watt began thinking about leaving for greener pastures.
The longtime Texans star smartly pulled off a career-altering plan to avoid an impending disaster and set himself up to achieve a lifelong goal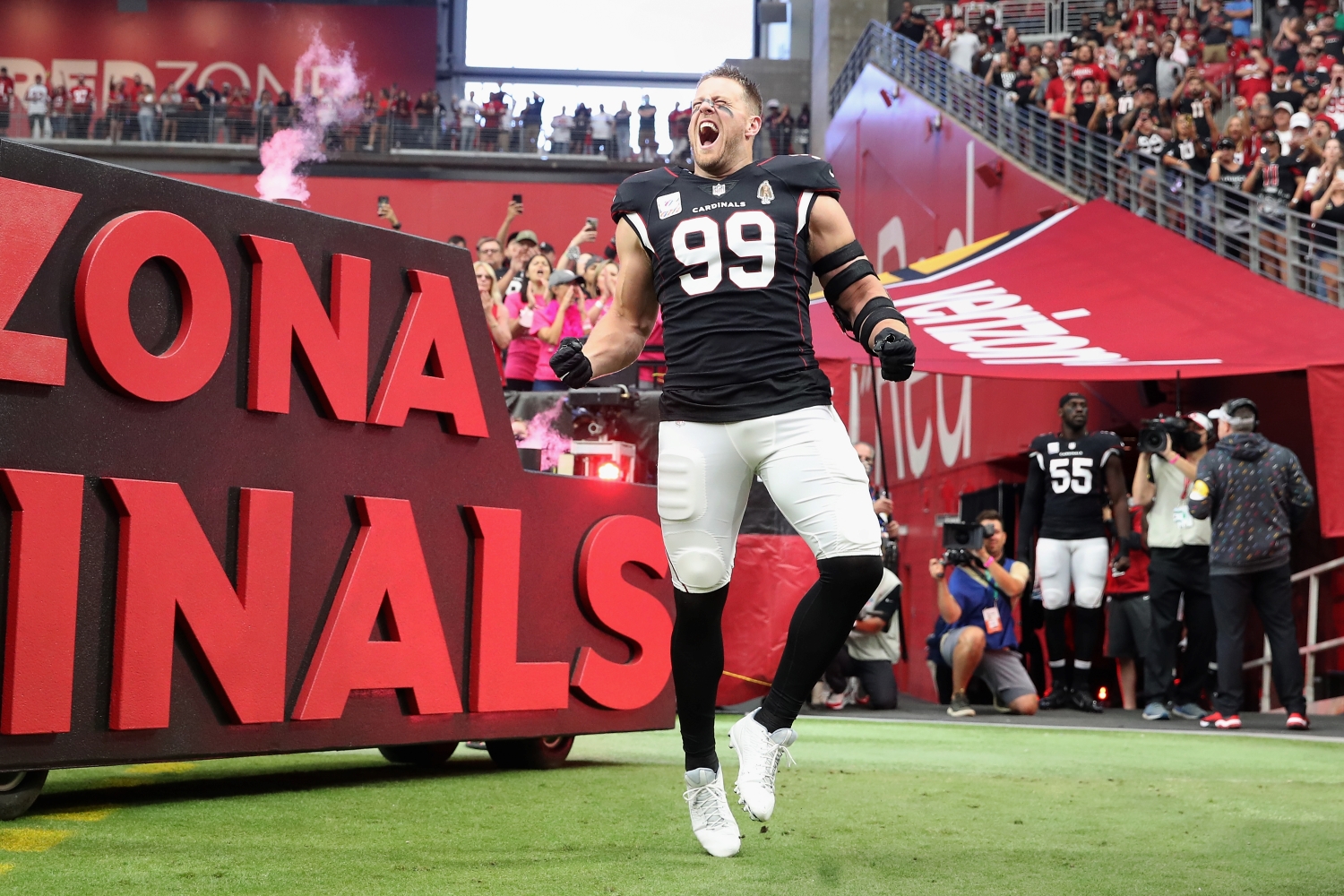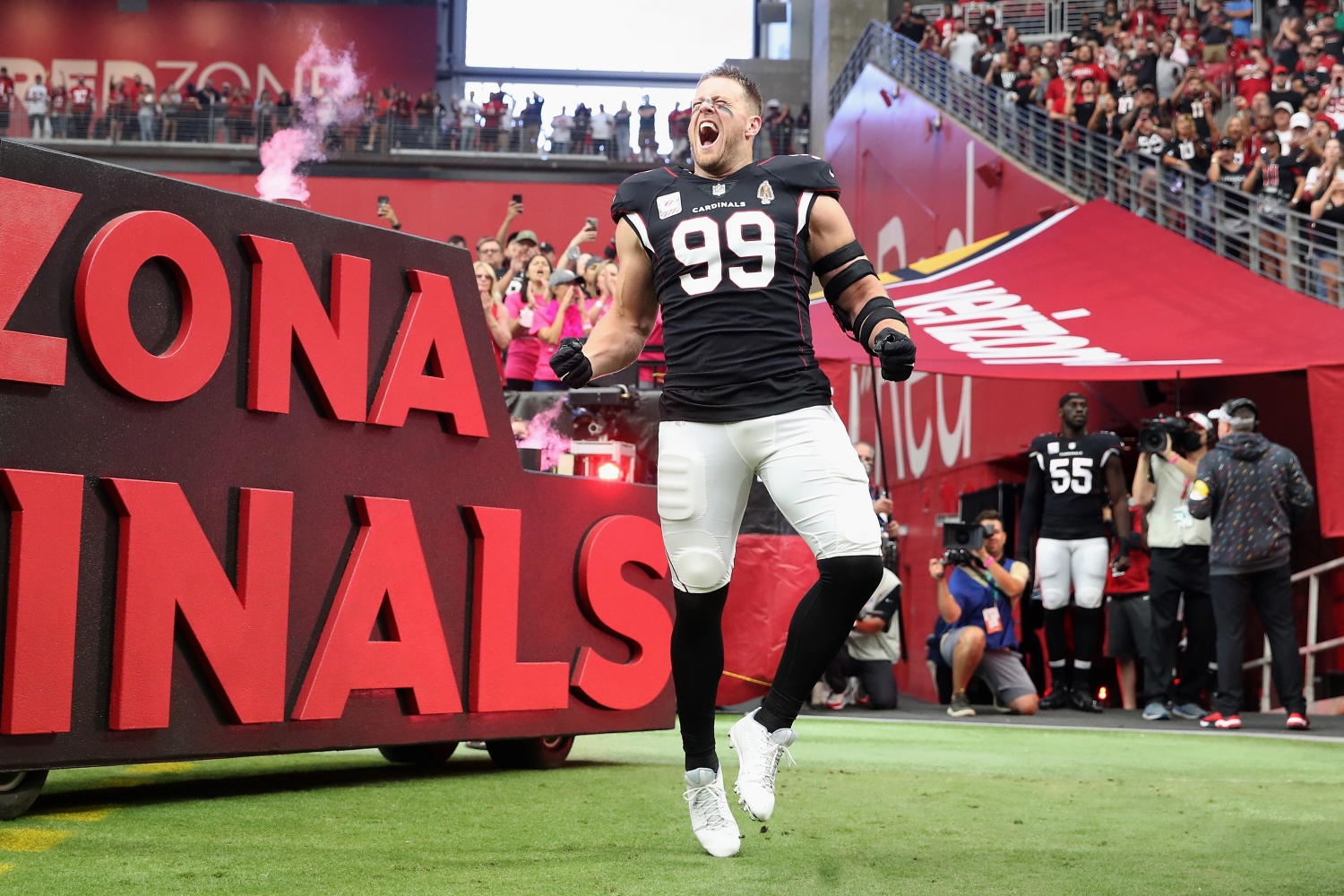 With the Texans tumbling from 10-6 to 4-12, Watt certainly didn't have a rewarding 2020 season. And after witnessing a perennial playoff contender turn into a complete mess, he ultimately secured his freedom from the team that drafted him in 2011.
As it turns out, though, Watt wisely got out of a poor work environment and avoided suffering through another challenging season thanks to channeling his inner Nostradamus.
During his Wednesday press conference, the 33-year-old confirmed to ESPN's Sarah Barshop that he had a sense there would be significant turnover and a tough season ahead for the Texans.
Barshop then asked, "Is that one of the reasons you decided to go somwhere else?"
Watt paused for a second before replying with, "Yeah."
By following his intuition and successfully executing a plan to find a better fit for his services (the Texans granted Watt's request for release on Feb. 12), he put himself in a position to join forces with the up-and-coming Arizona Cardinals. As fate would have it, everything has come together in the third year of the Kliff Kingsbury-Kyler Murray era, which means the team's new defensive leader finally has a legitimate shot to win a Super Bowl ring.
While the Texans have gone 1-5 under first-year head coach David Culley, the Cardinals have a spotless 6-0 record. Watt has recorded 15 tackles, nine quarterback hits, two passes defended, and one sack for a defense that ranks third in the league in points allowed at a mere 18.2 per game. Plus, the well-respected veteran has provided much-needed vocal leadership for a squad teeming with young talent.
Watt should be a first-ballot Hall of Famer even if he doesn't win a Super Bowl ring
Will Watt's decision to get out of Houston and take his talents to Arizona pay off in the form of a championship ring?
If the Cardinals keep putting up points at such a prolific pace and continue causing problems for opposing offenses, don't be surprised if that dream becomes a reality. And with Kyler Murray playing at an MVP level, perhaps this is just the beginning for a franchise that hasn't enjoyed a winning season since 2015.
Obviously, there's still a long way to go before the playoffs begin. But even if Watt doesn't cross the last item off his NFL bucket list, that doesn't mean his legacy should take a hit.
Although he doesn't boast anything close to Tom Brady's longevity, the five-time Pro Bowler should still get a bust in Canton, too. And just like TB12, Watt should get in on his first appearance on the ballot.
Did his run of dominance last long?
Unfortunately for Watt, injuries kept him off the field for large stretches of time. He played eight games between 2016-17 and missed half the 2019 season.
But that doesn't matter when it comes to his Hall of Fame case.
Watt's unbelievably productive stretch from 2012-15 proved he belonged in the conversation of all-time great defensive linemen. And once you enter that territory, there's no doubt you deserve to get a gold jacket the first year you become eligible.
And if the Cardinals play up to their talent level the rest of the season, J.J. Watt may just add "Super Bowl champion" to his resume before he retires.
All statistics courtesy of Pro Football Reference.