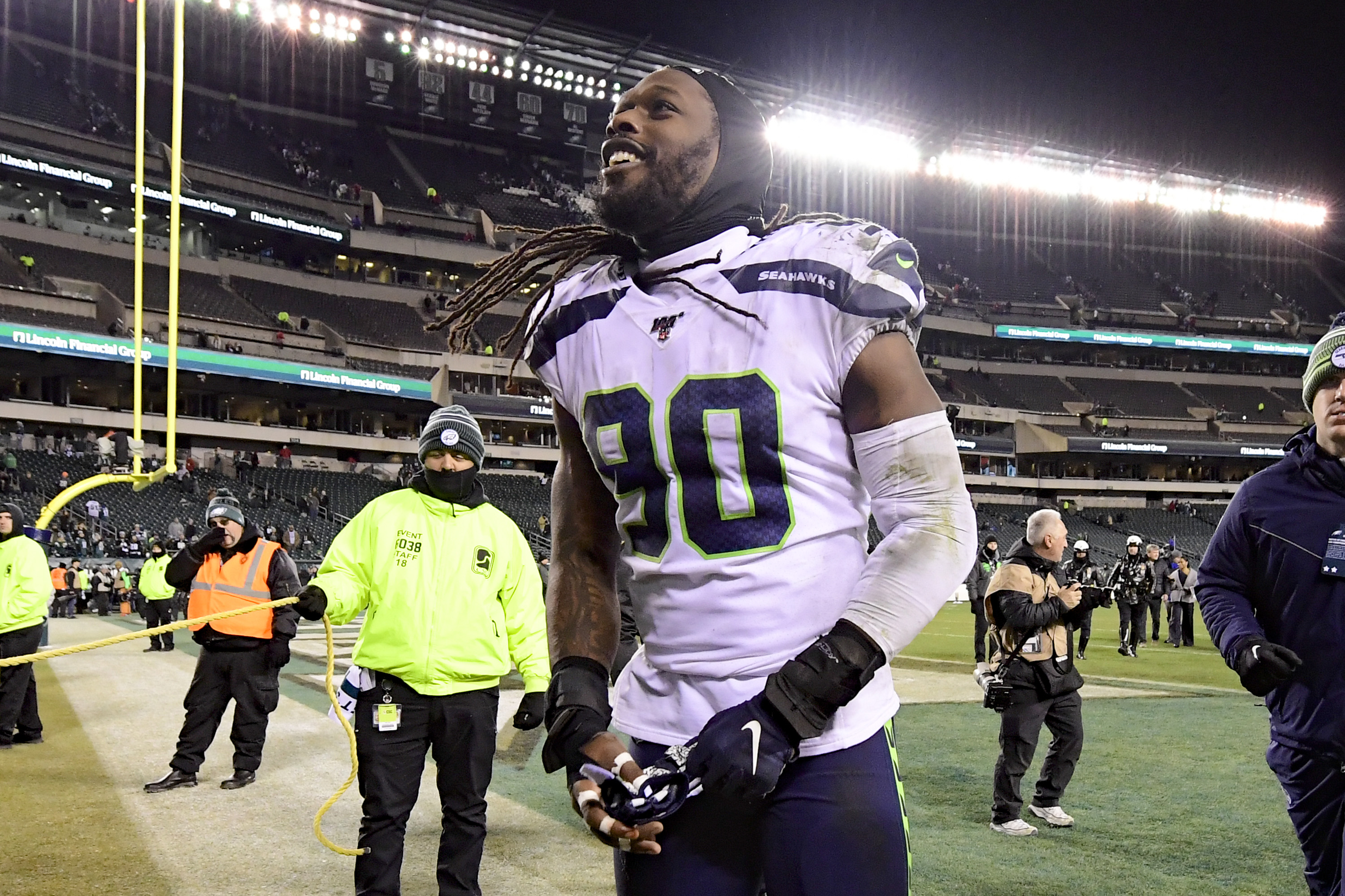 Jadeveon Clowney Wants to Sign With the Team That Hates His Guts
Jadeveon Clowney has already turned down offers from multiple teams, but he might find a home soon with a winning franchise.
Despite being one of the most talented pass rushers in the NFL, Jadeveon Clowney remains unsigned two months ahead of the 2020 season. It hasn't been a lack of interest, either. Multiple NFL teams have offered Clowney a contract this offseason, but he hasn't received an offer enticing enough to accept just yet. As the season approaches, Clowney is now willing to take a pay cut to play for a contender. He even has a specific team in mind, but they may not feel the same way.
Jadeveon Clowney has turned down multiple offers from noncontenders
Jadeveon Clowney hasn't been shutout this offseason. He's actually garnered plenty of interest from multiple teams around the NFL, but the star defensive end has been extremely picky with his decision.
Clowney entered free agency demanding $20 million per year. In June, the Seattle Seahawks countered with a $15 million offer for the 2020 season, but Clowney declined. Since then, Clowney has fielded offers from the Miami Dolphins and the Cleveland Browns, but he shrugged them off without much thought.
Above all else, Clowney wants to play for a contender. He's begun to lower his $20 million asking price as the start of training camp inches closer. Clowney's options might still be slim, but it seems he's taken an interest in one NFC contender recently.
Clowney is reportedly interested in joining the Philadelphia Eagles
As the 2020 NFL season approaches, it's becoming more and more clear that Clowney will have to take a major pay cut to play for a contender. It seems as if he has one in mind — the Philadelphia Eagles.
NFL insider John Clayton recently spoke about Clowney's free agency on 97.3 ESPN, and he reported the Eagles are among the former Pro Bowler's top choices.
"He's going to be interested in Philadelphia because one of the things and one of the reasons he turned down Cleveland is because he wants to go to a winning team," Clayton said. "He turned down Miami twice because he didn't expect them to be a winning team."
As long as the price is reasonable, the Eagles could be interested in bringing in Clowney. They're still in need of a stud pass rusher, but money isn't the only factor in the decision.
Can the Eagles forgive Clowney for his hit on Carson Wentz last season?
Money might be the biggest factor when deciding whether or not to sign Clowney, but there's another one looming that could jeopardize the locker room's chemistry.
In the Eagles' Wild Card game last season, Clowney laid the hit on Carson Wentz that knocked him out of the game with a concussion. The hit essentially ended Philadelphia's season, and Eagles fans all made up their minds about Clowney that day.
If Wentz can forgive Clowney for ending his 2019 season, the defensive end could be a great addition to the locker room. It might take Philadelphia fans a little longer to forgive Clowney, but he fills a need and could be bought for cheap this close to training camp.
The organization might hate Clowney's guts for what he did last season, but double-digit sacks and a Pro Bowl season would heal all wounds.