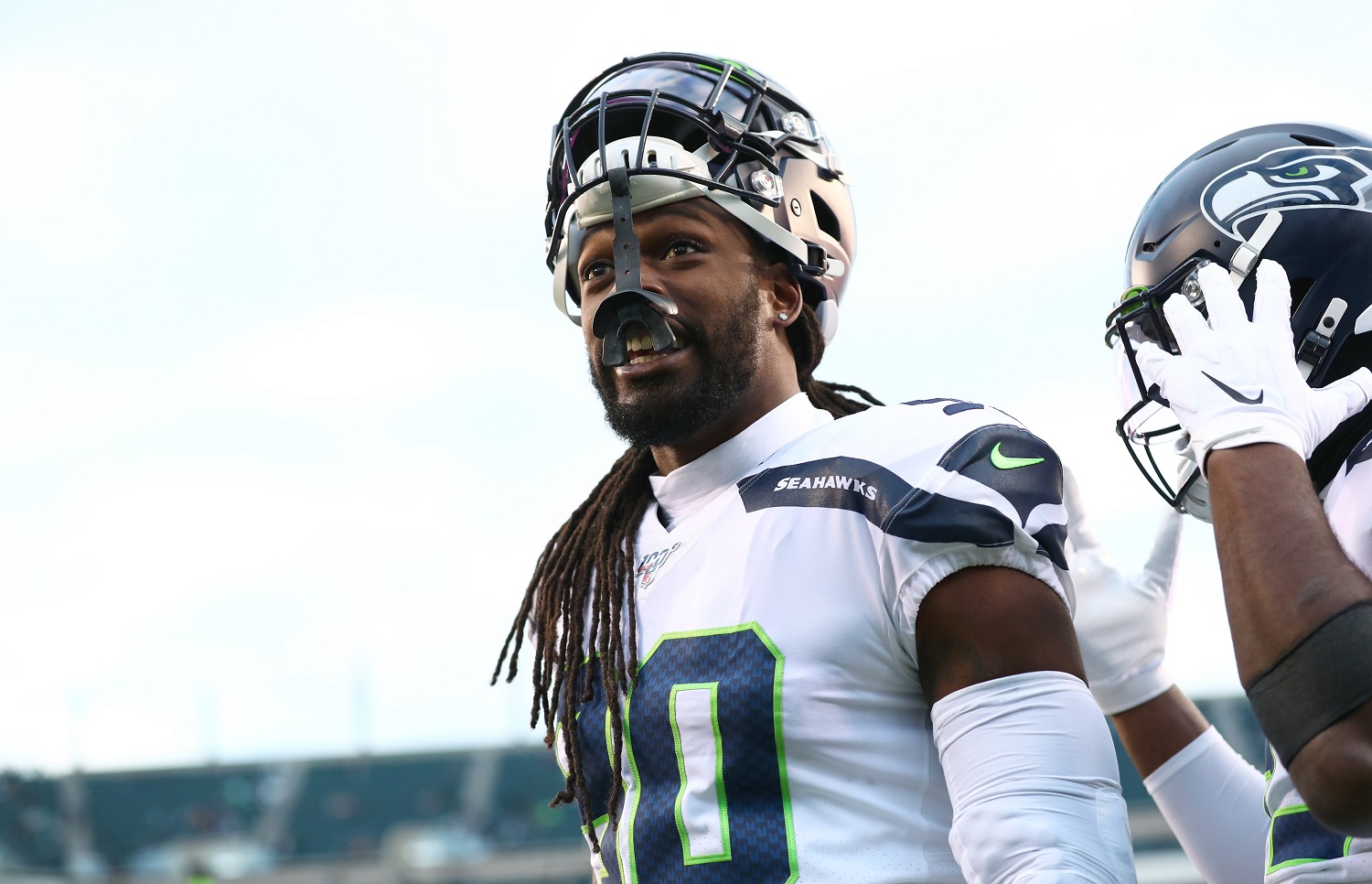 The Cowboys Can Benefit by Jadeveon Clowney Being Too Picky
Jadeveon Clowney has only himself to blame for being unsigned less than a month from the start of NFL training camps.
Jadeveon Clowney has been the victim of some really bad advice during the NFL offseason. The free-agent defender misplayed his free agency from the start by substantially overpricing himself, and now he's weakened his position by deciding for himself that it should be a two-horse race for his services.
By the time it's over, the Dallas Cowboys or New Orleans Saints could be acquiring Clowney at a fire-sale price.
Jadeveon Clowney misplayed his hand
The Houston Texans had to have been elated when they convinced the Seattle Seahawks to take defensive end Jadeveon Clowney off their hands on the eve of the 2019 NFL season. The Texans received linebackers Jacob Martin and Barkevious Mingo plus a third-round draft choice in return.
It spared Houston from potentially having to set Clowney out by the curb and let another team haul him away for free. Yes, that's how far Clowney's stock has fallen from being selected No. 1 overall in the 2014 NFL draft.
Injuries limited Clowney to 11 starts over his first two seasons, which had to leave the Texans regretting their decision from the start. Making it worse, the Oakland Raiders scored big by taking linebacker Khalil Mack, a prospect that multiple teams had at No. 1 on their board, at No. 5.
Clowney did develop into a reliable contributor over his final three seasons with Houston, making 53 tackles for loss and 158 stops overall, but he never evolved into the quarterback menace he was projected to be coming out of South Carolina. His 29 sacks in 62 career games with the Texans amounted to little more than half what could be reasonably be expected from a No. 1 pick.
Clowney appeared in 13 games with the Seahawks last fall, making 31 tackles and recording three sacks. It was hardly the stat line a defender wants to carry into the offseason as a free agent hoping for a massive payday, so he should have been doing everything in his power to cut a deal with Seattle.
Jadeveon Clowney compounded his mistake
Whatever his flaws on the field, probably half the teams in the NFL would have been willing to hand Jadeveon Clowney something close to $15 million a year when free agency opened in March. Pickings were relatively slim and he just turned 27.
The problem was that Clowney announced that he was looking for $20 million a year, and he waited a long time before grudgingly coming down from that number. A recent report had him still looking for $17 million.
Clowney failed to grasp the obvious: There is always more money available at the start of free agency than there is in the middle of June. Every acquisition that a team makes, from a starting cornerback to a nickel defender, pushes teams that much closer to maxing out the salary cap.
Forget multiple years at $17 million. Clowney is believed to be focusing now on getting as much as he can on a one-year deal.
Spotrac.com estimates that there are 15 NFL teams with $15 million or more in cap space available at the moment. The two teams that reportedly still interest Clowney aren't on that list.
It will likely be the Dallas Cowboys or the New Orleans Saints
The Cleveland Browns are the last team known to have thrown a big offer at Jadeveon Clowney, but the veteran defender isn't interested in playing there.
ProFootballNetwork.com reporter Tony Pauline said on a podcast that Clowney has narrowed his preferences to the Dallas Cowboys and New Orleans Saints on the assumption that contributing to the success of a contender in 2020 would make him a more valuable free agent in 2021.
If that's true, then Clowney must have missed the memo that the Seattle Seahawks have a pretty good football team. Ditto for the Tennessee Titans, who also expressed interest.
If it comes down to the Cowboys or the Saints, Jerry Jones in Dallas is more likely to wheel and deal. Doing so in order to acquire Clowney, however, takes Dallas out of the running for New York Jets safety Jamal Adams, who is probably a better long-term investment.