Jaguars Playoffs: How the Jaguars Can Still Clinch a Playoff Spot If They Lose to the Titans
How the Jacksonville Jaguars can clinch a playoff spot in Week 18.
It wasn't all that long ago that the Jacksonville Jaguars playoffs dream was all but dead.
Following a solid 2-1 start, the Jags lost six of their next seven, including a string of five straight, to drop to 3-7 for the year, putting them well behind the Tennessee Titans in the AFC South.
But since a Week 10 loss to the Kansas City Chiefs, Jacksonville, behind stellar play from second-year stud Trevor Lawrence, has stormed back to win five of six and is set for a winner-take-all battle with Tennessee for the division crown.
However, Saturday night's showdown isn't a "winner moves on, loser goes home" type of situation. While the Titans must win to avoid elimination, the Jaguars can still lose and punch their ticket to the NFL Playoffs for the first time in five years. They'll just need a lot of help.
Jaguars playoffs: How the Jaguars can still get into the NFL Playoffs if they lose to the Titans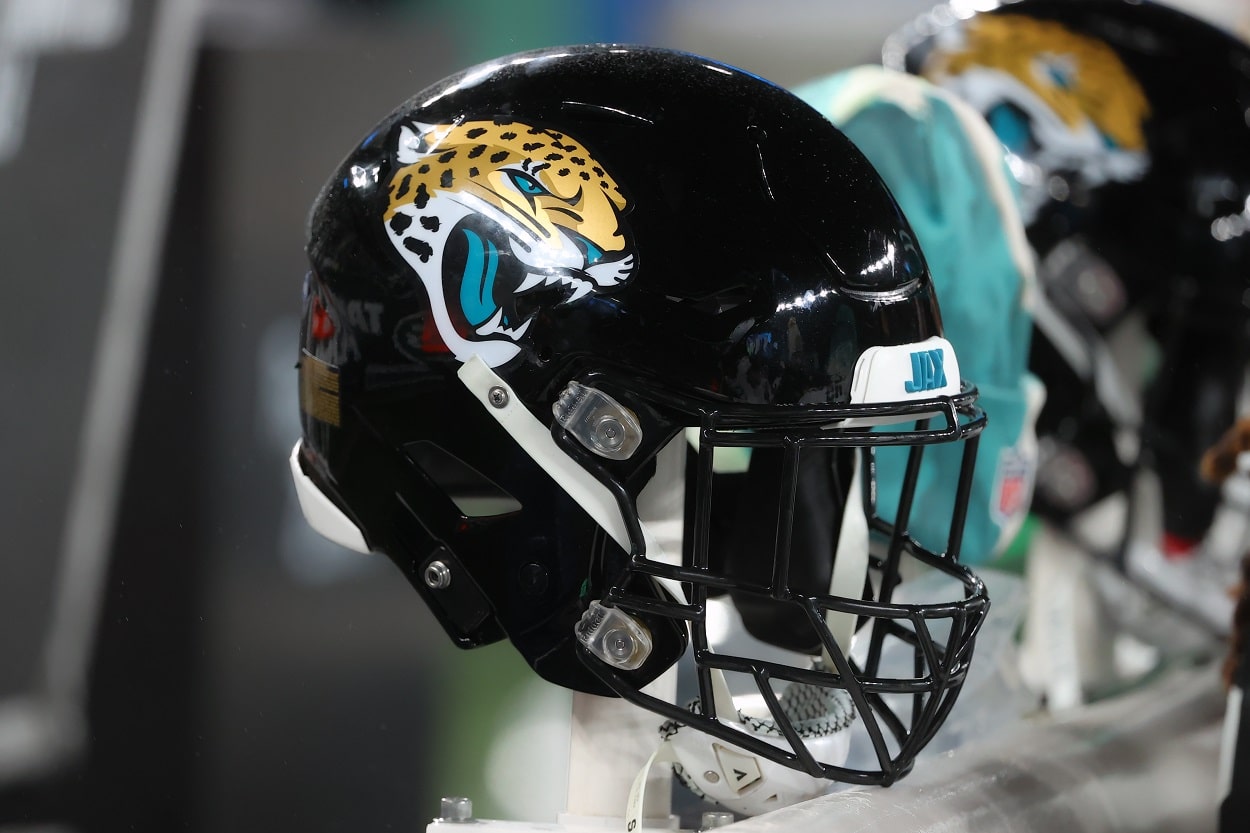 While the Jaguars playoffs path is obviously easiest with a triumph over Tennessee (a tie also gets the job done), let's say that they do lose to the Titans, who enter a game back of Jacksonville at 7-9 but would still win the AFC South with a victory because they'd own a better record within the division.
If that happens, Jacksonville would need the New England Patriots to lose to the Buffalo Bills, the Miami Dolphins to lose to the New York Jets, and the Pittsburgh Steelers to lose to the Cleveland Browns. You'll notice the word "and" was emphasized there as this isn't an "or" type of situation.
If Jacksonville loses, all three other teams would also need to lose. And if any of those three games end in a tie, the Jaguars are out. So they'll just want to go ahead and get this over with on Saturday with a win over the Titans, who come in having lost six straight.