Jamal Adams Has Forced the Seahawks to Make a Final Decision About His Future in Seattle
The Seattle Seahawks clearly didn't have a problem giving the New York Jets what they wanted for Jamal Adams. After all, general manager John Schneider traded two first-round picks, a third-rounder, and safety Bradley McDougald for the dynamic defensive back (plus a fourth-round selection) last summer. While acquiring Adams didn't lead to a Super Bowl title, there's no doubt he made a major impact in his first season with the team.
By establishing a reputation as one of the top players at his position, the 2019 first-team All-Pro has set himself up for a life-changing raise. After months of speculation about a potential contract extension, Adams has forced the Seahawks to make a final decision about his future in Seattle.
Jamal Adams has made it clear he wants a record-setting contract
The Jets may have drafted a stud safety, but they elected not to make Adams the centerpiece of their defense for years to come. Ultimately, their hesitation about signing him to a record-setting contract extension led to his exit from New York.
However, just because Adams went from playing for a losing franchise to a perennial Super Bowl contender doesn't mean he's happy.
Sure, a change of scenery must have felt good for a player who experienced the disappointment of finishing in last place in each of his first two years in the NFL. Plus, Adams enjoyed a highly successful 2020 campaign that included 83 tackles (11 for loss), 9.5 sacks, 14 quarterback hits, three passes defended, and one forced fumble. But even after earning Pro Bowl honors for the third straight season, the 25-year-old entered the offseason with no long-term financial security.
That has yet to change.
Set to make $9.86 million in the final year of his rookie deal (the Jets picked up Adams' fifth-year option three months before they traded him), the former LSU star looks vastly underpaid given his resume. Considering the draft capital it took to bring him to Seattle, the Seahawks would look foolish if they let him walk after the 2021 season. At the same time, doubling Adams' salary may not align with the team's vision and cap situation.
Adams has forced the Seahawks to make a final decision about his future in Seattle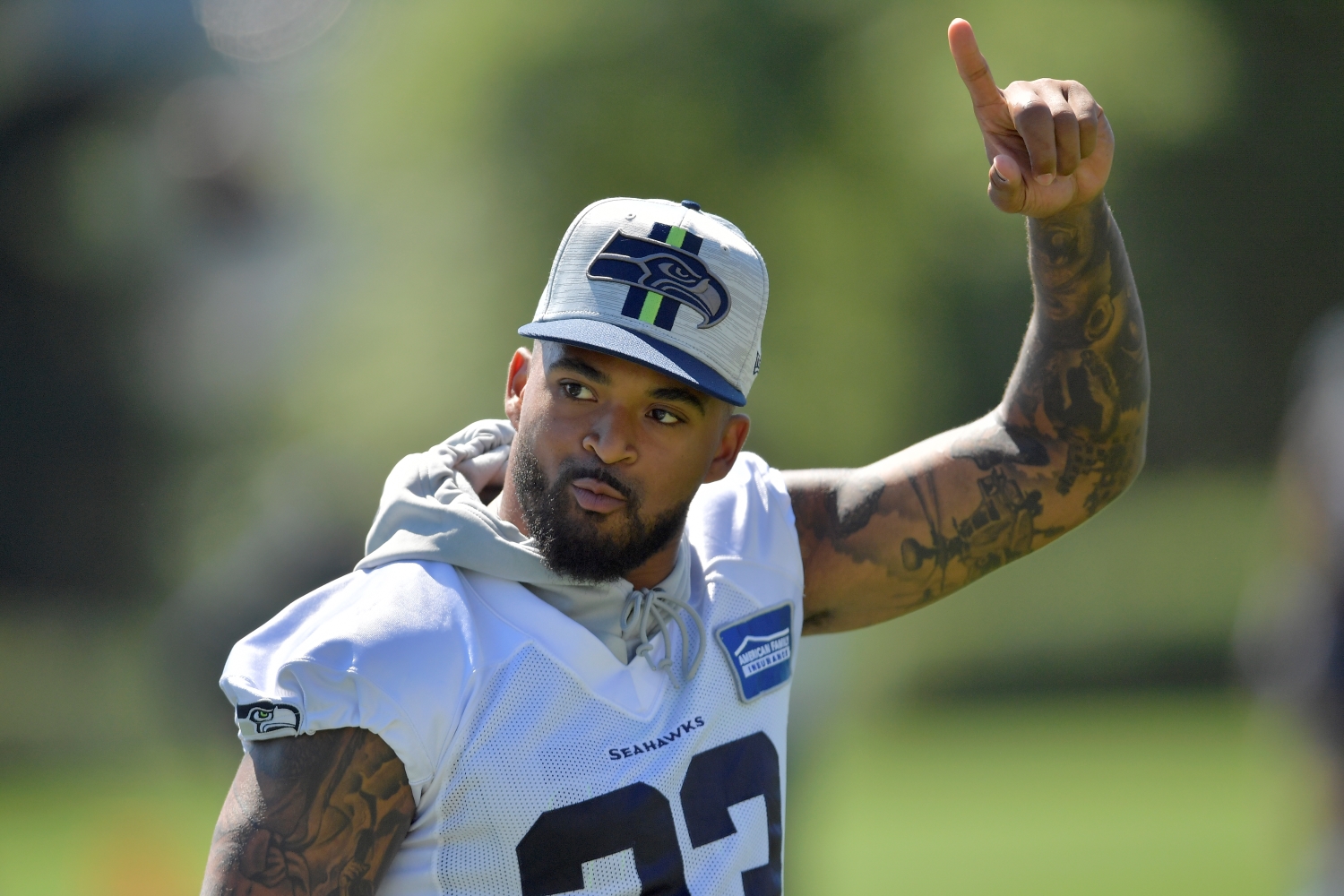 As much as Pete Carroll may love having a bonafide star on the back end of his defense, it's clear the Seahawks won't let Adams dominate them at the negotiating table.
In fact, the impending free agent has forced his team to make a final decision about his future in Seattle.
"More than a week after making reportedly a final offer to the fifth-year safety and with no plans to budge, a league source tells PFT that the team is truly done negotiating with Adams," Mike Florio of Pro Football Talk reported Sunday. "They believe they've made a fair and appropriate offer, and that if he doesn't want to accept it, he can play out his option and get franchise-tagged twice, for 2022 and 2023."
Justin Simmons reset the safety market this offseason by signing a four-year, $61 million contract extension with the Denver Broncos. He received $35 million guaranteed and will make an average annual salary of $15.25 million through the 2024 season. The Seattle Times reported the Seahawks' final offer to Adams included about $38 million guaranteed and $17.5 million total annual compensation.
Based on Florio's update, Seattle has seemingly reached a breaking point with the star defensive back. Adams deserves a raise, but he obviously has a different number in mind than his current employer.
Will he cave and accept the Seahawks' final offer? Will he hold out if he doesn't have a long-term deal in place? Or could Adams play out the year and weigh his options after the season?
Ultimately, the uncertainty about his future in Seattle shows exactly why the front office deserves criticism for making the trade in the first place.
The star safety's complicated contract situation should shed a brighter spotlight on John Schneider
John Schneider got off to a fantastic start in Seattle. Thanks to his strong work in the draft, the Seahawks built a championship core of homegrown stars like Russell Wilson, Richard Sherman, Bobby Wagner, Earl Thomas, and Kam Chancellor.
But Schneider's early success doesn't take away from the fact that he's made some equally poor decisions during his tenure as GM. Besides missing on too many top picks in recent years, the 50-year-old executive has squandered valuable draft capital on trades that didn't ultimately pan out for the Seahawks.
Giving up first-, third-, and seventh-round picks for Percy Harvin proved to be an unwise investment. Although the talented wideout scored a kick return touchdown in Super Bowl 48, he played a total of six regular-season games for the Seahawks before he got traded for a conditional mid-round pick.
Schneider also deserves criticism for the Jimmy Graham deal. Seattle parted ways with starting center Max Unger and a 2015 first-round pick for the talented tight end. However, Graham never came close to making the same impact he did in New Orleans. After averaging 89 catches for 1,099 yards and roughly 12 touchdowns per season from 2011-14, he only averaged 57 receptions for 683 yards and six touchdowns in three seasons with the Seahawks.
As for Adams?
It's impossible to overlook that he almost posted double-digit sacks as a safety during the 2020 season. If you're looking for someone who can stop the run, blitz the quarterback, and make an impact on arrival, he's your guy. But with only two interceptions in 58 regular-season games, can we really call him a complete player?
Adams simply doesn't excel enough in coverage to earn that label. Yet the Seahawks paid quarterback-level compensation for someone who clearly has his sights set on getting that type of money.
Once again, it looks like Schneider has made a massive miscalculation.
He better hope Jamal Adams comes to his senses and realizes a $17.5 million salary is more than fair. Otherwise, the Seahawks should start making backup plans for the safety position.
All statistics courtesy of Pro Football Reference. All contract data courtesy of Spotrac.