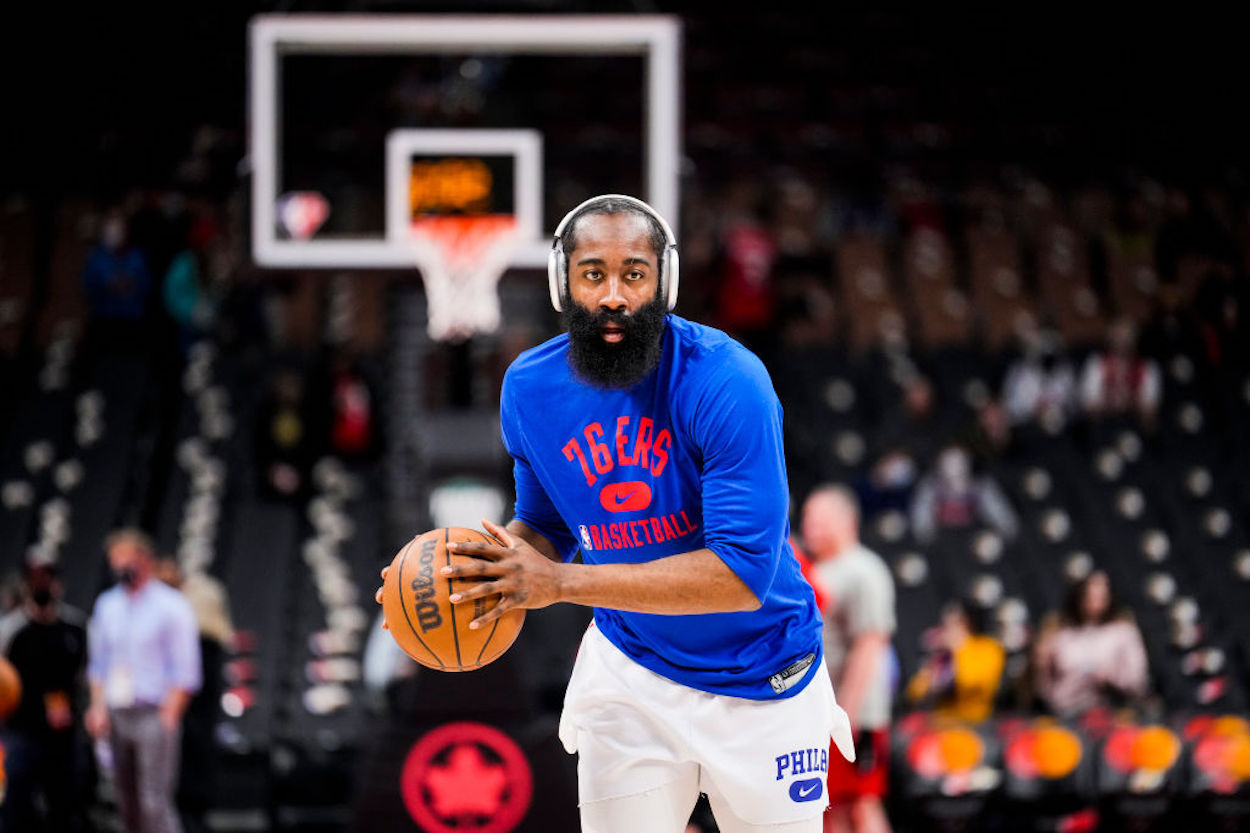 James Harden's Risky Comments About Playoff Pressure Will Make Him Look Like Either a Genius or a Fool
James Harden claims that he's not feeling the heat ahead of the playoffs, but that very statement can put even more weight on his shoulders.
At this point, no one can debate James Harden's overall skill. The bearded guard is one of modern basketball's purest scorers; if you need two points, it's a good idea to put the ball in his hands. With that being said, though, he'll need to step up during the 2022 NBA Playoffs if he doesn't want to let Joel Embiid and the Philadelphia 76ers down.
But, even with the postseason on the horizon, Harden doesn't sound too concerned about any potential pressure. If you take him at his word, the playoffs won't be any different than another night at the office.
While quotes that emerge from athlete press conferences should always be taken with a grain of salt, Harden is rolling the public relations dice with his comments. Depending on how things play out, he'll either look like a genius or a fool.
James Harden claims that he's not feeling any pressure ahead of the 2022 NBA Playoffs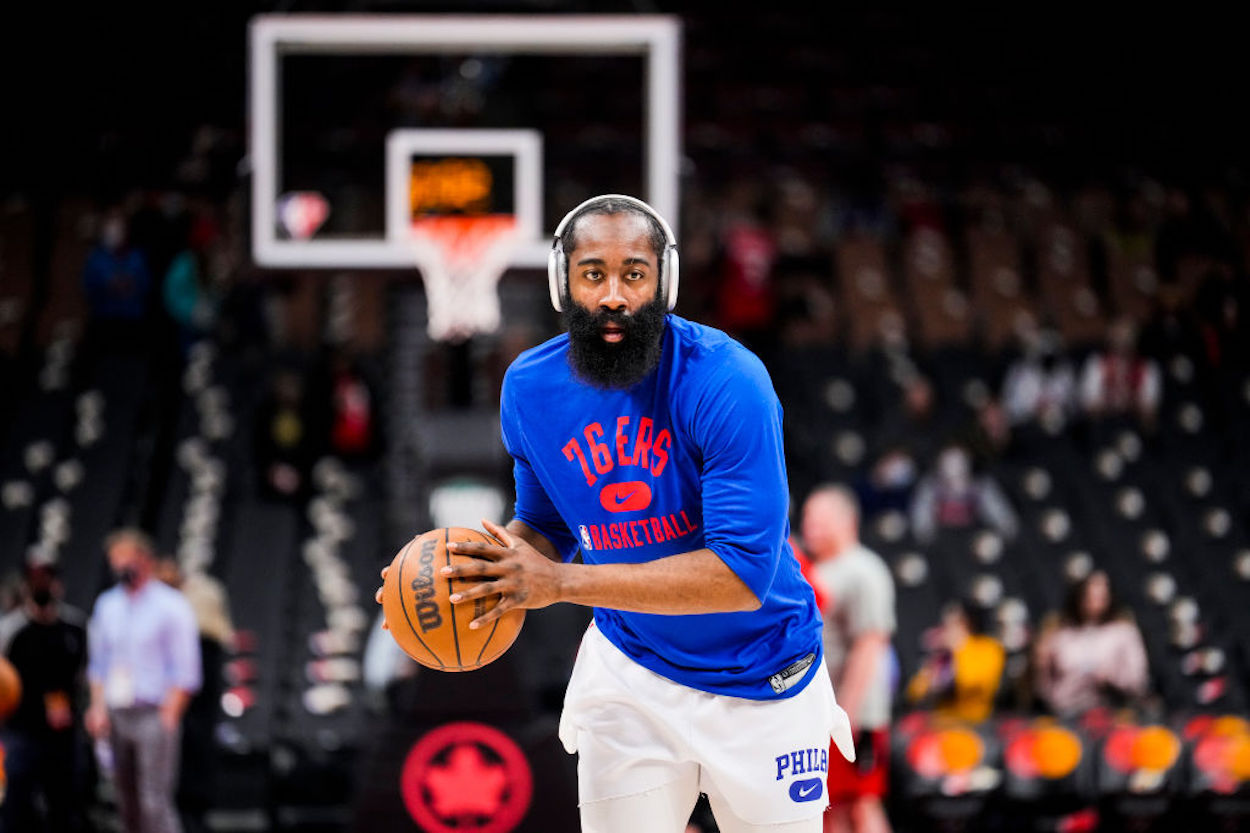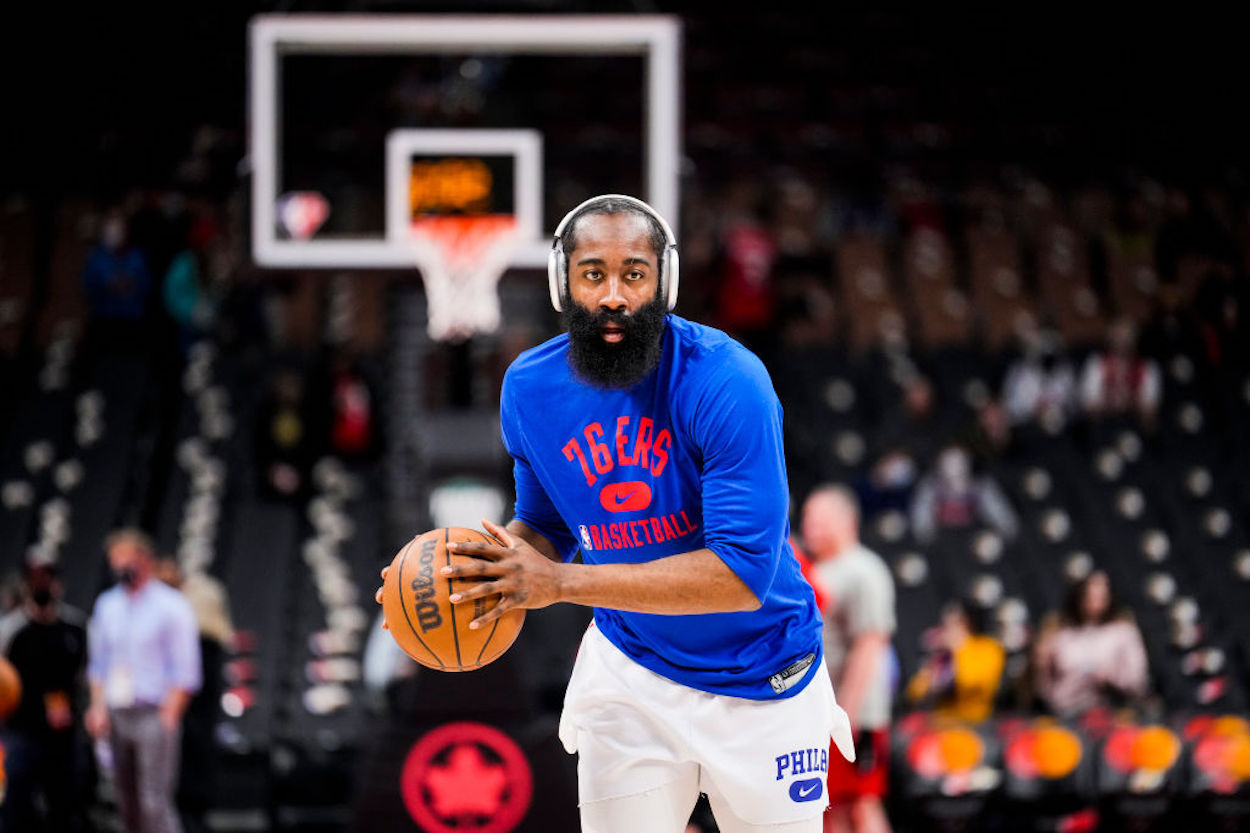 If you're a professional athlete, you have to be well acquainted with pressure. While every game has high stakes, things ramp up even further in the postseason, when a few bad performances can undo an entire year's worth of work.
That reality can be crippling; we've seen countless teams choke, commit errors, or look generally tight in must-win situations. Sixers fans, however, shouldn't expect any of that from James Harden when Philly travels up to Toronto.
"Pressure, no. I feel good," Harden said after a team practice, according to ESPN's Tim Bontemps. "I'm ready to hoop. There's nothing to it."
The guard, of course, has never been shy about talking a big game, especially in Philadelphia. After arriving in Pennsylvania, he told reporters (h/t Kyle Neubeck of The Philly Voice) that he "needed to be around guys that I know want to win" and that "the opportunity to win is now." It would be quite an abrupt change if, on the eve of the playoffs, he started to express some doubts about the Sixers' chances.
Harden, of course, is under incredible pressure this postseason, and his performances will shape the narrative
Obviously, we can't know what's going on in James Harden's head and assess how he's really feeling ahead of the 2022 NBA Playoffs. It is safe to say, however, that the guard is facing a great deal of pressure.
The most apparent source of that pressure comes from the way Harden arrived in Philadelphia. The 76ers gave away multiple pieces, including two first-round picks, to bring the Bearded One down I-95. The obvious subtext to that deal was that Philly had fallen short in the past and needed a missing piece to truly chase a championship. Enter Harden, hoping to make a difference.
The "missing piece" line also leads us to another piece of the Harden narrative: postseason success. For all of the guard's individual statistics and regular-season success, he's never put it all together in the playoffs. Beyond the fact that the guard lacks an NBA championship — you could argue that he can't shoulder all of the blame for that reality — his postseason performances have left something to be desired.
Across 137 career playoff games, Harden has averaged 23.3 points and 6.0 assists per outing. Those might seem like solid numbers, but they don't tell the entire story. As Zach Lowe explained on an episode of The Lowe Post, the guard puts big numbers in (relatively) meaningless situations, like the dying moments of a blowout or in a low-stakes game in a 3-1 series. When his team needs a big-time performance, he's struggled to make an impact.
Lastly, it's worth noting that the 76ers' series with Toronto will also heap a bit more pressure onto Harden's plate. Matisse Thybulle won't be able to play in Canada, stretching Philly's limited depth even further. The Raptors have also been a bad match-up for El Chapo due to their tough defensive play and overall length.
All of that combines to create a perfect narrative storm for Harden. If he can step up, he'll answer several questions at once. Should he falter, though, he's going to hear it from everyone in Philly, not to mention Stephen A. Smith and company.
Circling back to the guard's claim that he's not feeling the pressure, let's consider how that works within those same narratives.
Let's say that the guard doesn't feel the pressure and takes the postseason by storm. That will combine to paint a new picture of Harden; he'll be cool, calm, and collected and, having delivered in the clutch, look like a hero. There's a special place in the sports pantheon for those who deliver on postseason guarantees, and without specifically promising anything, Harden would still have made a bold statement and followed through.
Now, consider the opposite outcome. If Harden lays an egg and the 76ers crash out of the playoffs, it's safe to assume his comments about pressure will come back to haunt him. Since he's already considered somewhat aloof, Thursday's quote will only further that perception. He'll be painted as someone who knew he had a player option in his back pocket and therefore didn't care about letting his team down.
If you ask Harden himself, he'd probably contend that he doesn't care what people say about him. While that may be true, perception eventually becomes reality.
Like it or not, his comments ahead of the 2022 NBA Playoffs are going to affect how we collectively view Harden. His words will either be a justified gamble or a major PR mistake.
Stats courtesy of Basketball-Reference