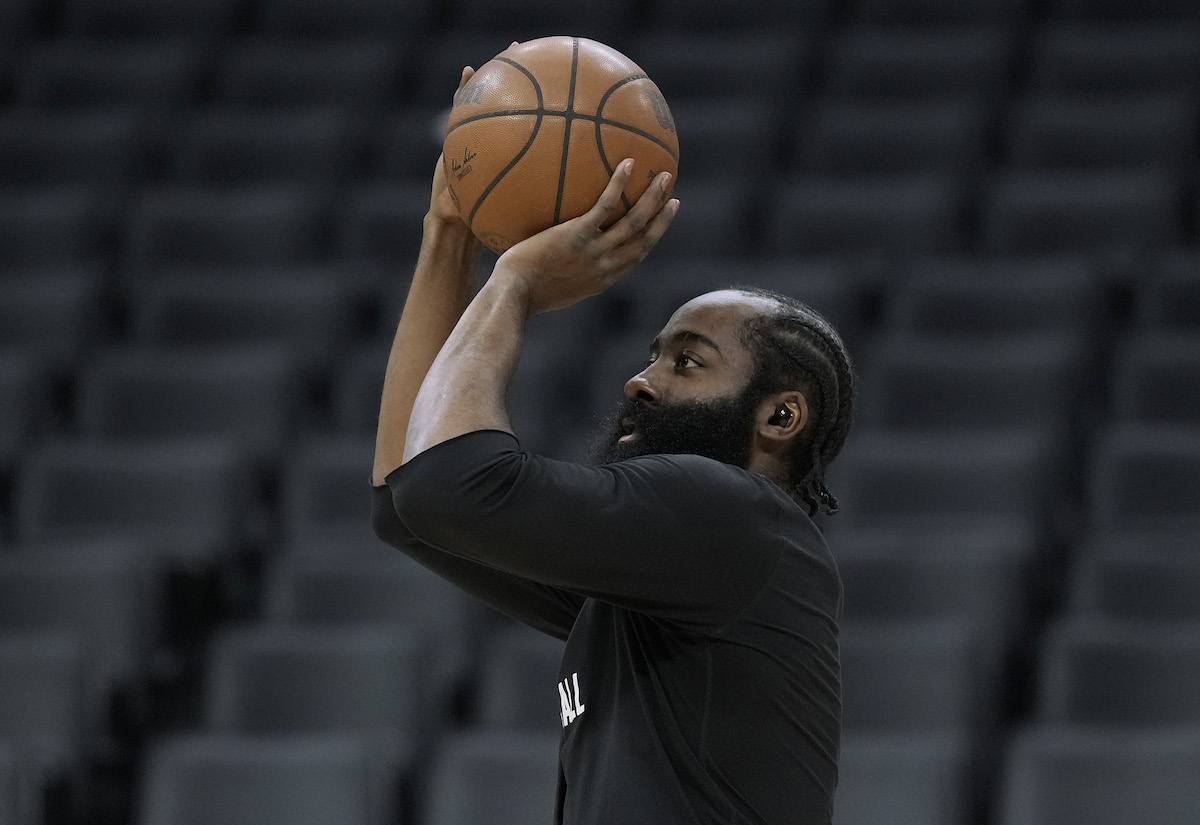 Is James Harden Still the NBA's Most Productive Isolation Scorer?
James Harden has long been viewed as the most productive isolation scorer in the NBA. Is that still the case amid a tumultuous season for the bearded guard, or has someone taken his throne?
Precious few skills are as prized within NBA circles as the ability to break down a defender in a one-on-one situation, dropping them to their knees and shattering their ankles before rising and firing for an isolation bucket that ends with that sweet, sweet swishing sound.
It's why Kyrie Irving and Jamal Crawford, among many others, garner such universal respect from their peers — purely from a skill perspective, in one of those cases. It's why displays of isolation mastery sit right alongside rim-rattling alley-oop slams and game-winning buzzer-beaters in the hierarchy of SportsCenter highlights. It's why James Harden remains worth all the trouble despite pushing his way out of not one, but two organizations in the last two seasons.
The bearded shooting guard has reigned supreme as the NBA's leading isolation wizard (note the lowercase letters; Bradley Beal is the leading isolation Wizard) for years, pushing the limits of the rulebook with his shuffle-step and step-back three-pointers. Yes, the same ones he immediately tried to teach Joel Embiid upon taking his follicular forest to the Philadelphia 76ers.
But is that still the case in a tumultuous 2021-22 campaign filled with injuries and location changes?
Methodology for determining the NBA's best isolation scorers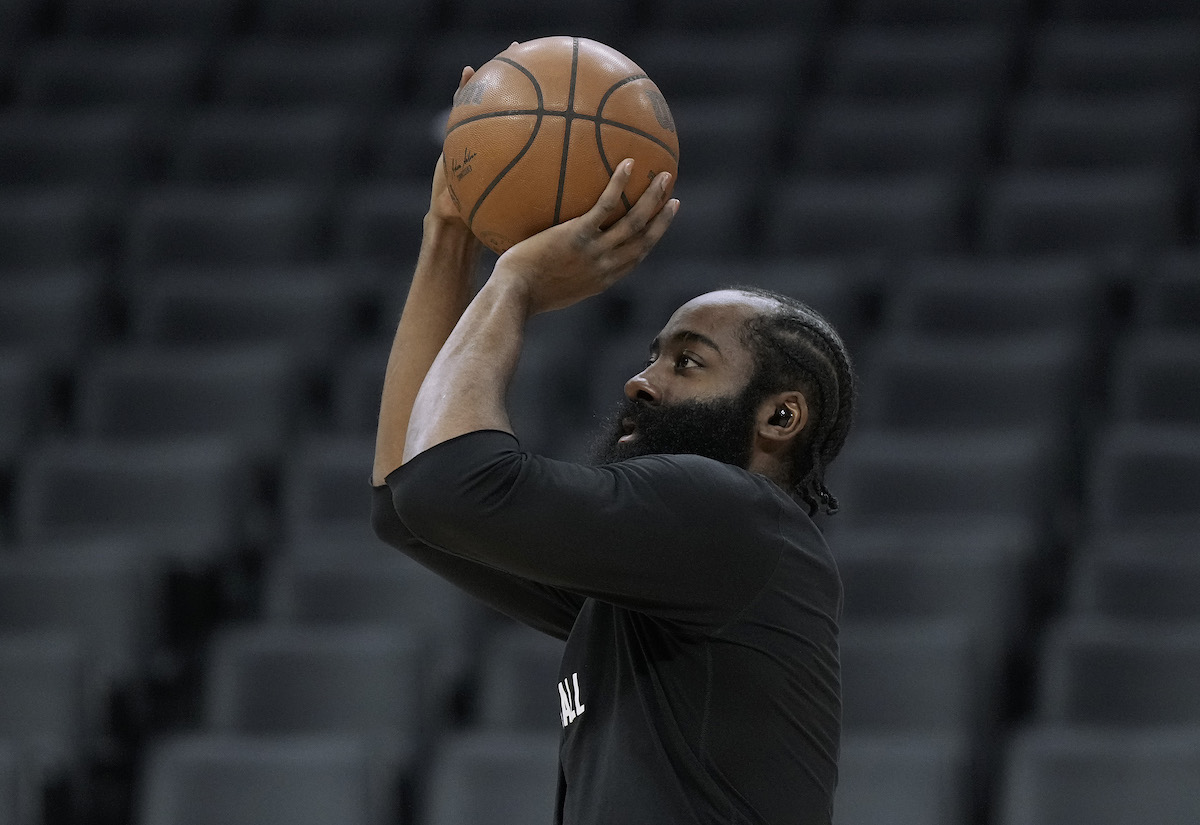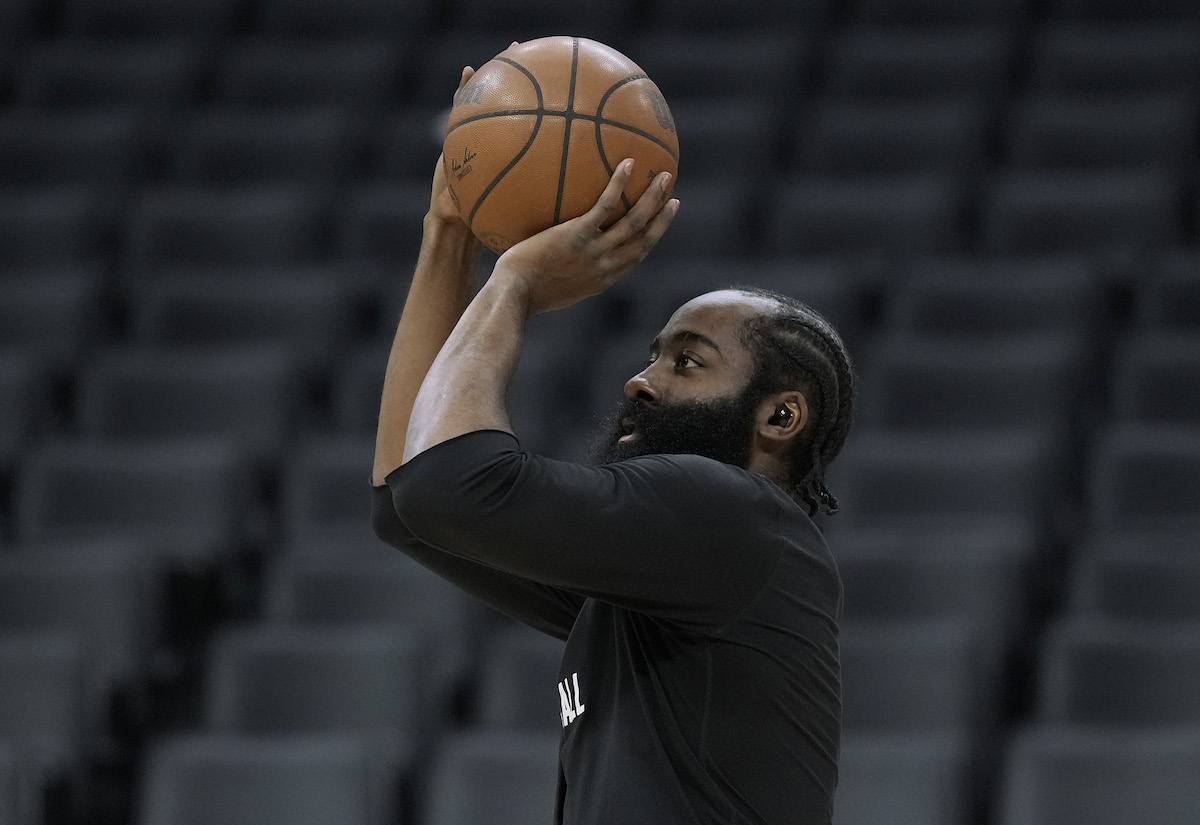 Let's turn to the numbers.
The NBA as a whole has produced 0.894 points per isolation possession (PPP) during the 2021-22 season, so that's the baseline. By comparing an individual's PPP to that league average, we can see how much more or less productive he is on a per-possession basis. Multiply that difference by the number of possessions used, and we arrive at the crucial metric for our rankings: points above average.
Reggie Jackson of the Los Angeles Clippers will serve as our example because he's in dead last among the 206 qualified players (at least 10 such possessions on the season):
Jackson is scoring 0.732 PPP in isolation
He's scoring 0.162 fewer PPP than the league average
He's used 157 isolation possessions
He's at -25.43 points above average
Essentially, a league-average isolation scorer would be expected to score 25.43 more points than Jackson actually has with the same number of possessions. That's … not great for either him or the Clippers. He's actually in the 25th percentile for per-possession efficiency, but that below-average mark coupled with his high volume pushes him to the bottom of the leaderboard.
Conversely, the following five players edged out Shai Gilgeous-Alexander, Donovan Mitchell, Karl-Anthony Towns, Jimmy Butler, Darius Garland, Miles Bridges, Ja Morant, Nikola Jokic, Tyrese Haliburton, and De'Aaron Fox for the featured spots.
5. Jrue Holiday, Milwaukee Bucks: 24.92 points above average
Possessions: 128
Points Per Possession: 1.1 (88.9 percentile)
Giannis Antetokounmpo draws most of the headlines for the Milwaukee Bucks, and rightfully so. Khris Middleton is the running mate joining him as an Eastern Conference representative at this year's All-Star festivities, though a reasonable argument can be made that the honor should've gone to Jrue Holiday instead.
Holiday, however, is the clear-cut isolation star on the Bucks, outpacing both Middleton (6.41 points above average) and Antetokounmpo (9.07) for the team crown.
His game might not be particularly flashy, but he makes the most of each touch, coupling physicality with ball-handling skill to create the tiny openings on which he can capitalize.
He's always excelled at creating looks for himself without a screen, often with a spin arguably bested by only Pascal Siakam, and the impact goes beyond his own scoring numbers. The 6-foot-3 standout is able to generate plenty of corner threes for his teammates on drive-and-kicks when the help defender has no chance but to compress in toward the paint.
4. Stephen Curry, Golden State Warriors: 29.22 points above average
Possessions: 96
Points Per Possession: 1.2 (95.2 percentile)
Sure, Stephen Curry is struggling with his shot relative to his own lofty standard. He's drilling just 42.7% of his field-goal attempts and 37.9% of his shots from beyond the arc. The latter is his first time under 40% as an NBA player, excluding an injury-shortened 2019-20 in which he logged just five appearances.
But put him in an isolation setting, and the defender doesn't stand a chance.
Some players move with the ball in their hands; Curry dances.
He does most of his damage operating within the Golden State Warriors' nuanced offensive sets, running a relocation-based system that's virtually impossible to replicate. But when he gets a chance to show off his dribbling acumen in an end-of-shot-clock scenario, well, that's when you can expect a highlight that features him running back down the court before the ball has even tickled the twine.
3. Kevin Durant, Brooklyn Nets: 30.62 points above average
Possessions: 175
Points Per Possession: 1.07 (84.6 percentile)
Surprised? Don't be.
Kevin Durant has long been one of the NBA's deadliest scorers, capable of putting up gaudy point tallies without ever breaking a sweat. He thrives in every area on the offensive end, knocking down catch-and-shoot attempts, scoring on cuts, and putting on isolation exhibitions whenever head coach Steve Nash hasn't drawn up anything else.
With an underexaggerated 6-foot-10 frame and arms that can only be described as Pterodactylian, Durant can shoot over the outstretched mitts of any defender fast enough to keep up with him. When Brooklyn generates a switch that leaves a poor, overmatched big in the blender, it's game over.
Until Durant hangs up the sneakers, he'll be a matchup nightmare who leaves almost every opponent trudging back down the floor in a somnambulatory state after another failed defensive effort.
2. James Harden, Philadelphia 76ers: 54.75 points above average
Possessions: 336
Points Per Possession: 1.06 (83.2 percentile)
While Harden is listed as a member of the Philadelphia 76ers, all of this production came before a hamstring injury — the validity of which is still being questioned — ended his brief but, perhaps not always for the right reasons, memorable tenure with the Brooklyn Nets.
And while so many of the headlines generated in the Big Apple were of a negative variety as Harden struggled to adjust to the NBA's foul-call changes at the beginning of the season and never appeared fully locked-in, he still excelled in his pet area.
Few scorers have ever been better in a one-on-one setting. Knock the aesthetic nature of his game as you will. Criticize his whistle-drawing histrionics. He still operated within the rules defined by the Association, shaping them advantageously and turning himself into a uniquely unstoppable isolation force.
That was true last year when he scored 1.09 points per possession in such sets, and it's true again this season.
1. DeMar DeRozan, Chicago Bulls: 57.65 points above average
Possessions: 241
Points Per Possession: 1.13 (91.3 percentile)
DeMar DeRozan is on an absolute tear, one that has him brushing shoulders with none other than Michael Jordan, and his streak of 35-plus-point games has featured a magnification of what he's been doing all season for a Chicago Bulls squad pushing toward the top of the Eastern Conference standings.
For years, DeRozan has resisted the NBA's near-universal shift away from mid-range jumpers. He's continued to get to his spots near the elbows, stopping on a dime and firing with a high release from what's supposed to be a low-efficiency zone.
Expect for him, it's anything but low-efficiency.
DeRozan is drilling 54.7% of his jumpers from between 10 and 16 feet. On even longer two-pointers, his accuracy still sits at a stellar 46.8%. And when you're reliant upon such a high frequency of isolation play, that's not just a positive so much as a necessity.
Last year, the USC product used 3.0 isolation possessions per game and posted 1.2 PPP. He's been slightly less efficient this year, but dropping to 1.13 PPP has been more than canceled out by the uptick to 4.4 such possessions per contest.
That unfathomable combination of volume and efficiency has allowed him to untangle the crown from Harden's beard and affix it firmly to his own head.
All stats, unless otherwise indicated, courtesy of NBA.com and Basketball Reference and accurate as of Feb. 17.