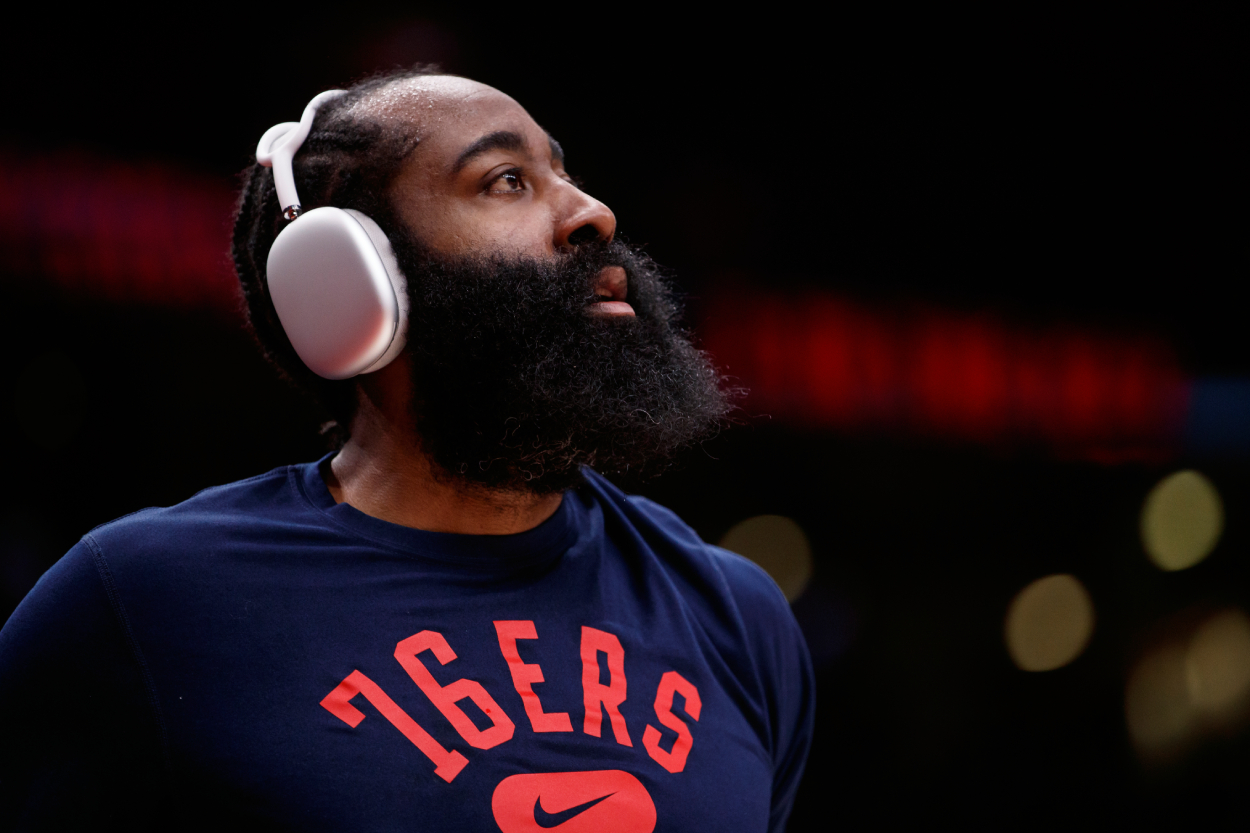 James Harden Declared 'Done' by Stephen A. Smith: 'That Brother Is No More'
James Harden is no longer the player he used to be, and it is showing in the playoffs. In fact, Stephen A. Smith said the Philadelphia 76ers star is "done."
It's always difficult to watch players we love decline into shells of themselves, and that appears to be what's happening to James Harden.
The 2017-18 NBA MVP no longer has the quickness off the dribble he used to have, which makes it harder for him to get separation from his defender. He's still a talented scorer, but he's no longer dropping the numbers he used to when he played for the Houston Rockets.
And after Harden's recent playoff game in which the Philadelphia 76ers lost to the Toronto Raptors, ESPN's Stephen A. Smith had some strong comments about his declining abilities. Smith said Harden is "done."
Stephen A. Smith says James Harden is "done"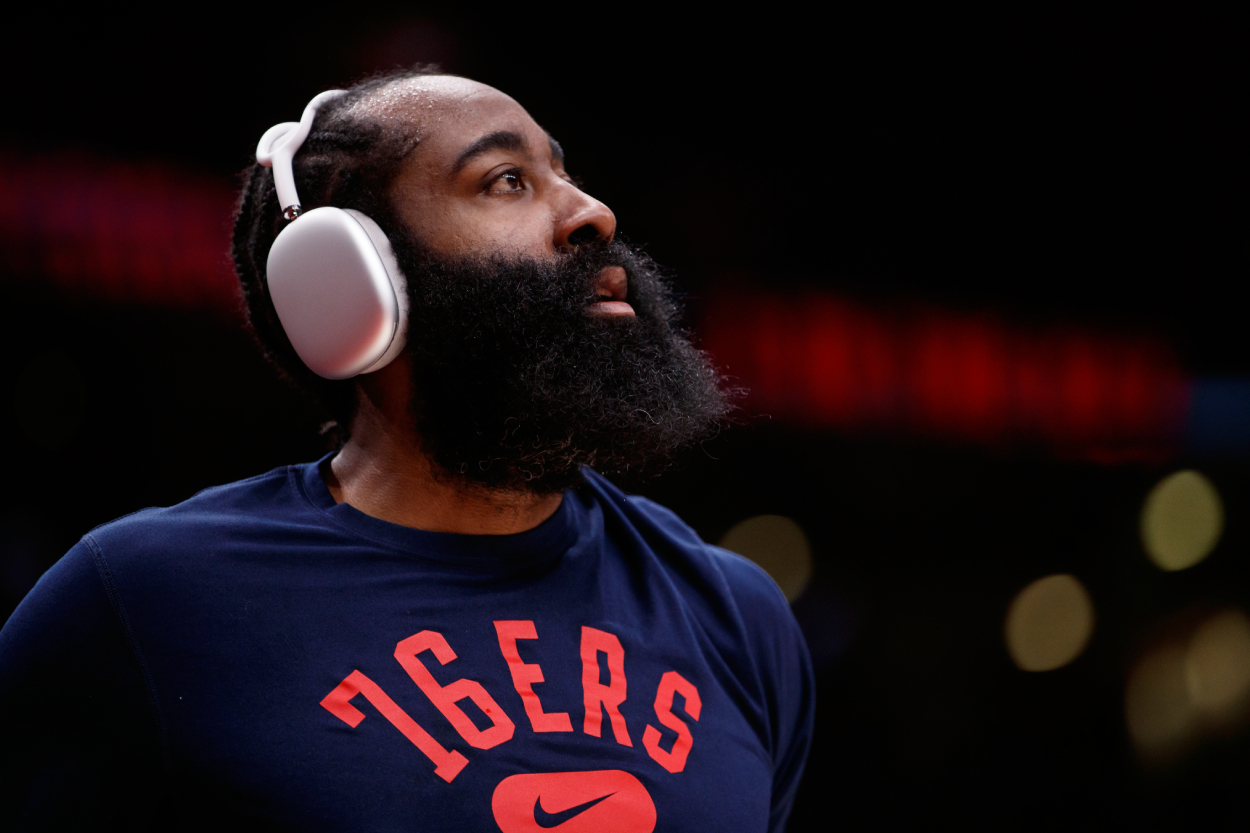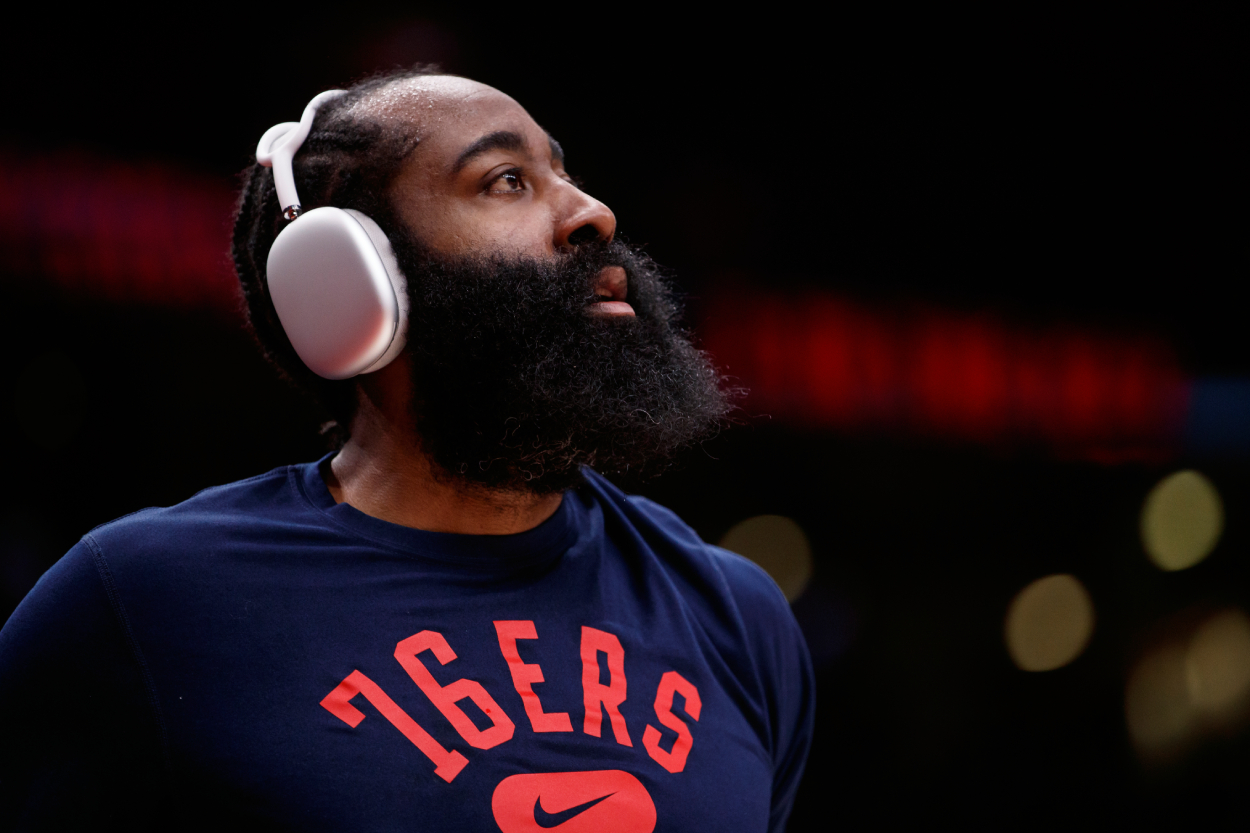 The 76ers have a 3-1 lead in their first-round playoff series against the Toronto Raptors, but James Harden hasn't looked like … well, James Harden.
He's averaging just 19.3 points on 37.5% shooting in the series, and in Philly's Game 4 loss, he had 22 on an atrocious 29.4% shooting. He also made just two of his eight three-point attempts and turned the ball over four times.
Following yet another poor shooting performance, Stephen A. Smith had some strong comments about The Beard.
"James Harden looks done," Smith said on the April 23 episode of NBA Countdown. "… He's not a scrub; he can still play. He can average over 20.0 [points] and 8.0 [assists] for you. That's not what I mean when I say he's done. I'm talking about the James Harden that we saw in Houston: That brother is no more. He's not getting the level of separation that he once [did] … because he just doesn't have the quickness."
Despite Harden simply not having the athleticism he used to have (which may be due to the hamstring injury he suffered last season with the Brooklyn Nets), Smith believes the three-time scoring champ still has a lot to prove in these playoffs. That's especially the case now that Joel Embiid is battling a thumb injury.
James Harden needs to pick up his play for the 76ers
James Harden has had a plethora of chances to win an NBA championship, but he has fallen short every time. He's now in another great spot, as he's playing with an elite player in Joel Embiid, but it's not going to come without some hard work.
Embiid is playing through injury, so it's time for Harden to step up.
No, he's no longer the isolation king he used to be, but he's still great at drawing fouls and is dangerous within the flow of an offense. Harden is only shooting 39.1% from deep in the series against the Raptors. However, he's making 50.0% of his open threes.
If Harden can move the ball and knock down open shots when given opportunities, he can still be a dominant player. He just needs to play less isolation ball. The 10-time All-Star leads the league in isolation frequency in the playoffs thus far at 46.4%, and he's not only shooting 44.4% on those plays, but his turnover frequency is at 19.2%.
James Harden is still a great player, but if he wants to finally win a championship, it's time for him to change his style of play. As Stephen A. Smith said, that old James Harden is "done."
Stats courtesy of Basketball Reference and NBA.com