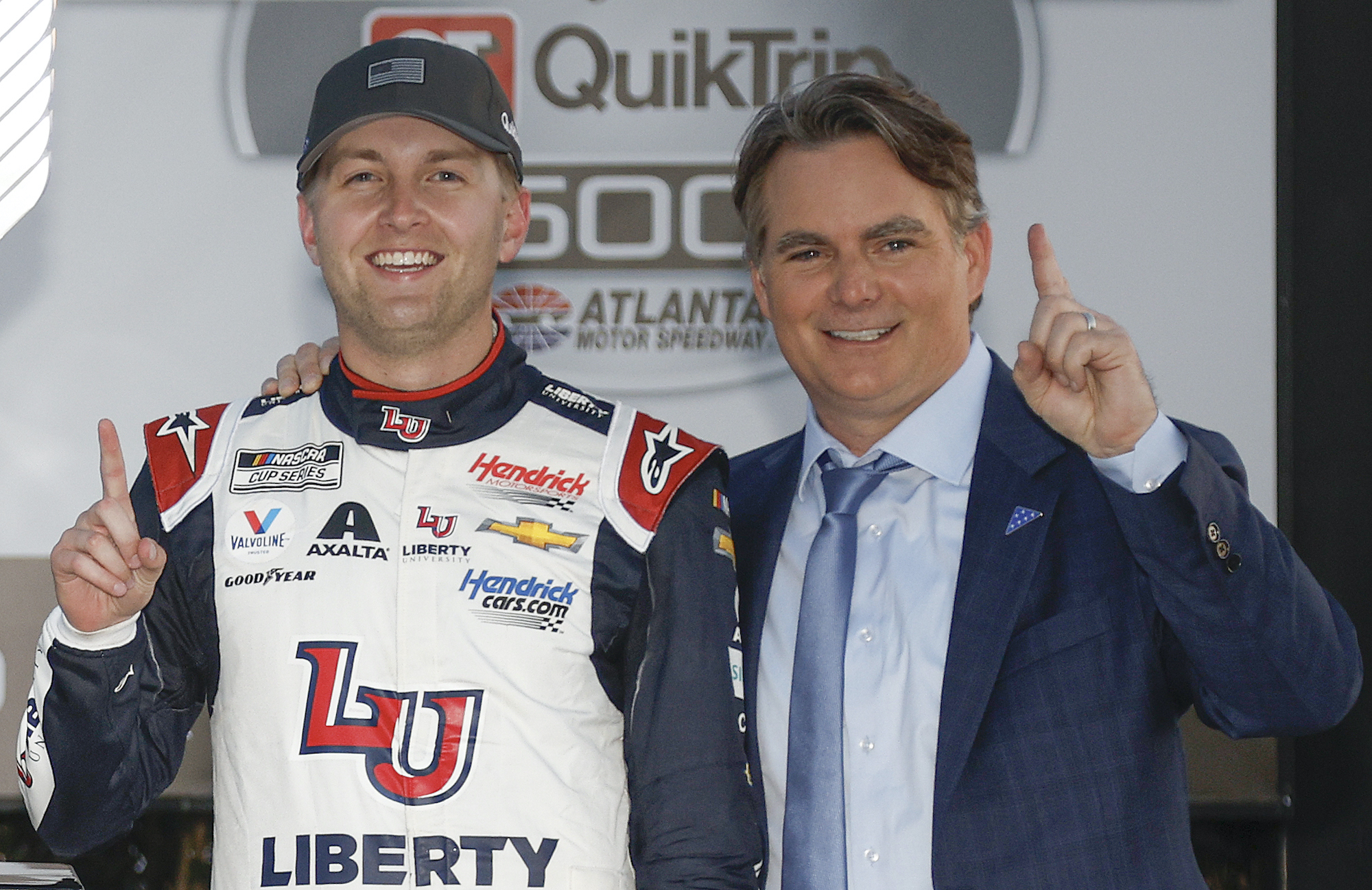 Jeff Gordon Surprisingly Reveals Behind-the-Scenes Details on Chevy Success Early in 2022 Cup Series Season
Jeff Gordon revealed during the Cup Series race in Atlanta why HMS and all of the Chevrolets have started fast in the 2022 Cup Series season.
After last season, Jeff Gordon left the Fox broadcast booth to work full-time as vice chairman at Hendrick Motorsports. This past weekend the four-time Cup Series champion returned to work with his former partners Mike Joy and Clint Bowyer as a guest analyst. 
Interestingly, during the first stage of the race, Gordon shared some information he's learned at his new gig and revealed one reason why the Chevrolets have been running so well to start the 2022 NASCAR Cup Series season.
Jeff Gordon has watched HMS continue success in Next Gen car
NASCAR insisted that introducing the Next Gen car in 2022 would level the playing field. With all teams building the cars from vendor-supplied parts, the theory was that the cars would be much more similar than in the past, and that change would allow the drivers to determine the outcome of races. 
The early-season action has unquestionably had various teams racing up near the front through the first five races and has included a pair of first-time winners in Austin Cindric at the Daytona 500 and Chase Briscoe at Phoenix. 
While that variety has been refreshing for fans, Jeff Gordon has watched some familiar faces from his Hendrick Motorsports team make trips to Victory Lane, including Kyle Larson, Alex Bowman, and William Byron. 
Jeff Gordon provides behind-the-scenes look at Chevrolet's success early in 2022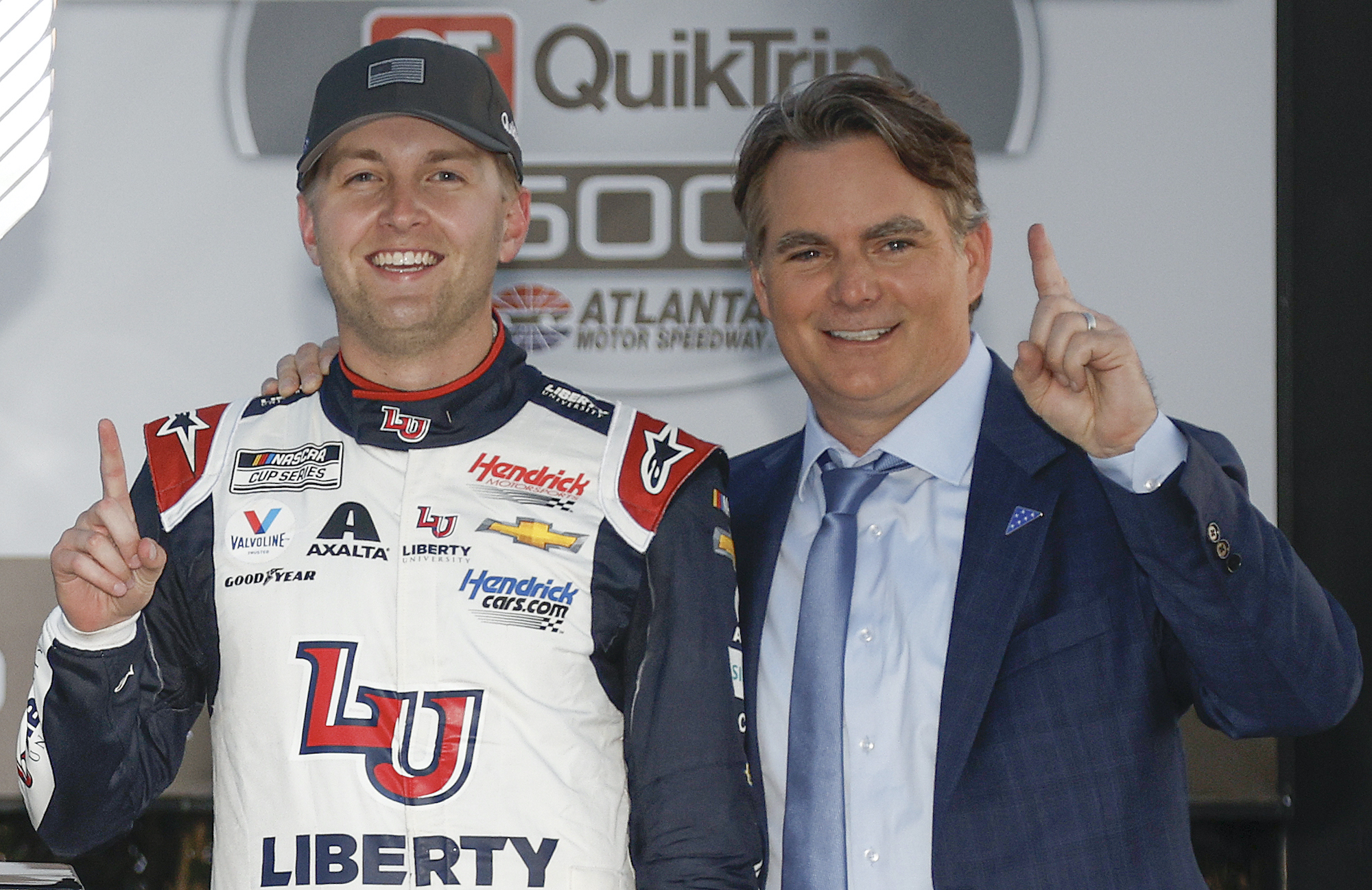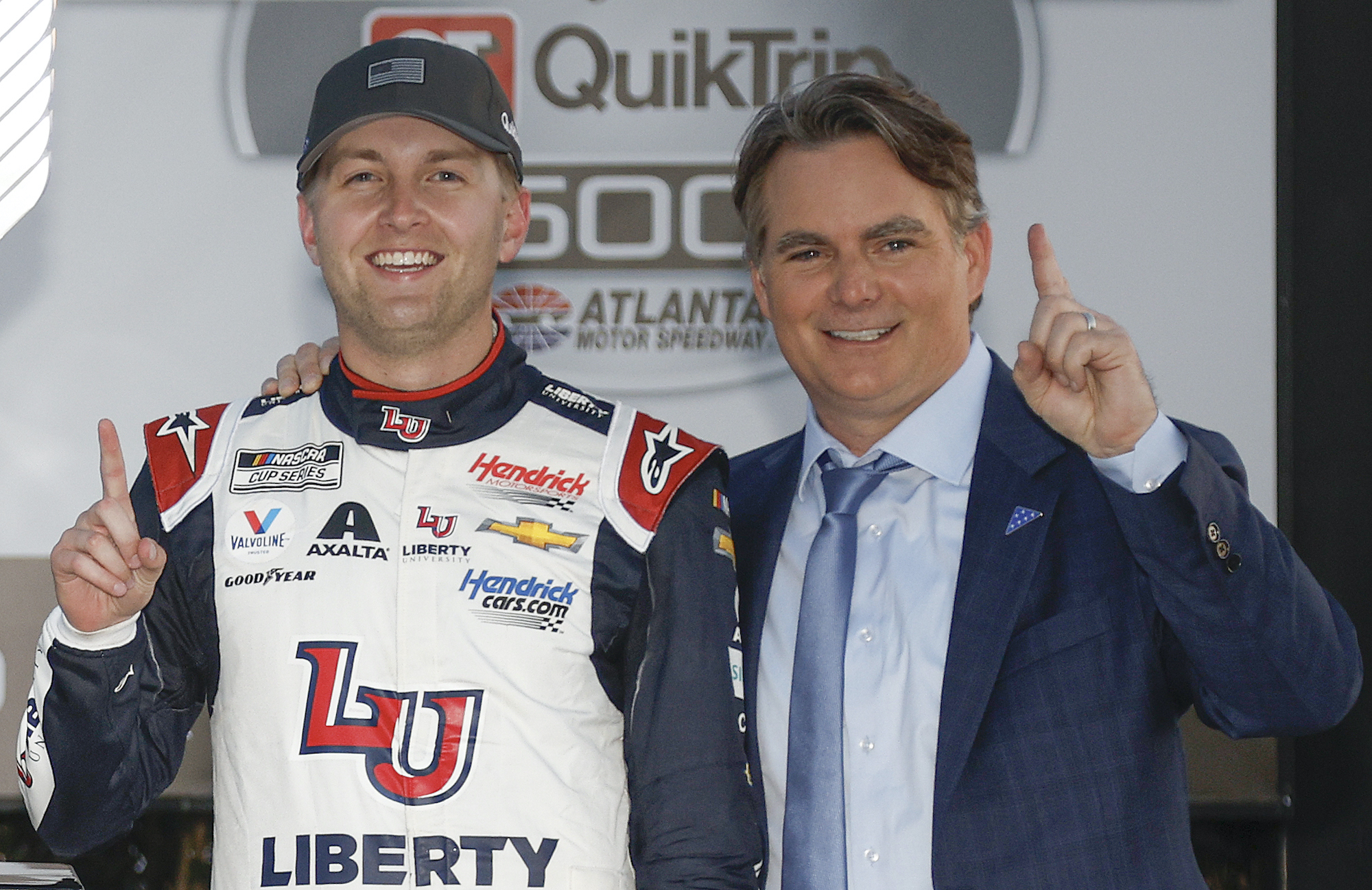 Sunday's race on the newly reconfigured track in Atlanta looked familiar to the first four races in 2022. With 30 laps to go in Stage 1, Chevrolets held the top three positions with Ross Chastain leading William Byron and Tyler Reddick. That running order served as the perfect time for Mike Joy to bring up the topic of how the smaller Chevrolet teams are benefitting from an "unprecedented level of cooperation" between the Chevy teams. 
Jeff Gordon, whose work with HMS allows him access to a wealth of information, elaborated on the situation.
"I think Chevrolet has really doubled down their commitment in NASCAR and how they can support all the race teams," Gordon explained. "But it's not just the big three that we talk about with Childress and Hendrick and Trackhouse. It's all the way through the field. The more you can keep that communication and data and different types of information streaming to all of the teams — whether it be the wind tunnel, CFD, or simulation — the better all your teams are going to be and contribute." 
Chevrolets off to a fast start in 2022
The cooperation Jeff Gordon detailed, which is effectively a rising tide lifts all boats type of mentality, has worked well for the bowties to start the season. Ross Chastain has recorded three top-5 finishes in the first five races. He had three in all of 2021.
Chastain's Trackhouse teammate Daniel Suarez had a single top-five finish in 2021. He already has two this season. 
Tyler Reddick has had some tough luck in 2022 but has still managed a pair of top 10s. His RCR teammate Austin Dillon has already equaled his number of top-5 finishes in all of 2021 with one. 
Smaller team drivers, including Ricky Stenhouse Jr., Erik Jones, and Corey LaJoie have also seen improvements this year, including Jones and LaJoie each earning top-5s. LaJoie's fifth-place finish in Atlanta was a career-best.
HMS and its fleet of Chevrolets served notice to the Cup Series last year, winning an impressive 18 times. While it will undoubtedly be difficult for Gordon's crew to match that number in 2022, based on the early-season results, that number is every bit as attainable with all the Chevys in the field. 
And just like other sports, other teams pay attention to what the winning teams are doing. You can bet that the Ford and Toyota camps see what is happening at the track on a weekly basis and are trying to figure out a way to match that level of cooperation, and hopefully the success that comes with it. 
Like Sportscasting on Facebook. Follow us on Twitter @sportscasting19.