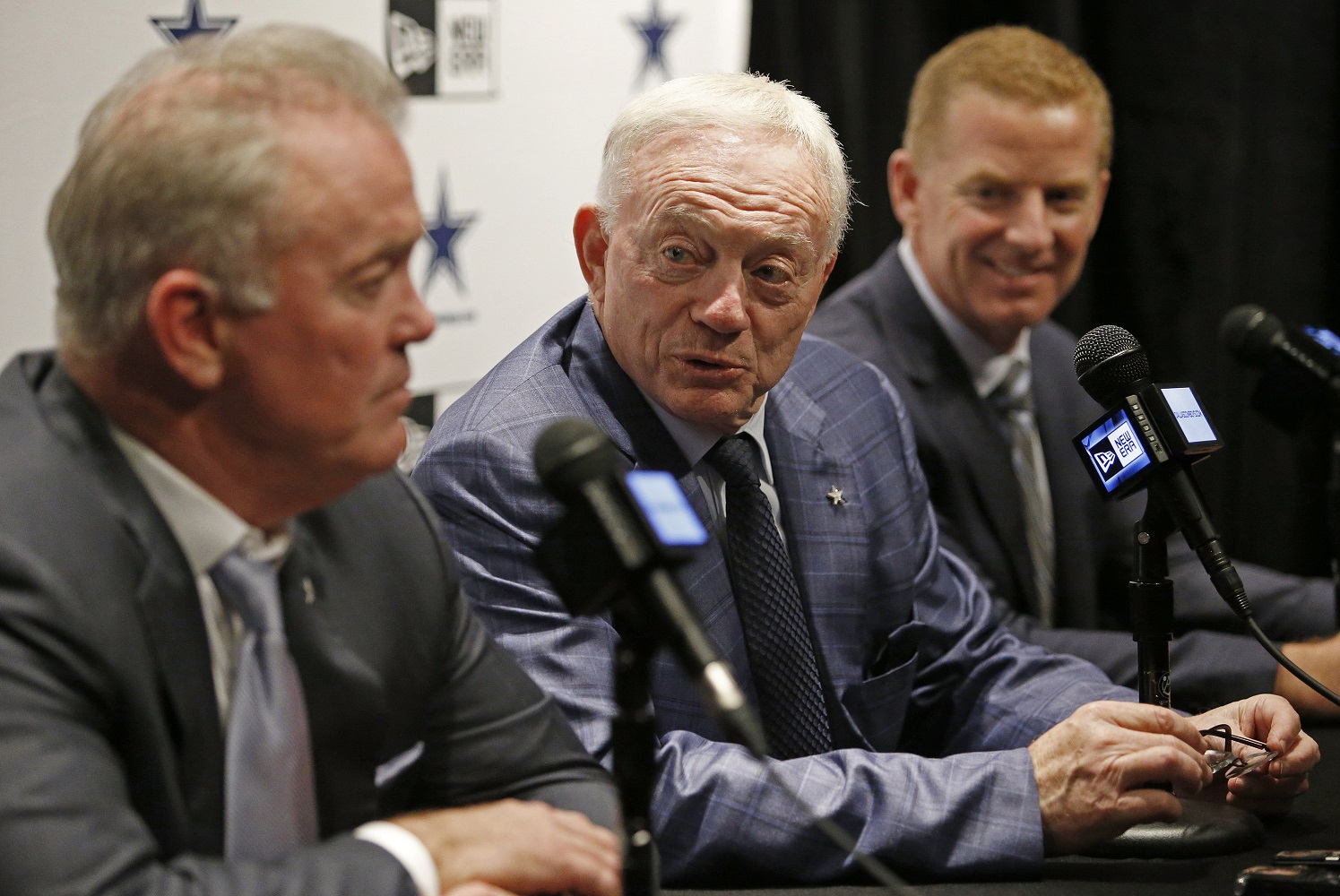 Jerry Jones' Dallas Cowboys Didn't Miss the Boat, or Yacht, on Jamal Adams
Dallas Cowboys owner Jerry Jones was reportedly on his yacht on the Alaskan coast when the New York Jets traded Jamal Adams.
The Seattle Seahawks surprised the NFL over the weekend by completing a trade for safety Jamal Adams. Disappointed Dallas Cowboys fans are lamenting the team missing the boat on the disgruntled New York Jets All-Pro. Some might even suspect it had something to do with Cowboys owner Jerry Jones being on the boat.
Assuming, of course, one would dare to call a $250 million yacht a "boat."
Jamal Adams lands with the Seattle Seahawks
Jamal Adams had been pushing hard for a trade ahead of his fourth NFL season out of LSU. The All-Pro safety had made it clear he wasn't happy playing for the New York Jets. Specifically, he was upset that the Jets weren't working with him on a long-term contract.
Adams, picked sixth overall in the 2017 draft, will be paid only $3.86 million this year, but that's on the back end of a four-year rookie contract worth $22.26 million. His fifth-year option will pay $9.86 million, but that'll be the responsibility of the Seattle Seahawks – though a renegotiated figure as part of a contract extension seems plausible.
The Seahawks pulled off a huge deal to land Adams over the weekend, ending weeks of speculation about his status. The Seahawks surrendered two first-round draft picks, a third-rounder, and safety Bradley McDougald, a five-year starter. Besides Adams, Seattle received a fourth-round pick in 2022.
Although the price was high, the Seahawks can justify the trade because they're contenders coming off an 11-5 season. Maybe Adams is enough of a difference-maker to guarantee Seattle a home game in the wildcard round of the playoffs at the end of this season. Or, Adams plus a little luck could equate to the best record in the conference and a first-round bye.
Dallas Cowboys owner Jerry Jones was at sea
It was no secret that Jamal Adams wanted to land with the Dallas Cowboys after having played his high school ball in Carrollton, half an hour or so to the north of AT&T Stadium. And the interest did appear to be mutual. Adding a potential 10-year starter to a franchise with just two losing seasons in the last 15 would contribute to staying competitive.
Money was certainly one hang-up for Cowboys owner Jerry Jones. The team had had to scrounge and save just to get back to $9.3 million in cap space for this season, still must resolve its situation with quarterback Dak Prescott next spring, and had faced pandemic-related uncertainty over future salary caps all the while that Adams was on the market.
So, how did Jerry Jones react with training camp about to open and Adams still on the market? According to the Dallas Morning News, Jones fired up his yacht and was reportedly seen on the Alaskan coastline near Juneau.
The $250 million Bravo Eugenia is Jones' most expensive toy other than the Cowboys. He closed on the four-deck, 360-foot vessel (the length of a football playing field and its end zones), named after his wife, in 2018. Its amenities reportedly include a gym, sauna, and massage room.
Jerry Jones didn't miss the boat, or yacht, on Jamal Adams
Vacationing on the Alaskan coast didn't cost Jerry Jones his shot at former New York Jets safety Jamal Adams once negotiations reached the critical juncture. We know that because the Dallas Cowboys owner conducted his franchise's entire 2020 draft from his yacht when the pandemic prevented NFL teams from gathering in Las Vegas as planned.
Jones likely could have called the International Space Station from his yacht if necessary, so reaching fellow NFL general managers wouldn't have been an issue.
According to Ian Rapoport of the NFL Network, Adams torpedoed whatever hope he had of landing in Dallas by reaching out to Cowboys players and asking them to lobby on his behalf. Jets general manager Joe Douglas figured out was happening and may have made up his mind to ship Adams as far away from Dallas as possible.
With Juneau not having a franchise yet, that destination happened to be Seattle. The fact that the Seahawks were willing to pay handsomely made it that much easier for the Jets to make the deal.