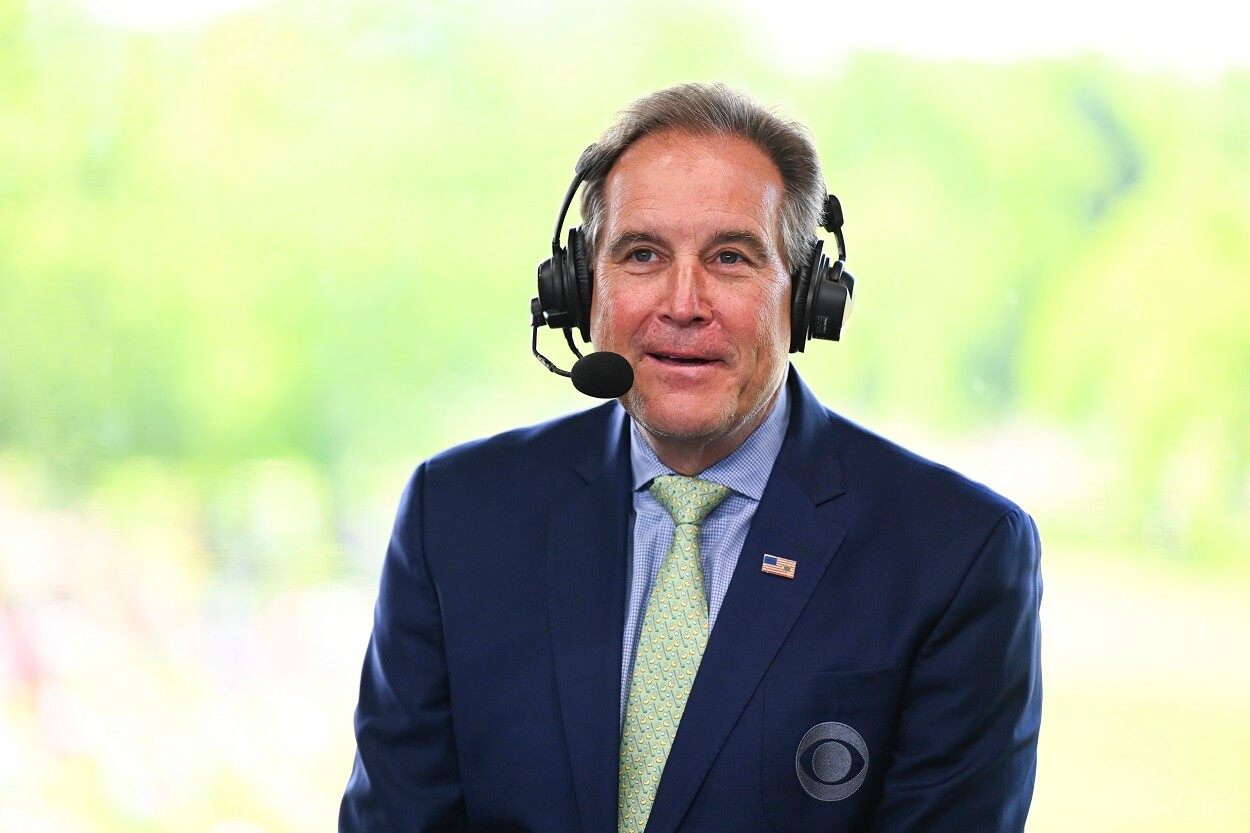 Jim Nantz Addresses Phil Mickelson Snub as Well as His Viral 'Shot' at LIV Golf During the Masters
Jim Nantz addressed a few issues people had about the Masters.
While PGA Tour superstar Jon Rahm won the Masters, several players from LIV Golf were a big part of the story at Augusta National this past weekend. And overall, I thought Jim Nantz, Trevor Immelman, and the rest of the CBS Sports golf crew did a fantastic job with the coverage. The same can be said for Scott Van Pelt and the ESPN team in the early coverage.
Could things have gotten awkward? Sure. Luckily, however, Brandel Chamblee wasn't on the play-by-play call, am I right? Despite the elephant in the room — or on the course as the case may be — that being the fact that several of the biggest names in golf play for a tour essentially run by the Saudi Arabian government — which doesn't have the most excellent record when it comes to human rights — Nantz or SVP or any other broadcaster could've gone off the rails. And they certainly would have been justified with any negative comments.
But, again, I thought everyone was as classy as can be when it came to discussing the LIV Golf guys. And overall, I thought the amount of coverage they were given was pretty fair as well. But not everyone agreed, especially as it pertained to Phil Mickelson during the final round.
Mickelson, of course, tied his personal best at Augusta with a 7-under 65 on Sunday to get himself into a tie for second with Brooks Koepka. Many believe he didn't get as much air time as he should have because CBS had it out for the LIV Golf guys.
But Jim Nantz says that wasn't the case as he addressed the topic in an interview with Sports Illustrated. He also clarified the comment that went viral over the weekend, one which many thought was a little dig at LIV Golf.
Jim Nantz says CBS didn't snub Phil Mickelson at the Masters
In an appearance on the SI Media With Jimmy Traina podcast, Nantz was given a chance to respond to the accusations that CBS snubbed Mickelson simply because he now tees it up for LIV Golf. And Nantz quickly and emphatically shot that down.
"I think if you went back and look at the full coverage on Sunday, including Sunday morning, the finishing up of the third round, our guys were really on Phil. Part of it is the optics; when you look at a leaderboard at the end, and you see that Phil's tied for second. You think, well, my gosh, they must have been on him all day," Nantz said.
"But with two holes to play, he was like tied for fifth with eight other guys at six under par. There was action happening everywhere. And at the end, the leaderboard looks like, well, he should have gotten that much coverage because he finished second. But you don't know how it's all going to play out, wash out in the end. There was no effort at all by anybody at CBS to treat anyone any differently."
If you recall, Mickelson birdied the 17th and 18th holes at Augusta on Sunday to get into that second-place position. So for those unaware, that's what Nantz was referencing when discussing how Phil was tied with several others. So that clears that up.
Nantz also addressed his viral 'CW' comment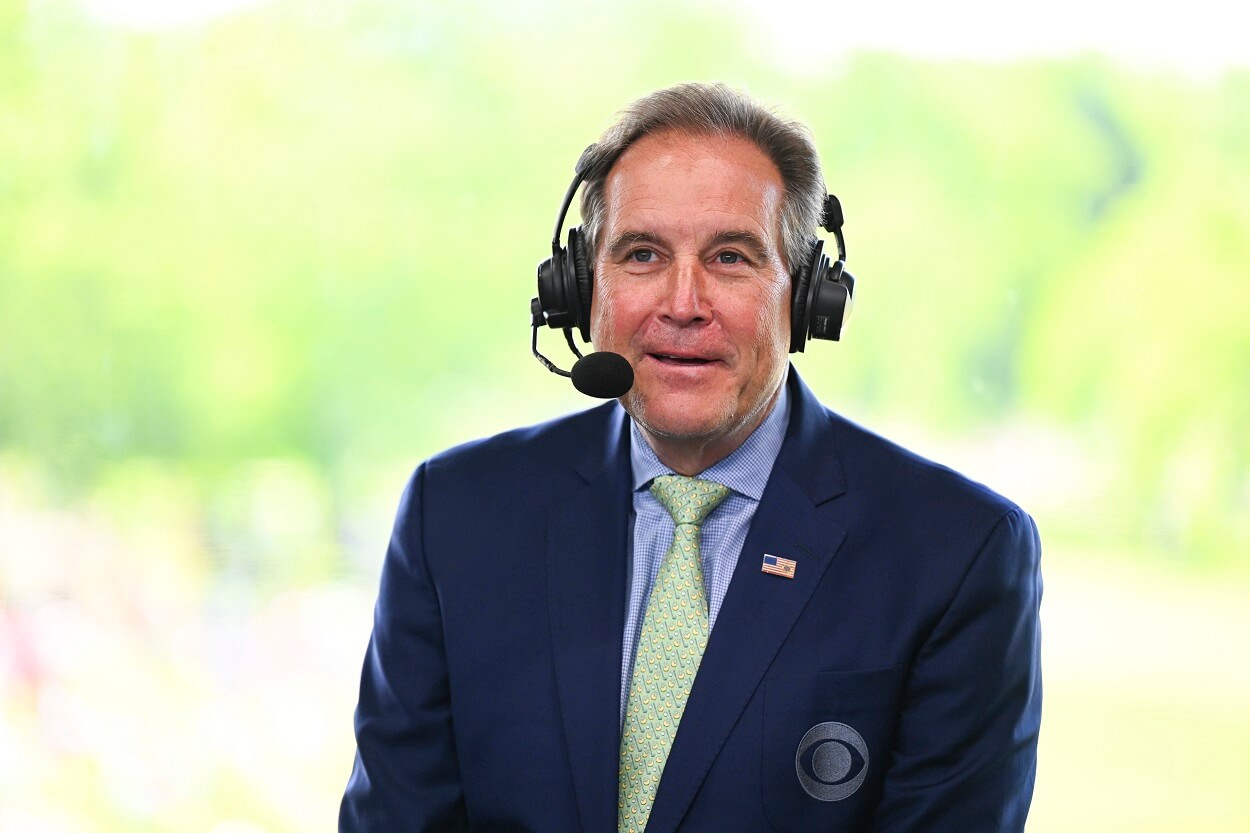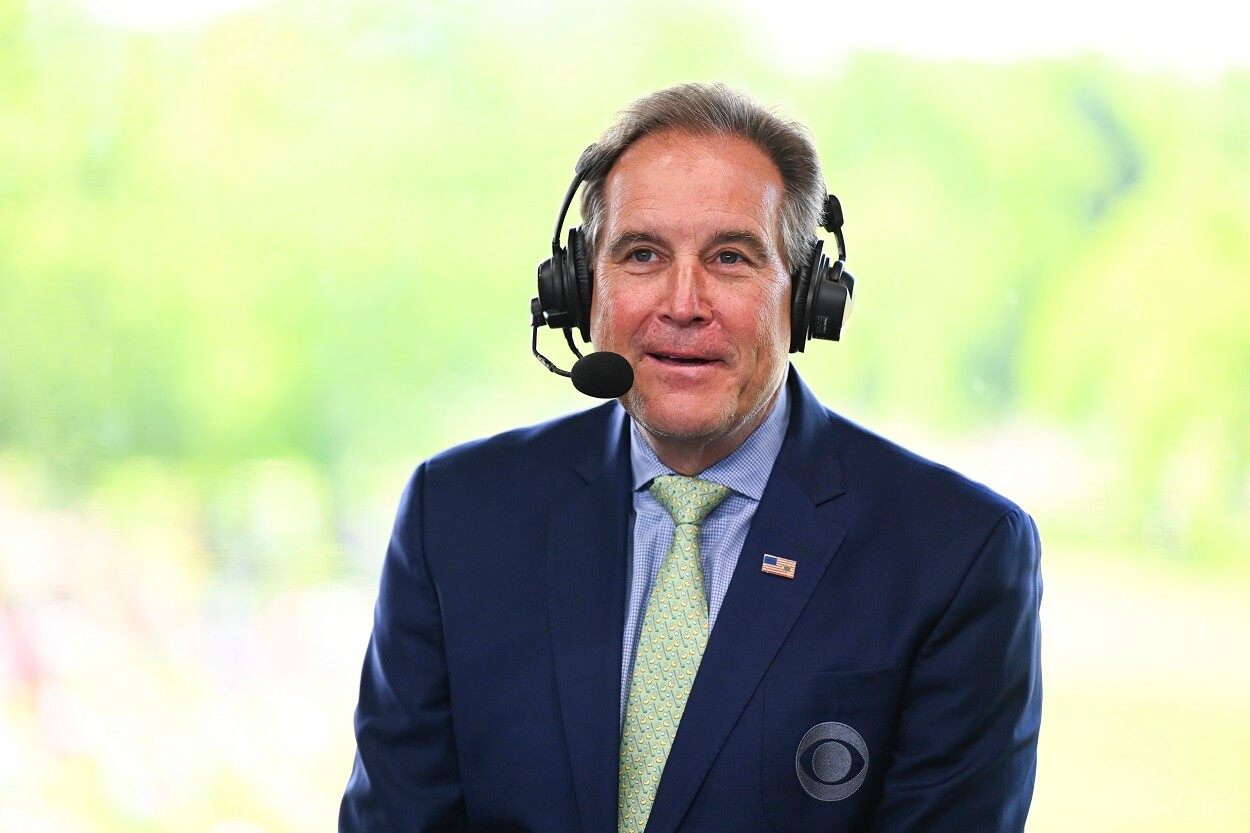 As for the aforementioned viral comment, Nantz spoke on that as well.
For those who missed it, Nantz caused quite a ruckus on Sunday morning as players were finishing the third round, which was suspended on Saturday due to inclement weather.
Playing the par-5 15th hole, Brooks Koepka, who plays for LIV Golf, was unable to go for the green in two, and his layup shot found a crosswalk. And this was how Nantz described the whereabouts of Koepka's ball: "There he is right on the CW, the crosswalk."
The CW, of course, is the exclusive television network for LIV Golf events. As you can imagine, social media went into a frenzy. In the same interview with Jimmy Traina, Nantz addressed the comment.
"It definitely was not a shot. It just was something that I could see for the first time that his second shot at 15 had ended up on the crosswalk. And that's a rarity, you see a player on the crosswalk. It's just the way my brain works, sometimes," Nantz said.
"I said that, 'There he is on the CW, the crosswalk.' I was just, maybe being a little cheeky. I certainly didn't mean it to be a shot. It was not a shot at all. Maybe it was just trying to be a little whimsical."
And that clears that up as well. Now, Jim Nantz has been critical of LIV Golf in the past, which is certainly his right. But, as usual, he was all class at the Masters.