Jim Nantz Always Carries a Bizarre Photo in His Wallet to Ensure His Breakfast Arrives 'Black and Scary'
Jim Nantz is one of the most universally beloved broadcasters in all of sports media, but his unique quirk regarding his breakfast order might have fans thinking differently about his pristine persona. Everywhere he goes Nantz carries around a laminated photo of burnt toast in his wallet. Why? Because he loves his toast "black and scary," and servers can't appease his specific demands unless they have a detailed visual at their disposal.
Jim Nantz's broadcasting career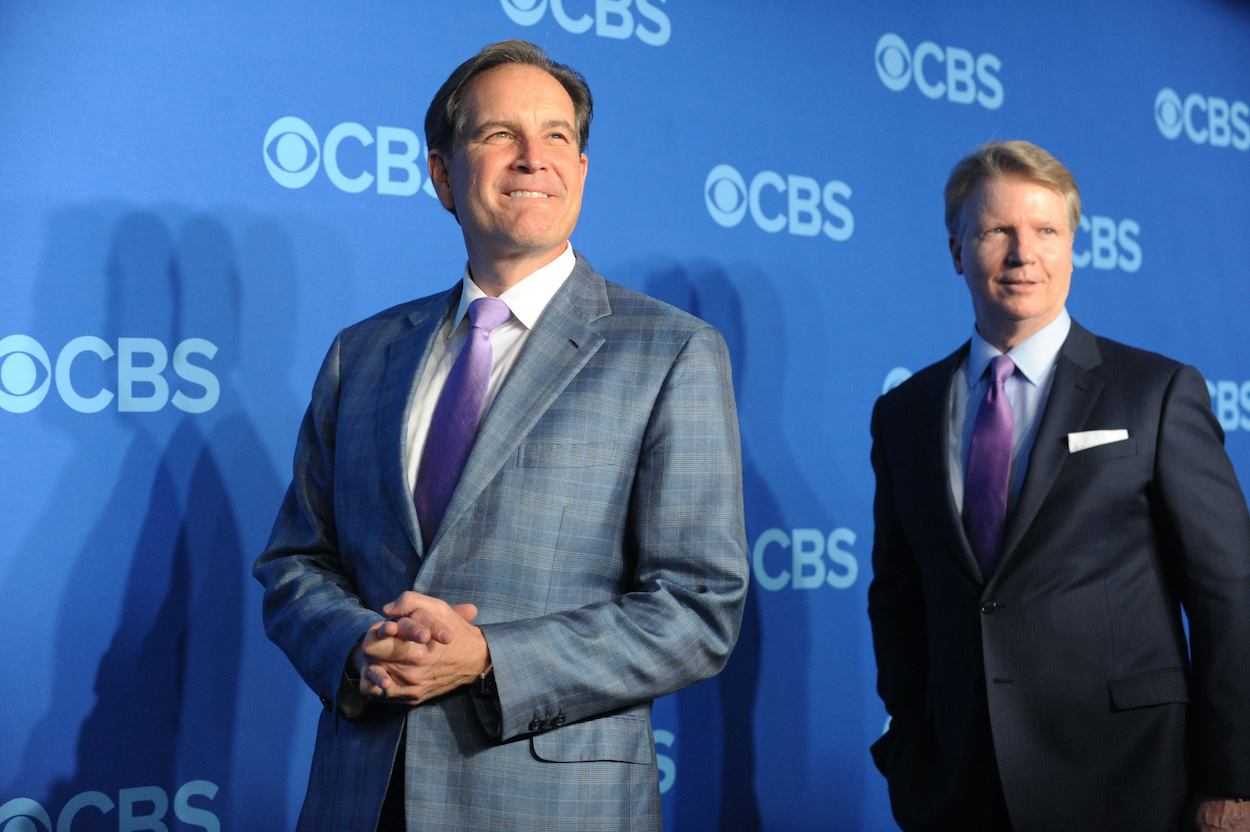 "Hello, friends."
Every sports fan knows who's on the call when they hear those comforting words. But Jim Nantz is more than just a two-word introduction. He's a play-by-play magician who's already been inducted into the National Sports Media Association Hall of Fame.
Nantz joined CBS in 1985 and became the premier voice of the network almost immediately. He took over CBS's coverage of The Masters in 1989 and did the same for its coverage of the Final Four and Sunday Night Football in 1991. He's remained in the same roles ever since.
Nantz carries a laminated picture of burnt toast in his wallet
Jim Nantz might carry an appearance as a flawless play-by-play talent with a silky smooth voice, but he does have one guilty pleasure that most people will find absurd. Nantz, who's a lover of breakfast food, likes his toast burnt to a crisp.
But a common problem Nantz ran into on the road was that restaurants never burnt his toast as much as he liked. So, he took matters into his own hands — and wallet.
"I'm a breakfast guy: three eggs scrambled, with bacon and wheat toast, burnt," Nantz revealed to Golf Digest in 2016. "The problem is, it never came back burnt. For years it would arrive limp and tan, which brought breakfast to a standstill when I sent the toast back. It was costing me 10 minutes a day, which, multiplied by six days a week, is four hours a month. That's 48 hours—two full days—per year. My friends, time is currency. My wife, Courtney, got tired of hearing me complain about it. She found a photograph on the Internet of a kitchen toaster ejecting two slices of burnt toast. She minimized it, printed it out and had it laminated. She insisted I put it in my wallet. When I order, I present the photo to my server. I get some strange looks, but I can assure you, the toast now arrives black and scary, just the way I like it."
The bizarre photo started off as a joke with Nantz's co-worker
In 2016, Nantz hopped on the Dan Patrick Show and further explained the bizarre photo he keeps in his wallet.
"The whole toast thing is something that is done as the ultimate gag," Nantz told Patrick. "I do like my toast well done, I'm not going to lie. I don't have to have it charred beyond recognition. I don't need dental records on my toast when it comes to the table. I just do like it well done. So Lance Barrow, who's our producer for the NFL and for the Masters and all of our golf, we're on the road a lot together and we always try to one-up each other when we're ordering breakfast upon how severely toasted you want your bread. So that was kind of the impetus for me to eventually end up with a laminated picture of burnt toasted in my wallet."
Nantz said the photo ignites some hilarious responses from restaurant workers.
"The fun part of it really is you put it in the hands of a server and they look at you like you've gone crazy," he continued. "They laugh, take it back to the kitchen because. Invariably the chef comes out of the kitchen to see who is this crazed person in our restaurant. You say hello and they bring the toast out just the way you like it."
Jim Nantz and burnt toast: a tradition unlike any other.