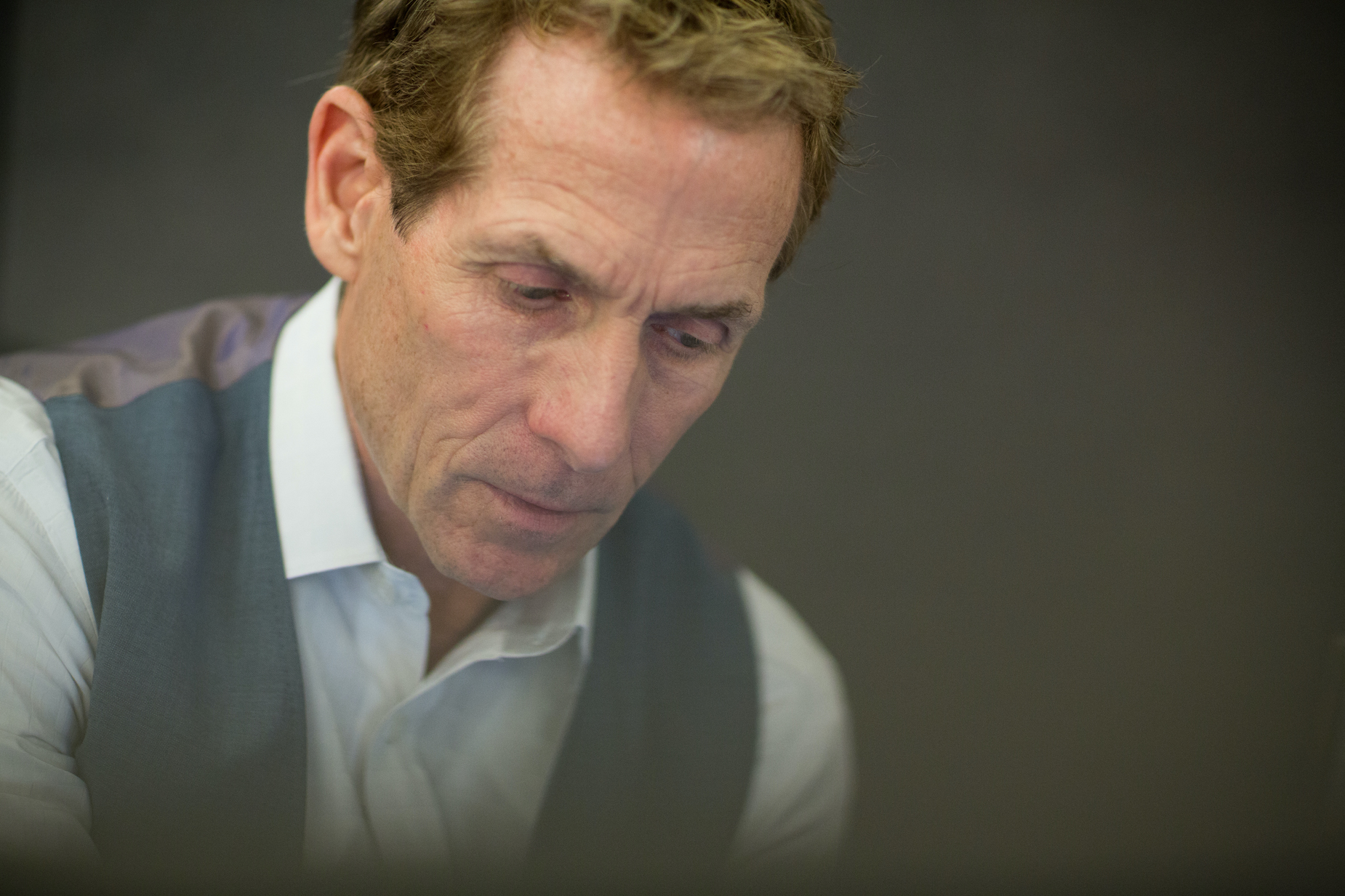 Skip Bayless Had No Problem Immediately Raining On Gonzaga's March Madness Parade With a Single Tweet
After Gonzaga and UCLA put on a show for college baketball fans everywhere, Skip Bayless arrived to rain on the parade.
On Saturday night, basketball fans around the country received quite the treat. While the game was a mismatch on paper, UCLA and Gonzaga locked horns in an epic NCAA Tournament battle; things came to a crescendo when Jalen Suggs nailed an overtime buzzer-beater from miles out, sending the Zags to the NCAA Championship game. Skip Bayless, however, wasn't having it.
As social media filled with a mixture of awe and admiration, Skip Bayless stepped forward as a dissenting voice. The sports media veteran, it seems, wasn't impressed with the game; not only did he think it was unworthy of being considered an all-time March Madness moment, but he called the game-winning shot "lucky."
Gonzaga and UCLA met in an epic Final Four matchup
Heading into the Final Four, it looked like basketball fans could be suffering through two blowouts; Baylor dispatched Houston with ease, and Gonzaga entered their matchup with UCLA as heavy favorites. Thankfully, though, the nightcap proved to be more than worth watching.
Despite the seeming mismatch, UCLA hung tough for 40 minutes and even had a chance to win the game in the final possession; Drew Timme drew a charge, however, and sent the contest to overtime. While Gonzaga briefly pulled away in the extra session, the Bruins managed to fight back and tie the score in the dying seconds.
March Madness, however, is never straightforward. After UCLA tied the game, Jalen Suggs took off down the court. Three dribbles later, he launched a 40-foot buzzer-beater; it kissed off the backboard and fell, sending Gonzaga both into immediate celebration and the NCAA Championship game.
Skip Bayless arrives to rain on Gonzaga's parade
Once Jalen Suggs' shot fell, social media was understandably full of rapid reactions. Some praised UCLA's fight; others marveled at Gonzaga's sheer refusal to ruin their undefeated streak this close to the finish line. Just about everyone, however, agreed that they had seen something special.
Skip Bayless, however, emerged as a dissenting voice. "No idea how you can call that an all-time great college basketball game when it was won by a lucky shot," he tweeted shortly after the contest concluded. He also fired off a separate tweet, which simply read, 'Pure luck.'
While there's obviously some degree of subjectivity in play—a 'great' game is different for every fan—there are some logical issues with Bayless' assertion. First, Sugg's buzzer-beater was only one element of the game; even if you think that the shot was 'lucky,' there was still plenty more to appreciate.
Beyond that, the thrill of March Madness lies more in the sheer unpredictability of a massive, single-elimination than from the pure quality of the basketball. The NCAA Tournament provides something different—upsets, the passion of players potentially playing their final college game, and the like—that can make a game great, even if there's some luck and rough edges involved.
Skip Bayless is no stranger to playing the contrarian
If you're a longtime sports fan, though, Skip Bayless' perspective on the Gonzaga-UCLA game shouldn't surprise you.
Bayless, for better or worse, has made a name for himself by playing devil's advocate at seemingly every opportunity. The media veteran has famously been taking shots at LeBron James for what feels like an eternity; his first-ever tweet, for example, referred to 'Prince James.' Entrepreneur even published a 2020 piece about Bayless, looking at how he became "rich and famous for being contrarian."
Through that lens, you could argue that the best course of action is to ignore Skip Bayless. His take about Gonzaga and UCLA, however, warrants a special mention.
As discussed above, part of the joy of March Madness is seeing the impossible happen; that's exactly what took place on Saturday night. It was pretty special, regardless of any luck…or what Skip Bayless has to say.