Joe Buck Employs a Relatable Strategy When He's Stinking It Up on the Golf Course: 'The Worse I Play the More I Start to Drink'
There's a standard series of events most casual golfers go through when they hit the course with their buddies.
First comes the irrational confidence that arises before even reaching the first tee. Then, after a predictably disappointing start, you come back to earth and just hope to put a few small numbers on the card. And finally, when all hope is lost, the drinking phase begins.
Famed sports broadcaster Joe Buck knows that phase well as a casual golfer himself, and he recently admitted that's exactly how he copes with bad rounds once they fall off the rails.
Joe Buck is an avid golfer when he's not in the booth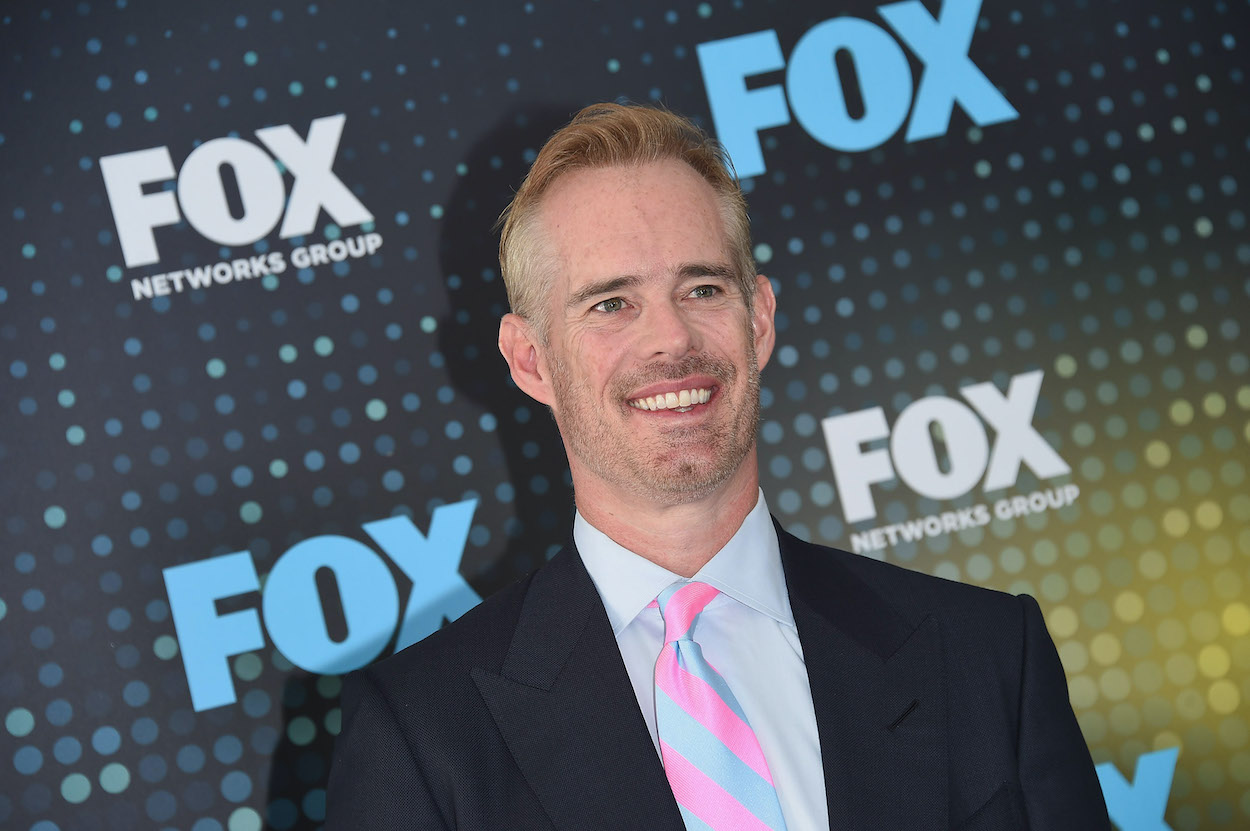 Buck has been one of the most popular voices in major championship golf in recent years. Throughout his lengthy career with FOX, he's called five U.S. Opens for the network, including Jordan Spieth's victory at Chambers Bay in 2015 and Dustin Johnson's triumph at Oakmont a year later.
Although he's mostly known for his NFL and MLB coverage for FOX, Buck has a unique passion for golf. When he's not in the booth calling a game, he can probably be found on the course. The 52-year-old sports a single-digit handicap, and he's even tested the waters of competitive golf recently.
Last month, Buck competed in the American Century Celebrity Championship alongside Tony Romo, Stephen Curry, Aaron Rodgers, and more. He shot 85, 80, and 87 in the three-round tournament to finish at 36-over par, but he did record two birdies during the event.
Buck on his golf game: "The worse I play the more I start to drink"
Buck might be just a little more famous than the average golfer, but he still approaches the game the same way. While speaking with Colt Knost and Drew Stoltz on the GOLF's Subpar podcast during last month's tournament, Buck explained that he has the perfect remedy for a bad round.
"I've played enough with Mardy Fish. I've played enough with Tony Romo. I've played enough with all of these guys at the top — and [John] Smoltz," Buck said of his competitors. "I've played enough with these guys to know that I can't beat them over three days, so, just who cares?
"The worse I play the more I start to drink. And then it kind of goes back the other way. I start playing better because I don't care."
Who knew Joe Buck could be so relatable?
Liquid courage propelled him to a 52nd-place finish
In the unique scoring system utilized in the American Century Celebrity Championship, Buck finished the three-day tournament with 12 points. That put him in 52nd place out of 87 players — right in between Kansas City Chiefs quarterback Patrick Mahomes and NFL Hall of Famer Marcus Allen.
Former NBA player and coach Vinny Del Negro edged out Atlanta Braves legend John Smoltz to take the title.
Despite Buck's disappointing showing, he wasn't the worst sports broadcaster in the field. NBC's Al Michaels came in dead last place after shooting 105, 104, and 103. He only made one par in the 54-hole event.
You win this one, FOX.