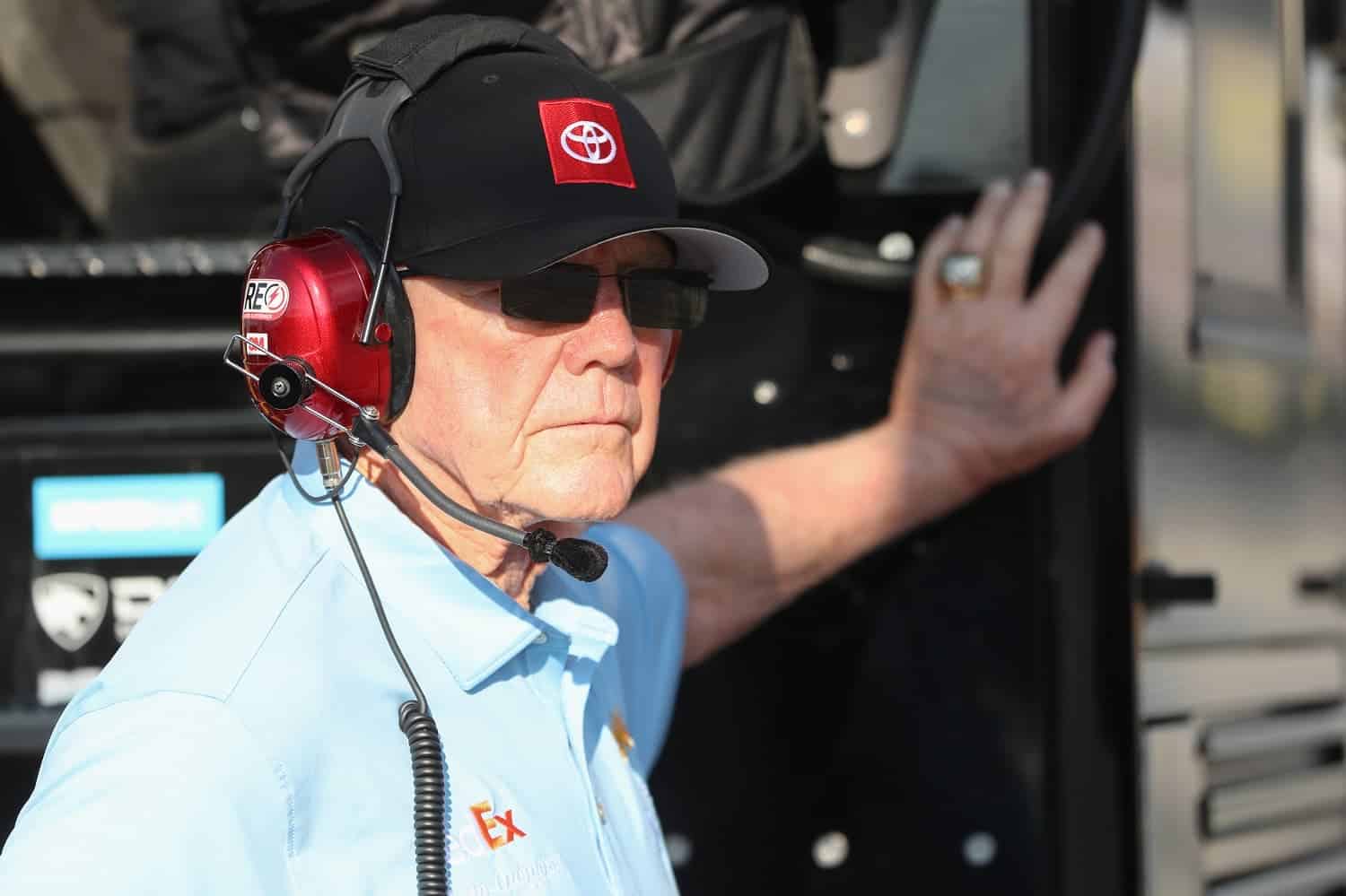 Joe Gibbs' New Partner Owns the Most Elaborate Portfolio in Sports
Joe Gibbs has sold a minority stake in his NASCAR organization, likely setting up a succession plan.
At 82 years old, Joe Gibbs is as involved as ever in his NASCAR team's operations, largely out of necessity. On Tuesday, the Hall of Fame football coach and racing team owner took an important step toward securing the future of Joe Gibbs Racing once his days in charge wind down.
Gibbs' succession plan will rest on the shoulders of a man who has a hand in just about every major team sport in the country and a portfolio that reaches around the world.
Joe Gibbs strikes a deal with Harris Blitzer Sports & Entertainment
In a span of just under four years, Joe Gibbs endured the death of both his sons, J.D. and Coy. Each would have been a logical owner of Joe Gibbs Racing, one of the largest and most successful organizations in NASCAR. Without them, there hasn't been an obvious plan since Coy's death last November on the night son Ty Gibbs captured the Xfinity Series championship.
Everything changed on Tuesday with the announcement Joe Gibbs Racing has signed a deal with Harris Blitzer Sports & Entertainment and Arctos Partners. In return for surrendering a minority stake in JGR, Joe Gibbs will become a limited partner in HBSE, making him a minority owner of the Philadelphia 76ers and New Jersey Devils.
The announcement did not say as much, but it's reasonable to assume HBSE has negotiated the right to buy the remaining stake in the NASCAR team down the road. Together with JGR's hiring of automotive industry veteran Michael Guttilla as chief operating officer this spring, Gibbs has forged a plan to ensure the team's stability.
David Blitzer leads an ambitious investment group in sports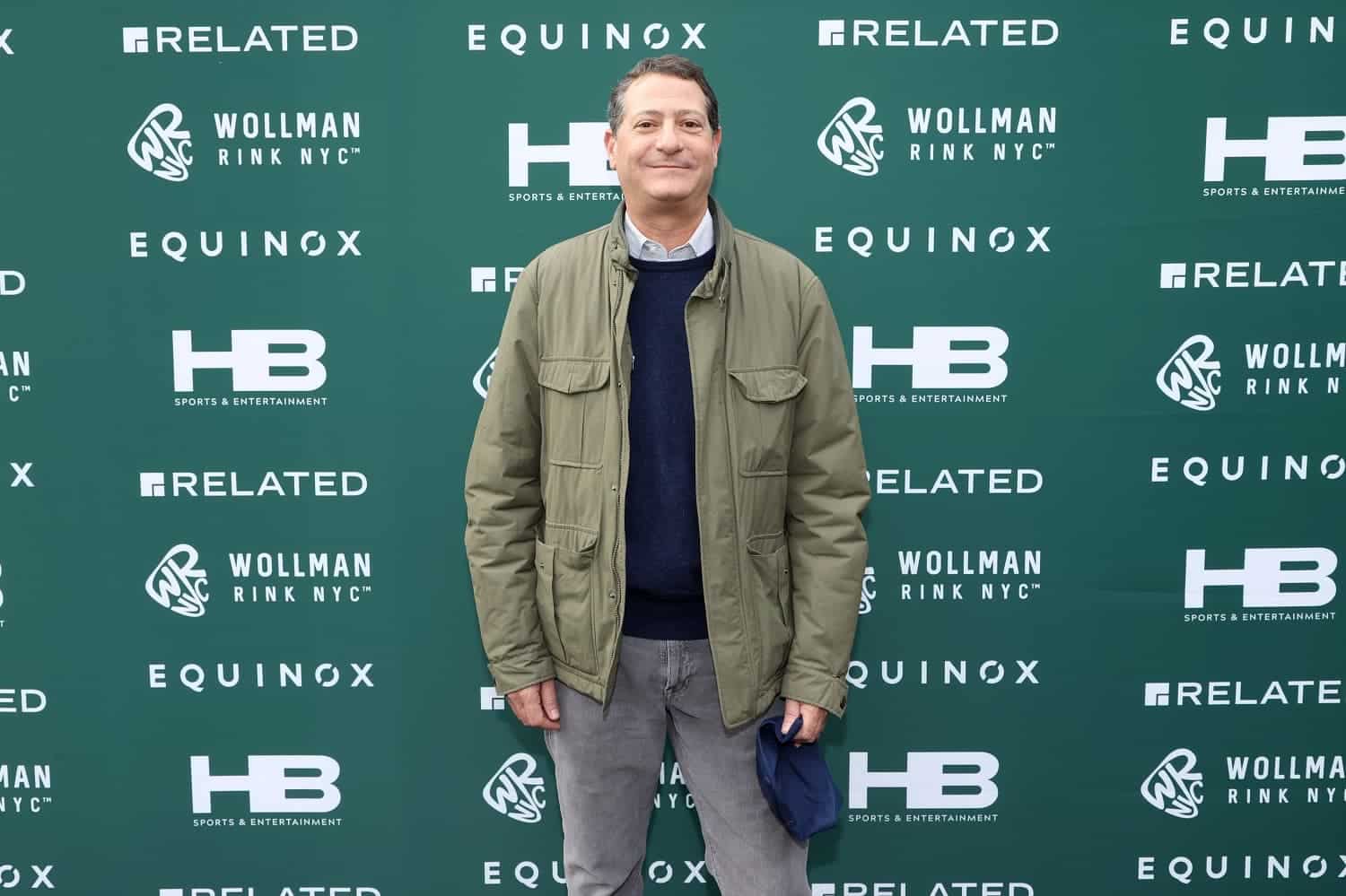 It was just over a year ago that David Blitzer and his partners at Harris Blitzer Sports & Entertainment made history by purchasing 35% of the Cleveland Guardians for an estimated $500 million, making Blitzer the first person to hold stakes in franchises in five major U.S. team sports. Sportico.com reported terms of the purchase give Blitzer the opportunity to buy a controlling interest in the Guardians at a later date.
Tuesday's announcement of the deal with Joe Gibbs Racing represented his sixth foray into team ownership. Besides MLB's Guardians, Blitzer owns stakes in the Pittsburgh Steelers of the NFL, Philadelphia 76ers of the NBA, New Jersey Devils of the NHL, and Real Salt Lake of MLS. On top of that, he has invested in multiple overseas soccer clubs, including Crystal Palace in the English Premier League and FC Augsburg in the Bundesliga.
Who is Cleveland Guardians investor David Blitzer?
A 1991 graduate of the University of Pennsylvania, David Blitzer, 53, is not outlandishly wealthy by MLB, NBA, or NFL standards. Nevertheless, the latest estimate by Forbes puts his net worth at $1.9 billion.
Blitzer, a New Jersey native, built his fortune in private equity, joining the Blackstone Group following graduation. He heads the firm's tactical opportunities group out of New York City.
His first big move in sports came in 2011 when Blitzer led a group that paid $280 million for the Philadelphia 76ers. Two years later, he assembled a group that bought the majority interest in the New Jersey Devils. Blitzer and his colleagues went international in 2015 by taking the controlling interest in the Crystal Palace soccer team. That began a series of European soccer investments.
Blitzer and business partner Joshua Harris, the new owner of the Washington Commanders, bought a small piece of the Pittsburgh Steelers in 2020, then Blitzer kicked off a busy 2022 by joining forces with Ryan Smith, owner of the Utah Jazz, to purchase the Real Salt Lake MLS franchise. They are expected to field a team in the National Women's Soccer League in 2024.
Got a question or observation about racing? Sportscasting's John Moriello does a mailbag column each Friday. Write to him at [email protected].