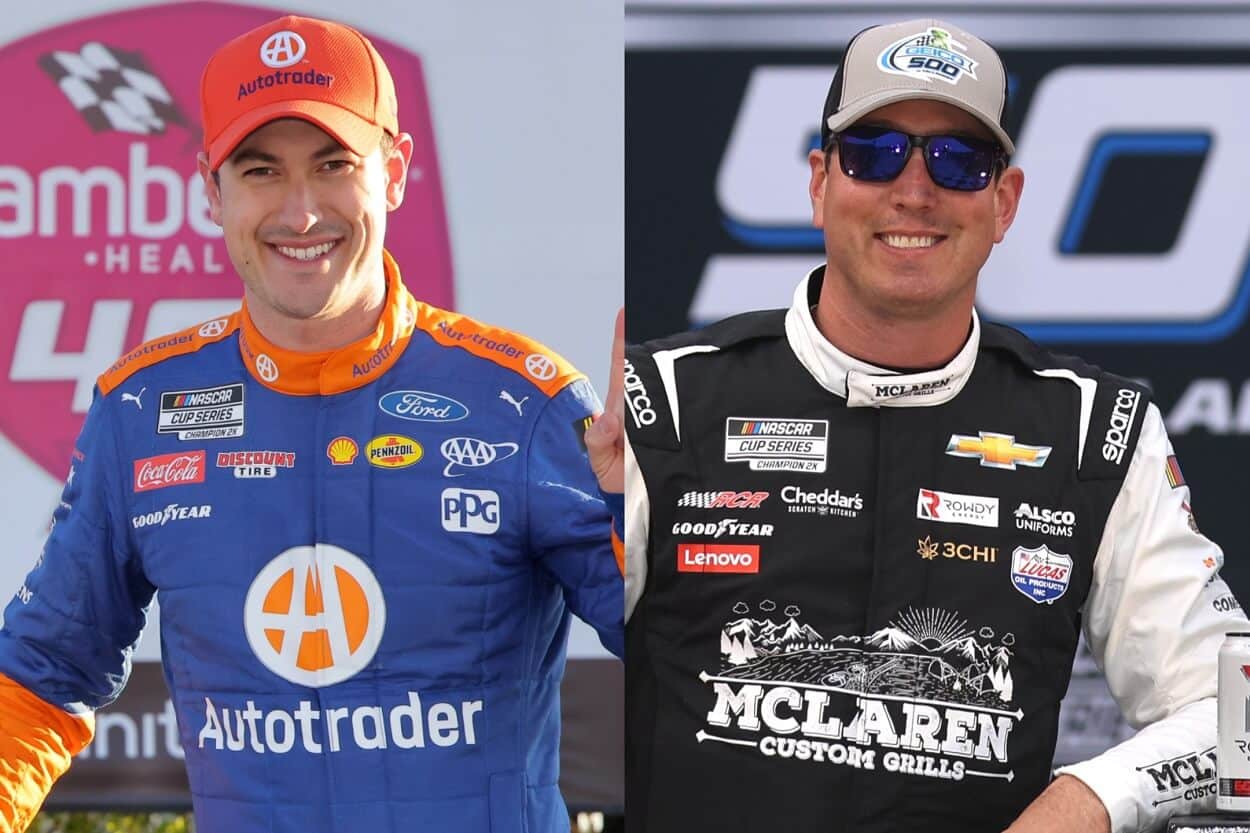 Joey Logano and Kyle Busch Have Made Life Much More Difficult for Several NASCAR Drivers
Joey Logano and Kyle Busch taking superspeedway victories limit other drivers' chances at making the NASCAR Playoffs.
One of the attractions of superspeedway races is the idea that any driver who starts the race has a better-than-average chance to win it and punch their ticket for the NASCAR Playoffs. But those opportunities have significantly diminished with a couple of wins by future Hall of Famers in two of the first three superspeedway-style races this season.
Ricky Stenhouse Jr. captured an upset victory in the Daytona 500 to put him in position to make the playoffs for only the second time in his 10 years as a full-time Cup Series driver. His victory followed regular-season superspeedway wins by Austin Cindric, Ross Chastain, and Austin Dillon a year ago. 
Chastain had already scored his first victory of the season, and first of his Cup Series career, at the Circuit of the Americas, a month before his triumph at Talladega Superspeedway, but the Cindric and Dillon wins at Daytona International Speedway were the only reason those two drivers qualified for the playoffs.
They were also part of a record 16 different drivers who won a race during the 26-race regular season in the first year of NASCAR's new Next Gen car model that forces all teams to buy their parts from a single supplier. Those rules are still in effect, but larger teams have begun to separate themselves again from the rest of the field.
Large teams are back to winning every week after a parity-driven 2022 season
Hendrick Motorsports, for example, has won four of the first 10 races and has three of its four drivers currently in a playoff spot, even with 60-point penalties to William Byron and Alex Bowman for their teams' improper modifications to the greenhouse portion of the Nos. 24 and 48 cars. Chase Elliott also missed six races with a broken leg.
If the traditional powerhouse organizations are going to be out front more often this season, the opportunities for smaller teams, such as Stenhouse's single-car JTG Daugherty operation, become few and far between. Superspeedway-style races are likely the only path to the playoffs for organizations such as Front Row Motorsports, Legacy Motor Club, Wood Brothers Racing, and Spire Motorsports.
Even drivers with large organizations, such as Aric Almirola at Stewart-Haas Racing or Bubba Wallace at 23XI Racing, often depend on their superspeedway prowess to mask holes in the rest of their seasons.
Those opportunities are even more sparse now that two-time series champions Joey Logano and Kyle Busch have won the first two superspeedway-style races after Daytona. Logano outdueled Brad Keselowski to win in March at Atlanta Motor Speedway, and Kyle Busch managed to avoid a final-lap wreck to come through victorious Sunday at Talladega.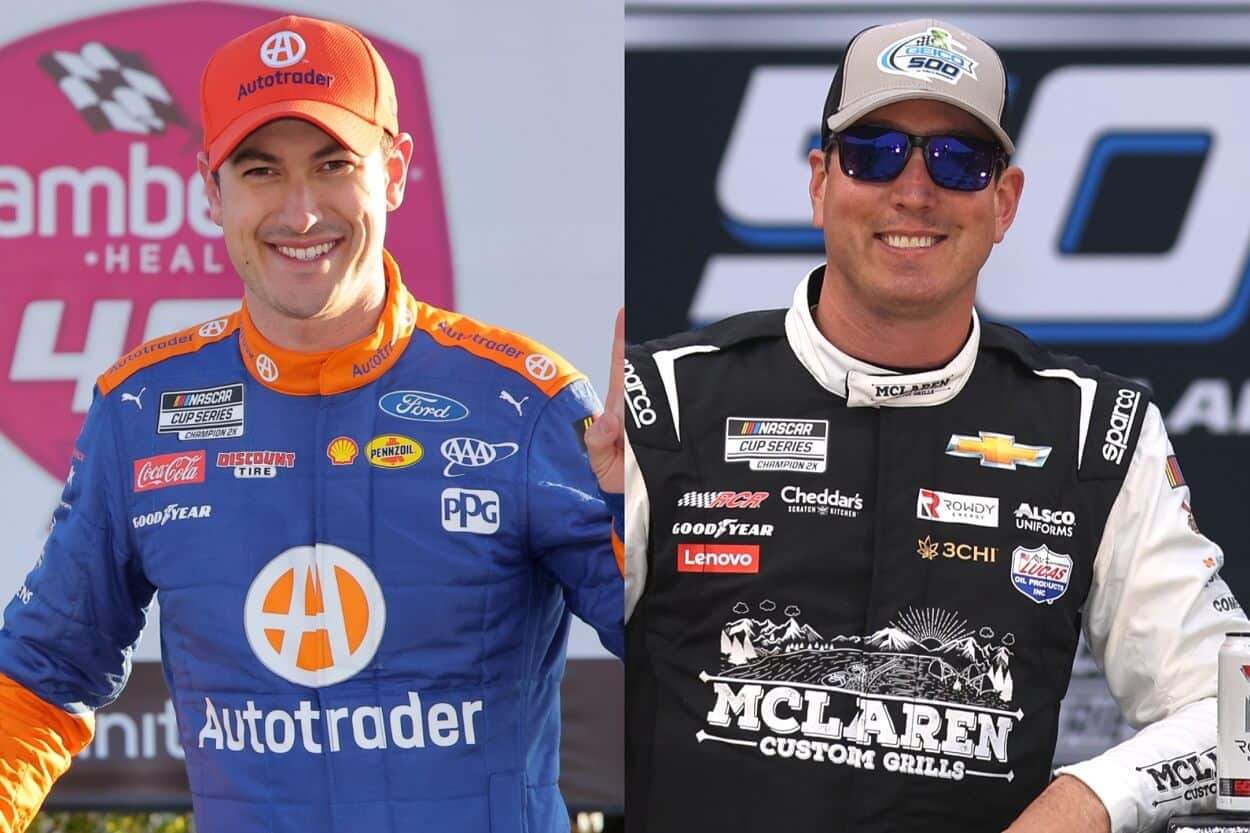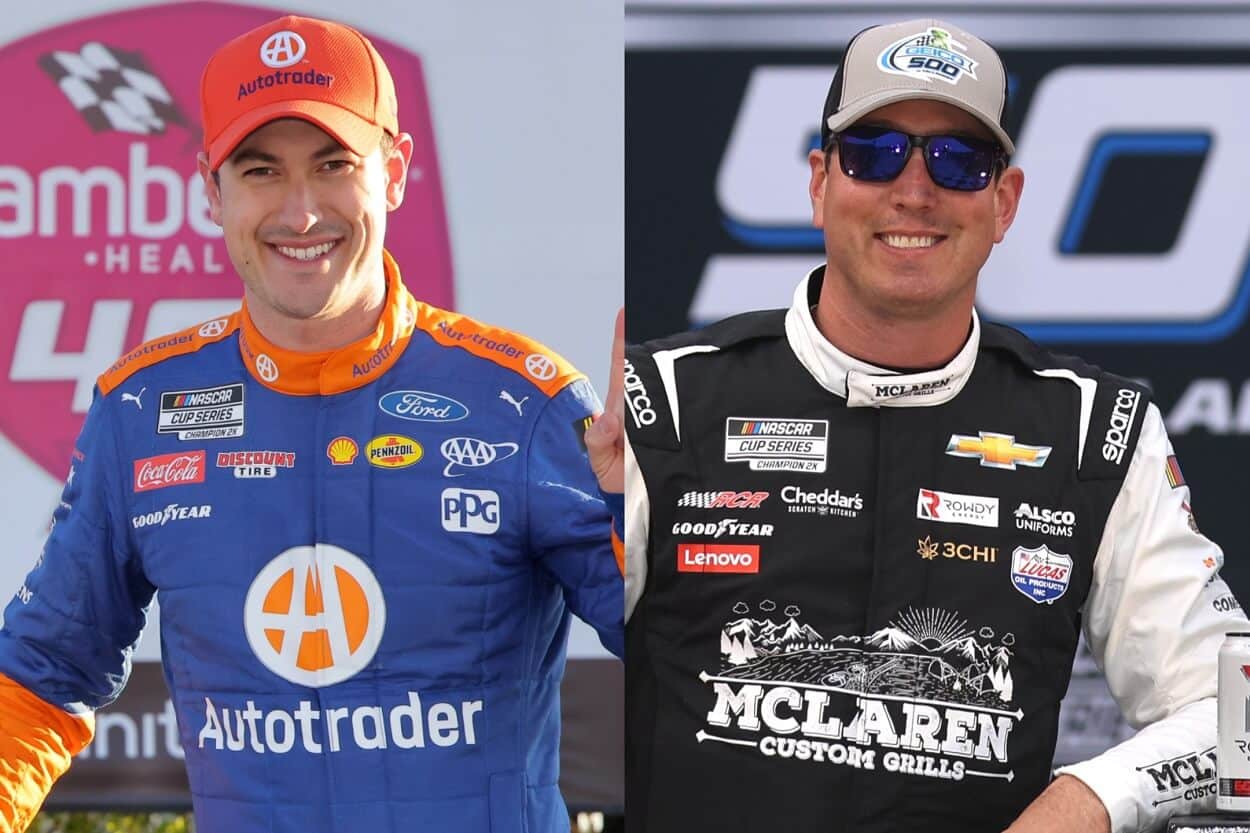 Logano and Busch have a combined four Cup Series championships and 93 race wins between them. Taken a step further, they have combined for 291 victories across NASCAR's three national series. Busch had already won the second race of the season when the Cup Series visited Auto Club Speedway in February.
Logano was tied for 11th in the points standings at the time of his win at Atlanta, but his track record of nine playoff appearances in the last 10 seasons suggested he would have little trouble grabbing hold of one of the 16 playoff spots.
Many drivers now realistically have only two chances left to make the playoffs
Only two superspeedway-style races remain in the 2023 regular season. The Cup Series will race at Atlanta again on July 9 and will head to Daytona for the August 26 regular-season finale. The desperation will likely only be higher for many drivers who will likely still be searching for their first win of the season, given the strength the largest organizations in the sport have shown so far this year.
Those variables could make for a pair of wild races at Atlanta and Daytona, but they could also leave Stenhouse as the lone surprise playoff driver and a much more predictable end to the regular season.
Any concerns that superspeedway racing has become too much of a wild card after Michael McDowell, Cindric, and Stenhouse won the last three Daytona 500s should be tempered with the fact that William Byron, Chase Elliott, Logano, and Busch have also combined to win five superspeedway races in the past two seasons.
Whether by luck or by skill (likely some of both), the drivers who wind up at the front of the field on a regular basis at non-superspeedway tracks have also found plenty of success at the superspeedways as well. 
Unfortunately, that takes away the chance to see different, unexpected drivers shine and reach the exclusive portion of the schedule once the 10-race playoffs begin, even if they are often eliminated after the first three races.