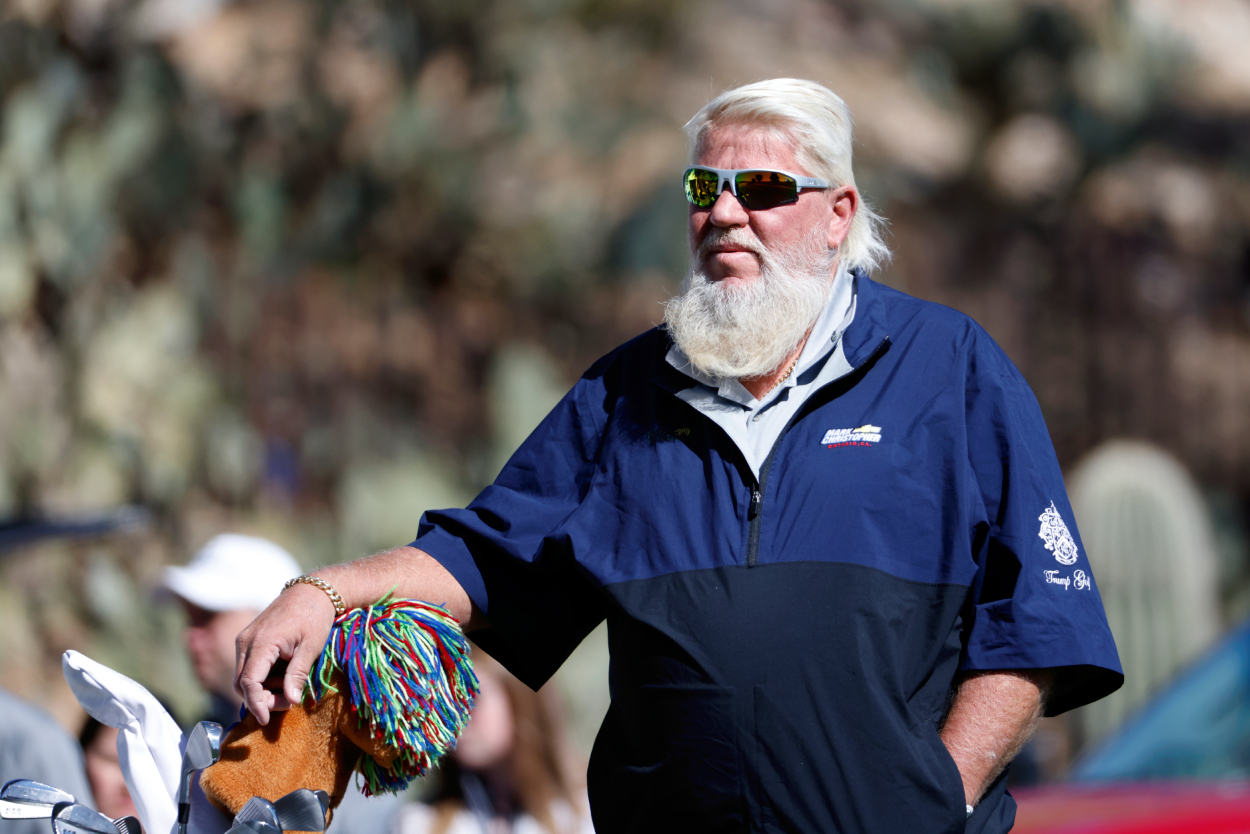 John Daly Isn't Shy About Sharing His Role-Model Status
Does John Daly consider himself a role model? He answered that Thursday ahead of this weekend's Hoag Classic.
Back in 1993, basketball star Charles Barkley claimed he wasn't a role model during a controversial Nike commercial. This week, golfer John Daly, prepping for this week's Hoag Classic in Newport Beach, California, was asked if was a role model.
Daly wasn't nearly as blunt as Barkley, who famously quipped, "I am not a role model." Instead, the pro golfer answered the question while adding a little humor to it.
John Daly battling bladder cancer and a separated shoulder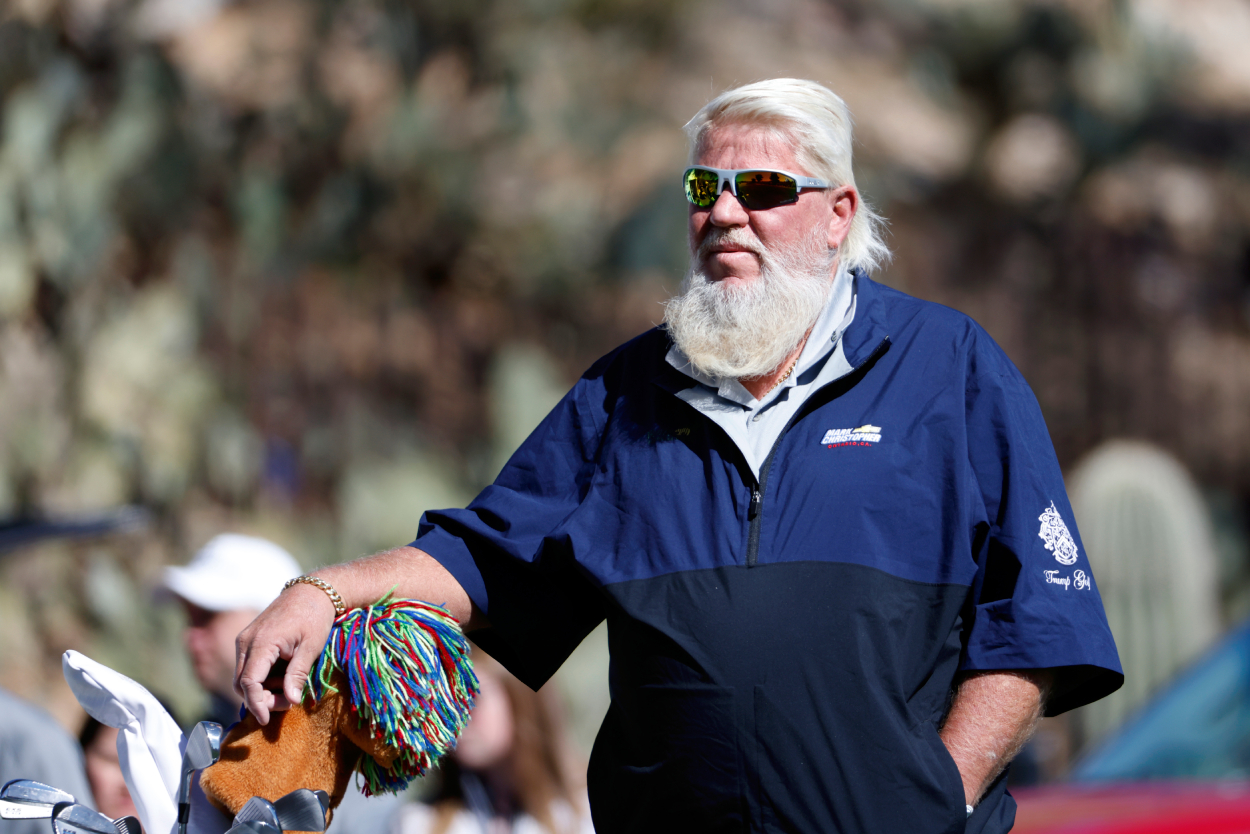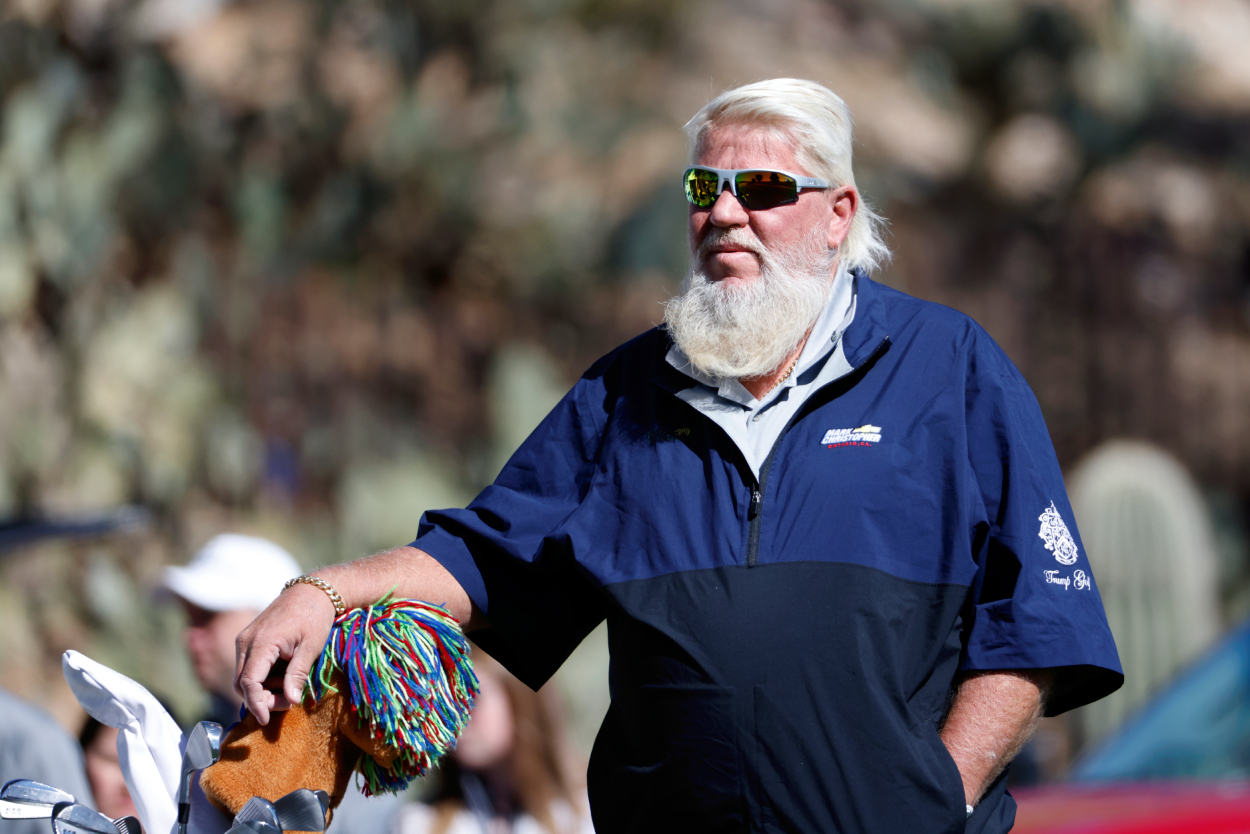 In September 2020, Daly announced he had been diagnosed with bladder cancer. He battled kidney stones and went t the doctor to see if he could get them removed. He was stunned when the doctor came back with the news.
"(The urologist said) it doesn't look like any stones are in there. But unfortunately, you have bladder cancer," Daly told The Golf Channel back then. "After I did the CT (scan), I was fixing to sip on my Diet Coke and he said, 'Don't drink anything. We have to get you back in here and get this cancer out of you.'"
While dealing with his treatments, he's also had to put up with a shoulder that's permanently separated, according to Yahoo Sports.
"It's separated. I just play with it separated, that's how I get a nice cut out there. I just don't hit it anywhere anymore." Daly said. "Sometimes it will pop back into place and I have to pop it back out."
John Daly shares his role-model status
Daly is a tell-it-like-it-is guy and always has been. So his answer wasn't a surprise when he answered the question of if he was a role model.
"Well, if you look at me as a role model, if you do the opposite of John Daly, you're going to do really well in life. That's the only way I can answer that," he said.
Daly hasn't always been the healthiest of individuals. Much of that was from his constant smoking and his love for fast food and diet soda.
"I used to drink anywhere from 12-20 Diet Cokes a day," Daly said during an interview with Graham Bensinger back in 2016. "I went to McDonald's three or four times a day. To me, they always had the best fountain drinks. I don't like water, can't stand drinking water. I used to be able to eat two Big Macs, two or three cheeseburgers, chocolate shake, regular Coke back then, in a sitting pretty easily."
Daly is still plugging along but never knows how he'll feel on a daily basis
Daly still loves his golf and gets out there whenever possible. With his lingering health issues, he never knows how he'll feel when he wakes up.
"Some days are good, some days are bad," Daly said, per Yahoo Sports. "Some days I feel like Superman, some days I feel like Jimmy Hoffa six feet under."
Daly used to be known as the guy who would hit the longball, but now there are many who can blast the ball into oblivion. He says the game is won with the short game, and with his shoulder the way it is, that works to his advantage now.
"When I came up, you heard of long drivers being in long drive championships," he said. "Remax sponsored it and you had guys that could hit it 420, 450, almost to 500 yards. When I came out it was me, Freddie Couples, Davis Love. It wasn't — like nobody really heard of guys hitting it really long except for us three
"The game of golf was always around the short game and the middle irons. When I came out, hopefully, I changed it a little bit. But the bottom line, it still doesn't matter, the guys are scoring because of the way they're chipping and putting and all that, but now there's probably 50 guys that could hit it over 350 yards on the PGA Tour."
While his golf game and some of his bad habits have changed, his personality hasn't. And that's a good thing.