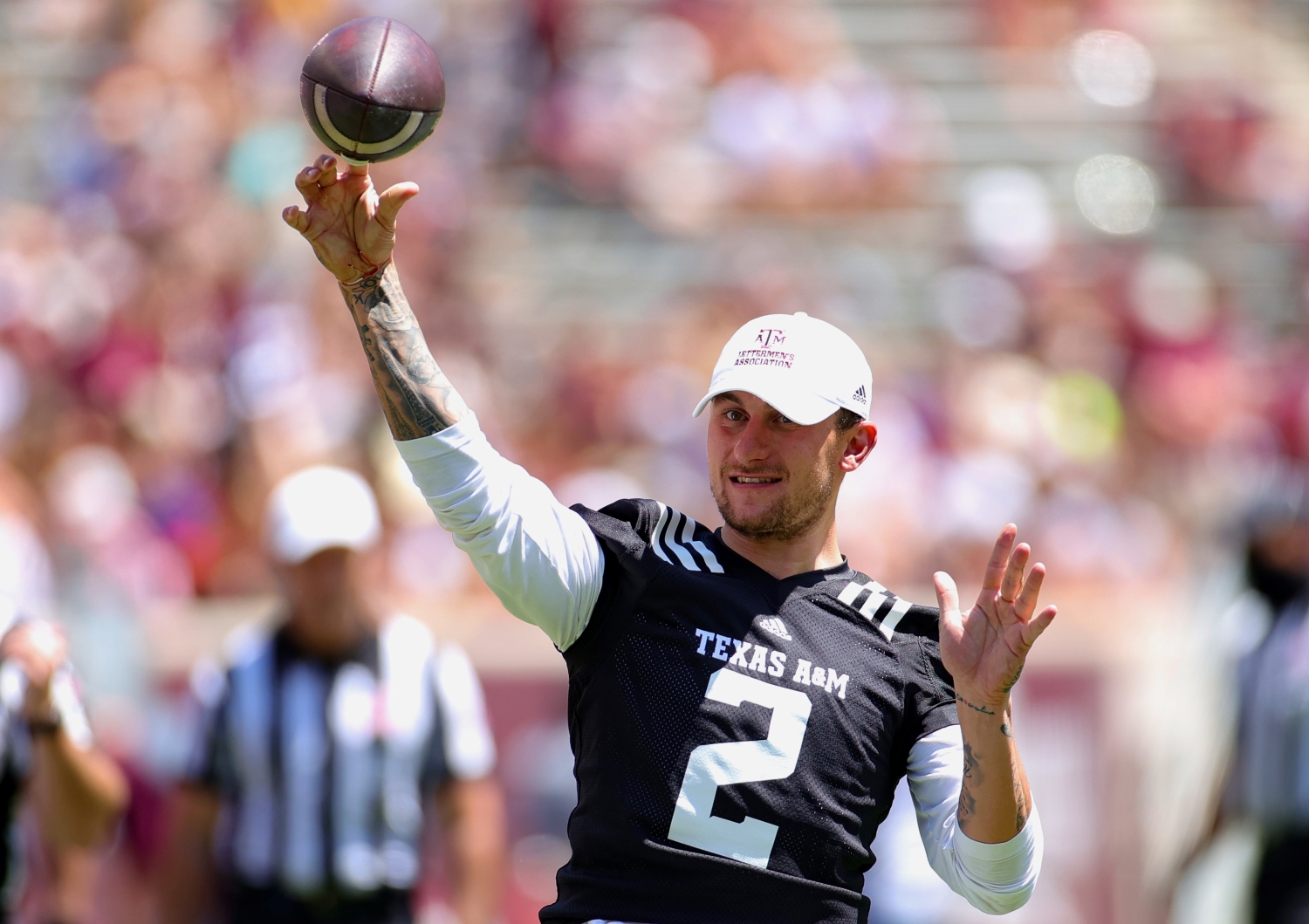 Former Heisman Trophy Winner Johnny Manziel Finally Admitted How Much He Got Paid for His Autographs in College
Johnny Manziel failed to earn a second NFL contract after getting cut by the Browns. However, it turns out the former Heisman Trophy Winner made a "decent living" in college thanks to his autographs.
Johnny Manziel established a reputation as one of the most exciting players in college football during his time at Texas A&M. A true dual-threat quarterback, he sliced up opposing defenses thanks to his ability to both run and throw. Naturally, that made Manziel a coveted commodity within the sports memorabilia community.
After years of speculation about whether he got paid for his autographs in college, the 2012 Heisman Trophy winner finally admitted the truth about the situation involving his signature. And even though Manziel didn't live up to expectations once he made the leap to the NFL, he's still managed to amass an impressive net worth for someone who failed so miserably at playing pro football.
Johnny Manziel couldn't replicate his success at Texas A&M with the Browns
Despite being a 6-foot, 210-pound quarterback playing in the toughest conference in college football, Manziel left Texas A&M as one of the greatest players in the history of the sport. A two-time first-team All-SEC selection, the Texas native put up prolific numbers and earned plenty of recognition for doing so.
As a redshirt freshman, Manziel completed 68% of his passes for 3,706 yards and 26 touchdowns. And by totaling 1,410 yards and 21 touchdowns as a runner, he became the fifth player in NCAA history to hit 3,000 passing yards and 1,000 rushing yards in a season. To no surprise, Manziel beat out former Notre Dame star Manti Te'o for Heisman honors.
He followed up with another excellent campaign that included 4,114 yards and 37 touchdowns through the air. Plus, Manziel added 759 yards and nine more touchdowns as a ball-carrier.
Unfortunately for Cleveland Browns fans, they never saw that side of Johnny Football during his brief time with the team.
Selected 22nd overall in the 2014 NFL draft, Manziel entered the league with major question marks about his maturity and ability to live up to the "franchise quarterback" label. And it didn't take long for the Browns to realize they made a massive mistake by trading up to take such a high-risk prospect. Manziel only stuck around for two seasons before Cleveland decided to pull the plug on the experiment. After setting records and capitalizing on his stardom in college, he cemented his case as one of the biggest draft busts of all time.
The former Heisman Trophy winner finally revealed how much he got paid for autographs in college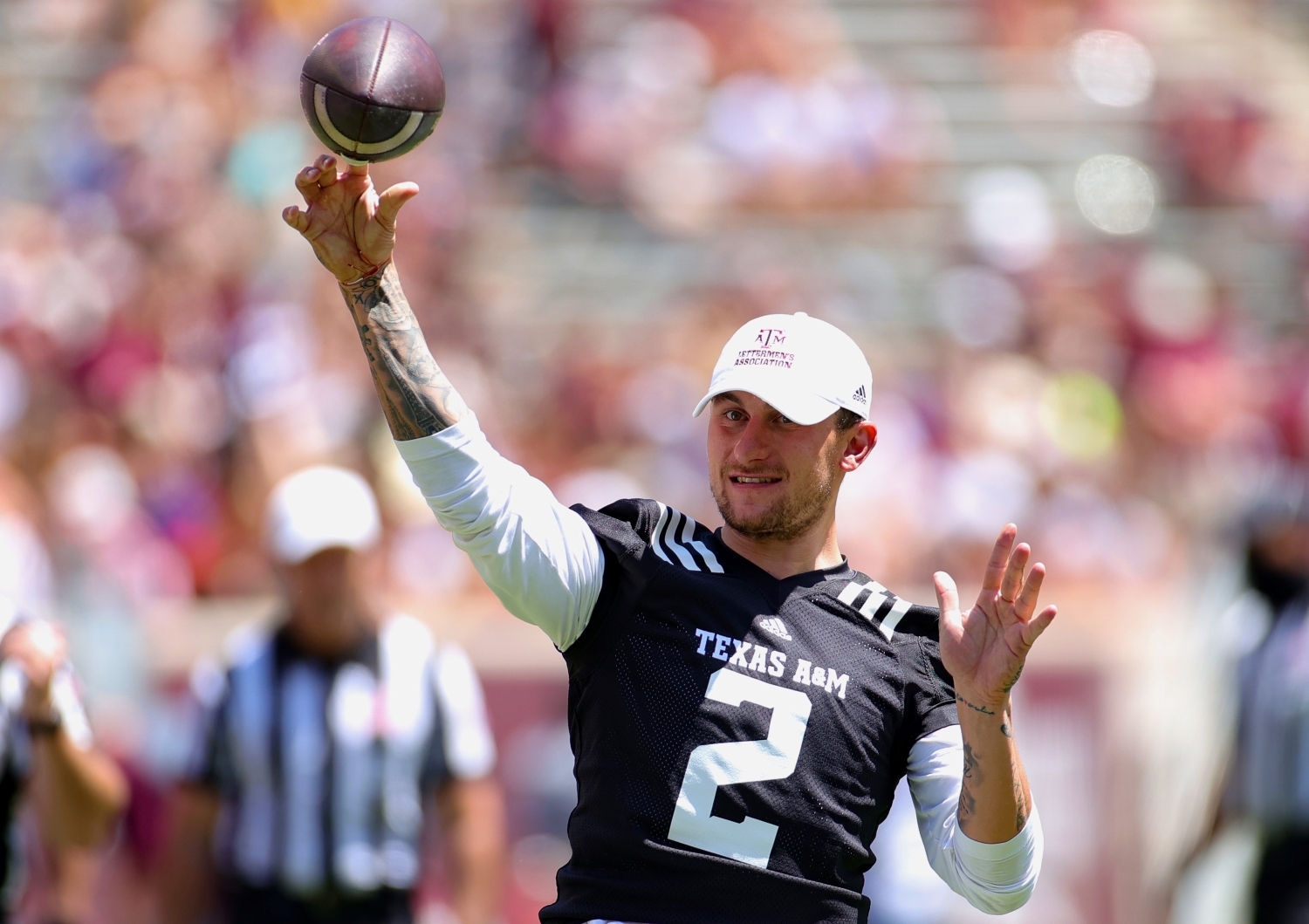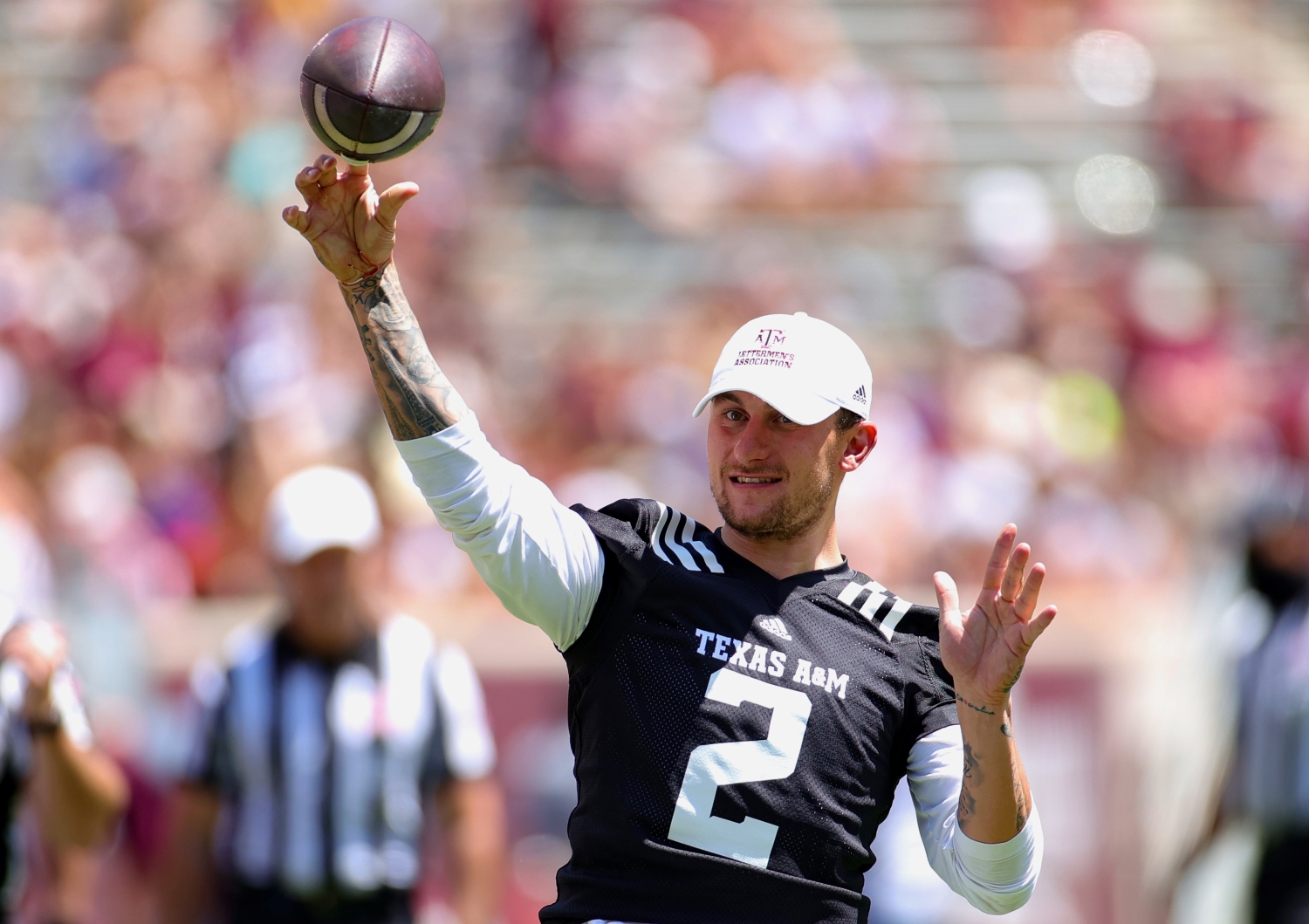 Before the start of Manziel's sophomore season, the NCAA conducted an investigation to determine whether he got paid for signing autographs earlier that year. According to ESPN, two sources told "Outside the Lines" the reigning Heisman Trophy winner received a five-figure flat fee for agreeing to sign memorabilia during a trip to Miami for the BCS National Championship.
However, the NCAA could not find any evidence to substantiate the allegation, and Texas A&M eventually agreed to suspend Manziel for the first half of their 2013 season opener.
As it turns out, though, the NFL flameout did profit from selling his signature during his college days.
During an interview on Barstool Sports' Bussin With the Boys podcast, Manziel admitted the truth about how much money he actually made. According to the 28-year-old, he received $33,000 from two transactions in 2013 involving autographed items.
"We're doing it all sneaky, we don't want to get caught, we're trying to learn from everybody else who's got caught," Manziel said during his podcast appearance. "And I may or may not have gone back to this guy's condo and signed probably 10,000 pieces. He gave me three grand."
During that autograph session, another individual told Manziel he was getting "ripped off" and offered to connect the young college star with a man who could pay him 10 times that amount.
"So this guy is like, 'All right, go to this room at the Fontainebleau. All this stuff will be in there laid out, and when you're done, just send me a picture of all of it, I'll give you the code to the safe, the money will be in there,'" Manziel said. "I made somewhat of a decent living in college."
Manziel still has an impressive net worth despite his unimpressive pro football career
Although he never came close to living up to his first-round pedigree, Manziel still pocketed quite a bit of money during his brief time in the NFL. As the No. 22 overall pick, he received a $4.3 million signing bonus as part of his four-year contract.
Let's just say the Browns didn't get a good return on their investment.
In the end, Cleveland paid Manziel $7.7 million for 14 forgettable appearances that included seven touchdown passes, five interceptions, and a 2-6 record as a starter.
Even though his pro football career has ultimately been a major letdown, the controversial quarterback still has quite a bit of money to his name.
According to Celebrity Net Worth, Manziel has an estimated net worth of $6 million.
However, it's safe to say his autograph isn't worth quite as much as it used to be.
All contract data courtesy of Spotrac.