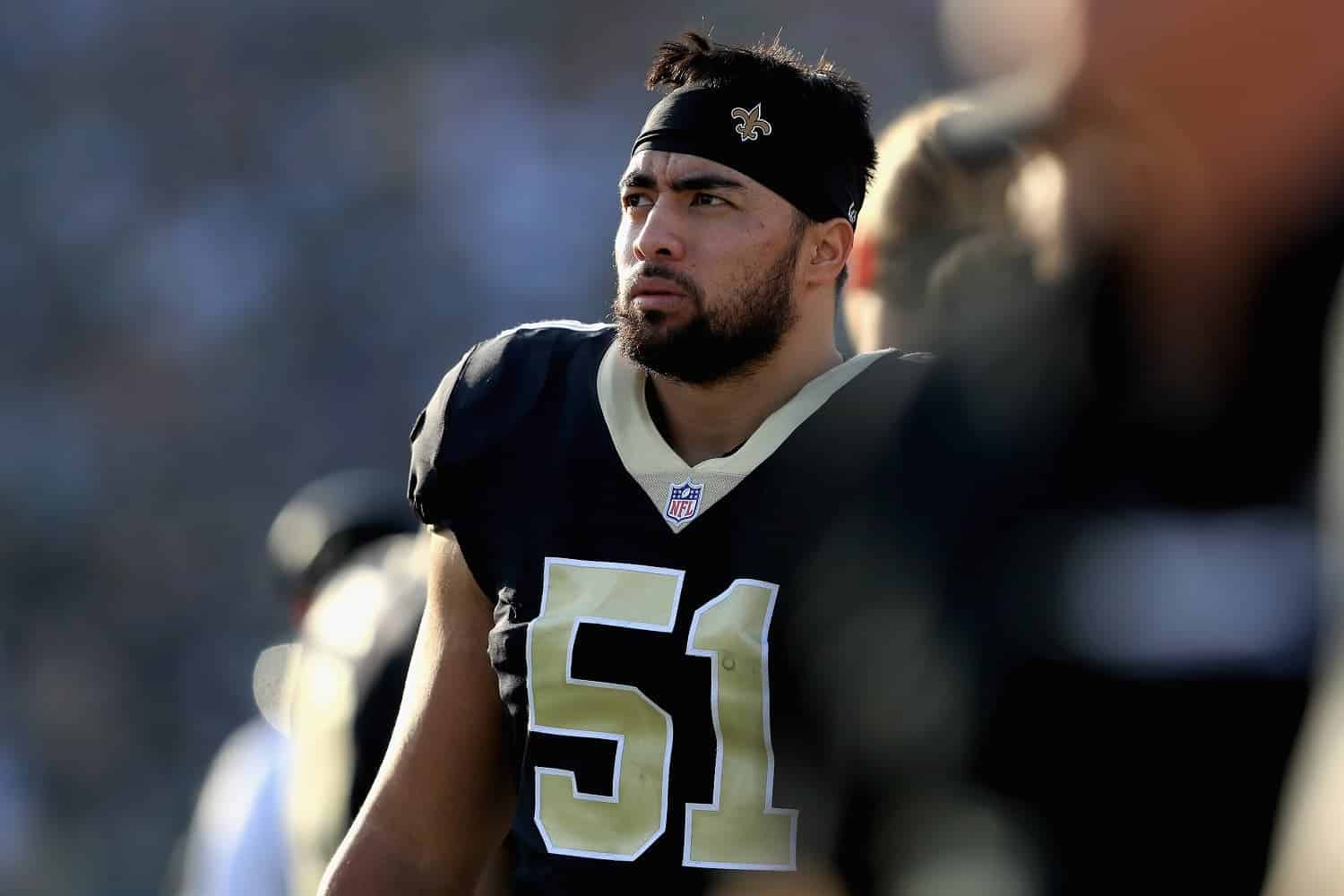 What Happened to the NFL's Manti Te'o, Victim of a Famous Catfishing Hoax?
Despite promising Notre Dame seasons and placing second on the Heisman Trophy voting, Manti Te'o's NFL career was derailed by a catfishing scandal.
Manti Te'o put together an impressive college career in his four seasons at Notre Dame, where he was an award-winning linebacker who nearly walked away with the Heisman Trophy. However, almost no one talked about his football career once Te'o was on the verge of joining the NFL..
Instead, the country took interest in how Te'o and perhaps the most discussed catfishing hoax ever. It was an embarrassing episode for the player, his family, and the school.
So, what exactly happened to Manti Te'o?
Manti Te'o starred at Notre Dame on his way to the NFL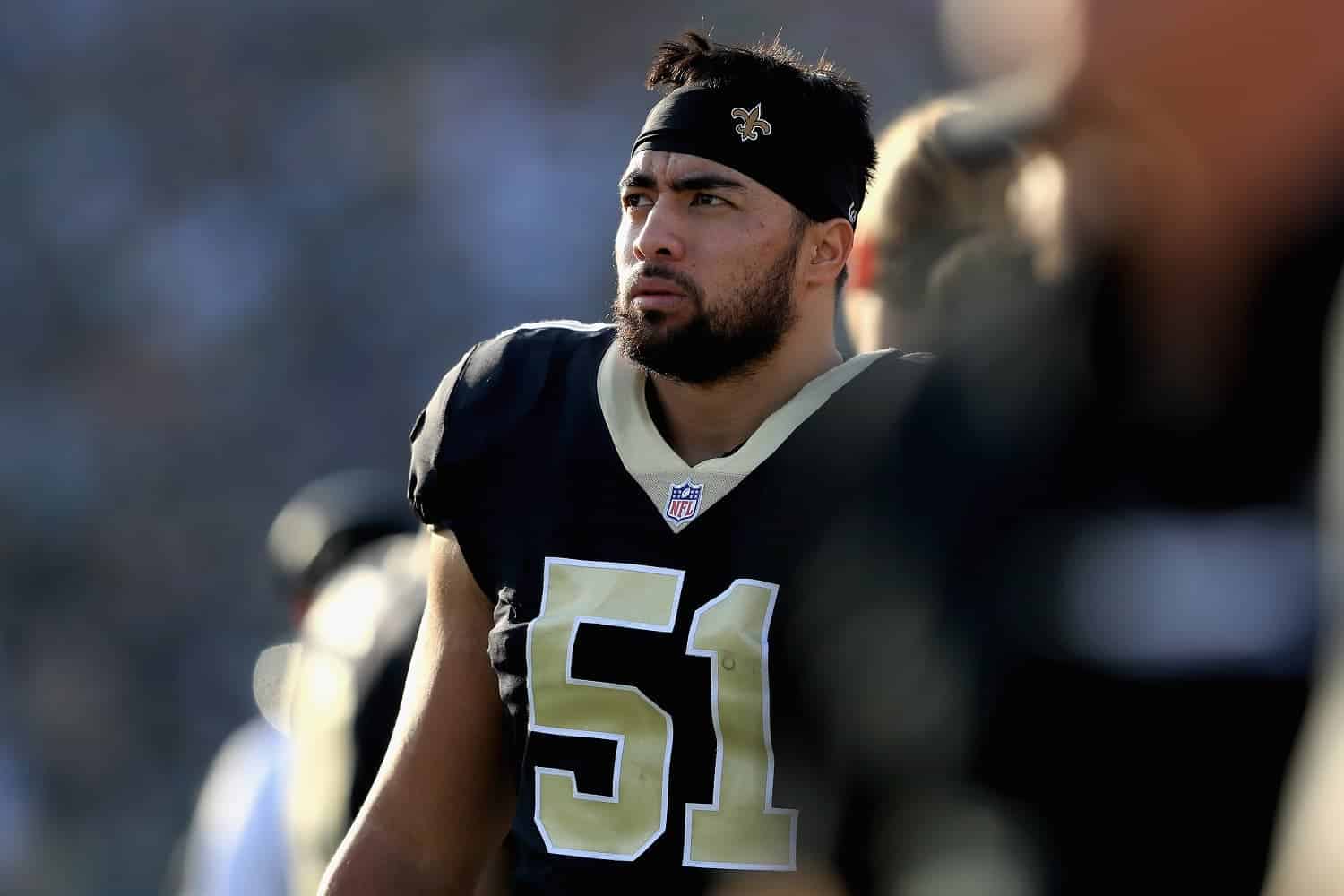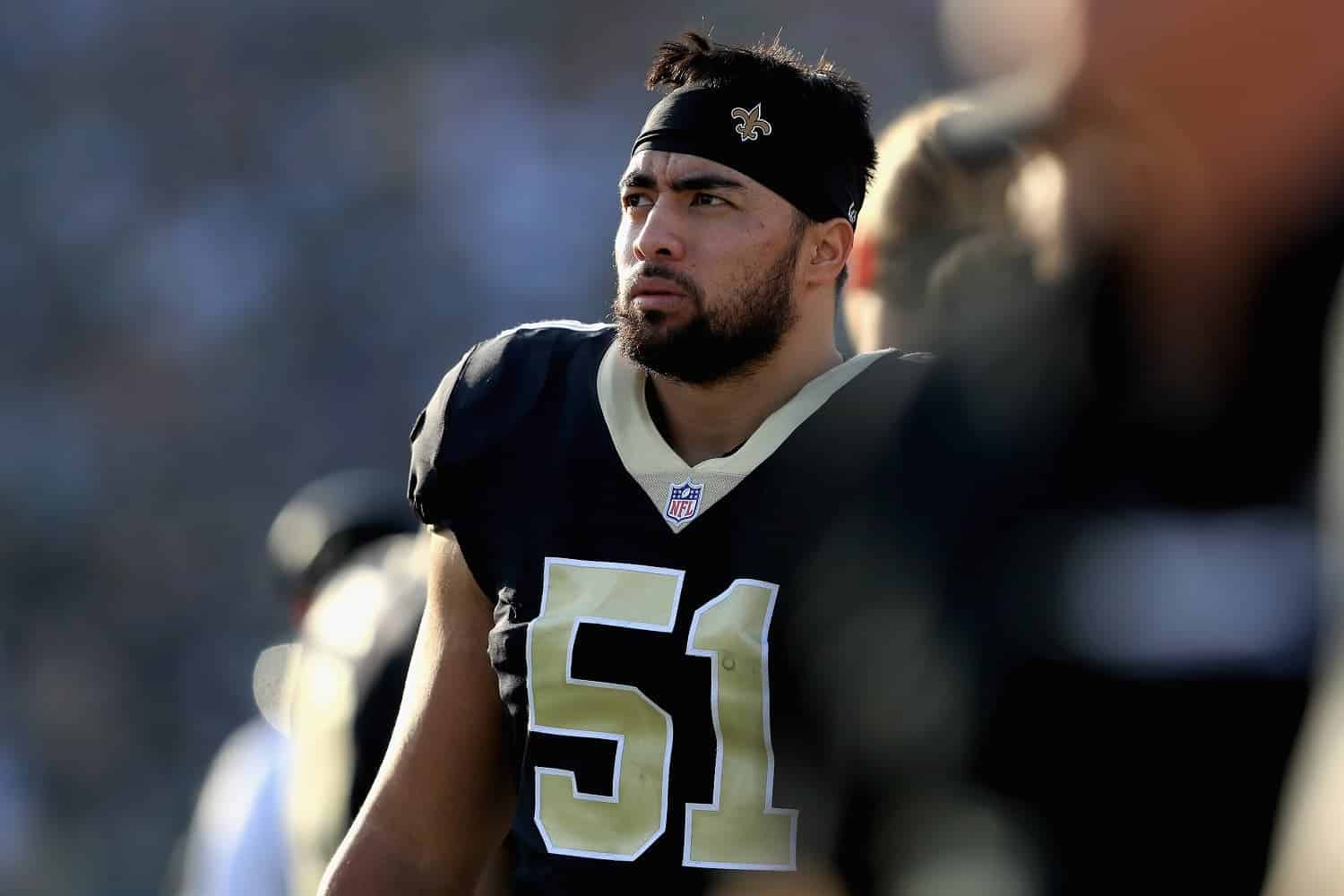 The college career of Manti Te'o coincided with Notre Dame's coaching transition from Charlie Weis to Brian Kelly. The latter put the program back on solid footing and positioned the senior linebacker to become one of the stars of a 12-1 team that played in the BCS Championship following the 2012 season.
It capped an impressive four-year career with the Fighting Irish, during which Te'o piled up 437 tackles and 8.5 sacks. All seven of his career interceptions came during his senior season.
Projected as a likely first-round pick in the 2013 NFL Draft, Te'o saw his stock slip for several reasons. On the field, his showing at the NFL Scouting Combine in Indianapolis wasn't a flop but also didn't dazzle. His pro day in South Bend went better, but it wasn't enough to lift Te'o back into first-round status. The San Diego Chargers (now the Los Angeles Chargers) selected Te'o early in the second round, 38th overall.
Had it not been for Lennay Kekua, he might still have gone in the first round.
The Manti Te'o girlfriend hoax was shocking news
One of the big human-interest stories in the 2012 college football season involved Manti Te'o drawing inspiration from the memory of Lennay Kekua, his dead girlfriend. It was a compelling story. It also wasn't true. Instead, the tale was an elaborate hoax perpetrated against the linebacker, according to ESPN.
Someone using a fictitious name contacted Te'o and then worked with others to convince the NFL player he was engaged in a long-distance relationship with a young woman. He was later led to believe that the woman had died shortly after the real-life death of his grandmother. Adding a layer of complexity to the story unearthed by Deadspin, there was conjecture Te'o was a party to the hoax, potentially to garner publicity.
He had mixed results during his NFL career
After helping Notre Dame into the college championship game against Alabama following the 2012 season, Manti Te'o went to the San Diego Chargers in the second round of the 2013 NFL Draft. He played four seasons with the Chargers, starting 34 games and making 221 tackles. Te'o spent most of his final season in San Diego on injured reserve.
The New Orleans Saints signed Te'o to a two-year, $5 million deal during the free-agent window in 2017, and he made 80 tackles in 21 games, missing the majority of the 2018 season. He was brought back as a late-season injury replacement in 2019 and then once again released.
In 2020, Te'o signed with the practice squad of the Chicago Bears and was briefly elevated to the active roster in 2021. However, his contract expired shortly after, and he has had no further moves in the NFL.
However, there is a happy ending to this story. In early 2020, Te'o became engaged to his real girlfriend, Jovi Nicole Engbino, a personal trainer and beauty consultant. They married later that year in August, according to People.