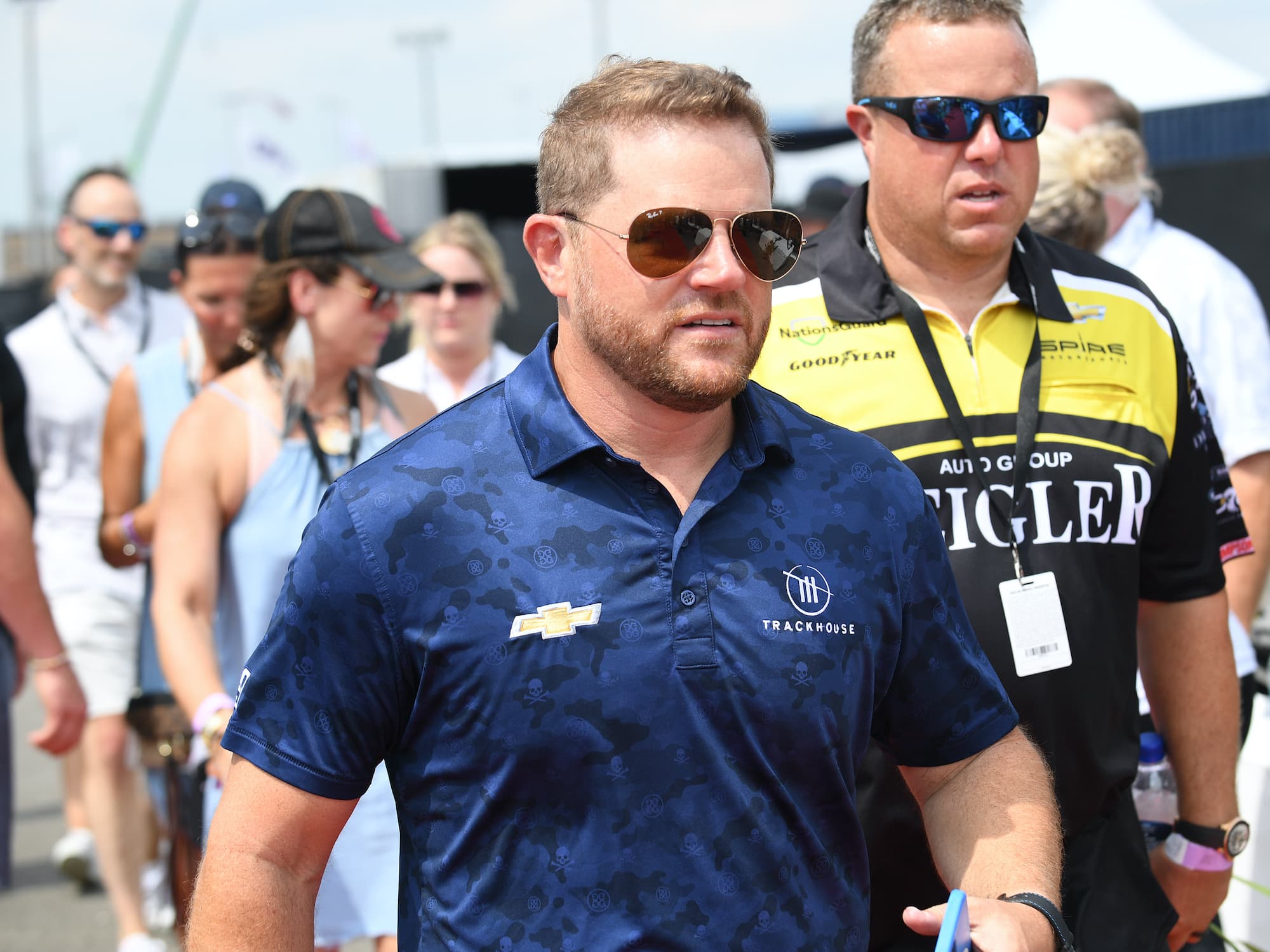 Justin Marks Is So Admired Right Now That He Just Went Back on His Word and Fans Are Happy About It
Justin Marks is so admired in NASCAR with the success of Trackhouse Racing that he completely went back on his word and fans are happy about it.
Two years ago, most fans heard the name Justin Marks and envisioned a NASCAR driver with a limited number of starts across all three national touring series, which included an improbable Xfinity Series win in 2016. Today, he's one of the most talked-about names in NASCAR, and he's not even a driver.
This long holiday weekend, the 41-year-old co-owner of Trackhouse Racing will race in the SRX Series. But in a year when his name has repeatedly been in the headlines, that wasn't even the most notable nugget of news this week. That came when he went back on his word and NASCAR fans applauded. 
Justin Marks rebranded himself since retiring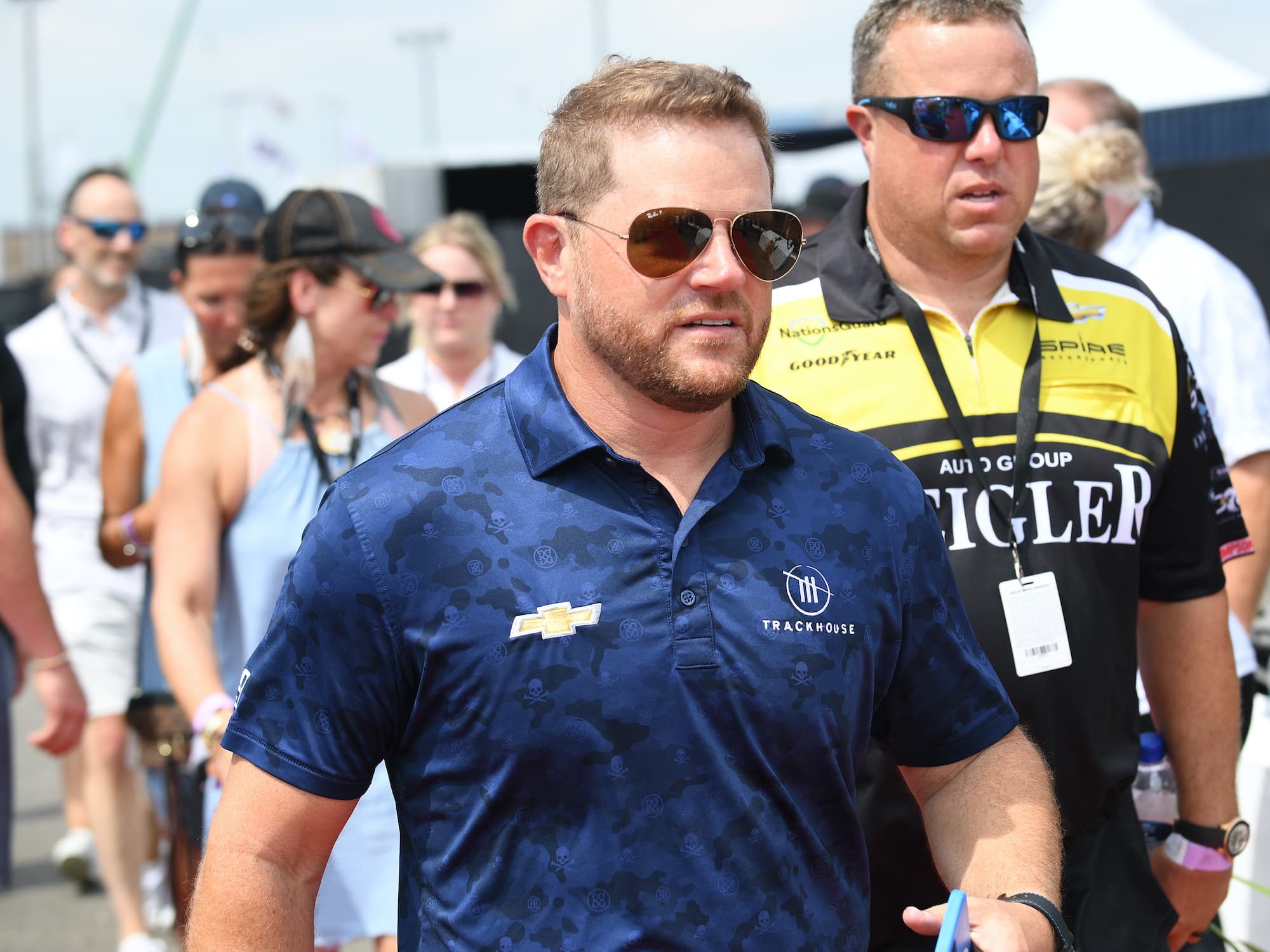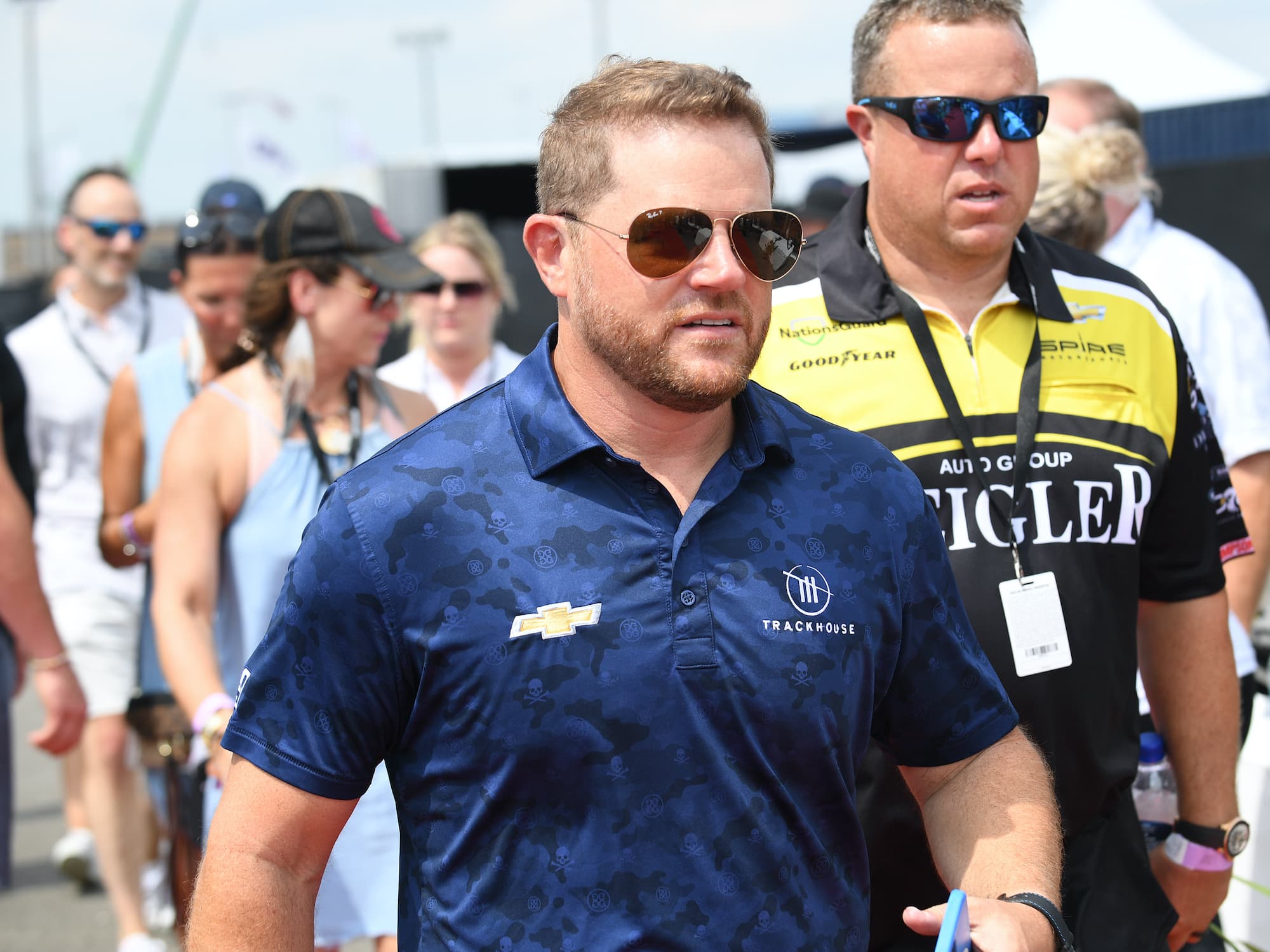 Justin Marks last ran competitively in 2018 when he raced seven times across all three series; his best finish a sixth place in the Xfinity Series race at Road America. Since then, he has transformed himself from a mid-tier race car driver no one hardly knew about into one of the most dynamic figures in NASCAR.
Partnering with entertainer Pitbull, he launched Trackhouse Racing for the 2021 season, with Daniel Suarez designated as the first driver. Last year Marks made a huge move that caught the sport's attention when he purchased Chip Ganassi's NASCAR operation. 
Born out of that deal was a business partnership with Ross Chastain, who in his first year with the organization in 2022 has shocked the Cup Series world, earning his first and second career wins and, more impressively, making himself a legitimate championship contender. Add into the mix that Suarez has also consistently run up front much of the season and recently captured his own first Cup win, and you have an organization that many pundits understandably opine is the best in NASCAR. 
Went back on word and is racing NASCAR Truck Series
While many would assume Marks would be satisfied with the success of his organization and focused on that, they would be wrong. At his core, he's still a racer. That's why he accepted an invitation from the SRX Series to compete in this week's race at Stafford Speedway as a substitute for Helio Castroneves, who is out due to a scheduling conflict.
SRX is entertaining racing action, but it's not NASCAR. Marks has insisted that his days in NASCAR were behind him, and that wouldn't change. This week it changed.
On Friday, Niece Motorsports announced he would be piloting the No. 41 Chevy Silverado in the Truck Series race at Mid-Ohio on July 9. 
"I know I know," Marks tweeted in response to the announcement. "Said I'd never drive a NASCAR race again. But thanks to the kindness of @WWEXRacing and @NieceMotorsport I just couldn't say no."
The way things are going he might just win
Everyone loves the underdog. That's what Trackhouse was considered at the start of the season, running up against the sport's Goliaths like Hendrick Motorsports and Joe Gibbs Racing. Unbelievably, the second-year organization's cars are now considered favorites heading into each race weekend.
That story alone has fans jumping on the bandwagon. But building a winning organization in a few short years is just one reason Marks is quickly becoming a fan favorite. He revealed another in the last few weeks when he unwaveringly stood by Chastain, who is known for his aggressive driving, when multiple drivers were not happy with the No. 1 car's actions at WWT Raceway near St. Louis and let him know about it. 
Throughout the journey these last couple of seasons, Marks has used the word disrupt to describe what he's doing. And he's done just that in the way he's built his organization, including the Ganassi acquisition, and the way he's handled himself, being readily available to the media and being active on social media. He's making his mark in a very noticeably way.
In a sport that, to its credit, is evolving, including providing a better product both on and off the track for a more diverse audience, Marks is that extra spark NASCAR didn't know it needed. 
And those who think he doesn't have a chance at winning the race at Mid-Ohio are only fooling themselves. That's where he earned his lone NASCAR victory. The Niece trucks have run strong this year, including a win at Charlotte by Chastain. And then there's the Trackhouse magical year, which no one had on their bingo card.
With all of that momentum, there's no reason to think he can't add another trophy to the case and write another chapter in the fairytale season.
Like Sportscasting on Facebook. Follow us on Twitter @sportscasting19 and subscribe to our YouTube channel.