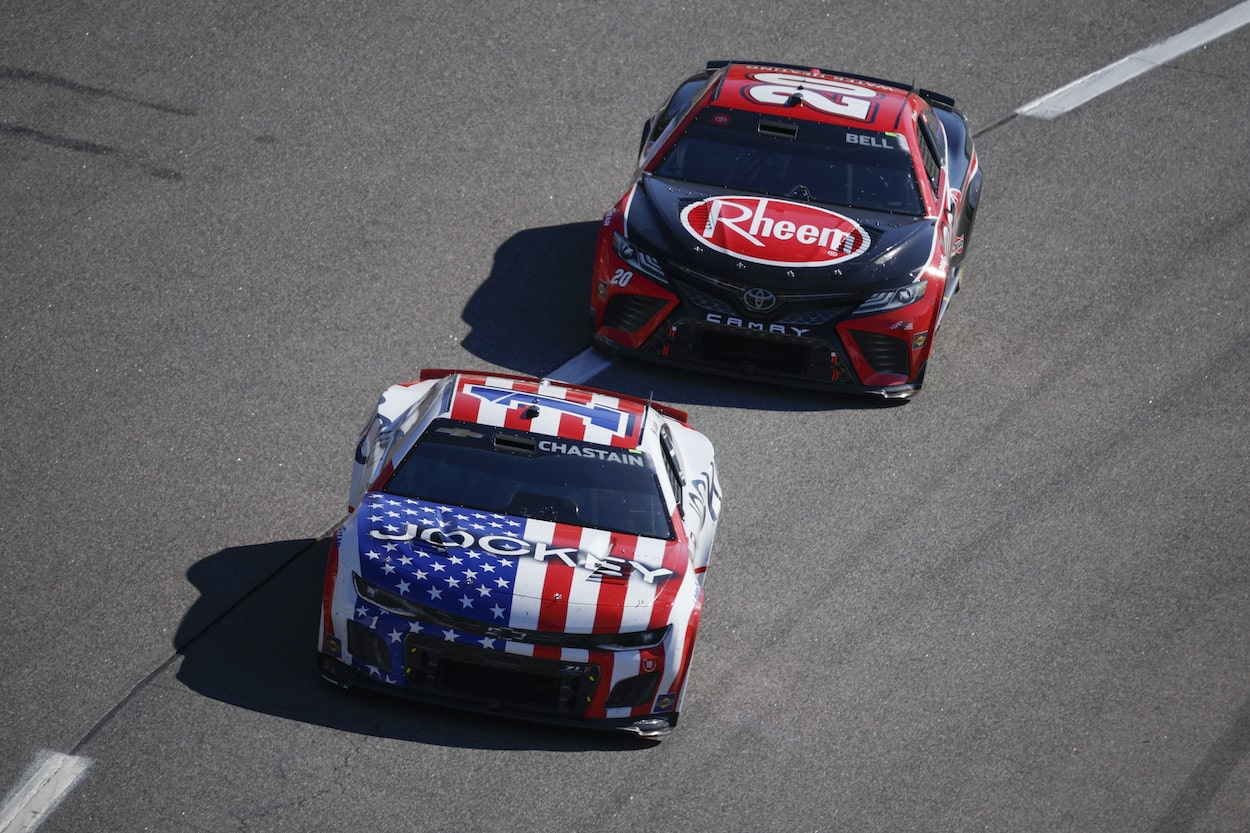 Justin Marks Tired of Everyone Blaming Ross Chastain for Incidents, Calls out Christopher Bell for Being 'Super Lazy' in False Accusation After Richmond
Justin Marks didn't hold back in defending Ross Chastain this week and calling out Christopher Bell for being "super lazy" in his post-race allegations at Richmond.
Ross Chastain is a marked man. After the Trackhouse Racing driver's aggressive style has caused multiple incidents the last two seasons, and most of them happening in the front of the field, other drivers are taking notice of the No. 1 when it's in the vicinity. 
There have already been several incidents this year where drivers have pointed the finger at the watermelon farmer, including one recently at Circuit of the Americas with his teammate Daniel Suarez. On Sunday after Richmond, it happened again, but this time, the No. 1 car had nothing to do with the incident. 
This week during an appearance on SiriusXM NASCAR Radio, team co-owner Justin Marks talked about the latest incident involving Christopher Bell and didn't hide his frustration, calling out the Joe Gibbs Racing driver for being lazy in his accusations. 
Ross Chastain blamed for late incident at Richmond
On a restart with 22 laps to go on the 3/4-mile track, Christopher Bell lined up in the third row on the inside. Ross Chastain started right behind him. 
As soon as the cars crossed the start-finish line, the Trackhouse car dropped to the inside and got position on the No. 20 car but never came close to making contact. The JGR car then drifted up the track, made slight contact with Kevin Harvick to his outside and then got into the left-rear of the No. 24 car, which went for a spin. 
Replay showed the contact with William Byron was solely Bell's fault. 
After the race, the frustrated 28-year-old JGR driver talked with reporters and placed blame directly at the feet of Chastain.
"The Wrecking Ball came in and made us three-wide at the last second and there wasn't enough room to be three-wide," Bell said, before clarifying who he was talking about. "The 1 car. The Wrecking Ball." 
Chastain also talked with the media, offered a dramatically different answer, and didn't try to hide his own frustration. 
"I never saw the 24. I was underneath the 20 but I didn't touch the 20 either. I mean, if he's going to call me a wrecking ball," Chastain paused and sighed. "I just don't understand."
Justin Marks defends his driver while calling out Christopher Bell for being 'super lazy'
A couple of days after the race, Trackhouse Racing team co-owner Justin Marks appeared on SiriusXM NASCAR Radio, where he talked about the race, and what Bell had to say. Marks was asked if he has to accept that Chastain will be blamed for incidents, even when he might not be responsible.
"I think you have to accept it. Whether you like it or not, these aren't things that are totally in your control," Marks said. "You said something interesting there, 'Upon further review.' And I am under the impression that you need to be careful about the things you say until you've done that further review. Because ultimately, a lot of times, it will come back to bite you. 
"It's just a very lazy mentality to have when you make a mistake, and you got to ultimately try to blame it on the guy who is the low-hanging fruit in the series right now because everyone wants to blame him. And you know, not a lot of it is unwarranted. He's a very aggressive driver and he's made some guys upset, but the fact of the matter is that he did absolutely nothing wrong. I think to run to a microphone and make a statement like that when you haven't even looked at the replay it's just super lazy. 
"It's just part of the sport. It's part of some of the personalities we have in the sport right now, which is great. Takes all kinds. But Ross did a great job yesterday. Was a very managed aggression. It's like, what are you going to get mad at someone for getting aggressive and racing hard on a green-white-checkered when there's five laps to go? I don't understand why you'd fault anyone for doing that. It's just sort of a bit of a narrative right now. 
"I think I've said it a million times before. I'm going to always support my drivers and wanting it and working hard and being aggressive. A moment like that probably takes a little bit of self-reflection and kind of understanding — what am I actually upset about — because in that situation, Ross did absolutely nothing wrong."
Chastain can expect more fingers pointed at him in future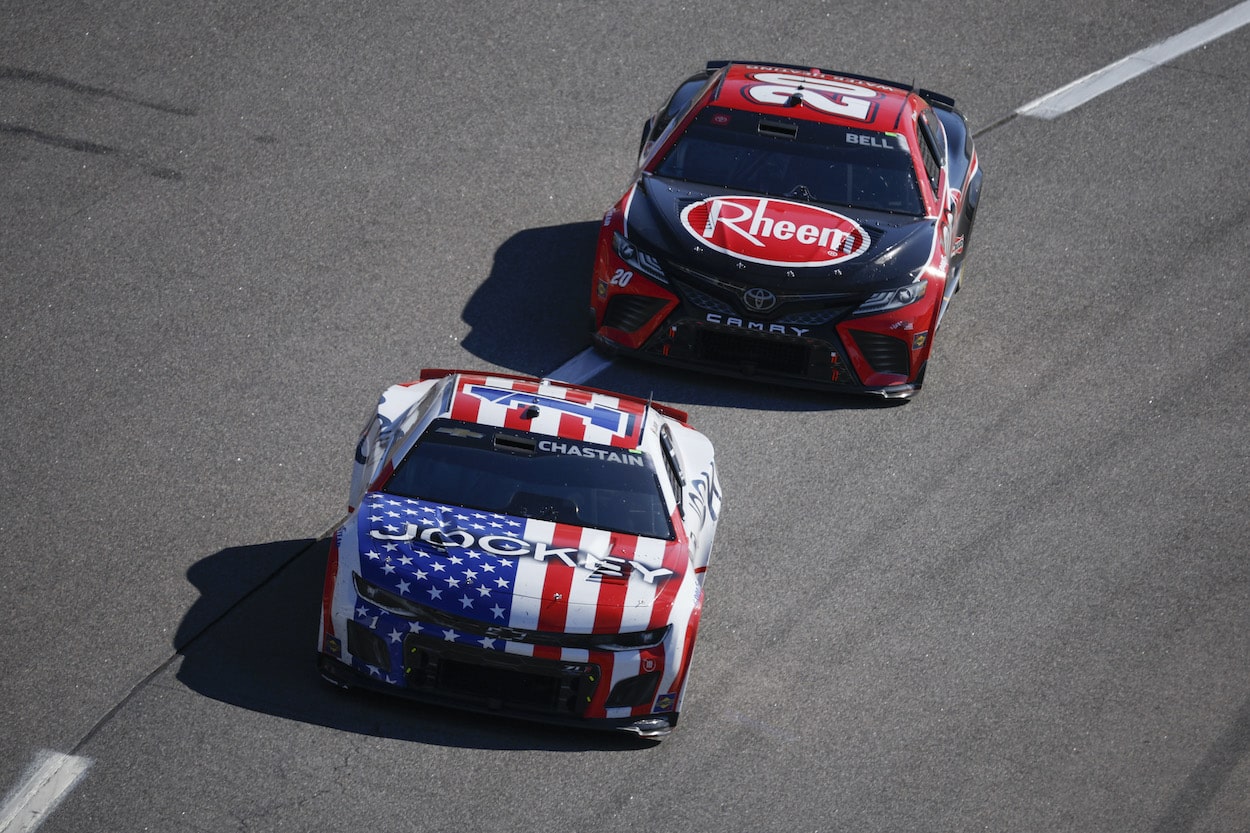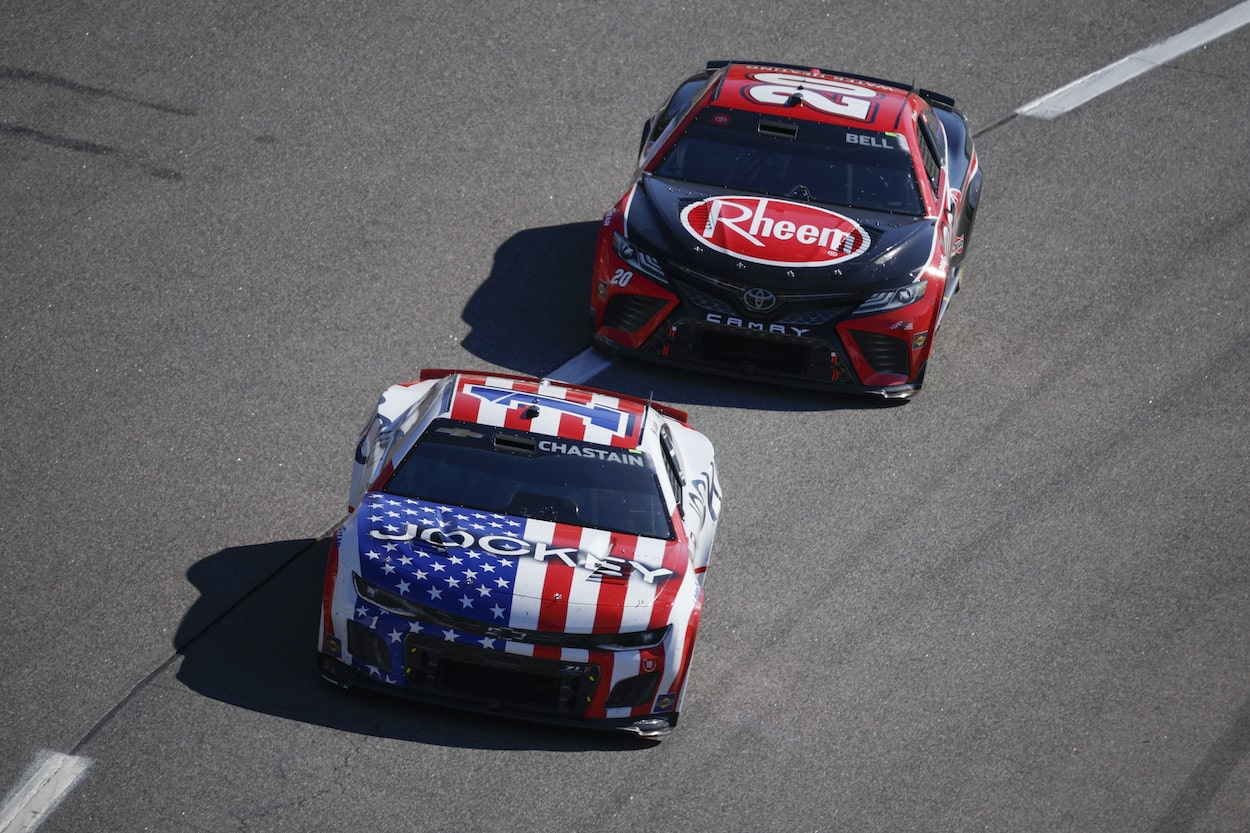 As Marks mentioned, there's a narrative right now around Chastain. It started last season in multiple well-documented incidents with Denny Hamlin but appeared to have died down this year until the veteran driver mentioned on his podcast last month how he had intentionally wrecked the No. 1 car at Phoenix out of retaliation for an incident earlier this year at the Clash. 
Chastain was unexpectedly thrust back into the spotlight, and that attention only intensified at COTA after the race when Suarez confronted him on pit road. Add in the fact that the 30-year-old is regularly running near the front of races and there's naturally more eyeballs watching him.
Increased scrutiny comes with the territory. That apparently includes false accusations, which Marks showed he's not going to allow to happen without at least calling out those making the charges.
For the latest breaking news and information about NASCAR's three national series, check out @kdsportswriter on Twitter.