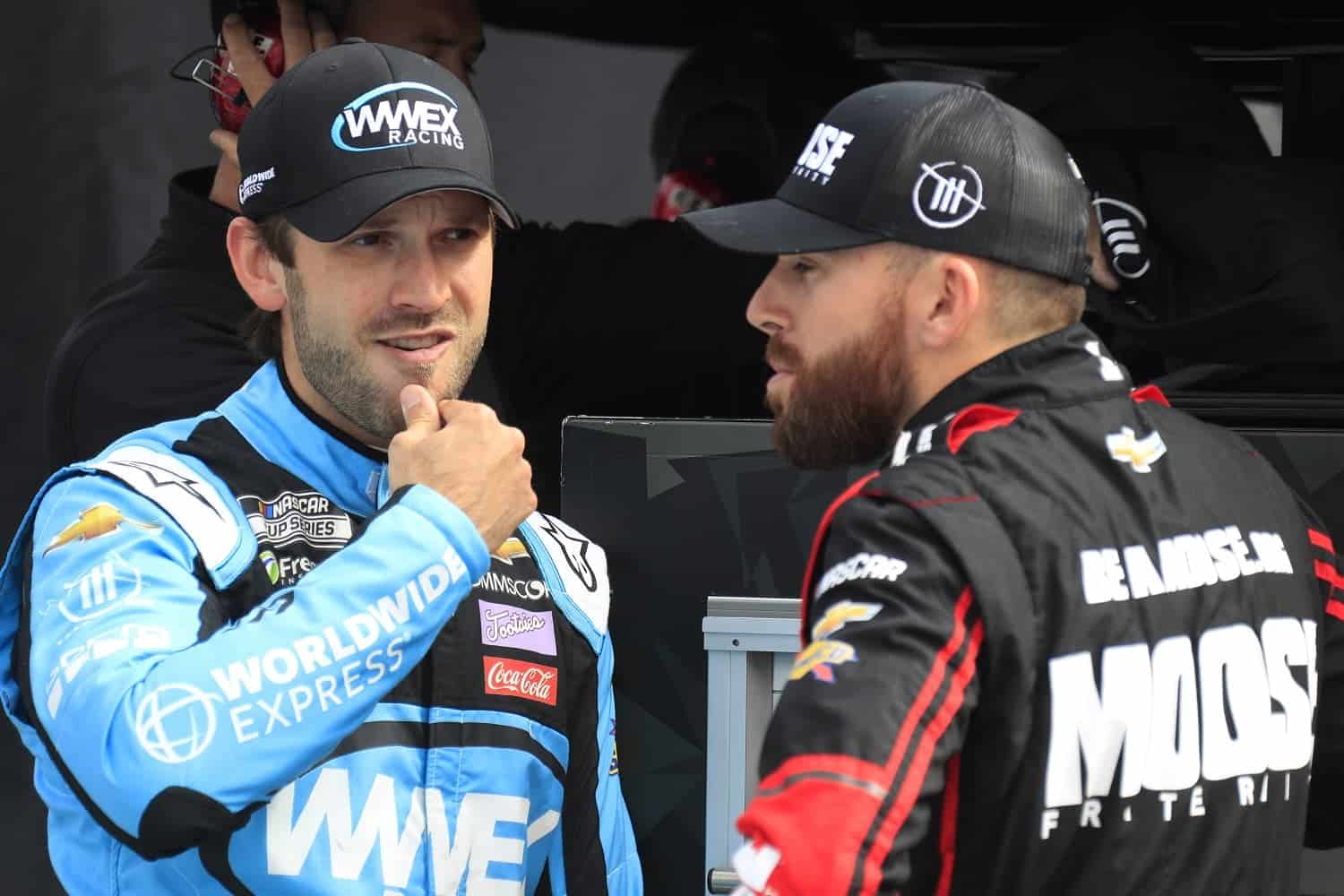 Ryan Blaney Makes a Great Point Why Daniel Suarez and Ross Chastain Should Be Done Feuding
Daniel Suarez and Ross Chastain have made peace. Ryan Blaney says that bodes well for the Trackhouse Racing garage and shop.
The data indicates Ryan Blaney is five or six times more likely than Daniel Suarez to win a NASCAR Cup Series race. Based on what we heard over the weekend, he's also approximately 100% less delusional than Trackhouse Racing's second-best driver.
While Blaney was making sense in the Richmond Raceway garage talking about what transpired a week earlier at COTA, Suarez was making matters worse for himself.
Daniel Suarez shifts the blame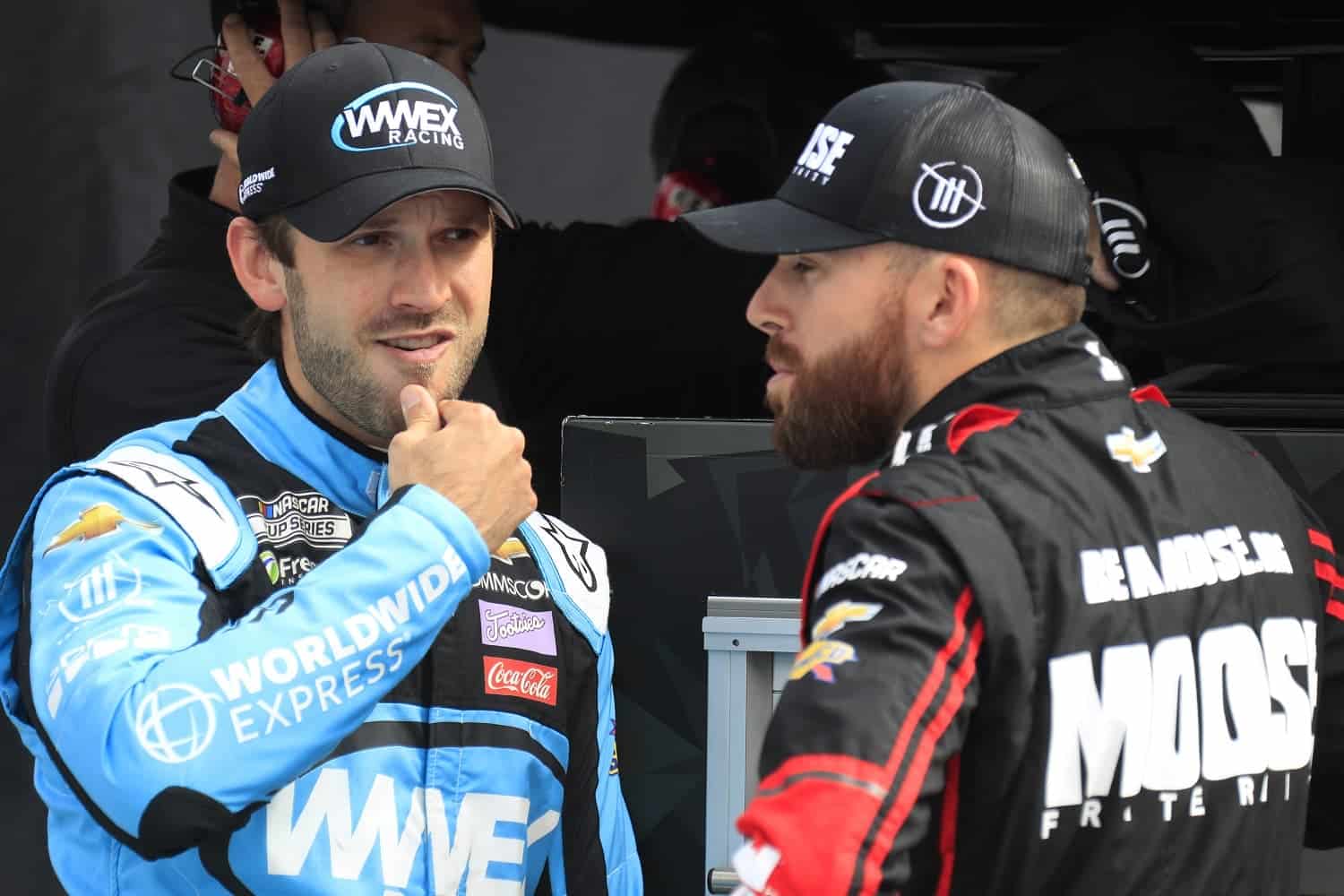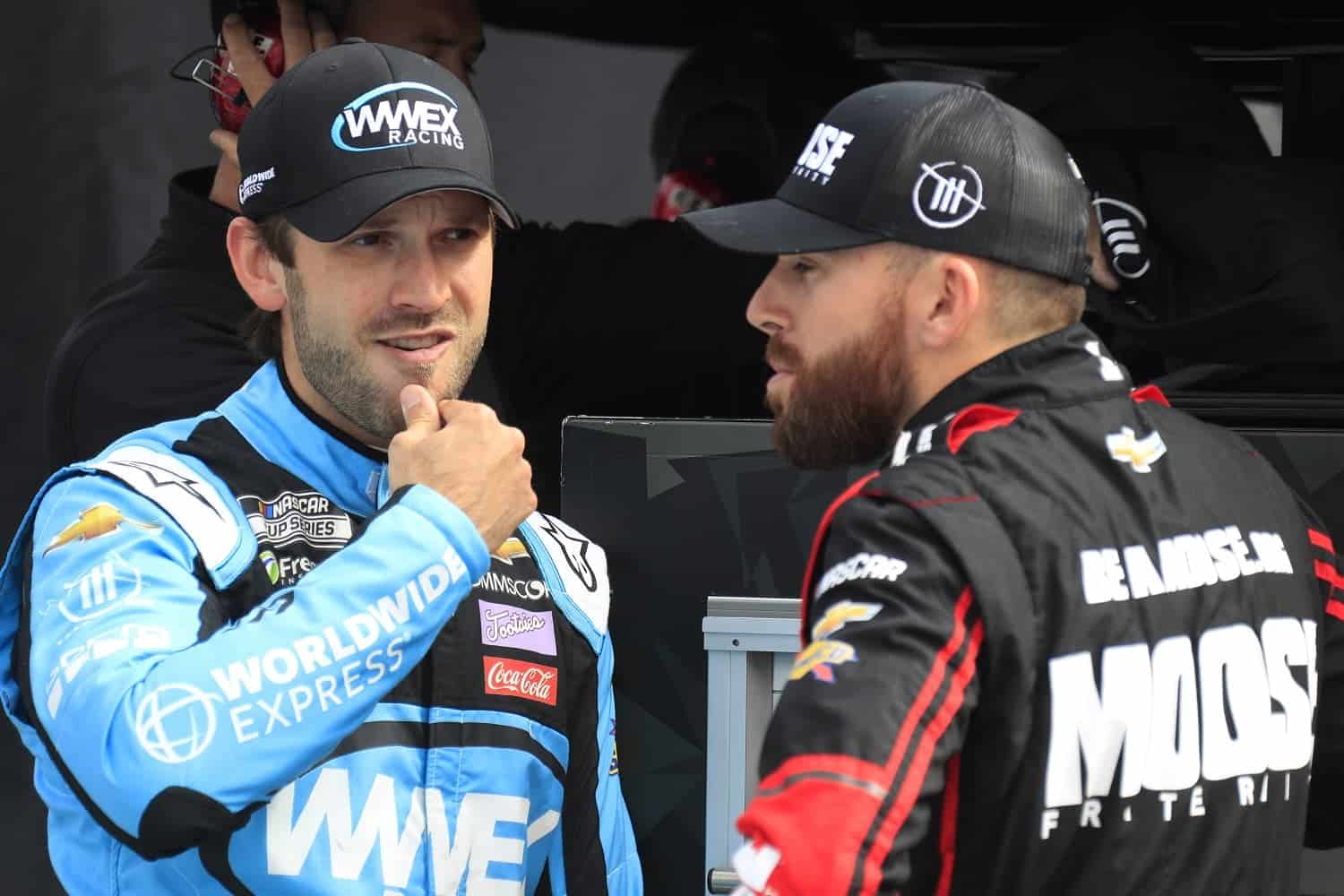 A quarter of NASCAR fans will briefly struggle a month from now to remember Tyler Reddick won last weekend's Cup Series race at Circuit of the Americas, but they'll all remember the chaotic overtime starts and Daniel Suarez's behavior on the cooldown lap.
NASCAR fined Suarez $50,000 for his behavior after contact in overtime dropped him from the top five to 27th place. The driver of the Trackhouse Racing No. 99 Chevy blazed past multiple cars after the checkered flag, bumped teammate Ross Chastain out of the way, and rammed the back of Alex Bowman's No. 48 Chevy on pit road with at least one race official nearby and potentially endangered.
On Saturday at Richmond Raceway, Suarez rationalized that he was driving under 20 mph while tagging Bowman, adding the fine was a surprise. That put the winner of one race in 221 starts in the minority NASCAR fined Denny Hamlin and docked him driver points for his own incident with Chastain.
"I mean, it was very slow, and also, the 48 car, he was brake-checking me, so you know, we're not going quick," Suárez said, according to NASCAR.com. "There was one official there, and that was wrong. But yeah, I wasn't expecting anything, but this is what it is. NASCAR wants to send a message, and it's OK."
Daniel Suarez and Ross Chastain say they've moved on
Daniel Suarez had no business going after Alex Bowman at COTA since it was Chastain's aggressive move to the inside that launched the Hendrick Motorsports car into Suarez on Turn 1 of the third overtime.
Suarez had words with Bowman and Chastain after the race. Bowman, who had box seats for tension last season between Chase Elliott and Kyle Larson, told Suarez his issue should have been with Chastain. That led to an extended conversation between Suarez and Chastain, understandably unhappy over being bumped as the cooldown lap was winding down.
On Saturday, the Trackhouse Racing drivers said they'd agreed this week to move past the incident.
"No matter what we all think, we have to put that behind us and know that moving forward we're brothers," Chastain explained. "We don't always get to pick our family, but we're brothers at Trackhouse, and we're going to be stronger together."
Said Suarez: "We're gonna have situations like this. Sometimes, I'm going to be unhappy with him, and sometimes, he's gonna be unhappy with me, so it's part of racing. I don't see it as a big deal when it comes to Trackhouse."
Ryan Blaney makes a great point
Continuing to deflect blame, Daniel Suarez shifted the narrative to the respect issue that's become a hot garage topic, saying, "What we are doing as a 40-driver group, that's not right. Hopefully, we can fix it."
Of course, that glosses over Suarez being the only driver playing bumper cars after the messy restarts and Tyler Reddick's win at COTA. Meanwhile, Suarez vs. Chastain is the only instance of public friction between teammates at the moment.
Team Penske's Ryan Blaney, a seven-time winner in 276 starts and looking to break out of a 52-race winless streak, told Fox Sports' Bob Pockrass he's had occasional disagreements with teammates Joey Logano and Austin Cindric.
"You get over that stuff," he said. "You talk about it, you get over it and you move on from it. … If you've got two teammates p***** off at each other, that doesn't help the camaraderie of the whole organization."
The last thing a team needs is a contagion.
"The crew members, you can't have them being mad at each other, too," Blaney said. "It's a weird situation between those guys. It's like, 'Oh, my driver's mad at the teammate driver. Should we be mad at each other, too?' Then it's a weird dynamic in the shop. So, things have to get dealt with quickly."
Got a question or observation about racing? Sportscasting's John Moriello does a mailbag column each Friday. Write to him at [email protected]