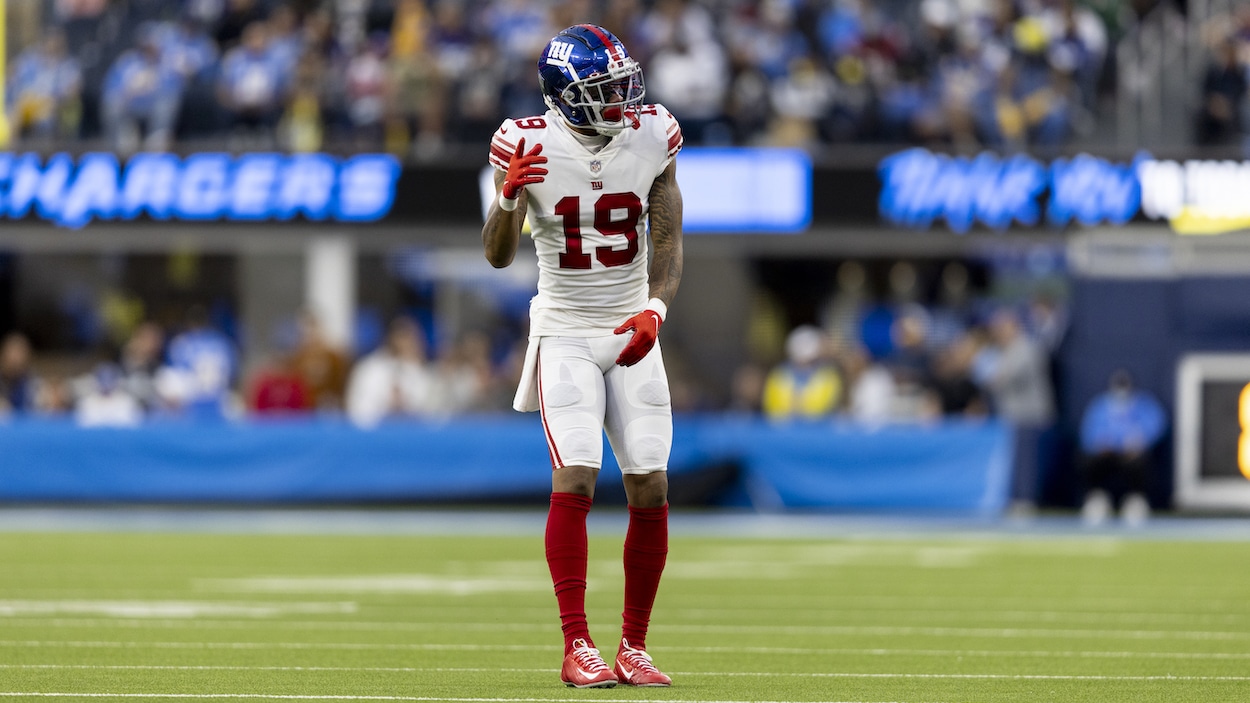 Kenny Golladay Contract: Throwing Away $72M Didn't Hold Giants Back
Giants coach Brian Daboll found a way to build a playoff-caliber WR group despite getting nothing from the massive Kenny Golladay contract.
When Brian Daboll took over as head coach of the New York Giants, he inherited a lot of problems. He found himself with a top 10 bust at quarterback in Daniel Jones, an oft-injured running back in Saquon Barkley, and a $72 million mistake in wide receiver Kenny Golladay. Daboll had a miraculous season with his new team, taking them from 4-13 to 9-7-1 and into the playoffs. He did this by turning Jones into a franchise-level QB and resurrecting Barkley as one of the league's most dangerous backs. However, he couldn't turn around Golladay and get any value out of that massive Kenny Golladay contract. Despite this albatross, Daboll still found a receiving corps in the rubble.
The Giants got nothing from the Kenny Golladay contract this season
Kenny Golladay went from a late third-round pick out of Northern Illinois to a star receiver in the NFL while with the Detroit Lions.
He had a decent rookie season in the NFC North with 28 catches for 477 yards and three touchdowns. The wideout broke out in his season NFL campaign, though, catching 70 balls for 1,063 yards and five TDs. In 2019, he had a career year with 65 grabs for 1,190 yards and a league-leading 11 TDs.
Golladay's 2020 season was injury-plagued, but that didn't stop him from signing a massive free-agent deal with the Giants in 2021. That Kenny Golladay contract was a four-year, $72,000,000 pact with a $17,000,000 signing bonus, $40,000,000 guaranteed, and an average annual value of $18,000,000 per season.
In 2022, Golladay made a base salary of $13,000,000 with $3,400,000 in prorated signing bonus, a $4,500,000 roster bonus, and a $250,000 workout bonus. He had a $21,150,000 cap hit and $31,350,000 in dead cap. For this money, the Giants got six catches for 81 yards and a touchdown.
That's $261,111 per yard, $3.52 million per catch, and $21.15 million per touchdown.
In 2023, the Kenny Golladay contract base salary goes up to $13,250,000, and with the bonuses, his cap hit rises to $21,400,000. However, his dead cap value drops to $14,700,000, which likely means the Giants will cut him to save $6.7 million.
How Brian Daboll created a Giants WR corps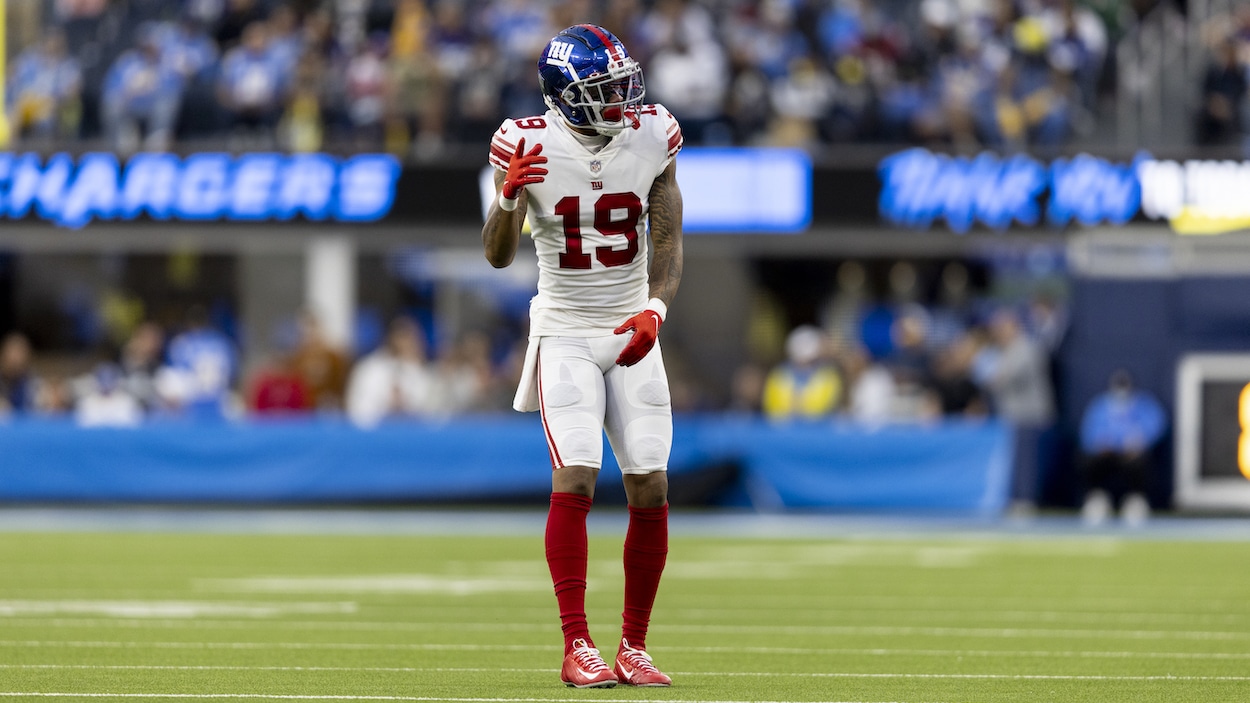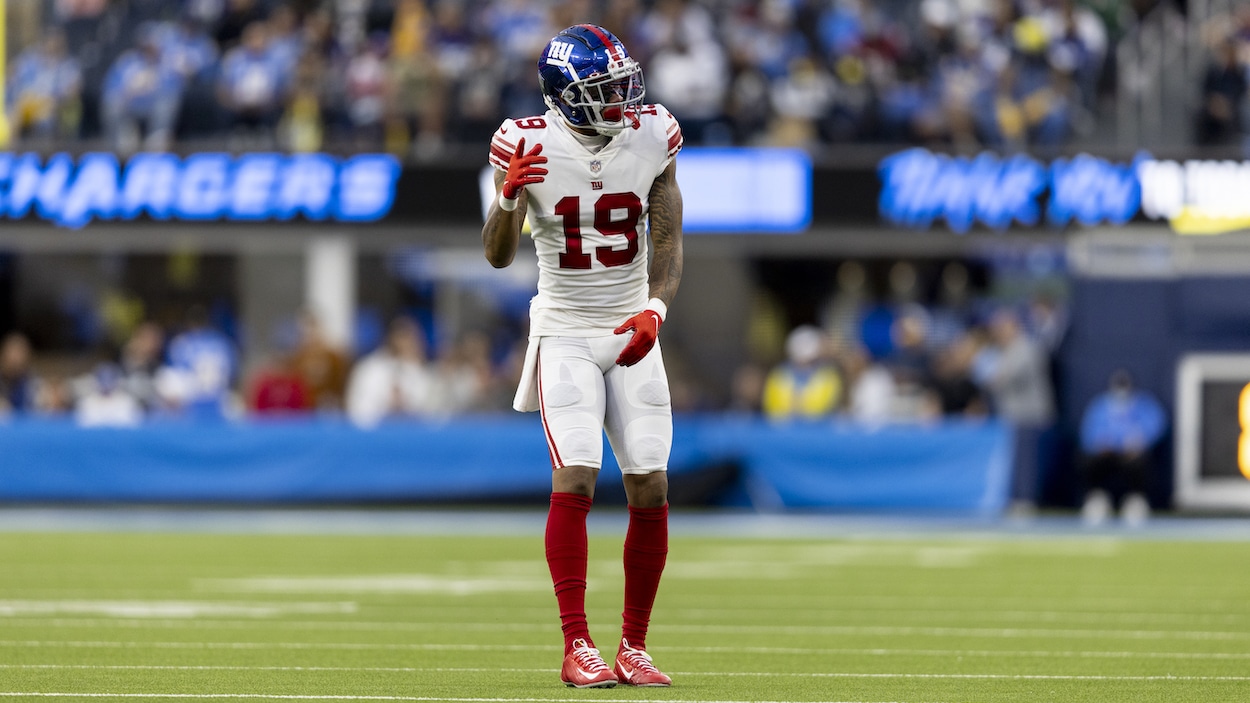 Despite the black hole that is the Kenny Golladay contract, Brian Daboll still figured out a way to piece together a wide receiver group that could help bring the Giants to the playoffs this season.
The first thing Daboll did was minimize the problems. He traded 2021 first-round pick Kadarius Toney to the Kansas City Chiefs and limited Golladay to just 231 snaps this season, 33% of the Giants' offensive total.
Next, the coach took Richie James — primarily a special teamer in three seasons with the 49ers — and made him the team's leading pass-catcher. He had a career-high 57 catches (tied for the team lead with Saquon Barkley), 19 more than this prior career total.
Darius Slayton got into the action, too. Previously the Giants' third or fourth option, the sometimes un-sure-handed (seven drops this season) deep threat led the team in receiving yards with 724.
Finally, Daboll and his fellow former Buffalo Bills employee, general manager Joe Schoen, jumped on the chance to sign Bills wideout Isaiah Hodgins when Buffalo waived him in November. Since then, the 24-year-old has caught 33 of 42 targets for 351 yards and four touchdowns.
This isn't how most NFL playoff teams build a wide receiving corps, but Daboll made the best of a bad Kenny Golladay contract situation. He found players who could play ball and turned them into valuable players, even if he couldn't do the same for Golladay.