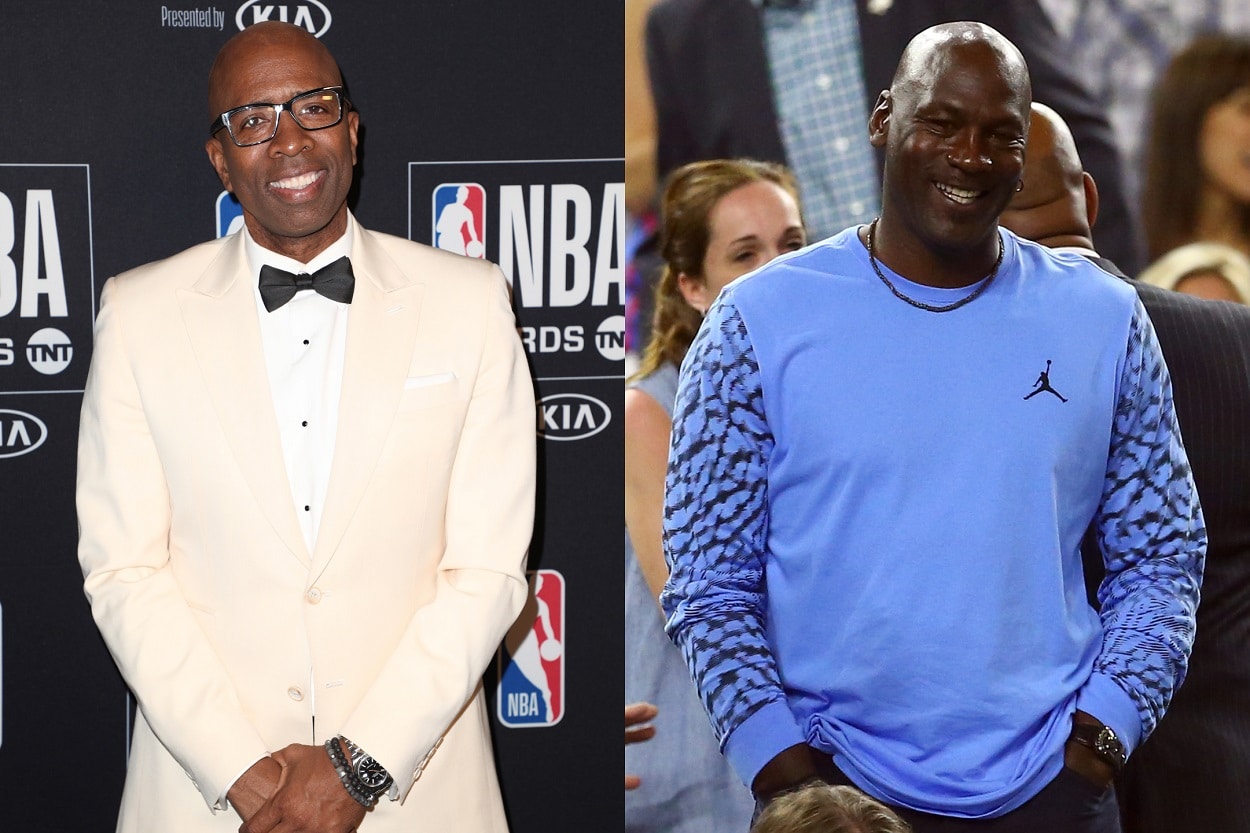 Kenny Smith Likens Michael Jordan to a 'Beautiful Wife' You Take for Granted
Kenny Smith likens Michael Jordan to a beautiful wife you take for granted.
It's often easy to forget that Michael Jordan and Kenny Smith were teammates for a season at the University of North Carolina in 1983-84.
While Jordan had hit the game-winning jumper for the Tar Heels in the NCAA title game two seasons earlier, that wasn't his team. That was James Worthy's team. But by the time Smith arrived at Chapel Hill, Mike Jordan had become Michael Jordan, and he was undoubtedly the leader of that 1983-84 squad, a squad that featured six future NBA players.
Michael Jordan and Kenny Smith were both All-Americans at North Carolina
Smith knew he was in the presence of a special player back then. And Jordan certainly was special that season for UNC, averaging 19.6 points on the way to being named ACC Player of the Year and a Consensus First-Team All-American.
The Tar Heels were the top-ranked team in the country throughout most of the year, going 26-1 in the regular season. But they were upset by rival Duke in the ACC Tournament semifinals and were knocked out of the NCAA Tournament by Bobby Knight's Indiana Hoosiers in the Sweet 16.
And just like that, Jordan was gone. He declared for the 1984 NBA Draft, was taken third by the Chicago Bulls, and the rest is history with the six titles, five MVPs, 10 scoring titles, and such.
Smith went on to have a solid career of his own, of course, both in college and the pros. In his three years in Chapel Hill after Jordan's departure, he was a three-time All-ACC selection (one First Team, two Second Team) and was a Consensus First-Team All-American in his own right as a senior in 1986-87.
While he didn't have the pro career Jordan did (few have), "The Jet" played 10 NBA seasons and won two titles with the Houston Rockets. And he's now been with Turner Sports for nearly a quarter-century and is one of the most successful broadcasters in sports as a member of the award-winning Inside the NBA crew.
Smith likens Jordan to a beautiful wife you take for granted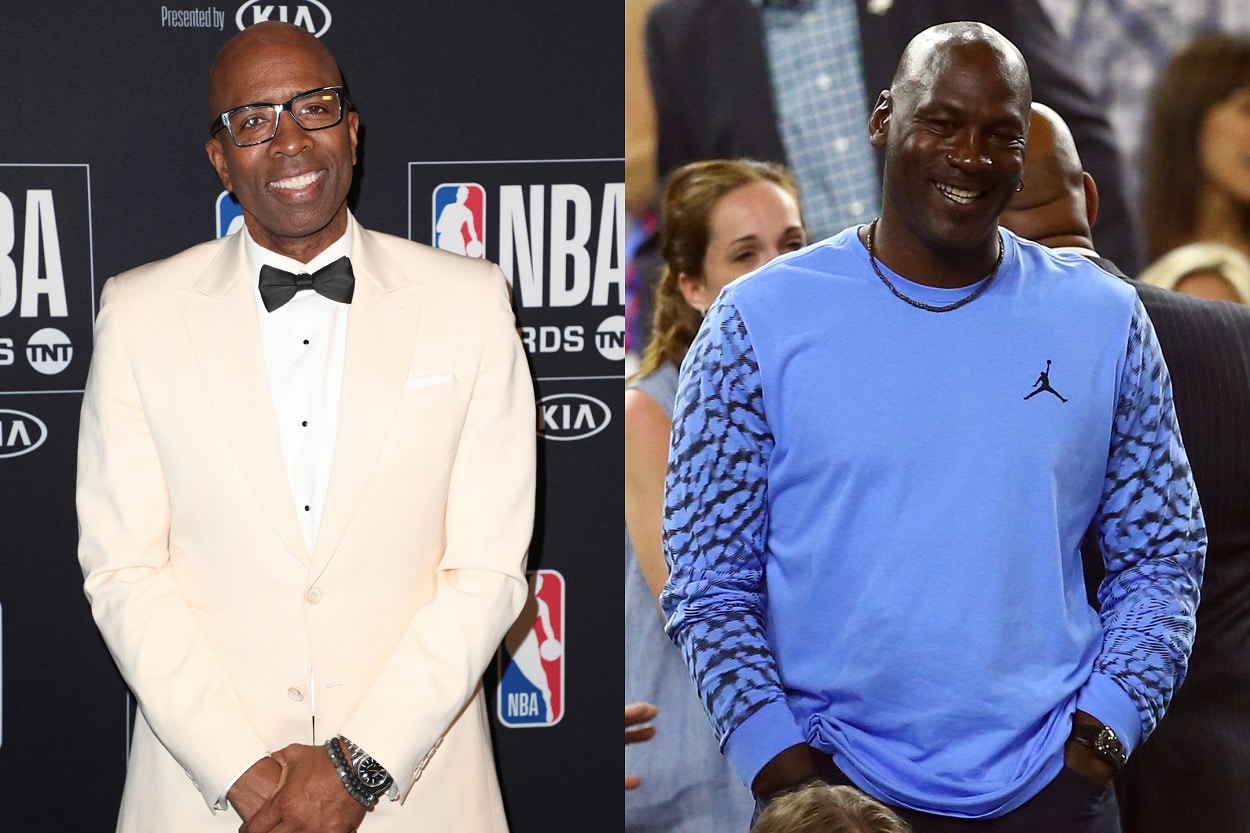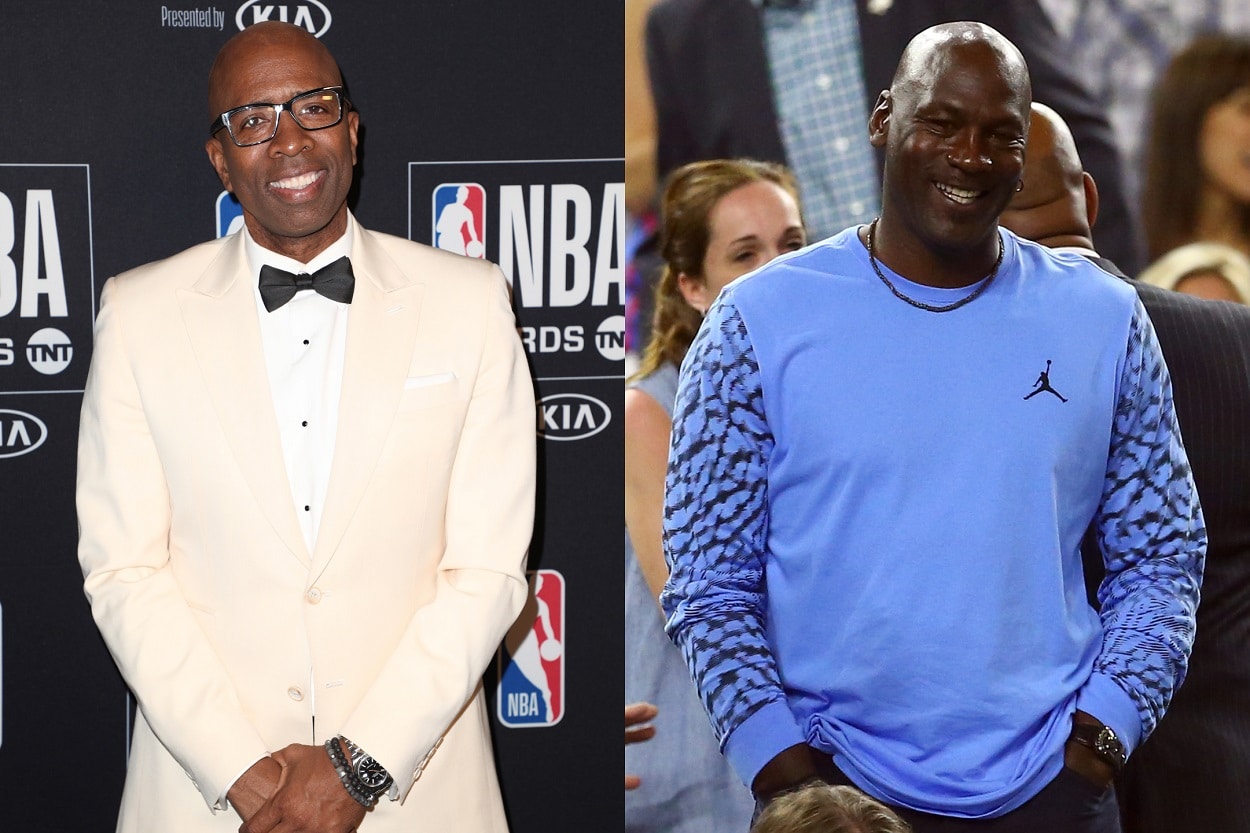 Jordan and Smith occasionally crossed paths at the pro level, but as MJ played his entire career in the Eastern Conference while Smith played most of his in the West, it wasn't as often as you might think.
But Smith certainly paid attention to his former teammate as Jordan became arguably the greatest player of all time. And Smith knew MJ would be a star back then. He just didn't think he would be what he ultimately became, as he recently explained on an episode of the All the Smoke podcast.
"I knew he would be great. But I never thought he would be the greatest."

Kenny Smith on Michael Jordan
Smith went into detail on how Jordan practiced, both on offense and defense, and his desire to get better each and every day. Obviously, not everyone got the chance to witness Jordan's rise to stardom up close and personal on a day-to-day basis as Smith did. And it sounds as if he maybe didn't appreciate it as much as he should have.
"I guess, it's like, you have a beautiful wife and you take it for granted. Because you are there every day."

Kenny Smith on Michael Jordan
One has to wonder if all of Jordan's ex-teammates over the years feel the same way. Even the ones he punched in the face.
Stats courtesy of Sports Reference
Like Sportscasting on Facebook. Follow us on Twitter @sportscasting19 and subscribe to our YouTube channel.