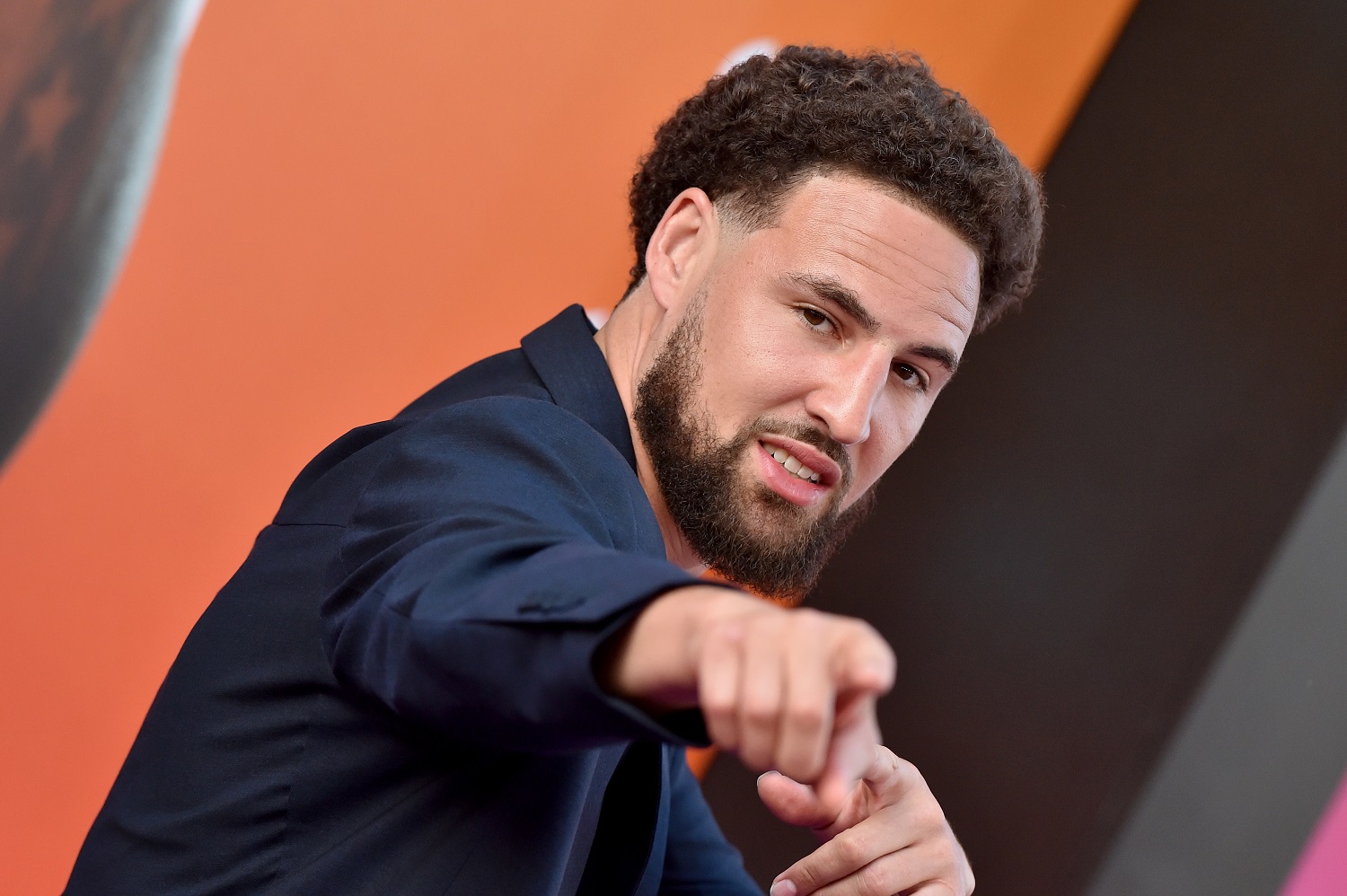 Klay Thompson Looks Forward to 12 Rounds Against NBA Foes With Boxer Manny Pacquiao's Help
Klay Thompson, who is looking to get back on the court with the Golden State Warriors this fall after two years of injuries, has been hanging out with boxing champion Manny Pacquiao.
After losing two full NBA seasons to injuries, Klay Thompson will not go down without a fight. And if the fight involves 12 rounds in 12-ounce gloves, then the Golden State Warriors guard is really going to be ready to go.
It seems that Manny Pacquiao claims to have made a deal with Thompson in which the multi-time world boxing champion and the five-time NBA All-Star will share their secrets to success in their respective sports.
The upcoming NBA season is huge for Klay Thompson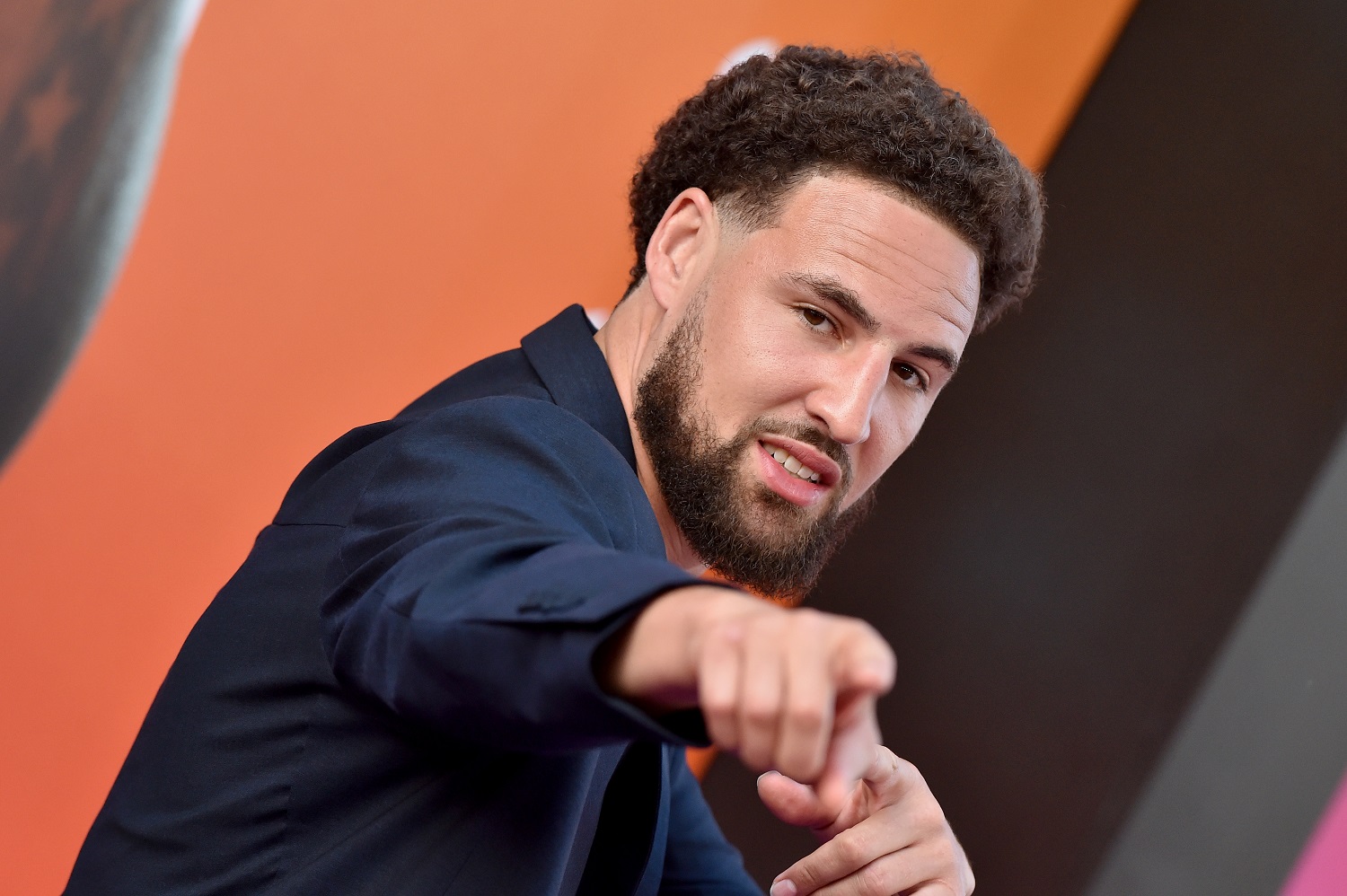 Klay Thompson came into the NBA in 2011 as a first-round draft pick for the Warriors and immediately became a stalwart. Thompson broke into the starting lineup for good on March 13, 2012, and never took his foot off the gas.
Thompson missed a total of 25 regular-season games over eight seasons, showed himself to be an exceptional perimeter shooter, and earned a pair of All-NBA Team selections. He also secured a spot on the All-Defensive Team in 2019. While surrounded by top-notch talents like Stephen Curry, Kevin Durant, and Draymond Green, Thompson established that he was an elite NBA player.
However, Thompson now finds himself on the comeback trail, and the journey figures to be the pivotal point in his career. Thompson looked to be in line for his fourth championship ring as the Warriors took on the Toronto Raptors in the 2019 NBA Finals before missing Game 3 with a strained left hamstring. He returned in Game 4 and helped trim the Raptors' series lead to 3-2 in the following contest.
In Game 6, however, Thompson tore the ACL in his left knee. Not only did it contribute to a series-ending loss, but the injury meant Thompson was all but certain to miss the following season. He resumed practicing with Golden State in September 2020 with an eye toward returning to game action in late December for the start of the next NBA season.
Unfortunately, he suffered an Achilles tendon injury during a mid-November pick-up game. It cost him another full season and leaves his future uncertain.
Klay Thompson decided to hit the gym with boxing legend Manny Pacquiao
Pacquiao is a big fan of basketball in general and the Warriors in particular, so he's as likely to gravitate toward fellow star athletes as they are to him. That helps explain how he found himself hanging out with Thompson at the Wild Card Boxing Club in Los Angeles on Friday.
Freddie Roach's gym is iconic in boxing circles thanks to the trainer's ties to star fighters like Mike Tyson, Oscar de la Hoya, Julio Cesar Chavez Jr., Miguel Cotto, and, of course, Pacquiao.
"Nice to have @KlayThompson at Wild Card Gym today!" Pacquiao wrote on Twitter. "I told Klay I would teach him how to fight if he'll teach me how to shoot."
It's doubtful that just one or two sessions on the other guy's training turf will help either star athlete much, but the two undoubtedly had some great career memories to share.
Manny Pacquiao has a fight coming up
Perhaps one tip that Pacquiao did share was that Thompson should beware of left-right combos from Karl-Anthony Towns once the Warriors veteran gets the go-ahead to play next season. The Minnesota Timberwolves big man was another Wild Card visitor a day earlier, according to the Philippine Daily Inquirer, and Utah Jazz guard Jordan Clarkson also dropped by during the week.
The celebrity visits will likely continue, but it is getting to be crunch time for Pacquiao, 42. He has a bout scheduled for Aug. 21 in Las Vegas against undefeated Errol Spence Jr. for his WBC, IBF, and Ring Magazine welterweight championships. The fight will be Pacquiao's first since he earned a split-decision victory over Keith Thomas on July 20, 2019, to improve his record to 62-7-2.
Like Sportscasting on Facebook. Follow us on Twitter @sportscasting19.