Kobe Bryant Admitted He Seemed 'Psychotic' When He Confessed a Fictional Serial Killer Played a Role in His Pregame Ritual
Kobe Bryant always had that killer instinct on the basketball court. The Los Angeles Lakers legend had a no-nonsense approach and always found himself in a zone during crunch time or in big games. Known as the Black Mamba, Bryant had a little extra help turning into his on-court alter ego. Bryant once admitted to seeming a bit "psychotic" when he explained where that extra help came from.
Kobe Bryant always had that on-court drive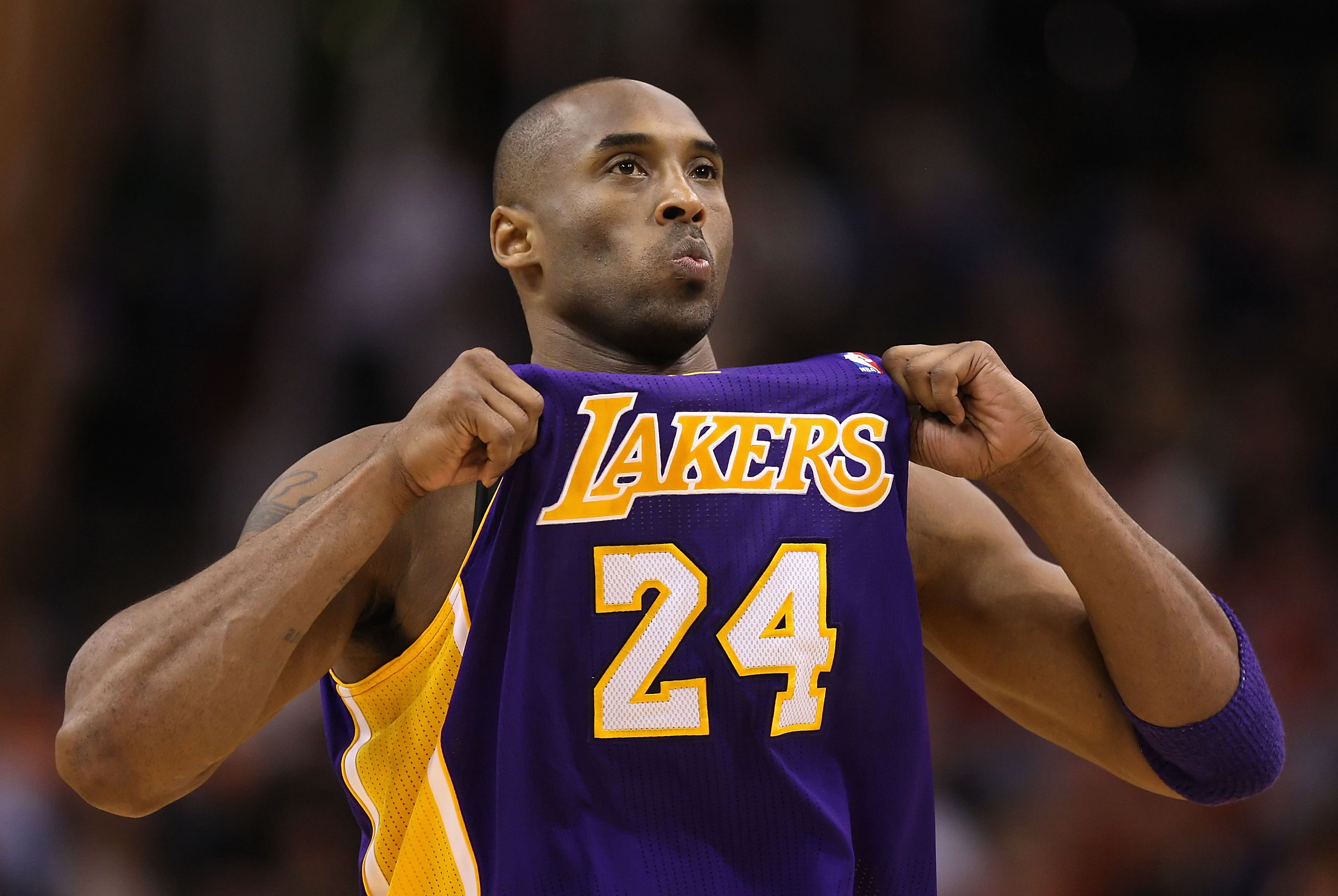 Bryant was unlike many talented professional athletes. Sure, he was athletically gifted and could dominate in any particular game. When Bryant stepped onto the basketball court, it was like he flipped a switch, and nothing else but winning mattered.
That switch remained on for 48 minutes.
"He can't turn it off, even if he tried," said former teammate Devean George to Sports Illustrated in 2008.
Bryant knew he had that drive.
"There's only two real killers in this league," he once said of himself and Michael Jordan.
Sometimes that drive got in the way. It consumed him on the court, even during practice. Many times it rubbed teammates the wrong way.
"Kobe wants it so badly that he rubs an awful lot of people the wrong way," said Lakers consultant Tex Winter, the engineer of the triangle offense. "But they're not willing to understand what's inside the guy."
Kobe Bryant got his killer instinct from 'Halloween' serial killer Michael Myers
Bryant's competitive fire wasn't phony, but he did admit he had a little assistance before he walked onto the court, especially for some of the bigger games. He spoke of his "mental switch" during a sit-down interview with Patrick Bet-David, the creator of Valuetainment, in a video posted in 2019.
"It's like an actor getting ready for a film," Bryant said. "You gotta put yourself in that cage. When you're in that cage, you are that character. When you leave there, it's something completely different, but when I'm in that cage, bro, don't f****** touch me. Don't talk to me. Just leave me alone.
"There used to be certain games, like certain key games — I don't think I've ever said this before. This kinda makes me seem very psychotic but whatever. I used to play the Halloween theme song over and over and over in my headphones."
"Pregame?" Bet-David asked. "Seriously?"
"Seriously," Bryant said.
Bryant explained why it had to be from the 'Halloween' movie
Bryant, who died in a helicopter crash on Jan. 26, 2020, was meticulous and detail-oriented, so it only made sense why he stuck with one theme song (as psychotic as it seemed). He explained why it had to be the Michael Myers character from Halloween.
"It was important that it was Michael Myers because the mask itself was void of emotion," he said. "It has nothing to do with hype, and it has nothing to do with camaraderie. It's stone-cold killer.
"I would listen to that song over and over and over. That's when you know you better run. It's going to be a tough night."
Now it makes much more sense when Bryant's killer mentality is brought up.